Les sanctions de Trump peuvent-elles mater l'Iran ?
LONDRES – Il y a trois mois, après avoir signé un décret en mai annonçant le retrait de son administration de l'accord nucléaire de 2015 avec l'Iran, le président américain Donald Trump diffusait le gazouillis suivant. « Les sanctions contre l'Iran sont officiellement en vigueur ». Il a poursuivi en pérorant sur le retour des « sanctions les plus sévères jamais imposées », comme s'il sonnait le glas du Plan d'action global commun (PAGC), le nom officiel de l'accord.
L'annonce a surpris peu d'observateurs. Mais la principale négociatrice du PAGC pour les États-Unis, Wendy Sherman en a bien saisi l'ironie, et répondait récemment en boutade qu'elle s'était toujours attendue à ce que « l'accord échoue en raison de violations par l'Iran et non de machinations politiques du président des États-Unis ».
En fait, l'Iran et les États-Unis semblent avoir renversé les rôles : l'isolation de l'Iran avant l'accord tranche maintenant avec la détermination des États-Unis à faire cavalier seul. La déception, voire la stupéfaction régnait parmi les autres signataires du PAGC — les pays de l'Union européenne, la Russie et la Chine — dont les dirigeants n'ont pas tardé à réaffirmer leur ferme engagement envers l'accord.
En revanche, les fonctionnaires américains ont réitéré la détermination de l'administration Trump de juguler à jamais les « ambitions nucléaires » de l'Iran, de limiter son programme de missiles balistiques et de réduire son ascendant régional. En vertu des dernières sanctions, qui entrent en vigueur le 4 novembre (coïncidant, précisément, avec le 39e anniversaire de l'enlèvement des diplomates et des effectifs de l'ambassade américaine à Téhéran en 1979), le but des États-Unis est de réduire « à néant » les exportations pétrolières de l'Iran.
Vu le long historique jalonné d'embûches des sanctions économiques contre l'Iran, la question imminente est de savoir si, cette fois-ci, il est plus probable qu'elles parviennent à changer le régime ou ses politiques.
La dernière fois que les exportations pétrolières de l'Iran ont été réduites à une peau de chagrin par un embargo économique d'envergure ce fut au milieu du XXe siècle, après la nationalisation du secteur pétrolier par le premier ministre de l'Iran démocratiquement élu, Mohammad Mossadegh. Un blocus mené par les Britanniques du pétrole iranien a pratiquement paralysé le secteur, a ébranlé l'économie et a ouvert la voie au coup d'État tristement célèbre que les États-Unis et le Royaume-Uni ont fomenté pour ramener le chah au pouvoir en 1953.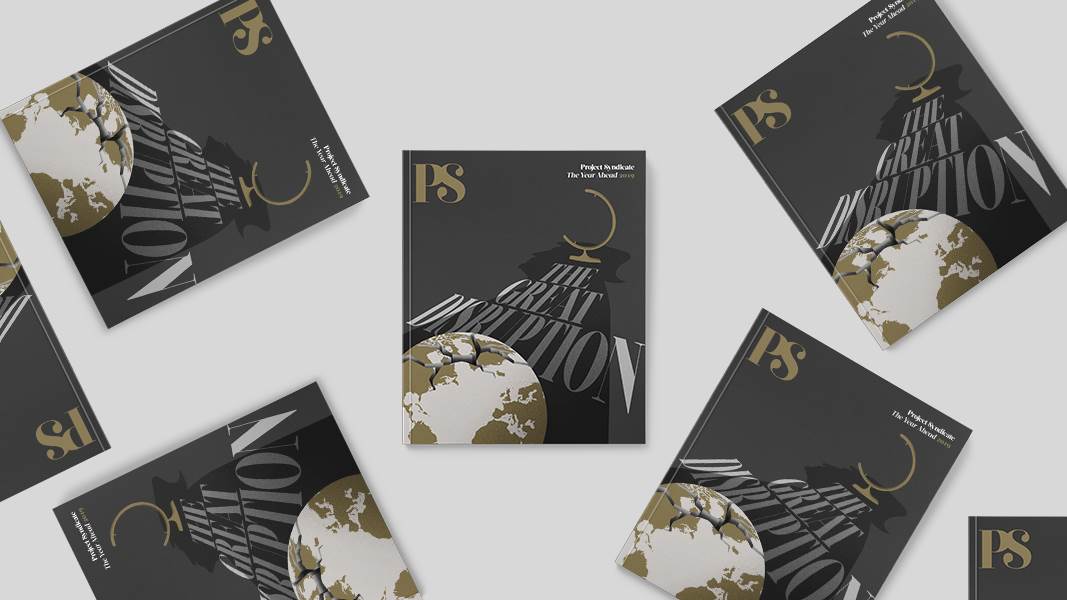 The Year Ahead 2019
Featuring commentaries by Joseph Stiglitz, Sri Mulyani Indrawati, Angus Deaton, Célestin Monga, Jean-Claude Juncker, and other leading thinkers. Now available for pre-order.
Les retombées de ces années tumultueuses étaient si amères qu'il a fallu un demi-siècle pour que la ministre américaine des Affaires étrangères Madeleine Albright reconnaisse en 2000 que le coup d'État qui a évincé Mossadegh s'est avéré un « recul dans le développement politique de l'Iran » et la principale raison « pour laquelle la plupart des Iraniens en veulent encore aux Américains pour leur intervention ».
De tels remords, si l'on peut les appeler ainsi, n'ont toutefois pas fait cesser les autres sanctions contre l'Iran. Les sanctions infligées par les États-Unis et l'UE de 2010 à 2015 ont eu des résultats mitigés. Ces mesures globales — décrites par Joe Biden le vice-président des États-Unis du temps comme « les sanctions les plus paralysantes dans l'histoire des sanctions » ont retranché les exportations pétrolières de deux tiers, à un million de barils par jour.
La stagflation en découlant a jeté le peuple iranien dans la tourmente, par une contraction du PIB frôlant le 6 % en 2012 et un taux moyen d'inflation atteignant 35 % l'année suivante. De nombreuses faillites du secteur privé et le chômage grandissant ont suivi. Or, contrairement aux principaux objectifs des sanctions, la mainmise économique et politique de l'État et des organisations paragouvernementales s'est renforcée. Entre-temps, l'Iran a fait valoir avec insistance son droit souverain de poursuivre un programme nucléaire à des fins pacifiques. Un compromis semblait impossible jusqu'à l'élection de l'administration réformiste du président Hassan Rouhani en 2013.
Qu'est-ce qui a changé depuis ?
Même s'il augure d'une plus grande dureté, le régime de sanctions américaines n'est appuyé par aucune résolution du Conseil de sécurité de l'ONU et manque totalement de légitimité internationale. Ce qui signifie que l'isolation de l'Iran sera beaucoup moins étanche, car de grands partenaires commerciaux comme la Chine et la Turquie annoncent déjà qu'ils ne respecteront que les sanctions fondées dans le « droit international ».
Mais les sanctions ne portent vraiment que lorsqu'elles sont de facto, et non de jure. C'est particulièrement vrai pour les entreprises européennes qui devront décider en dernier ressort de l'issue de la lutte pour des sanctions secondaires en tenant compte des intérêts de leurs actionnaires, au lieu des tractations politiques de leurs gouvernements.
C'est ce qui explique l'abandon en série des marchés iraniens déjà annoncé par de grandes sociétés. Dans un monde interconnecté où l'influence économique des États-Unis se fait largement sentir, il est difficile même pour de grandes sociétés européennes — des constructeurs automobiles, des lignes aériennes, des sociétés d'énergie, des banques, etc. — de risquer de s'attirer les foudres du Trésor américain. Ce qui veut dire que les effets des sanctions dépendront probablement autant de ce que les autres intervenants en font que des agissements de l'Iran.
Mais les conditions intérieures en Iran jouent également un grand rôle et c'est ici que les États-Unis semblent fonder leur conviction que les sanctions « réussiront ». Pendant des mois, les villes iraniennes ont été secouées par des manifestations monstres, apparemment contre la détérioration des conditions économiques. Ces éclats de mécontentement ont affaibli la position des réformistes de l'Iran en sapant leur emprise sur les espoirs d'un avenir meilleur. Il semble que les tenants de la ligne dure se sont fait offrir une deuxième vie sur un plateau d'argent et peuvent maintenant déclarer que leur rejet du PAGC était justifié dès le départ. L'économie iranienne a déjà essuyé le choc des sanctions, la monnaie iranienne était déjà en chute libre dès qu'allaient bon train les rumeurs sur un éventuel retrait des États-Unis de l'accord. Le spectre de l'inflation est de retour.
Au bout du compte, du point de vue américain, pour que les sanctions fassent leur œuvre, elles doivent amener au pouvoir un nouveau régime ou alors changer les politiques du pays. Le dossier historique de l'efficacité des sanctions est peu convaincant (que l'on pense aux cas de Cuba, du Myanmar et du Zimbabwe), surtout en ce qui concerne les changements de régime. Que les sanctions puissent ouvrir la voie à une réorientation des politiques, sous la forme d'un règlement négocié, cela reste à démontrer. Mais une chose apparaît évidente : appliquée à l'Iran, la « doctrine de Trump » voulant qu'il suffise de pousser l'ennemi dans ses derniers retranchements, en espérant qu'il cédera en premier, est entrée en terres inconnues.
Traduit de l'anglais par Pierre Castegnier