Могут ли санкции Трампа сломать Иран?
ЛОНДОН – «Иранские санкции официально введены», – написал в Twitter президент США Дональд Трамп спустя три месяца после подписания майского указа о выходе его администрации из Иранского ядерного соглашения 2015 года. Он даже похвастался, что это будут «самые кусающиеся санкции, которые когда-либо вводились», словно он хотел сыграть похоронный марш Совместному всеобъемлющему плану действий (СВПД), как официально называется это соглашение.
Мало кого из экспертов удивила эта новость. Но на иронию ситуации обратила внимание Венди Шерман, руководитель американской делегации на переговорах о СВПД; по её словам, она всегда ожидала, что «самые большие трудности на пути успеха этого соглашения будут связаны с нарушениями Ирана, а не политическими махинациями президента США».
Действительно, Иран и США как будто поменялись ролями: изоляция Ирана до подписания соглашения контрастирует теперь с американской решимостью плыть против глобального течения. Разочарование, если не сказать недоумение, стало доминирующим настроением остальных сторон СВПД (страны ЕС, Россия и Китай), чьи лидеры немедленно подтвердили твёрдую приверженность условиям соглашения.
Напротив, чиновники США подтверждают решимость администрации Трампа навсегда обуздать «ядерные амбиции» Ирана, ограничить иранскую программу создания баллистических ракет и сократить масштабы регионального влияния этой страны. Цель США в финальной стадии санкций, которая начнётся 4 ноября (эта дата совпадает с 39-й годовщиной захвата дипломатов и персонала посольства США в Тегеране в 1979 году), заключается в снижении нефтяного экспорта Ирана «до нуля».
На фоне долгой и непростой истории экономических санкций против Ирана возникает вопрос: а насколько высока вероятность того, что на этот раз санкции будут более эффективны с точки зрения смены режима или изменения его поведения.
Последний раз с помощью широкого экономического бойкота нефтяной экспорт Ирана удавалось снизить до пренебрежительно малого уровня в середине XX века, когда популярный премьер-министр Ирана Мохаммед Мосаддык национализировал нефтяную отрасль. Организованная британцами блокада иранской нефти практически парализовала нефтяную отрасль страны, дестабилизировала экономику и открыла путь к печально знаменитому, спровоцированному США и Великобританией перевороту, который восстановил власть шаха в 1953 году.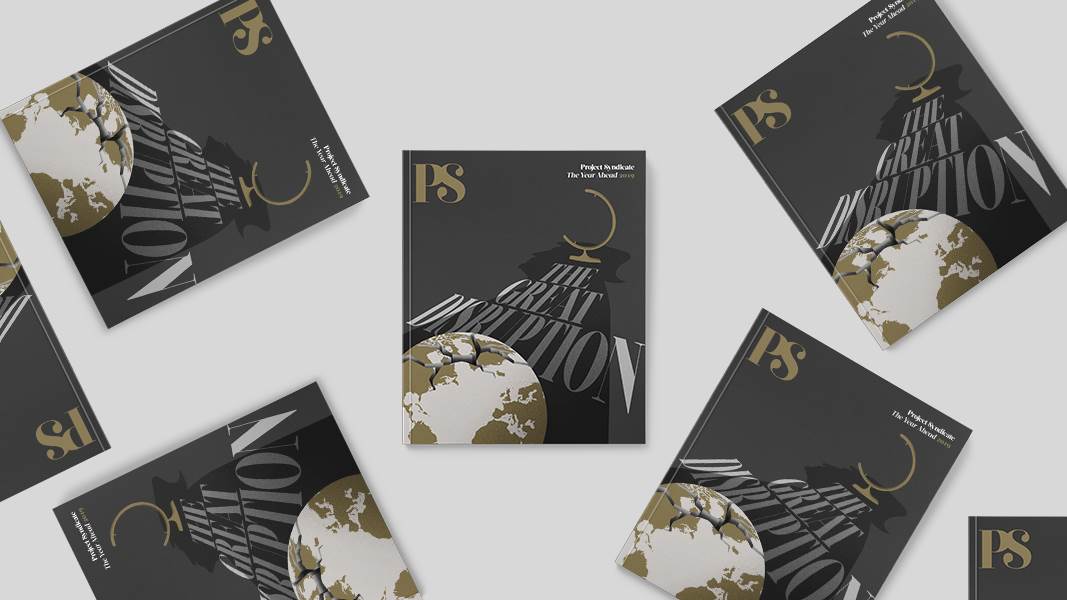 The Year Ahead 2019
Featuring commentaries by Joseph Stiglitz, Sri Mulyani Indrawati, Angus Deaton, Célestin Monga, Jean-Claude Juncker, and other leading thinkers. Now available for pre-order.
Последствия тех бурных лет были столь сильны, что лишь полвека спустя, в 2000 году, госсекретарь США Мадлен Олбрайн признала, что переворот, в ходе которого был свергнут Моссадык, стал явным «шагом назад в политическом развитии Ирана» и главной причиной, «по которой многие иранцы продолжают возмущаться этим вмешательством Америки».
Впрочем, подобное раскаяние, если его можно считать таковым, не помешало ввести новые санкции против Ирана. Санкции США и ЕС, действовавшие с 2010 по 2015 годы, привели к неоднозначным результатам. Эти всеобъемлющие меры, которые тогдашний вице-президент США Джо Байден называл «самыми жёсткими санкциями в истории санкций», позволили сократить объёмы экспорта иранской нефти на две трети – до уровня менее одного миллиона баррелей в день.
Последовавшая стагфляция стала ударом по рядовым иранцам: в 2012 году ВВП упал почти на 6%, а в следующем году средний уровень инфляции составил 35%. Начались массовые банкротства в частном секторе, выросла безработица. Однако вопреки главным задачам этих санкций, экономическая и политическая роль госсектора, а также полугосударственных организаций лишь усилилась. Тем временем, Иран настаивал на своём суверенном праве реализовать программу мирного атома. Вплоть до 2013 года, когда к власти пришла реформаторская администрация президента Хасана Рухани, казалось, что пространство для компромисса совершенно отсутствует.
Чем же отличается ситуация на это раз?
Несмотря на обещание, что новые санкции будут ещё более «кусающимися», американский режим санкций не опирается на поддержку резолюций Совета Безопасности ООН и поэтому не имеет международной легитимности. Это означает, что изоляция Ирана будет менее полной, при этом ключевые торговые партнёры страны – Китай и Турция – уже объявили, что готовы соблюдать только «легальный» режим санкций.
Впрочем, эффективность санкций будет определяться их фактическим, а не юридическим статусом. И это особенно касается европейский компаний, которые в конечном итоге и решат исход битвы за судьбу вторичных санкций, действуя в соответствии с интересами своих акционеров, а не политическими махинациями правительств своих стран.
Именно этим и объясняется массовый исход с иранских рынков, о котором уже объявили крупные компании. Во взаимосвязанном мире, где влияние американской экономики простирается вширь и глубь, даже европейские компании – автопроизводители, авиакомпании, энергокомпании, банки и так далее – опасаются подвергать себе угрозе возможного гнева со стороны министерства финансов США. Это означает, что окончательный успех санкций, скорее всего, будет зависеть от того, как к ним отнесутся все остальные, а также Иран.
Внутренняя ситуация в Иране также играет важную роль. Возможно, именно на неё опирается уверенность США в том, что санкции будут «успешными». Уже несколько месяцев в иранских городах проходят массовые протесты, причём, как утверждается, вызванные ухудшением состояния экономики. Эти протесты ослабили позиции иранских реформаторов, разрушив их «монополию на надежду». А сторонники жёсткой линии обрели новую жизнь; теперь они могут утверждать, что их негативное отношение к СВПД было оправдано с самого начала. Экономический эффект тоже уже ощутим: иранская валюта отправилась в свободное падение сразу после появления слухов о выходе США из соглашения. Вернулся и призрак инфляции.
В конечном итоге, успех санкций с американской точки зрения будет означать, что они приведут либо к смене режима, либо к изменению поведения Ирана. Но, как показывает опыт, у режимов санкций менее чем убедительная история успеха в достижении первой цели (вспомните Кубу, Мьянму и Зимбабве), и ещё только предстоит увидеть, смогут ли они открыть путь к достижению второй цели – урегулирование по итогам переговоров. Одно, впрочем, ясно: в случае с Ираном «доктрина Трампа» (подталкивание врага к краю пропасти в надежде, что он «моргнёт первым») применяется в непредсказуемой зоне.