Können Trumps Sanktionen den Iran brechen?
LONDON – "Die Sanktionen gegen den Iran sind nun offiziell", twitterte US-Präsident Donald Trump – drei Monate, nachdem er im Mai ein Dekret unterzeichnet hatte, in dem er den Austritt seiner Regierung aus dem iranischen Nuklearabkommen von 2015 ankündigte. Weiterhin prahlte er von den "schärfsten Sanktionen, die jemals verhängt wurden", als ob er dem "umfassenden gemeinsamen Handelsplan (JCPOA, Joint Comprehensive Plan of Action), wie das Abkommen offiziell heißt, die Totenglocke läuten wollte.
Diese Ankündigung hat nur wenige Beobachter überrascht. Aber auch Wendy Sherman, der US-Hauptverhandlerin des JCPOA, entging die Ironie der Lage nicht, als sie kürzlich spottete, sie habe immer erwartet, "die größten Probleme für den Erfolg des Abkommens könnten Vertragsbrüche von Seiten des Iran sein, und nicht die politischen Machenschaften des Präsidenten der Vereinigten Staaten."
Tatsächlich scheinen der Iran und die USA die Rollen getauscht zu haben: Die iranische Isolation vor dem Abkommen kontrastiert nun mit den amerikanischen Bemühungen, gegen den weltweiten Strom zu schwimmen. So herrschte auch unter den Staatschefs der anderen JCPOA-Beteiligten – der Europäischen Union, Russland und China – Enttäuschung oder sogar Ungläubigkeit vor. Schnell bestätigten sie erneut ihre starke Verbundenheit mit dem Abkommen.
Im Gegensatz dazu wiederholen die US-Beamten immer wieder die feste Absicht der Trump-Regierung, Irans "nukleare Bestrebungen" einzudämmen, das Langstreckenraketenprogramm des Landes zu begrenzen und seinen regionalen Einfluss zu mindern. Mit der letzten Stufe der Sanktionen, die am 4. November in Kraft tritt (und zufällig auf den 39. Jahrestag der Geiselnahme von Diplomaten und Angestellten bei der US-Botschaft in Teheran des Jahres 1979 fällt), versuchen die USA, die Ölexporte des Landes "auf Null" zu bringen.
Angesichts der langen und riskanten Geschichte wirtschaftlicher Sanktionen gegen den Iran ist die Frage nun, ob sie diesmal besser dazu geeignet sind, das Regime des Landes zu stürzen oder sein Verhalten zu ändern.
Das letzte Mal, als die iranischen Ölexporte durch einen umfassenden Wirtschaftsboykott auf Minimalniveau gebracht wurden, war Mitte des 20. Jahrhunderts, als Mohammad Mossadegh, der gewählte iranische Ministerpräsident, die Ölindustrie verstaatlichte. Eine Blockade des iranischen Öls unter britischer Leitung brachte den Sektor weitgehend zum Stillstand, destabilisierte die Wirtschaft und bereitete den Weg für den berüchtigten amerikanisch-britischen Putsch, der 1953 den Schah wieder an die Macht brachte.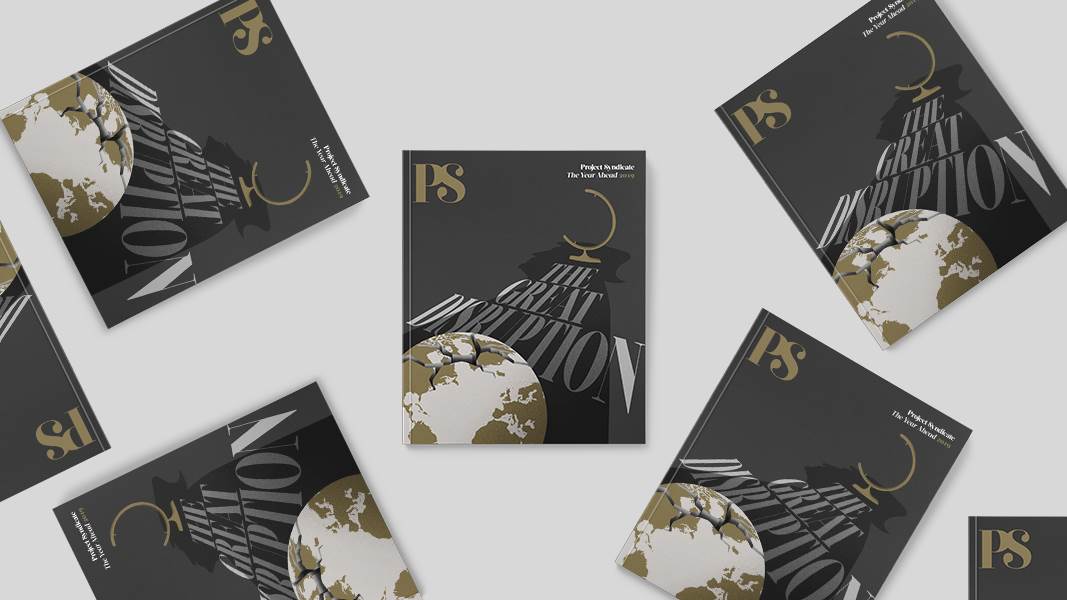 The Year Ahead 2019
Featuring commentaries by Joseph Stiglitz, Sri Mulyani Indrawati, Angus Deaton, Célestin Monga, Jean-Claude Juncker, and other leading thinkers. Now available for pre-order.
So stark waren die Nachwirkungen dieser turbulenten Jahre, dass es ein halbes Jahrhundert dauerte, bis US-Außenministerin Madeleine Albright im Jahr 2000 anerkannte, der Putsch zum Sturz von Mossadegh sei ein "klarer Rückschlag für die iranische Entwicklung" und ein Hauptgrund dafür gewesen, "warum viele Iraner diesen Eingriff Amerikas immer noch ablehnen".
Eine solche Reue, wenn sie als solche bezeichnet werden kann, schloss allerdings nicht die Tür für weitere Sanktionen gegen den Iran. Die Sanktionen der USA und der EU zwischen 2010 und 2015 hatten gemischte Ergebnisse: Diese umfassenden Maßnahmen – beschrieben vom damaligen US-Vizepräsidenten Joe Biden als "die lähmendsten Sanktionen in der Geschichte der Sanktionen", ließen die Ölexporte um zwei Drittel auf unter eine Million Barrel pro Tag einbrechen.
Unter der daraus entstehende Stagflation litten vor allem die iranischen Normalbürger. 2012 ging das BIP um fast 6% zurück, und im Folgejahr lag die Inflation bei durchschnittlich 35%. Darauf folgten Bankrotte im Privatsektor und wachsende Arbeitslosigkeit. Ganz im Gegensatz zu den Hauptzielen der Sanktionen hat sich allerdings der wirtschaftliche und politische Griff des öffentlichen Sektors und der halbstaatlichen Organisationen verstärkt. Unterdessen bestand der Iran weiterhin auf sein Recht, ein friedliches Nuklearprogramm voran zu treiben. Es schien keinen Raum für Kompromisse zu geben, bis 2013 die Reformregierung von Präsident Hassan Ruhani an die Macht kam.
Was also ist dieses Mal anders?
Obwohl die US-Sanktionen versprechen, noch lähmender zu wirken als bisher, sind sie nicht durch Resolutionen des UN-Sicherheitsrats unterstützt und daher nicht international legitimiert. Dies bedeutet, dass die iranische Isolation viel weniger vollständig ist. Wichtige Handelspartner wie China und die Türkei haben bereits angekündigt, sich nur "legalen" Sanktionen beugen zu wollen.
Die Effektivität der Sanktionen wird allerdings nicht von ihrem De-Jure-, sondern von ihrem De-Facto-Status bestimmt. Dies gilt besonders für die europäischen Unternehmen, die aufgrund von Sekundärsanktionen und Aktionärsinteressen letztlich entscheidenden Einfluss haben werden – und nicht die politischen Mechanismen ihrer Regierungen.
Dies erklärt, warum viele große Unternehmen bereits jetzt ihren Abschied vom iranischen Markt angekündigt haben. In einer miteinander verbundenen Welt, in der die USA einen erheblichen und weitreichenden Einfluss haben, ist es sogar für europäische Unternehmen – Automobilhersteller, Fluggesellschaften, Energiekonzerne, Banken usw. – nicht ratsam, den Zorn des US-Handelsministeriums auf sich zu ziehen. Dies bedeutet, dass der Erfolg der Sanktionen letztlich nicht nur vom Iran abhängt, sondern auch davon, was andere daraus machen.
Aber auch die Bedingungen innerhalb des Iran spielen eine wichtige Rolle, und hier scheinen die USA darauf zu vertrauen, dass die Sanktionen "erfolgreich sind". Seit Monaten werden die iranischen Städte von Protesten erschüttert, die sich vordergründig gegen die immer schlechter werdenden wirtschaftlichen Bedingungen richten. Durch diese Ausbrüche werden die iranischen Reformer geschwächt, indem ihr Monopol auf Hoffnung untergraben wird. Die Hardliner, so scheint es, sind im Aufwind und können nun behaupten, ihre Ablehnung des JCPOA sei von Anfang an gerechtfertigt gewesen. Die wirtschaftlichen Auswirkungen sind bereits jetzt spürbar. Schon als über den US-Rückzug vom Abkommen noch spekuliert wurde, geriet die iranische Währung bereits in freien Fall. Das Gespenst der Inflation ist zurück.
Damit die Sanktionen aus Sichtweise der USA erfolgreich sind, müssen sie entweder eine Regime- oder eine Verhaltensänderung bewirken. Historisch gesehen ist die Wirkung von Sanktionen hin zu einem Regimewechsel allerdings alles andere als überzeugend (denken wir nur an Kuba, Myanmar oder Simbabwe). Und ob sie den Weg für die zweite Möglichkeit in Form einer Verhandlungslösung bereiten werden, bleibt abzuwarten. Doch eins ist sicher: In Bezug auf den Iran hat der US-Präsident mit seiner "Trump-Doktrin" – der Methode, Gegner in der Hoffnung, sie würden zuerst blinzeln, an den Rand des Abgrunds zu treiben – unsicheres Neuland betreten.
Aus dem Englischen von Harald Eckhoff