La guerre populiste contre les services de renseignements
ATLANTA – En dépit de son envie de vengeance apparemment sans limites, ce serait une erreur d'interpréter la décision du Président des États-Unis Donald Trump de retirer l'habilitation de l'ancien directeur de la CIA John Brennan comme étant simplement sa dernière vendetta pour crime de lèse-majesté. Sans aucun doute, Brennan a quasiment étiqueté Trump et son comportement, notamment ses relations russes, comme représentant une menace envers la sécurité nationale. Mais le coup de Trump revient à lui rendre plus que la monnaie de sa pièce. Ce tout dernier choc dans son attaque de deux ans sur la communauté du renseignement, sa gifle adressée à Brennan présage une suite à ses tentatives de mise au pas de ses agences de renseignements.
Fait plus sinistre pour la santé des démocraties occidentales, d'autres populistes suivent l'exemple de Trump. En Europe, une coalition de partis de droite, qui se retrouvent à présent au pouvoir, s'en prennent aux anciens opposants du gouvernement, qui ont surveillé et jugulé leur extrémisme des décennies durant.
En Autriche, les dirigeants populistes du pays intimident, musellent et purgent les services de renseignements du pays. En février, sur des ordres du ministre de l'Intérieur populiste, la police autrichienne a fait une descente dans la principale agence de renseignements du pays - l'organisation même qui était chargée de surveiller l'extrémisme de droite. (Il faut rappeler que le Parti de la liberté d'Autriche, partenaire de la coalition au sein du gouvernement du Chancelier autrichien Sebastian Kurz, a été fondé par d'anciens officiers SS).
Et quel fut le prétexte pour la descente de police et la rétrogradation qui s'ensuivit des hauts fonctionnaires autrichiens du renseignement ? Que l'agence travaillait sur une opération censée nuire à la Corée du Nord.
Sans aucun doute, Trump voudrait bien s'en tirer à si bon compte après une pirouette de ce genre et du même coup stopper l'enquête instruite sur lui par Robert Mueller tout en mettant au pas toutes les agences américaines de renseignements. En fervent admirateur des dirigeants forts qui « font le boulot », Trump admire des diktats et le mépris éhonté envers les procédures légales. Il va très certainement s'y intéresser d'encore plus près, à l'heure où de nouvelles enquêtes menées par les services de renseignements le rattrapent sur de possibles collusions avec Moscou en 2016 lors de sa campagne présidentielle.
C'est cette combinaison d'intérêt personnel et de mépris pour la loi qui rend si troublante la révocation par Trump de l'habilitation de sécurité de Brennan. Les règlements régissant les habilitations sont simples : le président a le pouvoir de refuser l'accès aux secrets d'État si quelqu'un s'avère avoir compromis des informations secrètes ou s'il risque de le faire.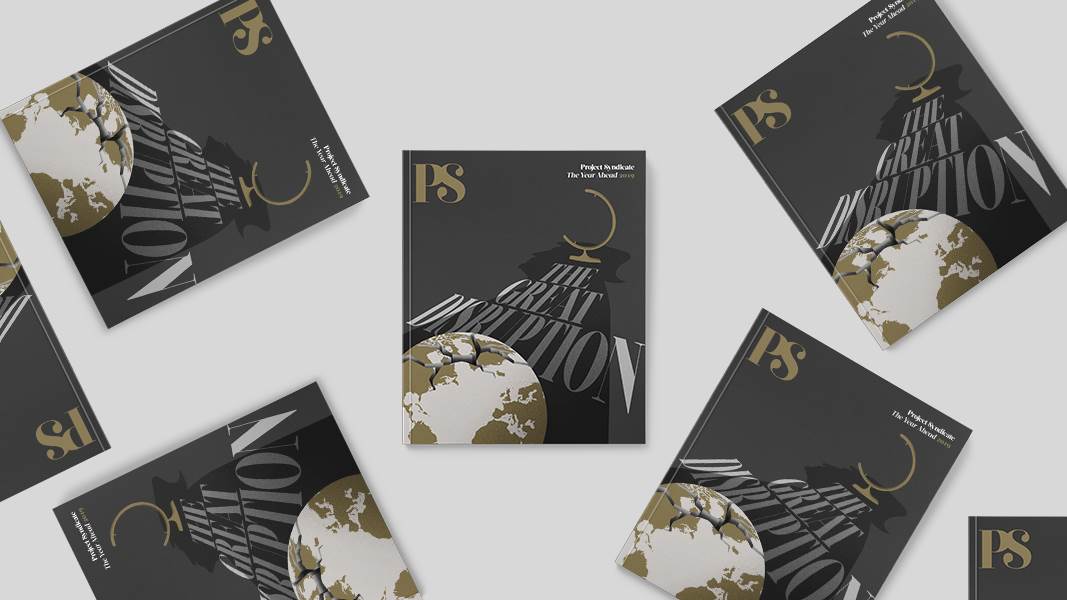 The Year Ahead 2019
Featuring commentaries by Joseph Stiglitz, Sri Mulyani Indrawati, Angus Deaton, Célestin Monga, Jean-Claude Juncker, and other leading thinkers. Now available for pre-order.
De l'avis général, Brennan n'a rien fait de tel. En fait, Trump admet cela. Empêtrée dans la justification en forme de salade de mots qui a accompagné la révocation de l'habilitation de Brennan, la Maison Blanche a prétendu que le comportement « erratique » de Brennan en était la cause. Cette accusation serait risible si elle n'était pas aussi sérieuse.
Trump a simplement ignoré les lois - notamment celles régissant les services de renseignements américains qu'il a juré solennellement de faire exécuter. Onze anciens directeurs et directeurs adjoints de la CIA, ainsi que 70 anciens officiers supérieurs de la CIA (dont je fais partie), ont abondé en ce sens la semaine dernière, en critiquant cette révocation sans précédent comme étant une forme de coercition politique et en accusant Trump d'abuser de ses pouvoirs présidentiels, en portant préjudice à la sécurité nationale et en mettant en péril le droit à la liberté d'expression de fonctionnaires anciens et actuels. Comme pour venir renchérir sur ce point, le rapporteur de la Maison Blanche a déclaré que Trump entendait ordonner d'autres révocations, notamment contre un ancien conseiller à la sécurité nationale et procureur général adjoint, ainsi que contre d'anciens directeurs nationaux des services de renseignements de la CIA et de la NSA.
Cette liste des personnes à abattre n'est pas une coïncidence. Ces personnes dans le collimateur ont surveillé la collecte et l'analyse de renseignements qui ont informé la conclusion de la communauté du renseignement selon laquelle la Russie a interféré dans les élections de 2016, notamment par une collusion possible avec la campagne présidentielle de Trump. Avec des attaques sur les communautés du maintien de l'ordre et du renseignement qui trouvent un bon accueil parmi ses sympathisants, Trump pourrait bien doubler la mise sur ce type de démagogie. Mais sa volonté d'utiliser sans retenue ses pouvoirs présidentiels comme une arme politique partisane lui ouvre des horizons qu'aucun Américain ne devrait vouloir qu'il franchisse.
Les dégâts qui ont résulté du pillage des services de renseignements autrichiens nous en fournissent les raisons. Tandis que les tribunaux autrichiens vont finir par déterminer la légalité de ce pillage, les effets en sont d'ores et déjà clairs. En dépouillant les espions autrichiens de leurs dossiers, le pillage a essentiellement mis le service de renseignements hors service et a suscité des doutes au sein des services de renseignements alliés quant au sérieux des services autrichiens. Les opérations internes sont tuées dans l'œuf, de même que les échanges de renseignements avec les homologues européens.
Washington n'est pas Vienne, mais les parallèles méritent néanmoins une attention particulière. Les attaques de Trump sur la communauté du renseignement et sur ses anciens chefs sont sans précédent et il serait naïf de négliger leur impact, non seulement sur la conduite des services actuels de renseignements, mais également sur les officiers de terrain qui effectuent le travail difficile et souvent dangereux de collecte et d'analyse de renseignements. C'est pourquoi il est si important de se conformer aux lois qui autorisent (et contraignent) les agences de renseignements et qui soutiennent l'indépendance et l'intégrité politique de leurs officiers.
Les événements survenus en Autriche doivent nous servir d'avertissement. Pour que les démocraties prospèrent, le gouvernement doit être transparent et publiquement responsable. Quand il en arrive à surveiller des services de renseignements qui ont prêté serment de protéger leurs sources et leurs méthodes, les défis sont évidents. Mais il en va de même des menaces, notamment envers le processus démocratique lui-même, quand des politiciens violent plutôt qu'ils ne respectent les règles qui régissent l'intégrité de leurs services de renseignements.
Au bout du compte, Brennan n'est pas la seule victime de l'action injustifiée et vengeresse de Trump. Mais tous les Américains en subissent les effets, quand des dirigeants nationaux placent leurs propres intérêts au-dessus de ceux de leur pays et corrompent le système politique qu'ils ont juré de défendre.