Was spaltet die Nato?
BERLIN – Wenn US-Präsident Donald Trump am 31. August in Polen eintrifft, wird er von der Regierung des Landes mit Sicherheit begeistert begrüßt werden. Und nachdem er sich kürzlich zum neuen Messias des israelischen Volkes ausrief, wird Trump den Applaus in Warschau womöglich dahingehend interpretieren, dass er nun auch König von Polen ist.
Doch neben Appellen an Trumps Eitelkeit wird die polnische Regierung die US-Militärpräsenz in ihrem Land bestimmt zum wichtigsten Gesprächsthema machen. Dieser Tage erscheint die Debatte um die US-Truppen in Polen manchmal so, als würde man das Land gegen Deutschland ausspielen wollen. Diese Sichtweise geht jedoch am Kern der Sache vorbei. Angesichts der zunehmend ungewissen Rolle Amerikas innerhalb der Nato steht in Wirklichkeit der europäische Zusammenhalt auf dem Spiel.
Jüngste Äußerungen hochrangiger Vertreter Amerikas  - wie des US-Botschafters in Deutschland, Richard Grenell, und der amerikanischen Botschafterin in Polen, Georgette Mosbacher – sowie Aussagen von Trump selbst verstärkten den Eindruck, dass die USA Deutschland im Vergleich zu Polen in einem ungünstigen Licht erscheinen lassen. Während die US-Regierung Deutschland wegen seiner mageren Verteidigungsausgaben kritisiert, scheint sie eifrig darauf bedacht zu sein, Polen dafür zu belohnen, dass es 2 Prozent seines BIP für Verteidigung ausgibt -  ein Ziel, zu dessen Einhaltung sich alle NATO-Mitglieder verpflichtet haben (obwohl dies derzeit nur wenige tun). Und aufgrund der jüngsten Kritik der polnischen Regierung an den deutschen Verteidigungsausgaben hat sich dieser Eindruck noch verfestigt.
Dennoch ist es übertrieben, von einem polnisch-deutschem Streit über Verteidigung zu sprechen. Obwohl die USA Pläne ankündigten, zusätzlich zu den 4.500 bereits in Polen stationierten Truppen weitere 1.000 Soldaten dorthin zu entsenden, ist nicht klar, ob diese aus Deutschland abgezogen werden oder ob sie aus den USA kommen sollen. Und selbst wenn diese zusätzlichen Truppen aus Deutschland verlegt werden, wäre dies kaum eine größere strategische Verlagerung durch die USA. Darüber hinaus hat die polnische Regierung selbst wiederholt erklärt, dass sie die amerikanische Militärpräsenz im Land nicht als Nullsummenspiel gegenüber Deutschland oder anderen europäischen Nato-Verbündeten betrachtet.
Gleichzeitig gibt es jedoch ein tieferen, besorgniserregenderen Grund, warum die Frage der US-Truppen in Polen so viel politische Aufmerksamkeit erhält. Trumps ambivalente – und oftmals offen feindselige – Bemerkungen gegenüber der Nato ließen Zweifel an der   Glaubwürdigkeit der US-Sicherheitszusagen in Europa entstehen. Und diese Unsicherheit vertiefte wiederum die politischen Spannungen innerhalb der Europäischen Union und unter den europäischen Nato-Verbündeten.
Obwohl diese Trennlinien nicht genau zwischen West- und Osteuropa verlaufen, sind sie doch Ausdruck zweier wesentlicher regionaler Unterschiede.
Subscribe now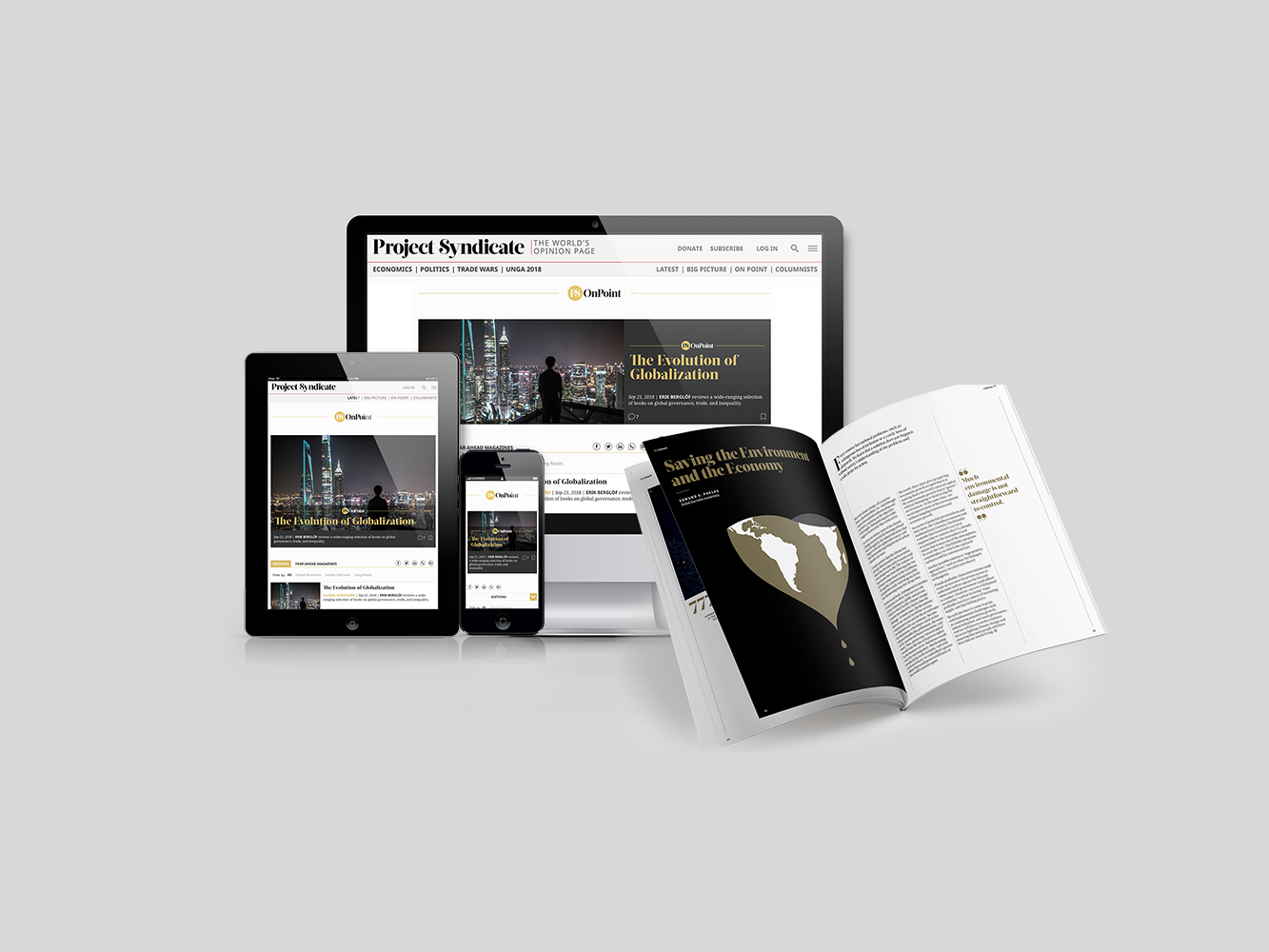 Subscribe now
Subscribe today and get unlimited access to OnPoint, the Big Picture, the PS archive of more than 14,000 commentaries, and our annual magazine, for less than $2 a week.
Die erste Trennlinie besteht zwischen Ländern, die der Sicherheitsherausforderung durch Russland relativ entspannt gegenüberstehen und solchen, die Russland als eine große und unmittelbare Bedrohung für ihr Wohlergehen betrachten. Seit Deutschland seinen Status als Land an der Nato-Außenflanke verlor, den es während des Kalten Krieges zwischen Ost und West innehatte, wird die Nato dort in erster Linie als politisches Instrument und weniger als Mittel zur wirksamen Verteidigung und für Interventionen außerhalb seines Gebiets betrachtet. Daher können sich die politischen Entscheidungsträger in Deutschland einen eher abstrakten Blick auf die Glaubwürdigkeit der USA leisten, der hauptsächlich auf Trumps Äußerungen und Tweets beruht. Tatsächlich hört man dieser Tage in Berlin viel über die zunehmende "strategische Autonomie Europas" gegenüber den Vereinigten Staaten.
Doch die heute an der Außenflanke liegenden Staaten wie Polen, die baltischen Länder und Rumänien können sich den Luxus dieser Denkweise nicht leisten. Notgedrungen messen sie die amerikanische Glaubwürdigkeit in erster Linie an den tatsächlichen Aktionen der Trump-Administration und des US-Militärs vor Ort. Für diese Staaten ist der Umstand, dass die USA Truppen entsenden und an Militärmanövern in der Region teilnehmen, von viel größerer Bedeutung als Trumps Tweets gegen die Nato.
Gespalten präsentieren sich die europäischen Nato-Verbündeten auch hinsichtlich der Rolle der Atomwaffen. Deutschland zeigt kaum Interesse an solchen Themen, und selbst in osteuropäischen Nato-Staaten scheinen offizielle Vertreter und Wissenschaftler nur über wenig Detailwissen im Hinblick auf die Kernwaffenpolitik zu verfügen. Die baltischen Staaten beispielsweise konzentrieren sich stattdessen auf die Abwehr hybrider oder nichtnuklearer Bedrohungen. Wie ein hochrangiger lettischer Außenpolitiker mir kürzlich anvertraute: wenn die nukleare Abschreckung die höchste Priorität der Nato wäre, könnte sein Land schon lange militärisch besetzt sein, bevor die Verhinderung einer nuklearen Eskalation durch Russland ins Spiel käme.
Stattdessen betrachten osteuropäische Nato-Mitglieder die Präsenz von US-Atomwaffen in Europa in politisch-strategischer Hinsicht. Für sie zählen nicht die Einzelheiten wie Sprengkraft, Trägersysteme oder Standorte der Waffen, sondern einfach nur die Tatsache, dass sie sich vor Ort befinden. Für die Osteuropäer untermauern diese Waffen das politische Bekenntnis der USA zur Sicherheit Europas. Aufrufe deutscher Politiker, insbesondere von linker Seite, diese Waffen abzuziehen, dürften daher in Polen und den anderen östlichen Nachbarn Deutschlands unfreundlich aufgenommen werden.
Da Trump den Druck hinsichtlich der Lastenverteilung erhöht und seine Angriffe auf die Nato und einzelne Verbündete fortsetzt, werden sich die Bruchlinien in Europa wahrscheinlich vertiefen. Die europäischen Regierungen müssen diese Konflikte bewältigen und gleichzeitig versuchen, den Kontinent im Hinblick  auf Sicherheit und Verteidigung eigenständiger zu machen. Die wirklich wichtige Frage lautet, ob und wie sie das tun - und nicht, ob möglicherweise ein paar hundert Soldaten von Deutschland nach Polen verlegt werden.
Aus dem Englischen von Helga Klinger-Groier