¿Qué divide a la OTAN?
BERLÍN – Cuando el presidente norteamericano, Donald Trump, llegue a Polonia el 31 de agosto, seguramente recibirá una calurosa bienvenida por parte del gobierno del país. Y, al haberse autoproclamado recientemente como el nuevo Mesías para el pueblo de Israel, Trump puede interpretar que el aplauso en Varsovia significa que también es el rey de Polonia.  
Sin embargo, además de halagar la vanidad de Trump, el gobierno polaco sin duda hará que la presencia militar de Estados Unidos en el país sea un tema importante de discusión. En estos días, el debate sobre las tropas estadounidenses en Polonia por momentos es visto como un elemento que enfrenta a ese país con Alemania. Pero eso es no entender la cuestión. Lo que está realmente en juego es la coherencia europea frente al papel cada vez más incierto de Estados Unidos dentro de la OTAN.
Es verdad, los comentarios recientes de Trump y otros funcionarios norteamericanos de alto rango, como Richard Grenell y Georgette Mosbacher, embajadores norteamericanos en Alemania y Polonia respectivamente, han alimentado la percepción de que Estados Unidos está enfrentando a Alemania de manera desfavorable con Polonia. Mientras que critica a Alemania por su gasto moderado en defensa, la administración norteamericana parece entusiasta por recompensar a Polonia por gastar el 2% de su PIB en defensa –un objetivo que todos los miembros de la OTAN han prometido cumplir (aunque pocos en verdad lo están haciendo)-. Y las propias críticas recientes del gobierno polaco del gasto en defensa alemán han reforzado esta impresión.
Sin embargo, hablar de una disputa polaco-germana en torno a la defensa es exagerado. Si bien Estados Unidos ha anunciado planes para apostar otros 1.000 soldados en Polonia, además de los 4.500 que ya están allí, no es claro si las fuerzas adicionales se quitarían de las que están actualmente apostadas en Alemania, o vendrán de Estados Unidos. Y aún si las tropas adicionales vinieran efectivamente de Alemania, no representaría un giro estratégico importante de Estados Unidos. Es más, el propio gobierno polaco ha manifestado en repetidas ocasiones que no considera la presencia militar norteamericana en el país como una cuestión de suma cero frente a Alemania u otros aliados europeos de la OTAN.
Al mismo tiempo, sin embargo, existe una razón más profunda y más preocupante por la que la cuestión de las tropas norteamericanas en Polonia ha recibido tanta atención política. Los comentarios ambivalentes –y muchas veces abiertamente hostiles- de Trump sobre la OTAN han planteado dudas sobre la credibilidad de los compromisos de seguridad estadounidenses en Europa. Y esa incertidumbre, a su vez, ha profundizado las fricciones políticas al interior de la Unión Europea y entre los aliados europeos de la OTAN.
Si bien estas divisiones no son tan claras entre Europa occidental y del este, sí reflejan dos diferencias regionales importantes.
Subscribe now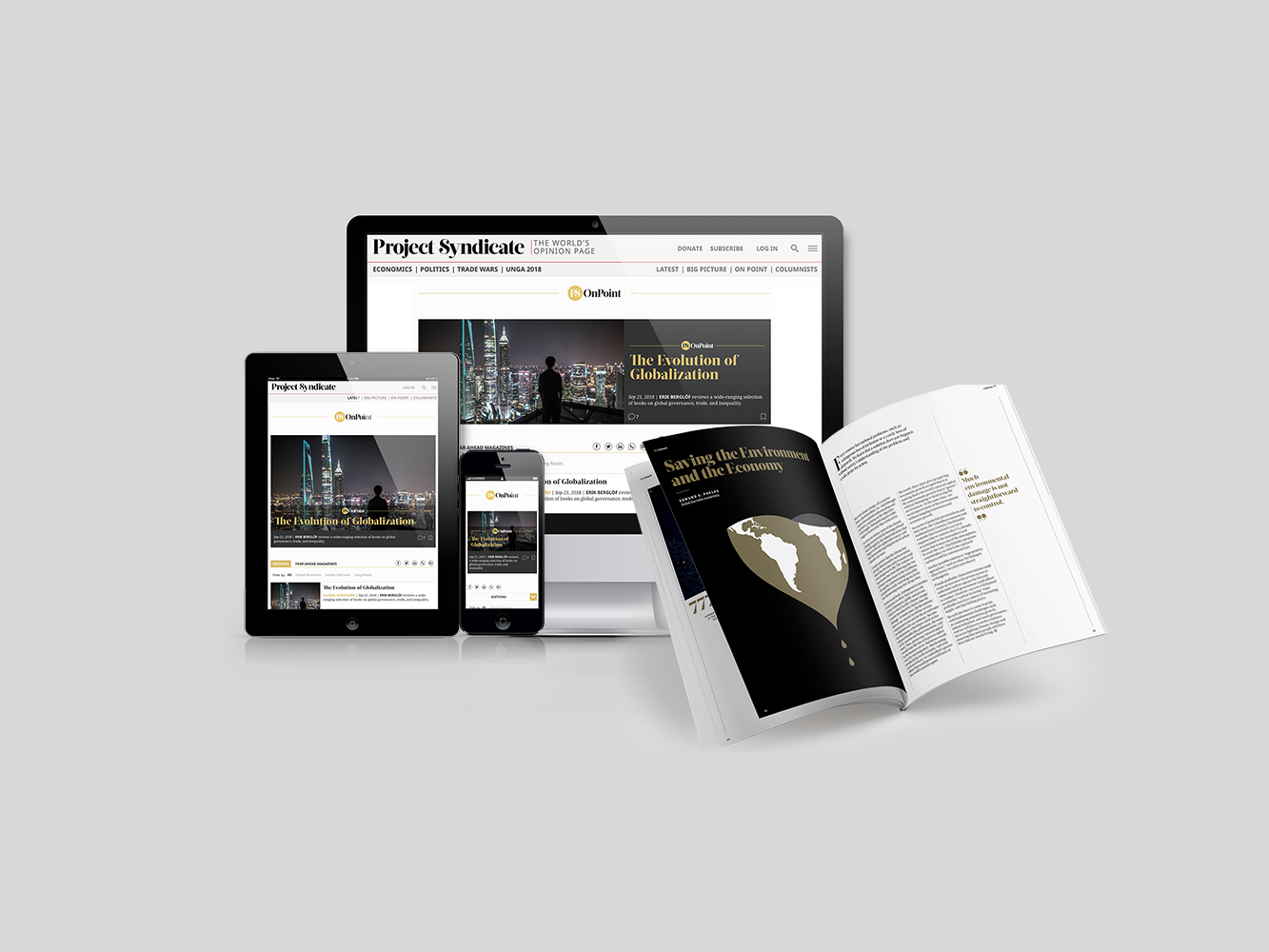 Subscribe now
Subscribe today and get unlimited access to OnPoint, the Big Picture, the PS archive of more than 14,000 commentaries, and our annual magazine, for less than $2 a week.
La primera división es entre países que tienen una visión relativamente relajada del desafío de seguridad planteado por Rusia y aquellos que lo ven como una amenaza importante e inmediata a su bienestar. Desde que Alemania se retiró de la condición de primera línea que tenía durante la confrontación de la Guerra Fría entre Oriente y Occidente, ha considerado a la OTAN principalmente como una herramienta política y no como un instrumento para una defensa efectiva e intervenciones fuera de la zona. En ese sentido, los responsables de las políticas en Alemania pueden permitirse tener una visión bastante abstracta de la credibilidad de Estados Unidos que se basa principalmente en las declaraciones y tuits de Trump. Por cierto, se habla mucho en estos días en Berlín de aumentar la "autonomía estratégica europea" frente a Estados Unidos.
Pero los estados de la primera línea de hoy, entre ellos Polonia, los países bálticos y Rumania, no pueden darse el lujo de pensar de esa manera. Por necesidad, miden la credibilidad norteamericana, antes que nada, por lo que la administración Trump y el ejército norteamericano están haciendo en el terreno. Para estos gobiernos, el hecho de que Estados Unidos esté desplegando tropas y participando en ejercicios militares en la región es mucho más relevante que los tuits de Trump contra la OTAN.
Los aliados europeos de la OTAN también están divididos respecto del rol de las armas nucleares. Alemania prácticamente no tiene ningún interés en estas cuestiones, y hasta los estados miembro de la OTAN, funcionarios y académicos de Europa del este parecen tener un conocimiento detallado limitado sobre la política de armas nucleares. Los países bálticos, por ejemplo, enfatizan más bien la defensa contra amenazas híbridas o no nucleares. Como me confió recientemente un funcionario de política exterior de alto rango de Letonia, si la disuasión nuclear fuera la máxima prioridad de la OTAN, su país podría ser ocupado militarmente mucho antes de que impedir una escalada nuclear por parte de Rusia se volviera relevante.
Por el contrario, los miembros de la OTAN de Europa del este ven la presencia de armas nucleares norteamericanas en Europa en términos político-estratégicos. Lo que les importa no son detalles sobre la capacidad explosiva de las armas, los sistemas de suministro o las ubicaciones sino simplemente el hecho de que estén allí. Para los europeos del este, estas armas apuntalan el compromiso político de Estados Unidos con la seguridad del continente. Los pedidos de parte de políticos alemanes, especialmente de izquierda, de retirar estas armas probablemente sean recibidos con hostilidad en Polonia y en otros vecinos del este de Alemania.
En tanto Trump suba la temperatura en torno a la distribución de la carga y continúe con sus ataques contra la OTAN y aliados específicos, es muy probable que las divisiones europeas se profundicen. Los gobiernos de Europa deben gestionar estos conflictos esforzándose, al mismo tiempo, por lograr que el continente sea más autosuficiente en materia de seguridad y defensa. La pregunta realmente importante es si lo van a hacer y cómo –y no si unos cientos de tropas puedan ser trasladadas o no de Alemania a Polonia.