La verdad incómoda sobre Arabia Saudita
NUEVA YORK – El documental de 2006 Una verdad incómoda destaca los intentos del exvicepresidente de los Estados Unidos, Al Gore, de alertar a sus compatriotas sobre los peligros del calentamiento global. Lo que hacía incómoda esa verdad era que para prevenir un cambio climático catastrófico sería necesario que la gente modifique sus hábitos y, en algunos casos, renuncie a bienes muy preciados (por ejemplo, autos de alto consumo).
Ya llevamos casi dos meses viviendo con otra verdad incómoda, desde que Jamal Khashoggi, un periodista saudita que trabajaba para el Washington Post y vivía en Estados Unidos, desapareció tras entrar al consulado de Arabia Saudita en Estambul.
Una gran parte de esa verdad es innegable: Khashoggi fue asesinado por individuos con estrechos vínculos con el gobierno saudita y con su líder de facto, el príncipe heredero Mohammed bin Salman (apodado MBS). Semanas de desmentidas y mentiras de las autoridades sauditas sólo reforzaron la conclusión (respaldada ahora por un informe de la CIA) de que el asesinato fue premeditado y aprobado en altos niveles. Aunque un involucramiento directo de MBS no está totalmente comprobado, para la mayoría de los observadores familiarizados con Arabia Saudita hay pocas dudas. No es un sistema con mucho lugar para cuentapropistas.
Lo que vuelve incómoda la verdad es la importancia estratégica de Arabia Saudita. El país todavía genera más del 10% de la producción mundial de petróleo. Su fondo soberano de inversión tiene un valor estimado de 500 000 millones de dólares. Es el país árabe sunita más influyente, dueño de un lugar especial dentro del mundo musulmán por ser custodio de los sitios más sagrados del Islam. Y es central para cualquier política de confrontación con Irán.
Además, MBS, con todos sus defectos, es una especie de reformista, que entiende que su país debe abrirse y diversificarse, como condición para prosperar y para la supervivencia de la familia real. También es popular entre los sauditas, especialmente los más jóvenes, que constituyen el grueso de la población.
El problema es que los defectos del joven e impulsivo príncipe heredero son muchos. Además de su papel en el asesinato de Khashoggi, ordenó imprudentemente el ataque saudita a Yemen que inició el equivalente para su país de la guerra estadounidense en Vietnam: una catástrofe estratégica y humanitaria. Secuestró al primer ministro libanés, hizo todo lo posible por debilitar a Qatar, arrestó a sauditas ricos que se negaron a aceptar la consolidación del poder en su persona, congeló las relaciones diplomáticas con Canadá por un tuit crítico, y encarceló a activistas políticos, incluidas mujeres que luchaban por más derechos.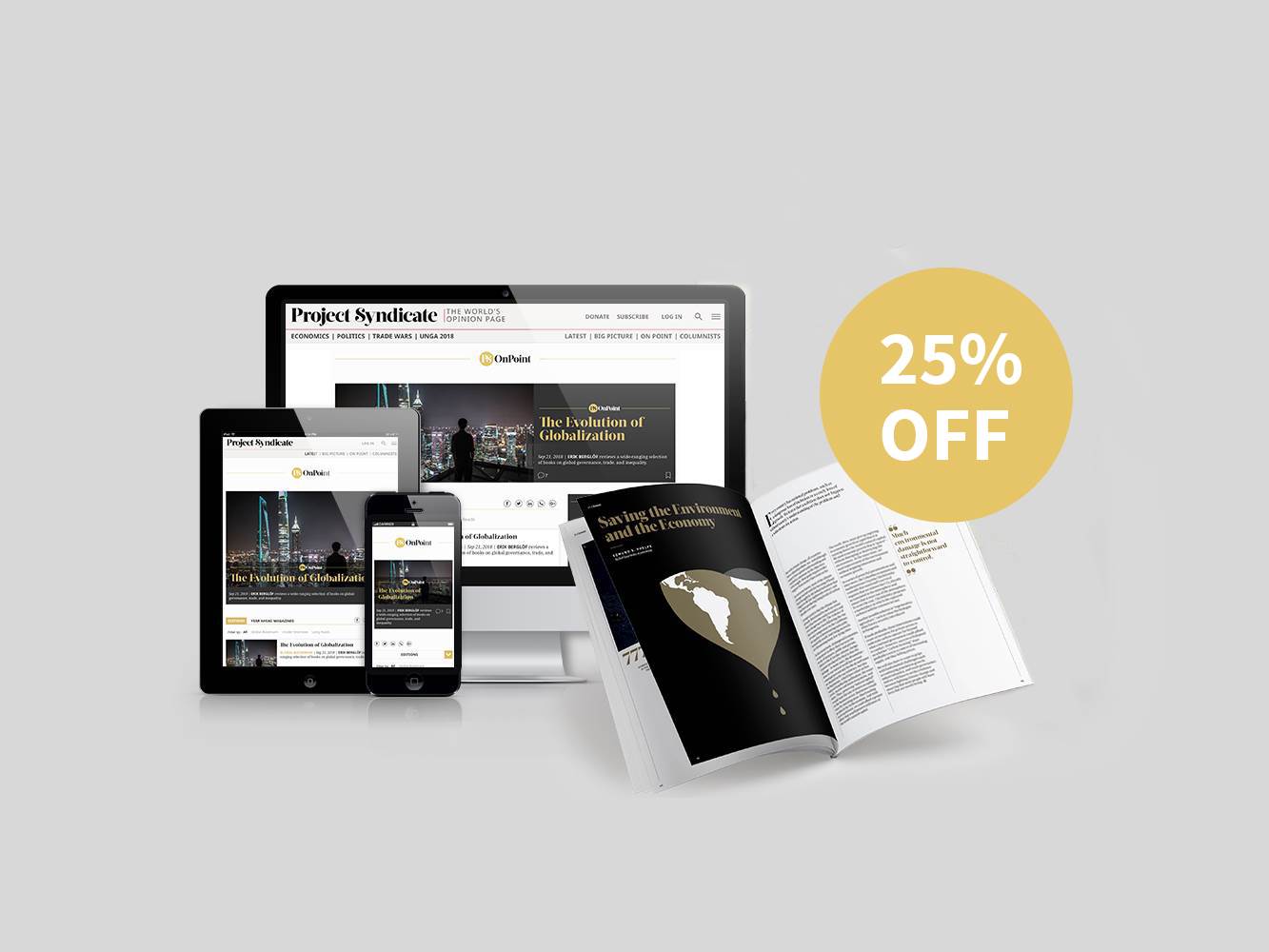 Subscribe now
For a limited time only, get unlimited access to On Point, The Big Picture, and the PS Archive, plus our annual magazine and a tote bag, for just $75.
La estrategia saudita para manejar el escándalo por el asesinato de Khashoggi es clara: agacharse y esperar a que pase el temporal. MBS y su círculo íntimo calculan que la indignación mundial se aplacará, dada la importancia de su país. Tiene buenos motivos para creer que otros estados árabes sunitas lo defenderán, por los subsidios que les da.
Israel también se mostró favorable a MBS, por la disposición del príncipe a buscar la normalización de las relaciones y, sobre todo, por el interés compartido de ambos países en contrarrestar la influencia iraní en la región. Y el gobierno del presidente estadounidense Donald Trump sigue defendiéndolo, y hasta ahora se niega a admitir su papel en el asesinato de Khashoggi, y resiste los pedidos de sanciones contra Arabia Saudita.
¿Qué hacer entonces? Hace poco el ex secretario de Estado James A. Baker trazó un paralelo con la política de Estados Unidos hacia China en 1989, cuando la masacre de los estudiantes que protestaban en la plaza Tiananmen de Beijing. El gobierno de George Bush padre (del que formé parte) se esforzó para lograr la cuadratura del círculo: aprobar sanciones para transmitir el malestar con el gobierno chino, pero limitando el castigo y manteniendo abiertas las líneas de comunicación, dada la importancia de China.
¿Sería viable una política similar hacia Arabia Saudita?
Lo ideal sería que los gobiernos estadounidense y europeos hagan saber que estarían más dispuestos a cooperar con Arabia Saudita si se redujera el poder del príncipe heredero. Además, Estados Unidos debería limitar las ventas de armas y el apoyo de inteligencia (felizmente, es probable que el Congreso imponga esta medida).
Pero más importante que cualquier sanción es incrementar la presión pública y privada sobre MBS en relación con lo que se necesita y lo que hay que evitar. Lo que se necesita es un esfuerzo decidido para poner fin al conflicto en Yemen. Lo que hay que evitar es la explotación del sentimiento antiiraní del gobierno de Trump para provocar un enfrentamiento armado que obligue a otros países a superar sus escrúpulos y tomar partido por Arabia Saudita.
Una guerra con Irán sería costosa y peligrosa. Hay que hacerle entender a MBS que Estados Unidos será un socio estratégico de Arabia Saudita sólo si el príncipe actúa con más moderación en Yemen y otros lugares, y con más respeto por los intereses de Estados Unidos.
También es preciso celebrar consultas con China y Rusia. A diferencia de Estados Unidos, los dos países tienen relaciones activas con Arabia Saudita y con Irán, por lo que ambos tienen interés en prevenir el inicio de una guerra y ponerle fin rápidamente si eso ocurre.
Demasiadas veces en Medio Oriente una situación mala se convierte en una situación peor. MBS creó una situación mala. El objetivo ahora debe ser poner límites suficientes para que no se ponga peor.
Traducción: Esteban Flamini