Deux systèmes, un monde
BERLIN – Alors que le 30e anniversaire de la chute du mur de Berlin approche à grands pas, la question de la liberté est revenue au premier plan à Moscou et à Hong Kong, quoique dans des contextes politiques et historiques très différents. La conjoncture nous rappelle que le monde moderne a été bâti sur le principe de la liberté individuelle et sur la reconnaissance du fait que tous les êtres humains naissent libres et égaux. Cette idée radicale héritée du siècle des Lumières, une fois enracinée, a marqué une rupture avec le passé. Mais les temps ont changé. Au XXIe siècle, nous sommes confrontés à une interrogation fondamentale : une forme modernisée d'autoritarisme pourrait-elle être une alternative à la démocratie libérale et à l'État de droit ?
En 1989, la réponse aurait évidemment été « non « , pas seulement en Occident, mais également dans le reste du monde.  Depuis lors, nous avons toutefois été témoins du retour en force des nationalismes en Europe, de l'échec du Printemps arabe, de l'élection du président américain Donald Trump, de la rechute de la Russie dans le revanchisme et de l'émergence de la Chine sur la scène mondiale. Aujourd'hui, nul ne sait ce qu'il adviendra de la démocratie libérale.
L'émergence de la Chine comme la deuxième superpuissance économique, militaire et technologique mondiale laisse à penser qu'un autre modèle de développement serait possible. Pour le gouvernement chinois, la démocratie et l'État de droit sont toutefois perçus comme une menace pour la mainmise du parti unique sur le pouvoir. Les manifestations en cours à Hong Kong pour la liberté et la responsabilité démocratique révèlent la dichotomie non seulement entre deux cadres normatifs, mais également entre deux systèmes de pouvoir politique.
La Chine semblait avoir, pour un temps, trouvé une solution pour combler ce fossé, avec la fameuse formule « Un pays, deux systèmes » qui devait permettre la rétrocession ordonnée de Hong Kong (et de manière plus ambitieuse) de Taïwan à la Chine. Si cette approche devait échouer à Hong Kong, une escalade immédiate des tensions militaires serait à prévoir dans le détroit de Taïwan parce que le gouvernement chinois ne pourrait plus ignorer ou accepter que se prolonge l'indépendance administrative et politique de l'île. 
Cette formule a pourtant fait ses preuves jusqu'à maintenant. La région administrative spéciale  de Hong Kong a progressivement revêtu une importance cruciale pour l'économie chinoise parce qu'elle lui donne accès aux marchés mondiaux de capitaux et qu'elle sert de passerelle financière aux investissements directs étrangers en Chine.  Et pour l'essentiel, les relations entre Pékin et Taipei ont été relativement sereines.
L'entente conclue avec Hong Kong a fonctionné parce que Pékin a dans l'ensemble respecté le statut semi-autonome du territoire. Mais avec la montée en puissance de la Chine, son gouvernement, influencé par l'idée qu'il se fait du rôle que doit jouer cette nouvelle superpuissance mondiale, a modifié son attitude. Les autorités chinoises accroissent les pressions sur Hong Kong, suggérant que leur nouvel objectif serait maintenant « un pays, un système ».     
Subscribe now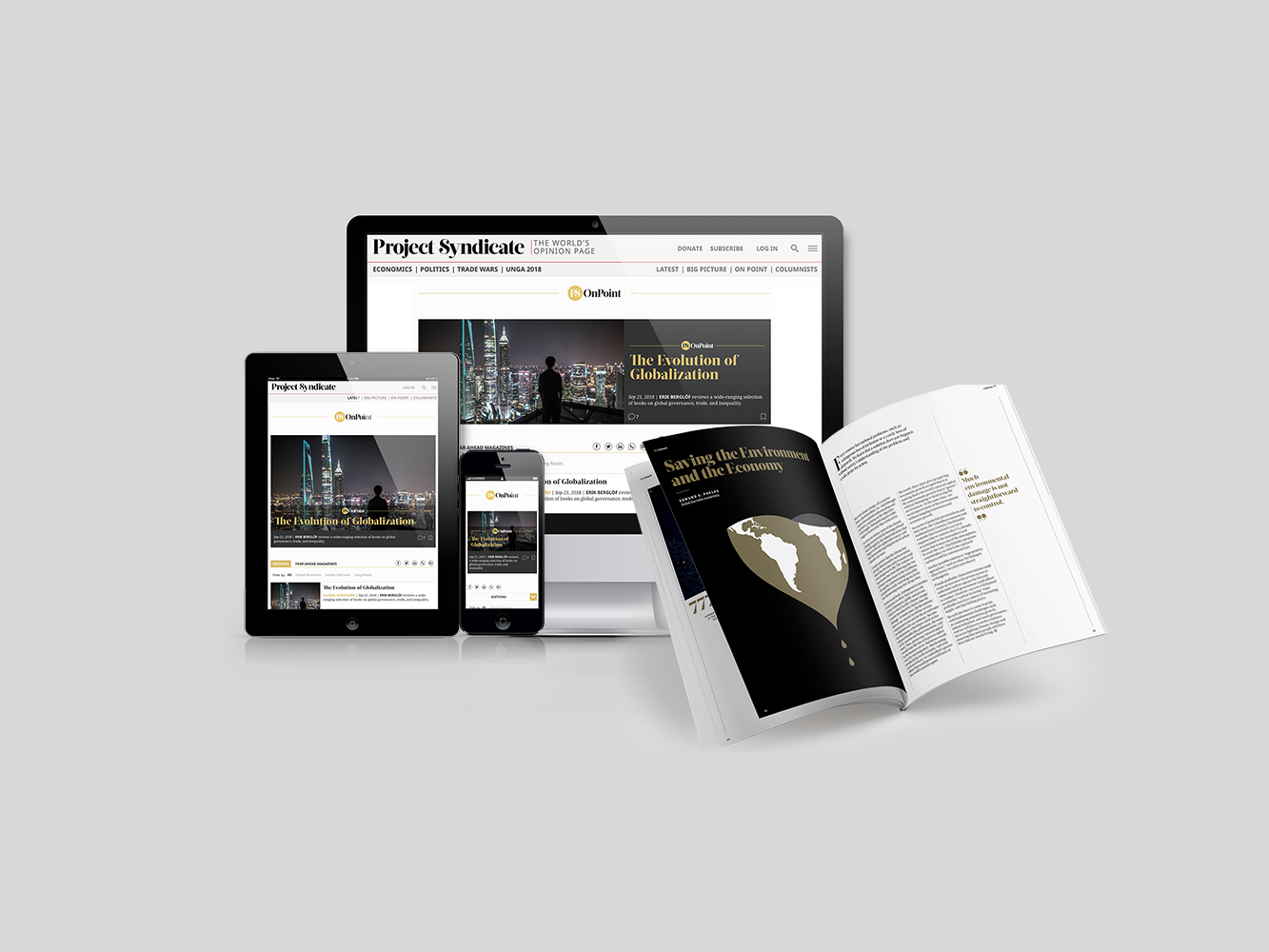 Subscribe now
Subscribe today and get unlimited access to OnPoint, the Big Picture, the PS archive of more than 14,000 commentaries, and our annual magazine, for less than $2 a week.
Le projet de loi (suspendu depuis) consistant à autoriser l'extradition de personnes soupçonnées de crimes de Hong Kong vers la Chine continentale a largement été perçu comme une atteinte à la démocratie et à l'État de droit par les citoyens de l'ancienne colonie britannique. Les autorités chinoises sont bien conscientes du fait que cette nouvelle tentative d'affaiblir l'autonomie de Hong Kong – et non de supposées opérations clandestines menées par des services secrets étrangers – est la raison pour laquelle des millions de personnes sont descendues dans la rue.  
Compte tenu des structures du pouvoir en Chine (et en Russie), les manifestations massives de cet été à Hong Kong (et à Moscou) n'ont que peu, voire aucune chance d'atteindre leur objectif. Elles n'en sont pas moins lourdes de sens parce qu'elles servent d'écho au malaise démocratique qui s'est emparé des pays occidentaux.
De manière plus générale, la division du monde en deux systèmes politiques évoque instantanément la période de la guerre froide. Mais dans le cas de ce conflit larvé, le principal enjeu était la puissance militaire – d'où la place centrale occupée par la course aux armements nucléaires. Pour ce qui des niveaux de vie, le bloc soviétique n'a jamais été en mesure de rivaliser avec les pays occidentaux (comme l'a si bien illustré le Kitchen Debate, une série d'échanges entre le vice-président américain Richard Nixon et le secrétaire du Parti communiste soviétique, en 1959).
En revanche, la rivalité avec la Chine portera précisément sur la question de savoir quel système déploiera le plus grand potentiel en termes de progrès technologiques et matériels.  L'ascension de la Chine, d'un pays en développement marqué par la pauvreté en une puissance économique mondiale, est l'une des plus grandes réalisations de l'histoire moderne. Des millions de personnes ont été sorties de la pauvreté et forment aujourd'hui une classe moyenne en plein essor, axée sur la consommation, et des millions d'autres pourraient prochainement leur emboîter le pas.
Dans le même temps, si la Chine a certes développé son arsenal militaire, elle n'a pas fait usage de la force au-delà de son voisinage immédiat, contrairement à l'Union soviétique. Lorsque la Chine poursuit ses objectifs stratégiques en Afrique et en Europe de l'Est, elle le fait par des moyens économiques et financiers. Son influence mondiale croissante ne tient pas à ses forces armées, mais à son économie et à ses capacités d'innovations technologiques rapides. Pour l'Occident, le « défi chinois » consiste donc à démontrer que son modèle de démocratie reste plus adapté à la majorité des êtres humains que le modèle autoritaire asiatique.  
Dans un contexte plus large, le président américain Donald Trump peut être décrit comme un cheval de Troie chinois. Alors qu'il se livre à une guerre commerciale et technologique agressive avec la Chine, il fait également tout ce qui est en son pouvoir pour saper la crédibilité du modèle occidental. Dans une perspective historique, ses attaques contre la démocratie auront plus de conséquences que les droits de douane imposés aux Chinois. La situation est encore aggravée par le fait que l'Europe, en raison de sa faiblesse économique et de sa naïveté géopolitique, se révèle tout aussi incapable d'élaborer une défense du modèle démocratique occidental.   
À ce stade, il est impossible de faire obstacle à l'ascension de la Chine ; le pays est simplement trop grand et trop puissant pour être boycotté ou contenu. Quoiqu'il en soit, le désir du peuple chinois de participer à la prospérité mondiale est entièrement légitime. L'Occident n'a guère d'autre choix que de préserver de bonnes relations avec la nouvelle superpuissance, tout en continuant à défense ses valeurs. L'essor de la Chine – et du système politique chinois – créera inévitablement une concurrence accrue et ces nouvelles rivalités devront à tous prix être gérées de manière pacifique. Un monde peuplé par huit milliards de personnes ne peut pas se permettre un conflit planétaire.
Que le modèle autoritaire chinois de modernisation puisse être une réussite sur le long terme est une question à laquelle devront répondre les générations futures de Chinois. Ceux qui n'ont aucune mémoire des horreurs passées, comme la Révolution culturelle, peuvent considérer que le modèle chinois actuel va de soi. Il n'en reste pas moins que l'ère contemporaine a été bâtie sur la notion de liberté. Comme nous avons pu le constater avec les événements de l'été à Hong Kong et à Moscou, cette leçon n'est pas prête d'être oubliée.