Dreißig Jahre danach – autoritäre oder demokratische und rechtsstaatliche Modernisierung?
BERLIN – Pünktlich zum dreißigjährigen Jahrestag des Falls der Mauer 1989 wird durch die Massenproteste in Moskau und Hongkong die Frage der Freiheit erneut aufgeworfen, wenn auch in einem ganz anderen historischen und politischen Umfeld. Die Moderne gründete auf der Freiheit und Gleichheit. Alle Menschen sind gleich und frei geboren. Diese radikal neue, nie zuvor gedachte Idee der abendländischen Aufklärung war zugleich ein radikaler Bruch mit aller bisherigen Menschheitsgeschichte. Die Zeiten haben sich geändert und die heutige politische Realität wirft eine fundmentale Frage auf: Gibt es im 21. Jahrhundert eine zweite Option der Moderne, jenseits von Freiheit, Rechtsstaat und Demokratie, nämlich eine autoritäre?
Vor dreißig Jahren war die überwiegende Antwort darauf nicht nur im Westen, sondern rund um den Globus, ein klares Nein. Nach der globalen Finanzkrise von 2008/9, nach der Rückkehr des Nationalismus in Europa, dem Scheitern des arabischen Frühlings, der Wahl von Donald Trump zum amerikanischen Präsidenten, Russlands Rückfall in autoritäre Verhältnisse und dem Aufstieg Chinas, ist die Antwort heute eine andere. Statt Nein lautet die aktuell optimistische Variante Vielleicht und die pessimistische Ja!
Die Bedeutung der Massenproteste in Moskau und Hongkong, die auf kurze Sicht kaum eine Chance auf Erfolg haben dürften angesichts der realen Machtverhältnisse, besteht nun genau darin, dieser Verzagtheit der Demokratien, vor allem im Westen, ein mutiges Fanal entgegenzusetzen. In ihnen artikuliert sich auch ein zentrales Problem der kommenden globalen Entwicklung.
Der Aufstieg Chinas zur zweiten militärischen, wirtschaftlichen und technologischen Supermacht des 21. Jahrhunderts, wird global die Zukunft bestimmen, und zwar auch in Form einer umfassenden Systemalternative zu den westlichen Demokratien. Rechtsstaat und Demokratie gelten innerhalb des chinesischen Systems als Gefährdung der Einparteienherrschaft und daher als Subversion. Entlang der Freiheits- und Demokratiefrage zeichnet sich eine nicht nur normative, sondern auch machtpolitische und technologische Zweiteilung der Welt ab.
Dabei schien China eine Formel gefunden zu haben, die nicht konfrontativ zu sein schien und nicht nur für die Reintegration von Hongkong sondern potenziell auch für jene Taiwans taugen konnte: Ein Land, zwei Systeme. Scheitert diese Formel in Hongkong, so wird dieses Scheitern sofort zu verstärkten militärischen Spannungen in der Taiwanstraße führen, denn dann wird die Frage nach der Unabhängigkeit der Insel wieder virulent werden (der Casus Belli für Peking!)
Bisher hat diese Formel funktioniert, was man auch an der überragenden Bedeutung der Stadt für Chinas Zugang zum globalen Kapitalmarkt und für Direktinvestitionen in China selbst ablesen kann und an der relativen Ruhe um Taiwan.
Subscribe now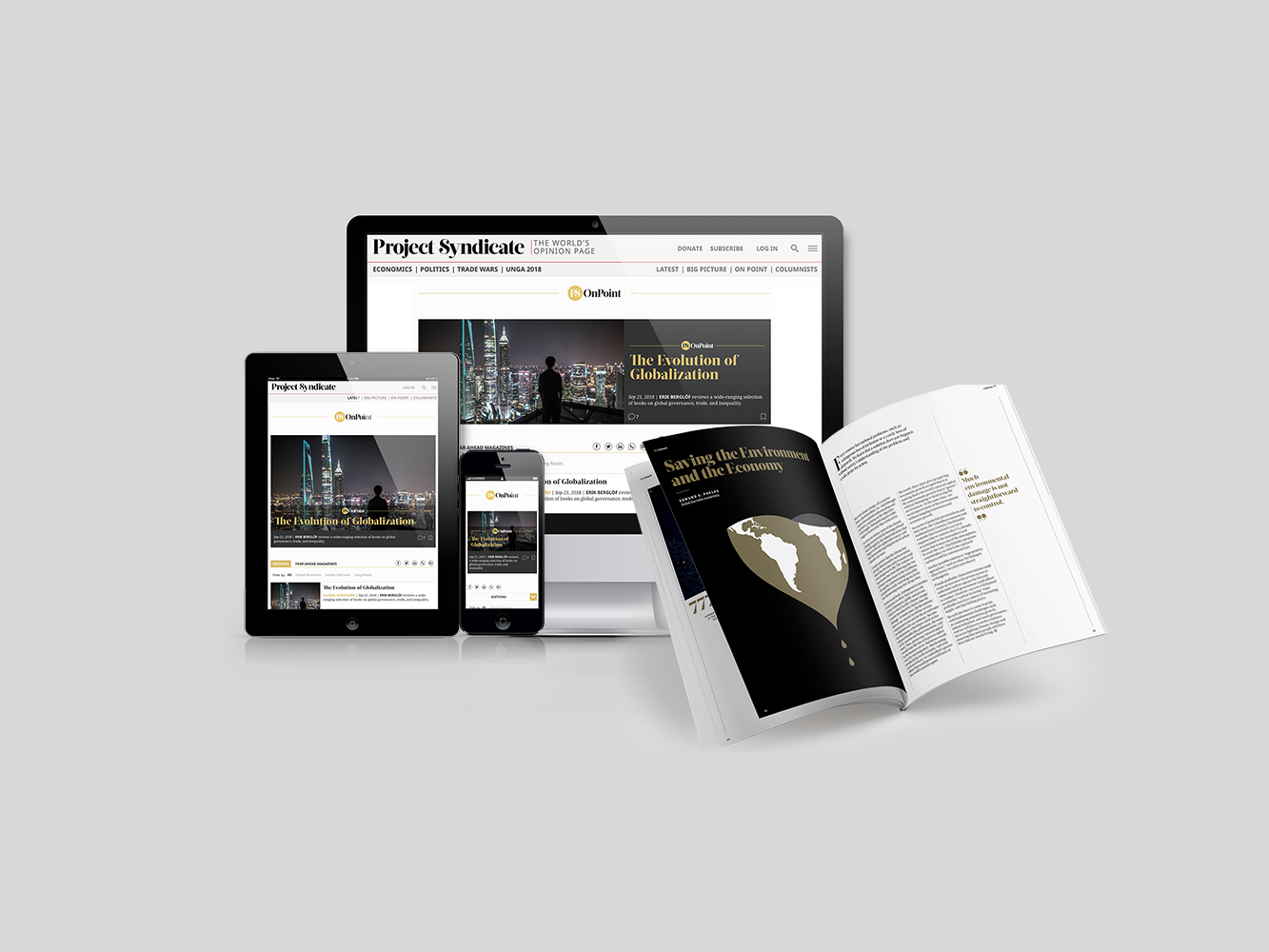 Subscribe now
Subscribe today and get unlimited access to OnPoint, the Big Picture, the PS archive of more than 14,000 commentaries, and our annual magazine, for less than $2 a week.
Dies war über lange Zeit möglich, weil Peking Rücksicht auf den kleineren Partner genommen hatte. Je stärker allerdings die Stellung Chinas wurde und die Selbstwahrnehmung als neue globale Supermacht das Verhalten von Partei- und Staatsführung in Peking bestimmte, desto direkter wurde der Durchgriff von der Zentrale auf Hongkong, und die Entwicklung ging zusehends in Richtung ein Land, ein System, d. h. der Ausdünnung von Rechtsstaat und Demokratie in der ehemaligen britischen Kronkolonie. Genau darin liegt die Ursache der jüngsten Massenproteste in der Stadt und nicht in irgendwelchen Machinationen fremder Geheimdienste. Peking weiß das nur zu gut.
Eine zweigeteilte Welt weckt sofort Erinnerungen an den Kalten Krieg zwischen Ost und West. Im 21. Jahrhundert wird die Konstellation eine andere sein. Zwar war auch der Kern des Kalten Krieges eine Systemkonfrontation, gleichwohl in anderer Form. Es ging vor allem um militärische Stärke, deshalb stand das Wettrüsten in dieser Systemkonfrontation im Zentrum. In der Frage des Lebensstandards, der sogenannten "Küchendebatte", hatte der Ostblock niemals eine wirkliche Chance.
Die Systemkonfrontation mit China wird aber genau darum gehen. Wer liefert mehr und besser, die autoritäre Modernisierungsvariante oder die demokratisch rechtsstaatliche? Der Aufstieg Chinas innerhalb einer Generation von einem bitterarmen Entwicklungsland an die wirtschaftliche und technologische Weltspitze ist eine der größten Leistungen des ausgehenden 20. und beginnenden 21. Jahrhunderts. Zig Millionen von Menschen wurden dadurch aus der absoluten Armut herausgeholt und zu einer konsumorientierten Mittelschicht transformiert. Weitere Millionen werden folgen, wenn Chinas Aufstieg weiter erfolgreich verlaufen wird.
Zudem kann man China, jenseits seiner unmittelbaren Nachbarschaft, keine militärische Expansion vorwerfen, auch wenn es kräftig aufrüstet. Chinas Vordringen in Afrika und Osteuropa geschieht durchaus in strategischer Absicht, aber mit wirtschaftlichen und finanziellen Mitteln. Sein globaler Einfluss wächst, aber nicht wegen seiner militärischen Macht, sondern wegen seiner überragenden Marktmacht und der raschen technologischen Innovationen seiner Wirtschaft.
Hierin besteht die "chinesische Herausforderung" für den Westen: Welche Variante der Modernisierung kann besser liefern, taugt besser zum Vorbild für die Mehrzahl der Menschheit? Der östliche, autoritäre oder der westliche, demokratische Weg? Im Rahmen dieser mehr und mehr sichtbar werdenden globalen Großkonstellation im 21. Jahrhundert erweist sich der amerikanische Präsident Donald Trump tatsächlich als ein veritables trojanisches Pferd Chinas, trotz seines Handels- und Technologiekrieges gegen das Land, da er alles tut, um den Westen zu schwächen und seine Legitimation zu erschüttern. Aber auch Europas Schwäche und geopolitische Naivität haben fatale Folgen zugunsten Chinas.
Der Aufstieg Chinas wird sich nicht verhindern lassen. Dazu ist das Land zu stark, zu groß, zu wichtig für den Zustand der Welt, und die Ansprüche seiner riesigen Bevölkerung auf Wohlstandteilhabe mehr als legitim.
China kann man weder boykottieren noch isolieren, noch auch nur ignorieren. Der Westen wird also gut beraten sein, einerseits gute Beziehungen mit der neuen Supermacht zu unterhalten, zugleich aber völlig illusionslos den Grundkonflikt zu sehen und seine eigenen Werte zu verteidigen und sich seiner eigenen Stärke zu vergewissern.
China bringt mit seinem Aufstieg eine echte Konkurrenzsituation hervor, die unbedingt friedlich gehandhabt werden muss. Eine globale Konfrontation kann sich eine Welt mit acht Milliarden Menschen einfach nicht mehr leisten.
Ob die autoritäre Modernisierungsvariante Chinas nachhaltig erfolgreich sein wird, wird sich allerdings erst zeigen, wenn in China eine Generation herangewachsen sein wird, die nicht mehr in den Erinnerungen an die Schrecknisse der Kulturrevolution und der absoluten Armut gefangen ist. Und die ein modernes China als Selbstverständlichkeit begreifen wird.
Die Moderne beruht auf der Freiheit, vergessen wir das nicht. Man wird sie nur ganz oder gar nicht haben können!