Problém Západu s rasismem
NEW YORK – Pohled na dav Němců, kteří v ulicích honí cizince a zdvihají paže k hitlerovskému pozdravu, je ze zřejmých důvodů obzvlášť zneklidňující. Právě to se nedávno odehrálo v Chemnitz, ponurém průmyslovém městě v Sasku, v bývalé Německé demokratické republice velebeném jako vzorové socialistické město (v letech 1953 až 1990 přejmenované na Karl-Marx-Stadt). Policie působila dojmem bezmoci zastavit probíhající řádění, vyvolané smrtí Němce kubánského původu ve rvačce na nože se dvěma muži z Blízkého východu.
Nejedná se ale o specificky německý problém. Na rockovém koncertě se později v Chemnitz shromáždily desetitisíce Němců, aby protestovali proti násilí namířenému proti přistěhovalcům. Současně měly agresivní masy v Chemnitz mnoho společného s neonacisty, stoupenci Ku klux klanu a dalšími extremisty, kteří loni způsobili pozdvižení ve městě Charlottesville v americkém státě Virginie. Obě města poznamenaly dějiny: Chemnitz nacistická a komunistická diktatura, Charlottesville otrokářství. A byť byly příčiny násilnému extremismu v obou místech rozmanité, rasismus byl rozhodně jednou z nich.
Mnozí bělošští Američané, hlavně na zemědělském jihu, mají těžký život – bídné školy, špatnou práci, relativní chudobu. Jednou oporou, k níž se mohli upínat, byl však pocit rasové nadřazenosti nad černochy. Právě proto prezidentství Baracka Obamy uštědřilo takovou ránu jejich sebevědomí. Cítili, jak se jejich postavení bortí. Donald Trump jejich úzkost a roztrpčení zužitkoval.
Řada východních Němců, odkojených autoritářstvím a neschopných či neochotných využít vzdělávacích a pracovních příležitostí ve sjednoceném Německu, se obrací ke krajně pravicovým demagogům, kteří všechny jejich problémy svalují na přistěhovalce a běžence, zejména z muslimských zemí.
Úzkost ze ztráty postavení, svírající bělochy napříč Západem, patrně ještě zhoršuje vzestup čínské moci a pocit, že Evropa a Spojené státy ztrácejí své výsadní globální postavení. Právě to měl zřejmě Trump na mysli, když loni ve Varšavě prohlásil: "Stěžejní otázkou naší doby je, jestli má Západ vůli přežít."
Ta otázka vyvolává další: co myslel "Západem" a zda musí být obrana Západu nutně rasistická. Počátkem dvacátého století byly doby, kdy Západ jeho nepřátelé (mnozí v Německu) definovali jako anglo-francouzko-americký liberalismus. Pravicoví nacionalisté, zhusta opět Němci, s oblibou vykreslovali Londýn a New York jako "požidovštělé" metropole.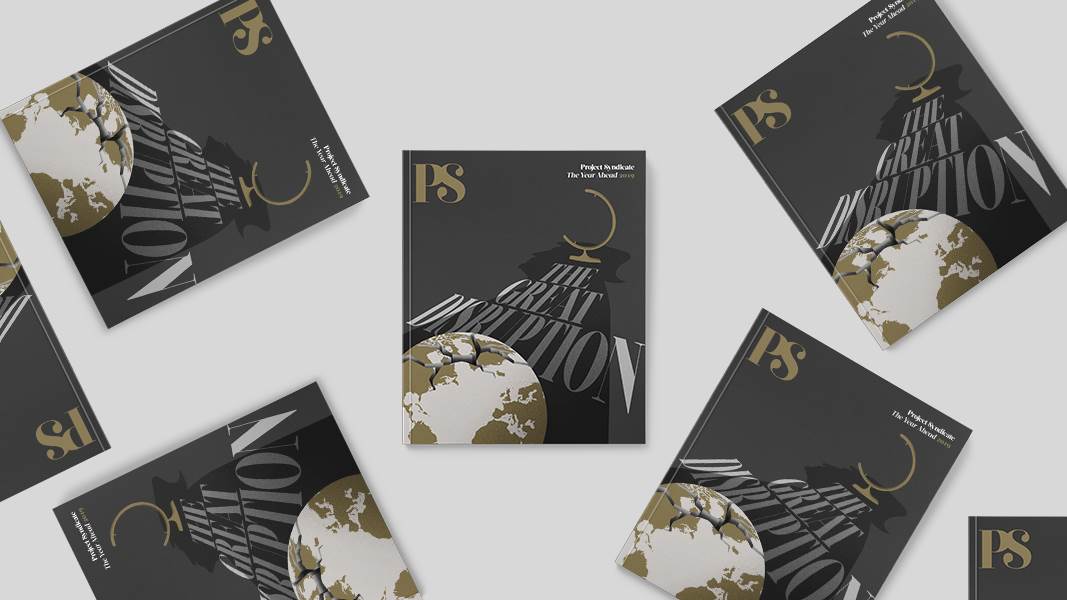 The Year Ahead 2019
Featuring commentaries by Joseph Stiglitz, Sri Mulyani Indrawati, Angus Deaton, Célestin Monga, Jean-Claude Juncker, and other leading thinkers. Now available for pre-order.
Liberální společnosti, nahlíženo tímto prizmatem, ovládly peníze, namísto nároků krve a půdy. Maďarsko-britský filosof Aurel Kolnai napsal ve 30. letech známou knihu Válka proti Západu, kterou chápal jako tažení nacistického Německa proti západním demokraciím.
Jelikož teď však nizozemští a skandinávští populisté využívají práv homosexuálů a feminismu jako symbolických kyjů, jimiž útočí na islám, pravicoví lídři se "Západu" ujali jako něčeho, co je třeba chránit před muslimskými hordami. Tito vůdci často odkazují na "židovsko-křesťanský Západ". To je, společně s jejich nadšením pro pravicové vlády v Izraeli, chrání před obviněními z antisemitismu, který bývá s krajní pravicí tradičně spojován.
Není vždy snadné u xenofobie odlišit rasistické argumenty od těch kulturních či náboženských. Politici zřídka vyjadřují rasismus tak otevřeně jako nadějný mladý nizozemský politik jménem Thierry Baudet, který před loňskými volbami varoval před "homeopatickým ředěním holandského lidu" cizinci. Nebo republikánská funkcionářka v Pensylvánii, která nedávno označila černošské fotbalisty za "paviány".
Až do pozdního devatenáctého století se antisemitismus zaobaloval do náboženských pojmů. Židé zabili Spasitele, Ježíše Krista. Židé používali krev křesťanských dětí k pečení macesů na oslavu pesachu a tak dále. To se změnilo, když se uchytily pseudovědecké rasové teorie. Jakmile se začalo biologicky rozlišovat mezi židy a árijci, z pasti rasismu nebylo úniku.
Společným rysem lidí přesvědčených, že muslimové jsou hrozbou pro západní civilizaci, je odmítání uznat islám jako náboženskou víru. Je to kultura, říkají a tvrdí, že je neslučitelná se "západními hodnotami". Přesně totéž se v minulosti často říkalo o židovské "kultuře".
Přestože se lidé s muslimskými kořeny vyskytují v mnoha odstínech a pocházejí z mnoha zemí (tak jako Židé), nepřátelství k islámu může být formou rasismu. Lidé, kteří jsou s ním spojeni, vyznáním nebo krví, jsou cizinci, jež je třeba vypudit.
Taková bigotnost navíc zřídka končí u muslimů. Pochybuji, že davy v Chemnitz, které pronásledovaly každého, kdo při letmém pohledu vypadal neevropsky, si nějak zvlášť lámaly hlavu s otázkami víry či kultury. Heslem ječící lůzy bylo: "Německo Němcům, cizáci raus!"
Neonacisté v Charlottesville oslavovali jižanskou kulturu nošením symbolů někdejší konfederace a napadáním černochů; veškerým smyslem konfederace přitom bylo ochránit bělošskou nadřazenost. Právě to bylo podstatou demonstrací. Účastníci ale také skandovali: "Nenecháme se nahradit židy!"
Takové nálady na periferiích západních společností číhají odjakživa, zejména v USA, kde má bělošská nadřazenost dlouhou a zvrácenou historii. Pravicoví politici často s nadějí, že získají víc hlasů, naznačují, že by jim tyto předsudky mohly být blízké. Když ale Trump prohlásil, že v řadách běsnících davů v Charlottesville byli "někteří velice slušní lidé", a mexické přistěhovalce označil za "pachatele znásilňování", zatáhl rasismus do hlavního politického proudu. Jakmile nejmocnější člověk v západním světě rozdmýchává davové násilí, je jasné, že Západ, ať už jej definujeme jakkoli, má velký problém.
Z angličtiny přeložil David Daduč