Los bloqueos económicos de Estados Unidos y el derecho internacional
NUEVA YORK – El presidente estadounidense Donald Trump ha basado su política exterior en una serie de duros bloqueos económicos, pensados para intimidar, presionar e incluso hambrear al país objetivo, y así obligarlo a someterse a las demandas de Estados Unidos. Si bien la práctica es menos violenta que un ataque militar, y se efectúa con medios financieros en vez de navales, las consecuencias para las poblaciones civiles suelen ser terribles. Por eso es necesario someter los bloqueos económicos estadounidenses al escrutinio del Consejo de Seguridad de las Naciones Unidas conforme al derecho internacional y a la Carta de la ONU.
Durante la campaña electoral de 2016, Trump criticó la frecuente apelación estadounidense a la guerra en Medio Oriente. Entre 1990 y 2016, Estados Unidos inició dos grandes guerras con Irak (1990 y 2003) y otras en Afganistán (2001), Libia (2011) y Siria (2012). También participó en muchas intervenciones militares de menor escala (en Mali, Somalia y Yemen, entre otros países). El conflicto en Siria suele describirse como una guerra civil, pero en realidad fue una guerra de cambio de régimen liderada por Estados Unidos y Arabia Saudita, bajo una directiva presidencial estadounidense llamada Timber Sycamore.
Con ninguna de estas guerras dirigidas por Estados Unidos (y otras en la historia reciente) se obtuvo el resultado político buscado, y los conflictos más importantes fueron seguidos por violencia e inestabilidad crónicas. El intento de sacar a Bashar al-Assad del poder por la fuerza en Siria llevó a una guerra por intermediarios (con participación de Estados Unidos, Siria, Rusia, Arabia Saudita, Qatar, Irán, Turquía, Israel y los Emiratos Árabes Unidos) que provocó el desplazamiento de más de diez millones de sirios y cerca de medio millón de muertes violentas.
Si bien hasta ahora Trump rehuyó iniciar una nueva guerra, sigue intentando cambios de régimen por otros medios. Aunque se lo califica de aislacionista, Trump es tan intervencionista como sus predecesores. Su estrategia, al menos hasta ahora, ha sido presionar a los adversarios basándose más en el poder económico de los Estados Unidos que en su fortaleza militar; esto crea otras formas de crueldad y desestabilización, con riesgo constante de iniciar una guerra declarada, como ocurrió con Irán este mes.
En la actualidad, la administración Trump está empeñada en tres intentos de bloqueo económico integral (contra Corea del Norte, Venezuela e Irán) y varios de menor escala contra países como Cuba y Nicaragua, además de un intento cada vez más intenso de dejar a China sin acceso a suministros tecnológicos. El bloqueo contra Corea del Norte se realiza con aprobación, al menos parcial, del Consejo de Seguridad de la ONU; en oposición directa al Consejo en el caso de Irán; y sin aval ni oposición del Consejo, hasta ahora, en el de Venezuela. El objetivo de Estados Unidos es dejar a los tres países casi totalmente aislados del comercio internacional; esto genera escasez de alimentos, medicinas, energía y piezas de repuesto para infraestructuras básicas, entre ellas las redes de suministro de agua y electricidad.
El bloqueo contra Corea del Norte opera mayoritariamente a través de sanciones dictadas por la ONU, y abarca una amplia lista de productos de exportación e importación y las relaciones financieras con entidades norcoreanas. La Organización de las Naciones Unidas para la Alimentación y la Agricultura informa que diez millones de norcoreanos corren riesgo de hambre, en parte por las sanciones. Según advierte el organismo, "no es posible desestimar el impacto negativo no deseado que pueden tener las sanciones sobre la producción agrícola, a través de efectos directos e indirectos. Los más obvios son las restricciones a la importación de ciertos artículos necesarios para la producción agrícola, en particular combustibles, maquinaria y piezas de repuesto".
Subscribe now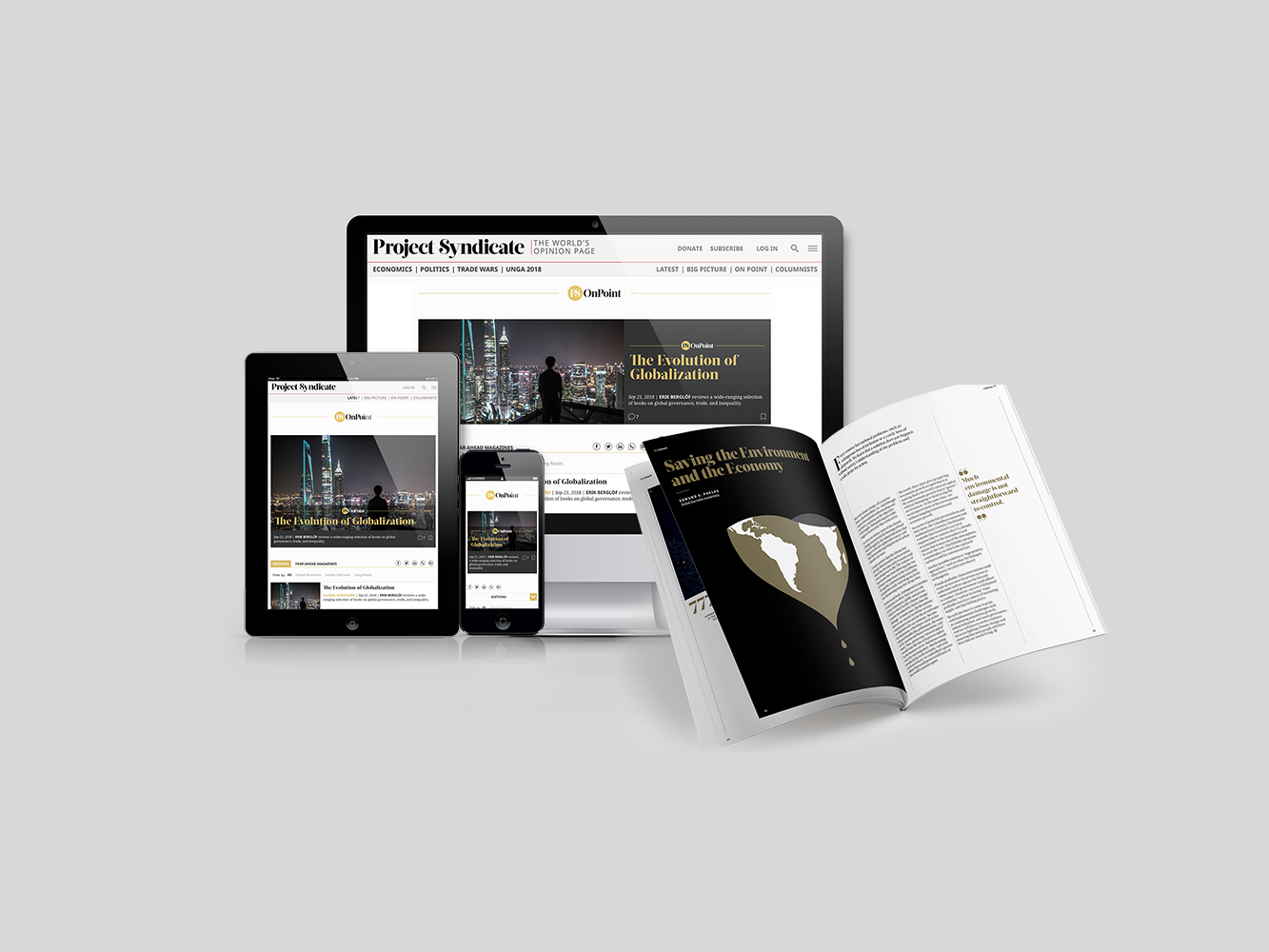 Subscribe now
Get unlimited access to OnPoint, the Big Picture, and the entire PS archive of more than 14,000 commentaries, plus our annual magazine, for less than $2 a week.
Las drásticas sanciones estadounidenses contra Venezuela se implementaron en dos fases. La primera, que comenzó en agosto de 2017, apuntó más que nada a la petrolera estatal PDVSA, principal fuente de divisas del país; la segunda ronda de sanciones, impuestas en enero de 2019, fue más abarcadora y apuntó al gobierno venezolano. Un reciente análisis detallado de la primera ronda de sanciones muestra que han tenido un efecto devastador. Las sanciones estadounidenses agravaron la mala gestión económica preexistente y contribuyeron a una disminución catastrófica de la producción de petróleo, hiperinflación, colapso económico (la economía venezolana se redujo a la mitad respecto de 2016), hambre y mortalidad en aumento.
Estados Unidos ha aplicado sanciones contra Irán en forma más o menos continua desde 1979. Las medidas más recientes (y con diferencia, las más drásticas), introducidas en agosto de 2018 y reforzadas en la primera mitad de este año, buscan aislar a Irán del comercio internacional. Estas sanciones están en contravención directa de la Resolución 2231 del Consejo de Seguridad de la ONU, que avaló el acuerdo nuclear de 2015 con Irán. Los efectos han sido devastadores. El Fondo Monetario Internacional prevé que la economía de Irán se habrá contraído un 10% entre 2017 y 2019, y que la inflación llegará a 30% este año; hay escasez de medicinas.
Podría pensarse que eludir las sanciones estadounidenses debería ser fácil para otros países, pero Washington prometió castigar a las empresas extranjeras que no las respeten, y usó la importancia internacional del dólar como un arma, amenazando con sancionar a bancos extranjeros que financien el comercio con Irán. Las empresas europeas se rindieron una tras otra, pese al deseo expreso de la Unión Europea de mantener vínculos económicos con Irán. Aunque es probable que con el tiempo se encuentren modos de eludir las sanciones estadounidenses (apelando al yuan, al rublo o al euro como instrumentos de financiación internacional), su debilitamiento sólo se dará en forma gradual.
Pese al intenso (de hecho, calamitoso) padecimiento económico infligido a Corea del Norte, Venezuela e Irán, ninguno cedió a las demandas de Estados Unidos. En este sentido, las sanciones han sido tan ineficaces como una intervención militar. Corea del Norte mantuvo su arsenal nuclear, y es probable que lo esté ampliando. El régimen iraní rechaza las demandas estadounidenses en relación con su programa de misiles y con su política exterior. Y el presidente de Venezuela, Nicolás Maduro, sigue en el poder.
Los bloqueos estadounidenses se han realizado por medio de decretos presidenciales, casi sin debate público ni supervisión sistemática del Congreso. Han sido medidas unipersonales, incluso más que las guerras por decisión presidencial, que generan mucho más escrutinio público. Trump sabe que puede imponer sanciones devastadoras en el extranjero casi sin costos directos sobre la opinión pública o el presupuesto de los Estados Unidos, y prácticamente sin rendición de cuentas política.
Los bloqueos militares son actos de guerra, y por eso están sujetos al derecho internacional y a la supervisión del Consejo de Seguridad de la ONU. Los bloqueos económicos de Estados Unidos son similares en función y resultado a un bloqueo militar, con consecuencias devastadoras para las poblaciones civiles, y con riesgo de provocar guerras. Es hora de que el Consejo de Seguridad se ocupe de los regímenes de sanciones estadounidenses y los evalúe según los requisitos del derecho internacional y del mantenimiento de la paz.
Traducción: Esteban Flamini