Hay que destituir y proscribir ya mismo a Trump
BERLÍN – Hace un año, hubo en Estados Unidos un debate de juristas y analistas respecto de si el proceso de destitución de presidentes es ante todo un acto jurídico o político. Lo cierto es que es ambas cosas, y el aspecto político no tiene nada de objetable. La Constitución de los Estados Unidos asigna a los políticos (no a los tribunales) la tarea de juzgar si un presidente cometió «delitos y faltas graves» y, lo más importante, si constituye un riesgo para la república.
Faltando menos de dos semanas para que Joe Biden sustituya a Donald Trump en la Casa Blanca, la cuestión ha resurgido, y la presidenta de la Cámara de Representantes, Nancy Pelosi, ha dicho claramente que hay que destituir al presidente, sea por decisión del gabinete apelando a la 25.ª Enmienda o mediante un proceso de juicio político en el Congreso.
La violenta insurrección que tuvo lugar en el Capitolio, incitada por Trump, es una profanación inédita en la historia de los Estados Unidos. Aun cuando Biden asumirá el 20 de enero, la presidencia no está a salvo mientras esté en manos de Trump. Hay que someterlo a un nuevo juicio político, destituirlo y prohibirle para siempre ocupar cargos públicos.
El juicio político al presidente es un derecho del Congreso, pero no un deber. A veces los legisladores pueden tolerarle ciertas faltas, si determinan que seguir adelante con los procedimientos traería más costos que beneficios. Pero eso no se aplica a esta situación.
Así como el acto de castigar a un funcionario público transmite un mensaje respecto del compromiso ético de una comunidad política, ocurre lo mismo cuando habiendo razones para castigar, no se castiga. Cuando el año pasado los senadores republicanos absolvieron a Trump en el juicio político que le inició la Cámara de Representantes por el escándalo referido a Ucrania, enviaron una señal de que estaban dispuestos a seguir a un delincuente profesional pase lo que pase. Cómplices de Trump como la senadora Susan Collins esperaban que el mero hecho del proceso legal daría a Trump una lección. Y sí que se la dio: Trump aprendió que usar coerción ilegal sobre terceros para obligarlos a hacerle favores y arreglar elecciones en su beneficio no le traería ninguna consecuencia.
Recordemos la conversación telefónica que mantuvo Trump (que según él fue una conversación «perfecta») con el presidente ucraniano Volodymyr Zelensky en julio de 2019, cuando lo amenazó con suspender la ayuda militar estadounidense a menos que Ucrania iniciara una investigación contra el hijo de Joe Biden, Hunter. A ese abuso del cargo, cometido con total impunidad, Trump le sumó hace unos días otra conversación perfecta, en la que trató de chantajear al secretario de Estado de Georgia, el republicano Brad Raffensperger, para obligarlo a falsificar en su beneficio el resultado de la elección de noviembre. Los republicanos que condenaron la segunda llamada tendrían que preguntarse por qué toleraron la primera.
Subscribe to Project Syndicate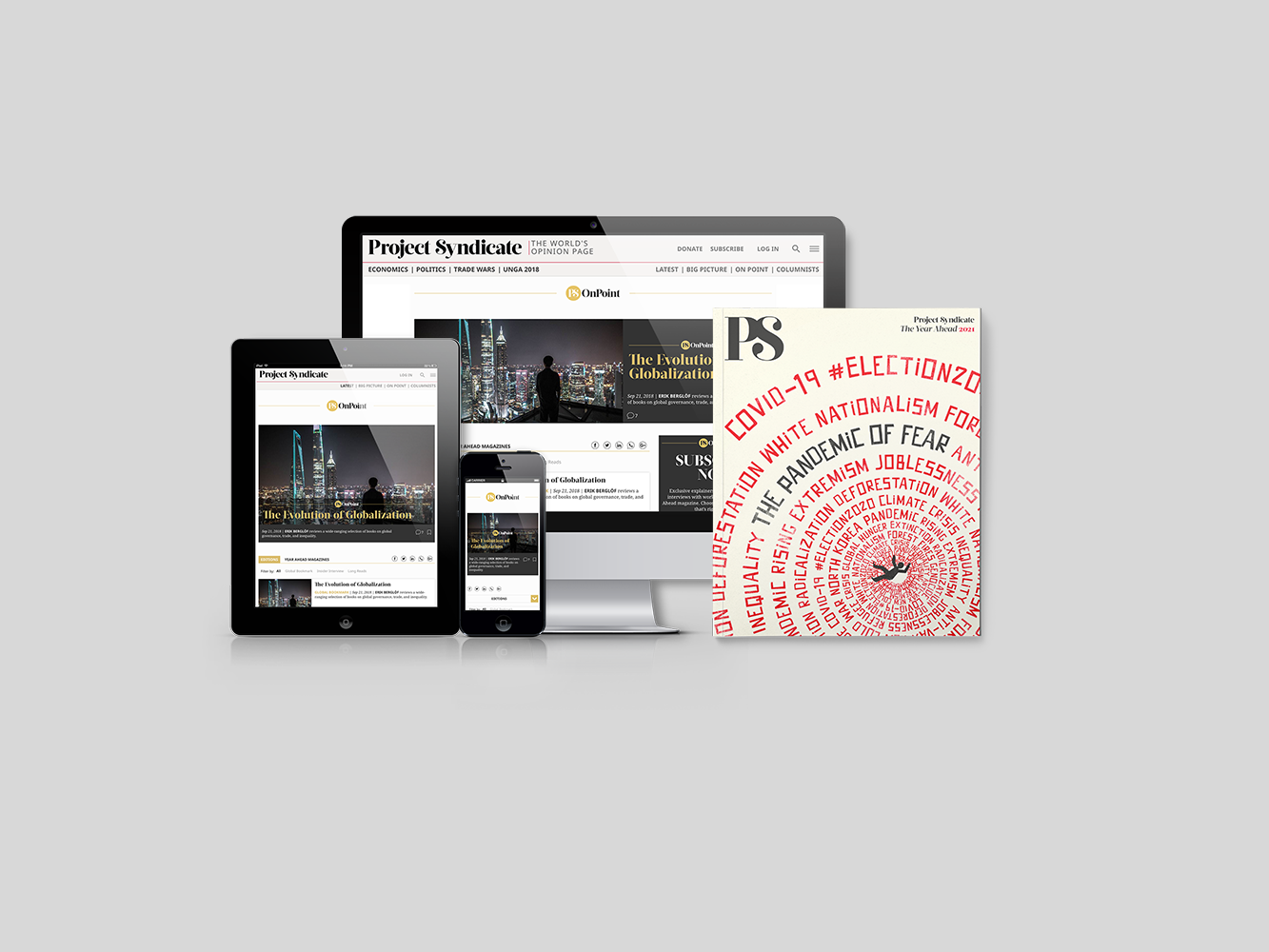 Subscribe to Project Syndicate
Enjoy unlimited access to the ideas and opinions of the world's leading thinkers, including weekly long reads, book reviews, and interviews; The Year Ahead annual print magazine; the complete PS archive; and more – All for less than $9 a month.
Si la insurrección en el Capitolio queda impune, los congresistas republicanos estarán indicando una vez más su complicidad con el delito. El mensaje será que lo ocurrido también es aceptable: que un presidente en ejercicio puede si lo desea incitar a la violencia contra uno de los tres poderes de la república.
Algunos temen que otro juicio político y la proscripción de por vida sólo consigan provocar a la «base» de Trump. Pero ese argumento ya es insostenible. Sin importar lo que hagan o dejen de hacer los demócratas, o republicanos más o menos responsables como el senador Mitt Romney, Trump y sus adulones en los medios de derecha no dejarán de alentar al movimiento trumpista.
Al fin y al cabo, al populismo de derecha, la realidad lo tiene sin cuidado; el resultado efectivo de una votación es prácticamente irrelevante para quienes se consideran los únicos «estadounidenses reales» (y por ende, los únicos que importan). Movilizar a estos presuntos «estadounidenses reales» contra malvadas élites y minorías (que deberían volverse a sus «países de mierda») ha sido el modelo político de Trump desde el primer día, así como su modelo de negocios como desarrollador inmobiliario se basó en engaños y fraudes. Pero muchos republicanos oportunistas y promotores de la estafa de «hacer grande a Estados Unidos otra vez» compraron acciones en esta empresa política, y hará falta mucho más que algún acto de sedición y algunos cadáveres en Washington para que empiecen a desprenderse de ellas.
Lo más importante es que no basta destituir a Trump, sino que es necesario excluirlo para siempre de la política. Aunque implica una restricción permanente de los derechos políticos básicos de un individuo, es una posibilidad que muchas democracias admiten. Por ejemplo, la constitución alemana permite privar de sus derechos a quienes abusen de la libertad de expresión y otras libertades fundamentales para atentar contra la democracia liberal. Pero en la práctica esta cláusula nunca llegó a aplicarse, en parte porque los neonazis para los que se consideró la pérdida permanente de derechos políticos ya estaban fuera de circulación por condenas penales previas.
Es verdad que la proscripción de por vida no encaja muy bien con un supuesto básico de la democracia: que la gente siempre puede cambiar. Contra lo que dijo Hillary Clinton en su tristemente célebre discurso de 2016, cuando describió a los seguidores de Trump como un montón de «deplorables», nadie es totalmente «irredimible». Si se critica la prohibición de que los presos voten, ¿cómo justificar la proscripción de Trump? ¿Y si mañana se arrepiente y se reinventa? ¿No tendríamos que ser coherentes en no excluir a nadie para siempre?
Aunque ese arrepentimiento es improbable. Trump ha intentado una y otra vez subvertir el proceso democrático mismo. No es un mero delito o falta grave; y tampoco es comparable a cualquier negocio que haya hecho antes de (y durante) la presidencia y por el que se lo pueda investigar. Es perfectamente razonable expulsar a un jugador que se niega a respetar las reglas del juego (sobre todo reglas tan elementales como que «el candidato que obtiene más votos gana»).
¿Apoyarían los republicanos esta iniciativa? Muchos, como los senadores Josh Hawley y Ted Cruz apostaron sus carreras políticas a arrodillarse ante el naciente movimiento de ultraderecha estadounidense. Pero tal vez otros estén buscando un modo de huir de las fauces del trumpismo. El asedio al Capitolio demostró que no se puede tener un QAnon «a la carta»; ni Trump ni sus colaboradores republicanos pueden controlar las fuerzas que han desatado. La revolución siempre devora a sus propios hijos, y a veces también a los padres. Si los republicanos no se destrumpifican en forma completa e inmediata, aprenderán solos esta lección, pero no antes de que las cosas se pongan mucho, pero mucho peores.
Traducción: Esteban Flamini