Les deux erreurs fatales de Trump
WASHINGTON – Le mythe fondateur de Trump consiste à dire qu'il va améliorer la situation  des citoyens américains ordinaires en diminuant l'impôt sur les sociétés, en dérégulant la finance et en abrogeant les mesures de protection de l'environnement. C'est absurde, et prétendre que ces mesures vont stimuler l'économie (le taux de croissance devant passer de 2 à 3% par an) relève du fantasme.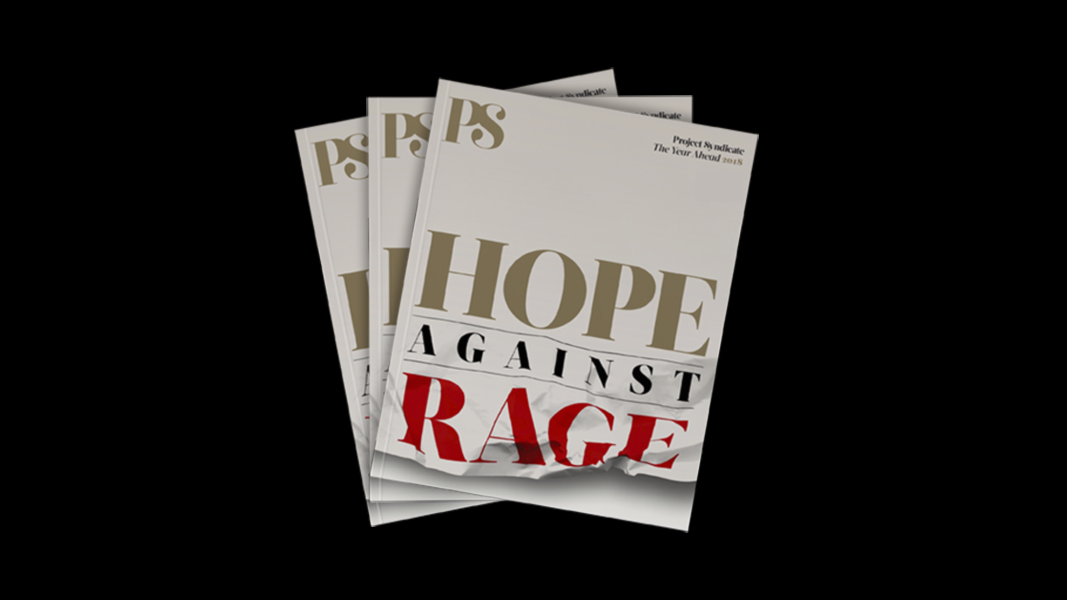 The Year Ahead 2018
The world's leading thinkers and policymakers examine what's come apart in the past year, and anticipate what will define the year ahead.
Les électeurs américains commencent à le réaliser, ainsi que le montre le résultat des élections récentes en Virginie et ailleurs. Mais il faudra encore du temps avant que cela ne soit évident pour tout le monde, notamment parce que beaucoup de changements macroéconomiques sont complexes et prennent du temps à se matérialiser (ou pas).
Pourtant Trump a pourtant commis une énorme faute tactique. Prenant le contrôle du Bureau de protection des consommateurs de produits financiers (CFPB, Consumer Financial Protection Bureau) et nommant à sa tête un extrémiste, il expose au grand jour les graves défauts de son mythe fondateur.
Le CFPB a été créé en 2010 dans le cadre de la loi Dodd-Frank qui réformait la réglementation financière pour faire exactement ce que son nom implique : protéger les consommateurs lors de leurs transactions financières. Il fallait créer une nouvelle agence, car les régulateurs, dont le Conseil des gouverneurs de la Fed, n'ont de toute évidence pas protégé les consommateurs contre des malversations telles que l'attribution de prêts immobiliers risqués à caractère frauduleux qui ont été un facteur déclenchant de la crise de 2007-2008. Cette attitude s'est manifestée à de multiples reprises.
Ainsi que l'a montré clairement Elizabeth Warren (sénatrice du Massachusetts qui défend de longue date les consommateurs), l'acheteur d'un grille-pain était mieux protégé que l'acquéreur d'un appartement qui souscrit un prêt immobilier sur 25 ans. La finance est un domaine complexe et le diable se cache dans les détails. Le Congrès a conçu le CFPB avant tout pour apporter davantage de transparence aux transactions financières des consommateurs. Il remplit parfaitement cette mission - ce qui est très favorable au bon fonctionnement des marchés.
Il a permis de restituer pas loin de 12 milliards de dollars à 29 millions de consommateurs. Or les banques annoncent des profits records - 171 milliards de dollars selon les données les plus récentes. Le CFPB joue un rôle positif pour les affaires, à tout le moins pour le crédit traditionnel quand il est accordé conformément aux règles, de manière transparente.
Malheureusement certains éléments au sein du secteur financier (par exemple les prêteurs sur salaire qui appliquent des taux d'intérêt très élevés) n'apprécient pas de se retrouver sous sa surveillance. Parmi d'autres, ces acteurs ont déployé une énergie considérable pour affaiblir le CFPB en offrant d'importantes sommes d'argent aux membres de la Commission des services financiers de la Chambre des représentants. Quiconque se présente devant cette Commission pour parler d'un sujet qui touche au CFPB peut s'attendre à recevoir en pleine figure le mépris et le venin de ses membres républicains. Ces derniers prétendent - sans preuve - que cette agence freine la croissance, détruit des emplois et empêche la hausse des salaires.
Avec l'approbation du Sénat, Obama, le prédécesseur de Trump, avait nommé Richard Cordray à la tête du CFPB. De l'avis pratiquement unanime des observateurs, il a accompli un travail remarquable. Son mandat se terminant en 2018, il aurait suffi à Trump de faire preuve d'un peu de patience.
Mais coup de théâtre, Cordray a démissionné la semaine dernière et désigné sa chef de cabinet pour le remplacer. Mais quelques heures après, Trump a nommé le directeur du budget, Mick Mulvaney, à la tête du CFPB - décision entérinée par un tribunal fédéral dans l'attente de la confirmation d'un nouveau directeur par le Sénat.
La première erreur de Trump a été d'attirer l'attention sur une nomination qu'il lui reviendrait de faire de toute façon, et de la dramatiser. Sa deuxième erreur a été de nommer Mulvaney, un réactionnaire qui veut réduire les prérogatives de l'Etat en diminuant le budget des agences fédérales. Il défend maintenant une réforme fiscale qui creuserait considérablement le déficit budgétaire et la dette publique.
Mulvaney a déjà annoncé qu'il suspendait immédiatement le fonctionnement normal du CFPB. Aussi, quel que soit le résultat à court terme d'un appel devant les tribunaux, on peut s'attendre à ce que les principaux responsables de l'agence soient licenciés, les procédures en cours arrêtées et les consommateurs moins bien protégés. Les conséquences de ce désordre institutionnel font froid dans le dos.
Le CFPB est l'une des agences fédérales les plus réactives, qui dispose des moyens voulus pour atteindre des objectifs bien définis. Mais c'est quasiment du passé.
La protection des consommateurs contre les malversations financières n'a guère de points communs avec le choix d'une politique macroéconomique ou même l'élaboration du budget - des domaines que la plupart des gens ne comprennent pas. Les consommateurs savent s'ils ont été floués, et ils savent si un organisme peut les aider. Dans un an ou deux les journaux seront remplis d'histoires de gens (dont des sympathisants de Trump) victimes d'opérateurs financiers peu scrupuleux.
La réaction contre le minimum d'Etat dont est partisan Mulvaney (autrement dit aucune protection pour les gens ordinaires) commence au CFPB. Un mythe fondateur qui nuit de toute évidence à ceux qu'il prétend défendre retournera dans les marges de la politique qu'il n'aurait jamais dû quitter.
Traduit de l'anglais par Patrice Horovitz