Una coalición renqueante en Oriente Próximo
MADRID – El 2 de octubre se cumple un año del brutal asesinato del periodista saudí Jamal Khashoggi en Estambul. Según concluyó un informe de la ONU, Arabia Saudí es responsable de la ejecución y existen "pruebas creíbles" que apuntan a la implicación del príncipe heredero y líder de facto del país, Mohámed bin Salmán. No es de extrañar, pues, que la imagen internacional de Arabia Saudí se haya resentido durante este año. Pero tampoco es de extrañar que, una vez remitido el temporal, ciertas dinámicas hayan retornado a sus cauces habituales.
Entre los elementos que sí que se han visto alterados, los más significativos guardan relación con la guerra de Yemen, uno de los principales escenarios del conflicto regional entre Arabia Saudí e Irán. En 2019, el renovado Congreso estadounidense ha aprobado diversas resoluciones —con el soporte de congresistas de ambos partidos— orientadas a distanciar a Estados Unidos de la coalición liderada por Arabia Saudí en Yemen, cuyo impulsor fue el propio Bin Salmán. Pese a haber sido vetadas por Trump, estas resoluciones demuestran que la tolerancia de la clase política estadounidense con los desafueros del régimen saudí se ha reducido, especialmente tras el asesinato de Khashoggi.
Los Emiratos Árabes Unidos han tomado nota de los costes reputacionales que conlleva hoy por hoy una estrecha alianza con Arabia Saudí y, con el objetivo añadido de suavizar las tensiones con Irán, han procedido a retirar la mayoría de sus tropas en Yemen. Se ha dado incluso la circunstancia de que grupos separatistas apoyados por los emiratís han capturado la capital provisional del Gobierno de Abdrabbo Mansur Hadi, respaldado por los saudís. Aunque es muy improbable que estos movimientos terminen comportando un realineamiento estratégico radical de los Emiratos, es evidente que Arabia Saudí se encuentra más aislada y débil que antes.
Para mayor escarnio, Arabia Saudí ha sufrido un gravísimo ataque contra dos refinerías de la petrolera estatal Aramco. El ataque fue reivindicado por los hutís yemenís, aunque sus benefactores iranís fueron acusados directamente por destacados miembros de la Administración Trump. Aproximadamente la mitad de la producción petrolera saudí (el 5% a nivel global) se vio afectada, lo que provocó un marcado repunte de los precios del petróleo. Este cúmulo de contratiempos deberían llevar a Arabia Saudí a replantearse su papel en Yemen, que se ha saldado con un rotundo fracaso de trágicas consecuencias humanitarias.
Sin embargo, no todo han sido sinsabores para Arabia Saudí en los últimos 12 meses. Si bien los planes de sacar a bolsa una parte de Aramco han topado con numerosos obstáculos, el régimen saudí ha recibido señales inequívocas de que sigue contando con la confianza de los inversores. Mientras prepara el terreno para la tan esperada salida a bolsa, Bin Salmán ha instalado a hombres de su plena confianza al frente de Aramco y del Ministerio de Energía, que estará liderado por vez primera por un miembro de la familia real saudí (concretamente, por el hermanastro del príncipe heredero).
La calurosa relación entre Arabia Saudí y la Administración Trump también se mantiene intacta. Siendo cierto que la alianza entre estadounidenses y saudís data de hace 75 años, no todos los presidentes estadounidenses han tratado a Riad con la misma devoción. Barack Obama, por ejemplo, amparó la coalición pro-saudí en Yemen, pero apostó por un acuerdo nuclear con Irán al que Arabia Saudí se oponía. Trump, por su parte, no solo ha tratado de dinamitar este acuerdo, sino que ha renunciado por completo a contener los peores impulsos de Bin Salmán en materia de política exterior.
Subscribe now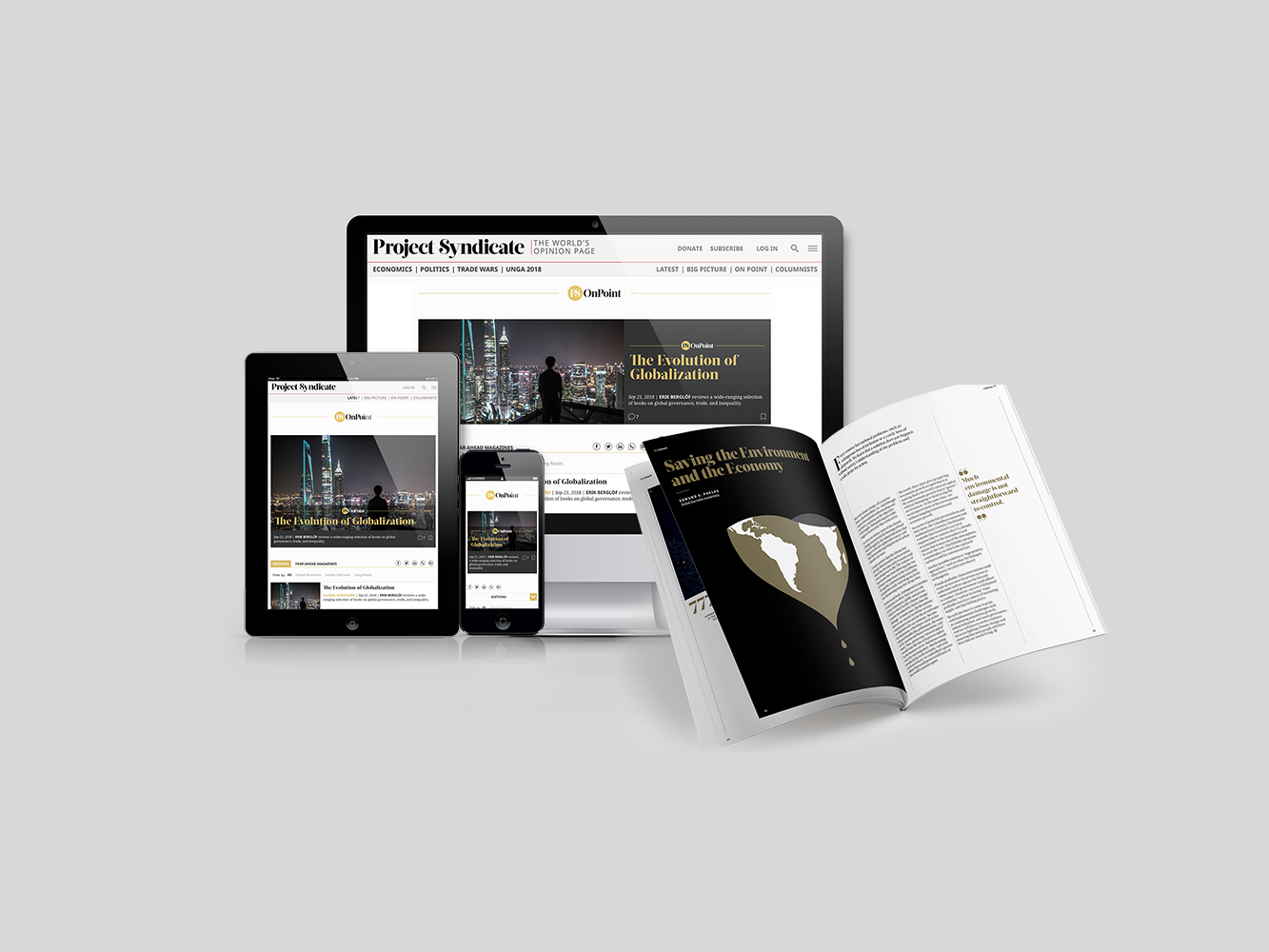 Subscribe now
Subscribe today and get unlimited access to OnPoint, the Big Picture, the PS archive of more than 14,000 commentaries, and our annual magazine, for less than $2 a week.
Junto con Bin Salmán, el líder regional que más ha exprimido hasta ahora la complicidad de Trump ha sido el primer ministro israelí, Benjamín Netanyahu. En vísperas de la reciente repetición electoral en Israel, Trump flirteó con la idea de ofrecer a Netanyahu un tratado de defensa mutua. Además, el primer ministro ha seguido aprovechando la aquiescencia de Trump para perfilar sus promesas de anexionarse partes de Cisjordania, incidiendo en su habitual desprecio por el derecho internacional. Pero Trump ha estado algo más comedido en esta ocasión, y las maniobras de última hora de Netanyahu no le han librado de un nuevo revés: su partido ha terminado obteniendo menos escaños que hace 5 meses y la gobernabilidad de Israel sigue estando en el aire.
Aunque podría pensarse que las declaraciones de Netanyahu constituían meras bravatas preelectorales dirigidas a desviar la atención de sus múltiples casos de corrupción, lo cierto es que el expansionismo y la belicosidad han sido rasgos inherentes a su política regional. Los choques entre Israel e Irán han sido constantes en los últimos tiempos, ya sea de forma directa o a través de grupos afines a Teherán. Especialmente volcánica es la situación en Líbano, donde Israel y Hizbulá han empezado a cruzar todas las líneas rojas, arriesgándose a un nuevo conflicto abierto que podría reverberar por toda la región.
Recordemos, asimismo, que Netanyahu ya amenazó hace unos años con arrastrar a Estados Unidos a una guerra contra Irán. Mientras que Obama se mantuvo firme e insistió en unos esfuerzos diplomáticos que cristalizaron en el acuerdo nuclear, Trump cometió el error de ceder inmediatamente la batuta a Netanyahu. El primer ministro israelí encontró a un aliado adicional en John Bolton, que inauguró su trayectoria como asesor de Seguridad Nacional precipitando la retirada estadounidense del acuerdo nuclear.
No obstante, Bolton acaba de abandonar la Administración Trump tras una serie de desencuentros con el presidente. La intención de este último, al fin y al cabo, es no verse envuelto en excesivas contiendas en el exterior antes de las elecciones presidenciales de 2020. De hecho, Trump ha contemplado sentarse a negociar con Irán y llegó a mostrarse receptivo al plan del presidente francés Emmanuel Macron, consistente en aliviar las magulladas finanzas iranís a cambio de que Teherán retorne a la senda más idónea: la de respetar todas sus obligaciones bajo el acuerdo nuclear.
Para que un acercamiento diplomático a Irán tuviese visos de éxito, Trump debería descartar las estériles tácticas personalistas que ha utilizado con Corea del Norte, además de poner fin a sus constantes contradicciones. Una de las más llamativas ha sido sancionar al diplomático en jefe de Irán, Javad Zarif. Según el propio Zarif, estos arrebatos son atribuibles a la influencia de lo que cataloga como el "equipo B": Bin Salmán, Benjamín Netanyahu, Bolton y el príncipe heredero de Abu Dhabi, Bin Zayed. Aunque el primero ha logrado resistir al caso Khashoggi, el segundo está tocado, el tercero hundido y el cuarto más de perfil. Ahora, la gran pregunta es si estas oscilaciones serán suficientes para abrir un capítulo algo más fructífero en Oriente Próximo.