Vytěsňování Číny z dolarového systému
LONDÝN – Nedávno ohlášená "prvofázová" dohoda mezi Spojenými státy a Čínou je prezentována jako důležitý krok k všeobecné dohodě, která ukončí obchodní válku zuřící už déle než rok. Pokud se však domníváte, že americký prezident Donald Trump je připravený opustit svou antagonistickou politiku vůči Číně, pak byste se měli znovu zamyslet. Ve skutečnosti se Trumpova administrativa už nyní chystá rozpoutat proti Číně další, úzce související válku, tentokrát o finanční toky.
V silně integrované světové ekonomice představují obchod a finance dvě strany téže mince. Přeshraniční obchodní transakce jsou závislé na dobře fungujícím mezinárodním platebním systému a robustní síti finančních institucí ochotných a schopných poskytovat úvěry. Tato finanční infrastruktura byla vybudována kolem amerického dolaru – nejlikvidnější a nejsnáze směnitelné mezinárodní měny.
Postavení dolaru coby hlavní globální rezervní měny už dlouho poskytuje Spojeným státům něco, co někdejší francouzský ministr financí Valéry Giscard d'Estaing označoval za "enormní výsadu": Amerika může se zanedbatelnými náklady tisknout peníze a používat je k nákupu zboží a služeb po celém světě. Po otevření globálních kapitálových trhů však USA zároveň získaly enormní páku na zbytek světa.
Dnes se zhruba 80% globálního obchodu fakturuje a vypořádává v dolarech a většina mezinárodních transakcí se nakonec zúčtovává přes americký finanční systém. Sítí SWIFT (Euro-American Society for Worldwide Interbank Financial Telecommunication) denně prochází přibližně 16 milionů platebních příkazů. Americké restrikce kapitálových toků tak mají dalekosáhlejší dopady než jakékoliv obchodní clo. K jejich zavedení přitom stačí pouze uplatnit zákon o mezinárodních ekonomických silách v případě krize (IEEPA) z roku 1977, který americkému prezidentovi umožňuje vyhlásit v reakci na neobvyklé či mimořádné hrozby národní krizi a zavést řadu ekonomických nástrojů.
IEEPA už posloužila jako právní základ pro mnoho amerických sankčních programů, přičemž prezidenti ho používají zejména k blokování transakcí a zmražování aktiv. Například v roce 1980 vydal prezident Ronald Reagan na základě IEEPA exekutivní výnos, jímž zablokoval veškeré platby do Panamy, kde se po převratu dostal k moci Manuel Noriega. (Prostředky určené pro Panamu byly odkloněny na podmíněný účet založený u newyorské Federální rezervní banky.)
Trump – který už prokázal, že se nezdráhá vyhlašovat "krizi", když se mu to hodí – se na IEEPA odvolal už mnohokrát, mimo jiné i kvůli ospravedlnění cel na dovoz z Mexika či kvůli uplatnění své pravomoci požadovat, aby americké firmy "okamžitě začaly hledat alternativu k Číně". V naději, že vystrnadí z úřadu venezuelského prezidenta Nicoláse Madura, zase využil IEEPA ke zmražení aktiv venezuelské státní ropné společnosti PDVSA.
Subscribe now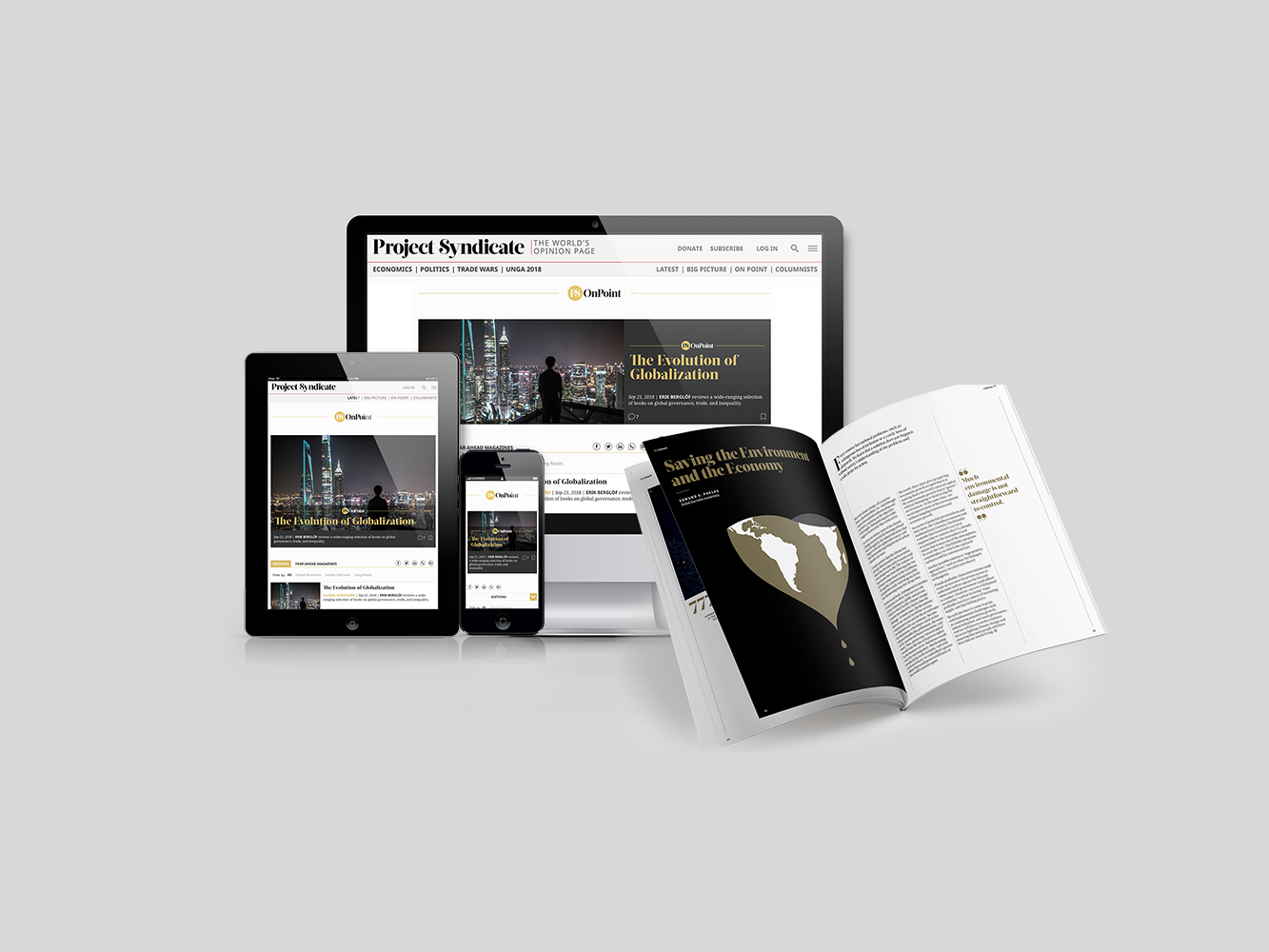 Subscribe now
Subscribe today and get unlimited access to OnPoint, the Big Picture, the PS archive of more than 14,000 commentaries, and our annual magazine, for less than $2 a week.
Trump také zakázal americkým investorům nakupovat dluh venezuelské vlády nebo obchodovat s akciemi jakékoliv fyzické či právnické osoby, v níž má tato vláda kontrolní podíl. A Juanu Guaidóovi, prozatímnímu prezidentovi podporovanému USA, naopak poskytl přístup k venezuelským vládním aktivům drženým Fedem od roku 2015, kdy je zmrazil jeho předchůdce Barack Obama.
Oproti všeobecnému přesvědčení Trump nezavedl více sankcí než jeho předchůdci. Vymyslel však obzvláště kreativní způsoby – často s využitím nepřiměřených finančních pák Ameriky na ostatní –, jak zajistit, aby opatření jeho administrativy napáchala maximální škody bez ohledu na to, jaký to bude mít dopad na třetí strany. Rovněž Rusko čelí nejen standardnímu zmražení aktiv a blokování transakcí, ale i omezení přístupu k americké bankovní soustavě a vyloučení z vládních zakázek.
Čína, která se už dnes potýká s klesajícím exportem, stagnujícími investicemi, slabou spotřebou a zpomalením růstu, je zjevně další na řadě. Trumpova administrativa údajně zvažuje omezení amerických portfoliových toků do Číny včetně zákazu investovat na čínských kapitálových trzích pro americké penzijní fondy, zrušení kotace čínských firem na amerických burzách a omezení jejich přístupu k akciovým indexům spravovaným americkými firmami. Jak by se taková politika zaváděla, stále není jasné; rozhodně by to nebylo nic snadného. Absence dobře definované strategie však Trumpa nikdy nemohla zastavit, zvláště v případech využívání ekonomických pák k prosazení geopolitických cílů.
Takový přístup může krátkodobě fungovat, ale nepochybně se obrátí proti USA. Pokud Trump opakovaně používá dolar jako zbraň, podkopává tím důvěru mezi držiteli aktiv krytých dolarem a verifikovaných USA. Kolik zahraničních firem bude ochotných nechat se kotovat na americké burze s vědomím, že jejich kotace může být svévolně zrušena? A kolik osob žijících mimo USA si ponechá aktiva v amerických bankách, když jakákoliv geopolitická rozmíška může vyústit v jejich zmražení?
S rostoucí nedůvěrou vůči USA bude sílit tíhnutí k mezinárodní měnové reformě, kterou už deset let prosazuje Čína. To by mohlo znamenat rozšíření mezinárodní role jiných měn, jako je euro, případně – pokud Čína dosáhne svého – jüan. Zároveň by to mohlo vést k vytvoření alternativní měnové soustavy zaměřené na potřeby rozvojových zemí, zejména vývozců ropy a komodit.
Posilováním provázanosti ekonomických zájmů s národní bezpečností podněcuje Trump odloučení dvou největších světových ekonomik a vznik bipolárního světového řádu vedeného soupeřícími hegemony. Tím se nejen rozdroluje obchod a finanční systém, který několik desetiletí představoval základ globální ekonomiky, ale zároveň se vytváří podhoubí pro zničující konflikt.
Z angličtiny přeložil Jiří Kobělka