Os Juízes da Suprema Corte protestam demais
CHICAGO – Esta semana, a Suprema Corte dos EUA inicia seu mandato de 2021 em meio a um burburinho de especulação de que perdeu a confiança do público. Uma pesquisa recente do Gallup descobriu que apenas 40% do público aprova a maneira como o Tribunal trata seu trabalho –  o nível mais baixo desde o início da pesquisa em 2000 (quando o Tribunal tinha 62% de apoio).
Alguns dos juízes estão preocupados. Stephen Breyer, Clarence Thomas, Samuel Alito, e Amy Coney Barrett recentemente todos têm feito declarações públicas insistindo que o Tribunal não é tem partido político – ou como Barrett indelicadamente colocou: "O Tribunal não é composto por idealistas partidários".
Mas as pesquisas públicas deveriam ser feitas com cautela. A reputação do Tribunal sempre oscila. Sua aprovação caiu para perto do nível de 40% no passado, antes de se recuperar, e sua reputação atual é muito melhor do que a da Presidência, do Congresso e da maioria das outras instituições federais.
Além disso, as decisões do Tribunal não se afastam tanto da opinião pública como se poderia suspeitar da maioria da cobertura da mídia. Um recente  estudo do Projeto de Opinião Pública da Suprema Corte da Universidade de Harvard concluiu que a maioria dos entrevistados teria decidido 15 dos 22 casos publicamente relevantes nos dois últimos mandatos da mesma forma que o Tribunal fez.
Então o que está acontecendo? Parte da resposta é que as manobras políticas em torno das nomeações judiciais vieram a público. Os democratas continuam indignados com os esforços bem-sucedidos dos republicanos para bloquear o indicado do presidente Barack Obama para a Suprema Corte, Merrick Garland, em 2016, e as subsequentes confirmações de três juízes de direita nomeados pelo presidente Donald Trump.
As nomeações para a Suprema Corte tornaram-se eventos partidários e ideologicamente carregados – muito mais do que no passado. É por isso que, desde que o indicado do presidente Ronald Reagan, Robert Bork, cometeu o erro de defender abertamente seus pontos de vista em 1987, os indicados se limitaram a lisonjas e banalidades, tornando a confirmação do Senado – o  único elemento democrático das nomeações judiciais – uma formalidade sem sentido.
Subscribe to Project Syndicate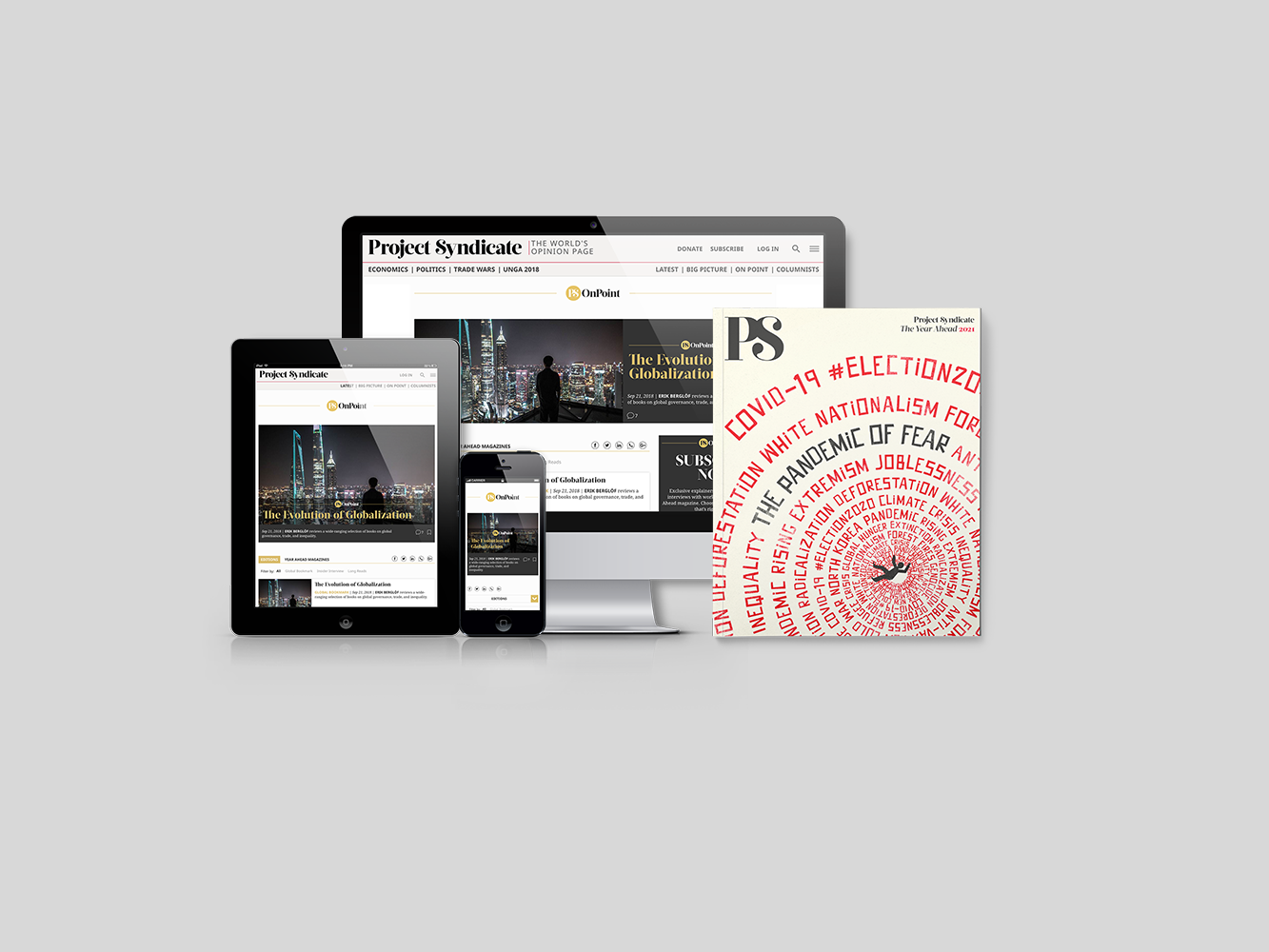 Subscribe to Project Syndicate
Enjoy unlimited access to the ideas and opinions of the world's leading thinkers, including weekly long reads, book reviews, topical collections, and interviews; The Year Ahead annual print magazine; the complete PS archive; and more – for less than $9 a month.
Mas outra parte da resposta recebeu menos atenção. O Tribunal mantém uma posição cada vez mais anômala como instituição de elite em uma era populista. A Suprema Corte é a extensão menos democrática do governo federal, projetada desde o início para impedir que os legislativos apaziguem as maiorias que buscam minar os direitos da minoria (particularmente o direito à propriedade, incluindo escravos). Consequentemente, os juízes têm mandato vitalício (ao contrário de quase todos os juízes estaduais nos Estados Unidos, que são eleitos ou nomeados para mandatos fixos), o que geralmente significa 30 anos ou mais no tribunal.
Atualmente, oito dos nove juízes titulares se formaram em direito em Harvard ou Yale. Todos são legítimos membros da classe profissional. A maioria é rica. Eles usam suas togas como sacerdotes, deliberam em um edifício projetado a partir de um templo grego e emitem suas opiniões em linguagem técnica acessível apenas a advogados (e que mais frequentemente esconde do que revela as razões de suas decisões). Eles estão –  para todos os efeitos práticos –  imunes à destituição (nenhum juiz da Suprema Corte jamais foi destituído) e até mesmo de supervisão séria, porque o Tribunal é um órgão autorregulador.
Existem, é claro, razões para essas regras e procedimentos. Mas em um país que duvida cada vez mais do valor da experiência, das credenciais e da autoridade, o Tribunal é um alvo vulnerável, assim como a Agência de Proteção Ambiental, o Federal Reserve Board e a Food and Drug Administration. E a Corte está em desvantagem mesmo em relação a essas pinhatas. Essas instituições podem se defender apontando seu impacto na qualidade do ar, na política monetária e na segurança dos medicamentos, respectivamente, enquanto os juízes podem fazer pouco mais do que insistir que suas interpretações da lei estejam corretas. Esta não é uma defesa particularmente confiável: até hoje, estudiosos do direito ainda estão debatendo se Marbury v. Madison, a decisão histórica de 1803 que estabeleceu o princípio da revisão judicial da legislação foi corretamente decidida.
O Tribunal é, portanto, um alvo natural para os populistas e para os candidatos convencionais que atendem aos impulsos populistas. Trump, por exemplo, rotineiramente atacava juízes federais que decidiam contra sua vontade e tinha como alvo os juízes liberais da Suprema Corte como Sonia Sotomayor e Ruth Bader Ginsburg por criticá-lo e às suas políticas. Durante a campanha presidencial de 2020, Joe Biden recusou-se abertamente a rejeitar pedidos da esquerda para lotar o Tribunal (pressionando o Congresso a expandir seu tamanho) e, desde então, nomeou uma comissão para avaliar a reforma judicial. Embora o empacotamento dos tribunais seja enquadrado pelos da esquerda como uma resposta necessária à manipulação republicana do processo de nomeações, também acontece de ser uma tática favorita dos líderes autoritários que veem os tribunais independentes como uma ameaça ao próprio poder.
Os juízes parecem perceber que a ameaça à Corte não é tanto partidária quanto populista. Sua usual reação às acusações de politização é que o Tribunal tende a se dividir em questões politicamente sensíveis, como aborto e raça, porque esses casos são difíceis. Os juízes dizem que aplicam "filosofias jurídicas" em vez de preferências ideológicas quando decidem esses casos difíceis, o que implica que eles são conscienciosos ao invés de politicamente motivados.
Mas só dizer isso não vai convencer ninguém. Se as filosofias judiciais fizerem com que os juízes nomeados pelos republicanos e pelos democratas se dividam de maneiras previsíveis em casos politicamente delicados (como de fato fazem ), é certo que as autoridades partidárias eleitas tanto republicanas como democratas irão inevitavelmente apoiar ou se opor aos nomeados com base na afiliação política do presidente que os nomeia. Uma vez que essa norma foi estabelecida, torna-se difícil ver como as "filosofias judiciais" são tudo menos partidárias. Na verdade, comentaristas e até mesmo alguns dos juízes argumentaram que as filosofias judiciais prevalecentes ("originalismo", à direita, e o que às vezes é chamado de "representação-reforço", à esquerda) são simplesmente instrumentos para promover objetivos ideológicos.
O problema para os juízes de agora é que, mesmo que sejam pessoalmente conscienciosos em seguir suas filosofias jurídicas  para onde quer que as conduzam, eles foram nomeados e confirmados por indivíduos partidários com base em previsões razoavelmente precisas de suas decisões. E então, talvez, não devêssemos nos surpreender que Alito, canalizando o populismo, culpe a mídia pelos ataques à Corte, ou que Barrett fale sobre como ela se comporta na fila do supermercado e participa de programas comunitários de carona, assim como os outros meros mortais.
As defesas populistas contra ataques populistas podem parecer muito boas. Mas em um mundo onde os juízes da Suprema Corte supostamente são pessoas normais que vão ao supermercado, as pessoas podem começar a se perguntar por que presidentes de ambos os partidos indicam apenas ex alunos das Universidades mais famosas e seus ex-professores.
Tradução de Anna Maria Dalle Luche, Brazil