El asesinato de Suleimani y la incoherencia estratégica de Estados Unidos
NUEVA YORK – Estados Unidos surgió de la Guerra Fría hace unas tres décadas con un grado históricamente sin precedentes de poder absoluto y relativo. Lo que resulta desconcertante, y lo que sin duda dejará perplejos a los futuros historiadores, es por qué una serie de presidentes norteamericanos decidió dedicar una cuota tan importante de este poder a Oriente Medio y, por cierto, malgastar tanto poderío de Estados Unidos en la región.
Este patrón se puede rastrear hasta la guerra de elección de George W. Bush contra Irak en 2003. Estados Unidos no necesitaba entrar en guerra allí en ese momento; existían otras opciones para contener a Saddam Hussein que, en gran medida, ya estaban en curso. Pero luego de los atentados terroristas del 11 de septiembre de 2001, Bush decidió que debía actuar, ya sea para impedir el desarrollo y uso de armas de destrucción masiva por parte de Saddam, indicar que Estados Unidos no era un gigante impotente, desatar una transformación democrática a nivel regional o alguna combinación de estas opciones.
Su sucesor, Barack Obama, inició su mandato decidido a reducir la participación estadounidense en la región. Obama retiró las tropas norteamericanas de Irak y, si bien al principio aumentó la cantidad de tropas estadounidenses en Afganistán, fijó un cronograma para su retiro. La gran idea estratégica de su administración era "reequilibrar": la política exterior de Estados Unidos debía disminuir el énfasis en Oriente Medio y centrarse más en Asia, el teatro principal en el que se decidiría la trayectoria del mundo en el nuevo siglo.
Sin embargo, Obama tuvo problemas para llevar esta estrategia a buen puerto. Nunca retiró del todo las fuerzas estadounidenses de Afganistán, volvió a introducirlas en Irak y llevó a cabo una campaña militar mal concebida contra el líder de Libia que resultó en un estado fallido. Obama también hizo público su respaldo por un cambio de régimen en Siria, aunque en ese caso se impuso su reticencia a involucrar aún más a Estados Unidos en Oriente Medio.
Cuando Donald Trump sucedió a Obama hace casi tres años, estaba decidido a no repetir los errores percibidos de su antecesor. "Estados Unidos primero" marcó un énfasis renovado en las prioridades domésticas; las sanciones y los aranceles económicos, en lugar de la fuerza militar, se convirtieron en la herramienta de seguridad nacional preferida. El auge de la producción de petróleo y gas natural nacional había hecho que Estados Unidos fuera autosuficiente en términos de energía, reduciendo así la importancia directa de Oriente Medio.
En la medida que la política exterior siguiera siendo una prioridad de Estados Unidos, era necesario manejar una renovada rivalidad entre grandes potencias, sobre todo los desafíos planteados por China en Asia y Rusia en Europa. De hecho, China y Rusia fueron blanco de críticas en la Estrategia de Seguridad Nacional de 2017 por querer "forjar un mundo antiético para los valores e intereses de Estados Unidos".
Subscribe now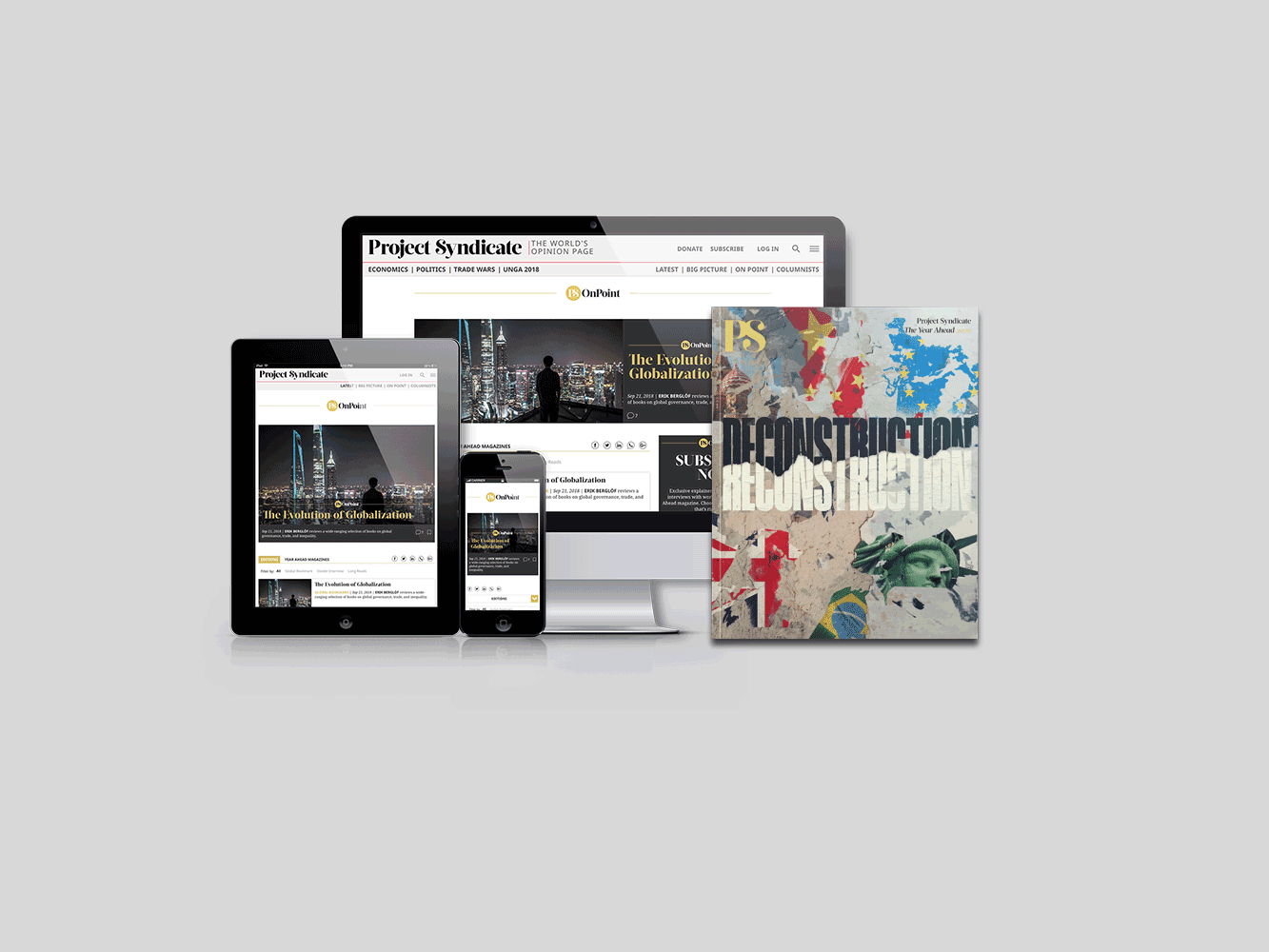 Subscribe now
Subscribe today and get unlimited access to OnPoint, the Big Picture, the PS archive of more than 14,000 commentaries, and our annual magazine, for less than $2 a week.
En Oriente Medio, Trump se esforzó por reducir el impacto y compromiso de Estados Unidos. Miró para otro lado cuando Irán atacó buques petroleros, drones estadounidenses y refinerías de petróleo sauditas, y les dio la espalda a los kurdos en Siria, aunque habían sido socios de Estados Unidos en la derrota de EI allí. "Dejemos que otros peleen por estas arenas manchadas de sangre" fue lo que Trump dijo en octubre pasado. La principal excepción a esta renuencia a la acción militar fue el ataque de Estados Unidos a fines de diciembre de 2019 a sitios asociados con Kataib Hezbollah, una milicia respaldada por Irán acusada de lanzar un ataque días antes en el que murió un contratista norteamericano y otros miembros del servicio resultaron heridos.
En este contexto es que Trump ordenó el asesinato dirigido del general Qassem Suleimani que, según la mayoría de los informes, era el segundo hombre más poderoso en Irán. Todavía se desconoce a ciencia cierta cuál fue su motivación para hacerlo. La administración dice que tenía inteligencia de que Suleimani estaba planeando nuevos ataques a diplomáticos y soldados estadounidenses. Pero la decisión de actuar también podría haber estado motivada por imágenes de la embajada de Estados Unidos en Bagdad siendo atacada por milicias respaldadas por Irán –imágenes que recordaban el sitio y la posterior toma de rehenes en la embajada de Estados Unidos en Teherán en noviembre de 1979 o el atentado de 2012 al consulado norteamericano en Benghazi que los republicanos utilizaron para criticar a la entonces secretaria de Estado Hillary Clinton-. Otro factor que incidió puede haber sido un tuit atribuido al líder supremo de Irán, el ayatollah Khamenei, que se burló de Trump diciendo "No puedes hacer nada".
Dada la envergadura de Suleimani, es poco probable que Irán ceda. Tiene muchas opciones a su disposición, incluido un amplio rango de blancos militares, económicos y diplomáticos en muchos países en la región. Puede operar de manera directa o a través de intermediarios; puede usar fuerza armada o ataques cibernéticos. Estados Unidos bien podría encontrarse sin ninguna otra alternativa que dedicar más recursos militares a Oriente Medio y usarlos en respuesta a lo que haga Irán, un camino que podría conducir a más provocaciones iraníes. Y ese giro ocurriría en un momento de creciente preocupación por los programas nucleares y de misiles de Corea del Norte, las amenazas militares rusas a Europa, el debilitamiento de los acuerdos de control de armamentos para frenar la competencia nuclear entre Estados Unidos y Rusia y la llegada de una nueva era de competencia tecnológica, económica, militar y diplomática con China.
La premisa de mi comentario en diciembre era que Estados Unidos se estaba distanciando cada vez más de Oriente Medio, debido a una frustración nacional con lo que las guerras han provocado allí, a una menor dependencia energética de la región y a un deseo de centrar sus recursos en otras partes del mundo y en el país. Puede ser que estuviera equivocado –o que el equivocado haya sido Trump, al embarcarse en un curso de acción sin antes pensar en las consecuencias estratégicas.