Ujawnianie Informacji o Wpływie na Klimat Ma Sens
WASHINGTON, DC – Większość dni spędzam na popieraniu działań, które można by uznać za radykalne. Dziś jednak opowiadam się za zwykłym zdrowym rozsądkiem. W marcu amerykańska Komisja Papierów Wartościowych i Giełd (SEC) zaproponowała nową zasadę, która wymagałaby od spółek notowanych na giełdzie ujawniania ryzyka związanego z klimatem i emisją gazów cieplarnianych (GHG). Teraz - po zakończeniu okresu konsultacji publicznych - SEC powinna przyjąć nowe zasady ujawniania informacji w całości.
W proponowanym brzmieniu przepis ten wymagałby od spółek ujawniania danych dotyczących emisji gazów cieplarnianych w odniesieniu do ich własnej działalności, jak również do towarów, które kupują i sprzedają. Dotyczyłoby to wszystkich spółek notowanych w obrocie publicznym w Stanach Zjednoczonych, a więc wszystkich transakcji o wartości 82 bilionów dolarów, które SEC nadzoruje każdego roku.
Zasada ta może wydawać się daleko idąca, ale tak naprawdę chodzi tylko o informacje. Przedsiębiorstwa powinny być zobowiązane do informowania inwestorów o tym, jak zmiany klimatyczne mogą wpłynąć na ich zyski. Informacja jest podstawą działania organów nadzoru finansowego, dyrektorów generalnych, inwestorów i rynków. Każda transakcja jest związana z podejmowaniem przez inwestora decyzji w oparciu o najlepsze dostępne informacje. Nie ma nic radykalnego w tym, że chcemy więcej.
Działanie SEC pojawia się w odpowiednim momencie. Przedsiębiorstwa poniosły znaczną część kosztów związanych z pogodą i klimatem, które w 2021 roku wyniosły w USA 145 miliardów dolarów. Ryzyko związane z klimatem już teraz jest znaczne i można się spodziewać, że będzie rosło. Dlatego właśnie dwustronna komisja, w której skład wchodzili przedstawiciele biznesu (w tym Światowy Instytut Zasobów), zaleciła nowe zasady ujawniania informacji w raporcie dla Commodity Futures Trading Commission z 2020 r.
To, w jaki sposób zmiany klimatyczne wpływają na działalność gospodarczą, jest dokładnie tym rodzajem informacji, których dyrektorzy generalni potrzebują, aby zarządzać ryzykiem i wykorzystywać nowe możliwości. Inwestorzy i rządy na całym świecie coraz bardziej naciskają na zwiększenie przejrzystości informacji. Wspierana przez grupę G20 grupa zadaniowa ds. ujawniania informacji finansowych związanych z klimatem (TCFD) wydała swoje zalecenia w 2017 r. i od tego czasu zyskała poparcie ponad 3000 firm i 92 krajów na świecie.
Ponadto, Międzynarodowa Rada Standardów Zrównoważonego Rozwoju (International Sustainability Standards Board) spodziewa się, że do końca roku wyda nowe zasady dotyczące klimatu. Chiny testują politykę obowiązkowego ujawniania informacji. Wielka Brytania w ciągu najbliższych trzech lat stopniowo wprowadzi zasady obowiązkowego ujawniania informacji w stylu TCFD. Unia Europejska opracowuje taksonomię zrównoważonego finansowania, która wykracza poza ujawnianie informacji o ryzyku klimatycznym, kategoryzując działalność gospodarczą według jasnych kryteriów zrównoważonego rozwoju. Wszystkie te inicjatywy będą wymagały od przedsiębiorstw raportowania emisji gazów cieplarnianych.
Subscribe to Project Syndicate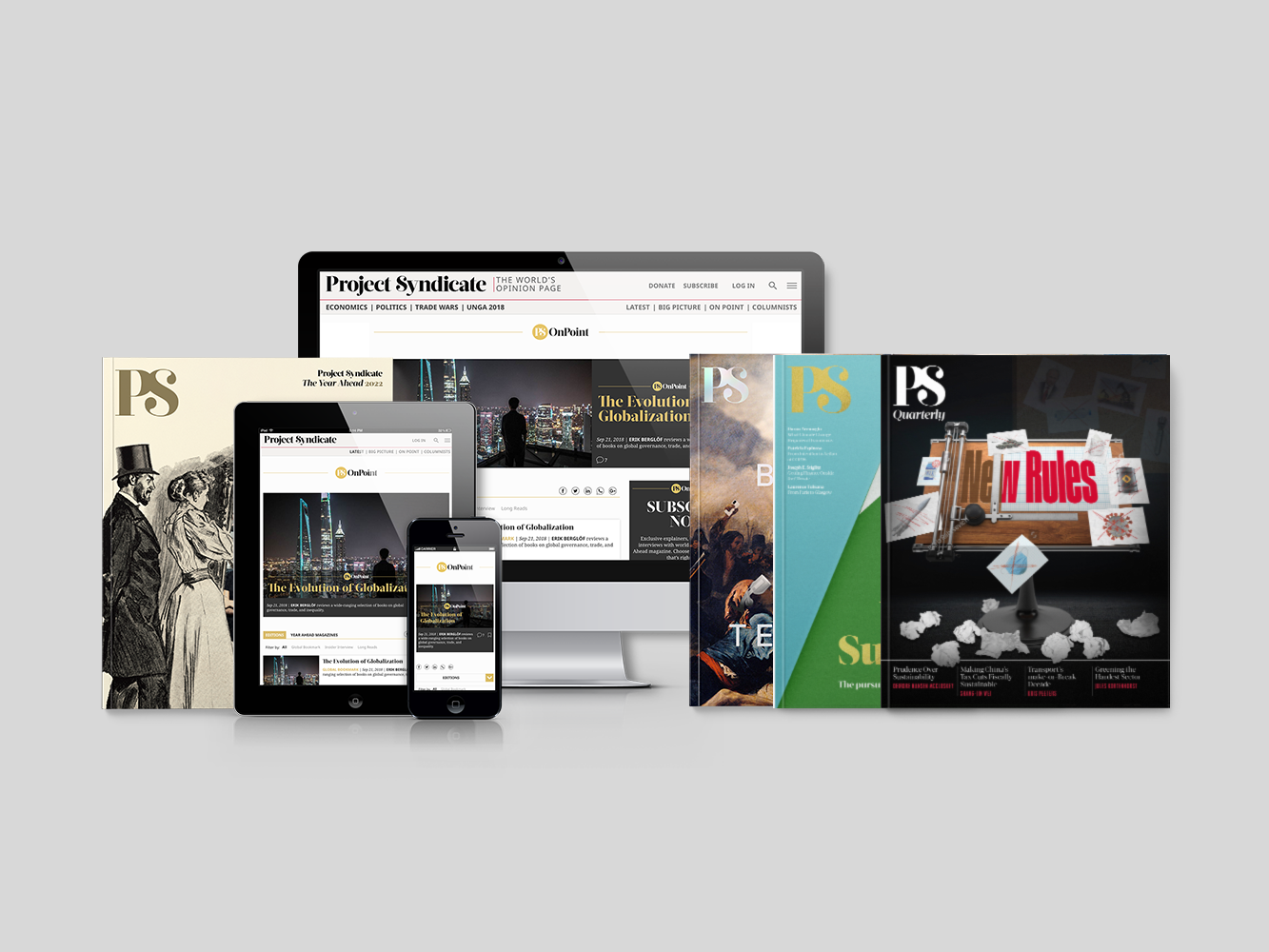 Subscribe to Project Syndicate
Enjoy unlimited access to the ideas and opinions of the world's leading thinkers, including long reads, book reviews, topical collections, short-form analysis and predictions, and exclusive interviews; every new issue of the PS Quarterly magazine (print and digital); the complete PS archive; and more. Subscribe now to PS Premium.
Dla wielu liderów biznesu nie ma w tym nic nowego. Wiodące firmy - jak Apple, Best Buy, Coca-Cola, Cargill, Ford, Gap, Hilton i Starbucks - już ujawniają zagrożenia związane z klimatem, w tym te dotyczące ich łańcuchów dostaw. Nie są to bynajmniej firmy z marginesu, lecz przedstawiciele głównego nurtu amerykańskiego. Nawet giganci naftowi i gazowi: Shell, TotalEnergies i Equinor od dawna informują o emisjach w swoich łańcuchach dostaw.
Świadomi dyrektorzy generalni już teraz wykorzystują informacje o ryzyku związanym z klimatem do identyfikowania i wykorzystywania nowych możliwości biznesowych. Jak powiedział prezes i dyrektor generalny General Electric Lawrence Culp w 2020 roku: "Jesteśmy szczególnie świadomi wyzwań inżynieryjnych, które należy rozwiązać, aby ambicja zerowej emisji netto stała się rzeczywistością... Wierzymy jednak, że wyzwania te są również kluczowymi możliwościami strategicznymi dla GE." Dyrektorzy generalni i inwestorzy coraz lepiej rozumieją, że gospodarka XXI wieku będzie musiała być ekologiczna, wydajna i odporna. W 2021 roku przepływ kapitału na inwestycje związane ze zrównoważonym rozwojem osiągnął rekordowy poziom 649 miliardów dolarów.
Jednak dostępność i jakość danych pozostaje bardzo nierówna. Przedsiębiorstwa stosują bardzo różne podejścia do ujawniania informacji o ryzyku klimatycznym, licząc swoje emisje na różne sposoby. Niektóre nie informują o emisjach "zakresu 3" związanych z użytkowaniem ich produktów (problem ten zostałby rozwiązany dzięki przepisom SEC). A niektóre są całkowicie nieprzejrzyste i w ogóle nie raportują swoich emisji ani nimi nie zarządzają. W rezultacie wiele firm - i ich inwestorów - nie jest świadomych zagrożeń i możliwości klimatycznych, przed jakimi stoją. Zamiast jasności mamy dezorientację.
Gdyby spółki były zobowiązane do przestrzegania jednolitego zestawu informacji, inwestorzy byliby w stanie o wiele lepiej rozróżniać, gdzie powinny płynąć pieniądze. Gdy inwestorzy będą mogli zapoznać się z informacjami ujawnionymi przez wszystkie spółki, będą mogli podejmować lepsze decyzje dla swoich klientów, a firmy będą miały równe szanse, co umożliwi im zdrową konkurencję.
Globalna zmiana w kierunku obowiązkowego ujawniania informacji jest już w toku. Podejmując działania już teraz, SEC może zapewnić rynkom znacznie mocniejsze podstawy, a USA może pozostać światowym twórcą zasad, zamiast stawać się ich twórcą. Wszystkie podmioty finansowe - przedsiębiorstwa, inwestorzy, rządy i obywatele posiadający 401K - muszą stawić czoła zagrożeniom związanym ze zmianami klimatycznymi, z których część już się zmaterializowała. Wymaganie od firm ujawniania tych zagrożeń nie jest radykalnym podejściem - jest to rozważne podejście.
Z angielskiego przetłumaczyła Marz McNamer