O canto de sereia da austeridade
BERKELEY – Há dez anos e dez meses, o presidente dos EUA, Barack Obama, anunciou no seu discurso sobre o Estado da União de 2010 que tinha chegado o momento da austeridade. "Por todo o país, as famílias estão a apertar o cinto e a tomar decisões difíceis", explicou. "O governo federal deveria fazer o mesmo". Demonstrando a sua intenção de congelar os gastos governamentais durante três anos, Obama alegava que, "tal como qualquer família com problemas de dinheiro, elaboraremos um orçamento para investirmos no que precisarmos e sacrificarmos no que não precisarmos". Era tão grande a necessidade constatada de austeridade que ele prometeu mesmo "fazer cumprir esta disciplina mediante veto", caso os congressistas Democratas pensassem de forma diferente.
Imediatamente a seguir a estas observações, que pareciam contradizer o bom senso económico, alguns membros da administração Obama tentaram convencer-me de que o presidente estava apenas a representar um Teatro Kabuki de Trivialidades (NdT: no original, "Dingbat Kabuki Theater"; a expressão "Dingbat Kabuki" foi cunhada pelo autor). O que isto implicava era que a administração continuaria evidentemente a utilizar a política fiscal para reduzir o desemprego, através de reduções fiscais e da despesa em rubricas que ficaram isentas do congelamento: "segurança nacional, Medicare, Medicaid e Segurança Social".
Mas o teatro político pode ter um efeito poderoso sobre os debates políticos, por determinar quais os argumentos que granjeiam ou não granjeiam um consentimento amplo na esfera pública. Depois da crise financeira de 2008, eu e outros defendemos que, num ambiente de desemprego ainda elevado e de taxas de juro extremamente baixas, o custo de um endividamento e de uma despesa governamentais continuados seriam triviais, se comparados com os benefícios. Mas a retórica de Obama concedeu à austeridade o lustro bipartidário de que precisava para prevalecer.
Não importava que a taxa de emprego da faixa etária mais activa nos EUA estivesse nuns deploráveis 75,1%, depois de cair dos 80% no início de 2007 (e de quase 82% em meados da década de 2000). Devido à adopção da austeridade, a taxa de emprego ainda estava nos 75,6% quando Obama proferiu o seu Segundo Discurso Inaugural, em Janeiro de 2013. Quase três anos depois, permanecia nos 77,4%, recuperando menos de metade das perdas desde 2007, e apenas um terço das perdas desde 2000. Não obstante, a então Presidente da Reserva Federal, Janet Yellen, anunciou em Dezembro de 2015 que a economia iria brevemente "aquecer demasiado" a menos que se subissem as taxas de juro.
Consequentemente, a Fed começou a aumentar a sua taxa de referência pela primeira vez numa década. A taxa de emprego da faixa etária mais activa nos EUA não voltou ao seu nível de 2007 a não ser em Agosto de 2019, e mesmo nessa altura o rendimento nacional dos EUA estava ainda 8,3% abaixo da sua tendência de crescimento de 2000/07, o que significava que nada tinha sido recuperado do rendimento e produção reais perdidos desde o discurso de Obama em Janeiro de 2010.
Em 2012, Lawrence H. Summers, o director do Conselho Económico Nacional de Obama até Janeiro de 2011, e eu, avisámos que sem uma renovação de um estímulo fiscal agressivo, o emprego da faixa etária mais activa, a produtividade e os rendimentos reais nunca recuperariam as suas tendências anteriores a 2007. Tínhamos razão sobre os dois últimos, apesar de a taxa de emprego nas idades mais activas ter acabado por recuperar só 12 anos depois (um período três vezes maior do que em anteriores ciclos económicos pós-II Guerra Mundial).
Subscribe to Project Syndicate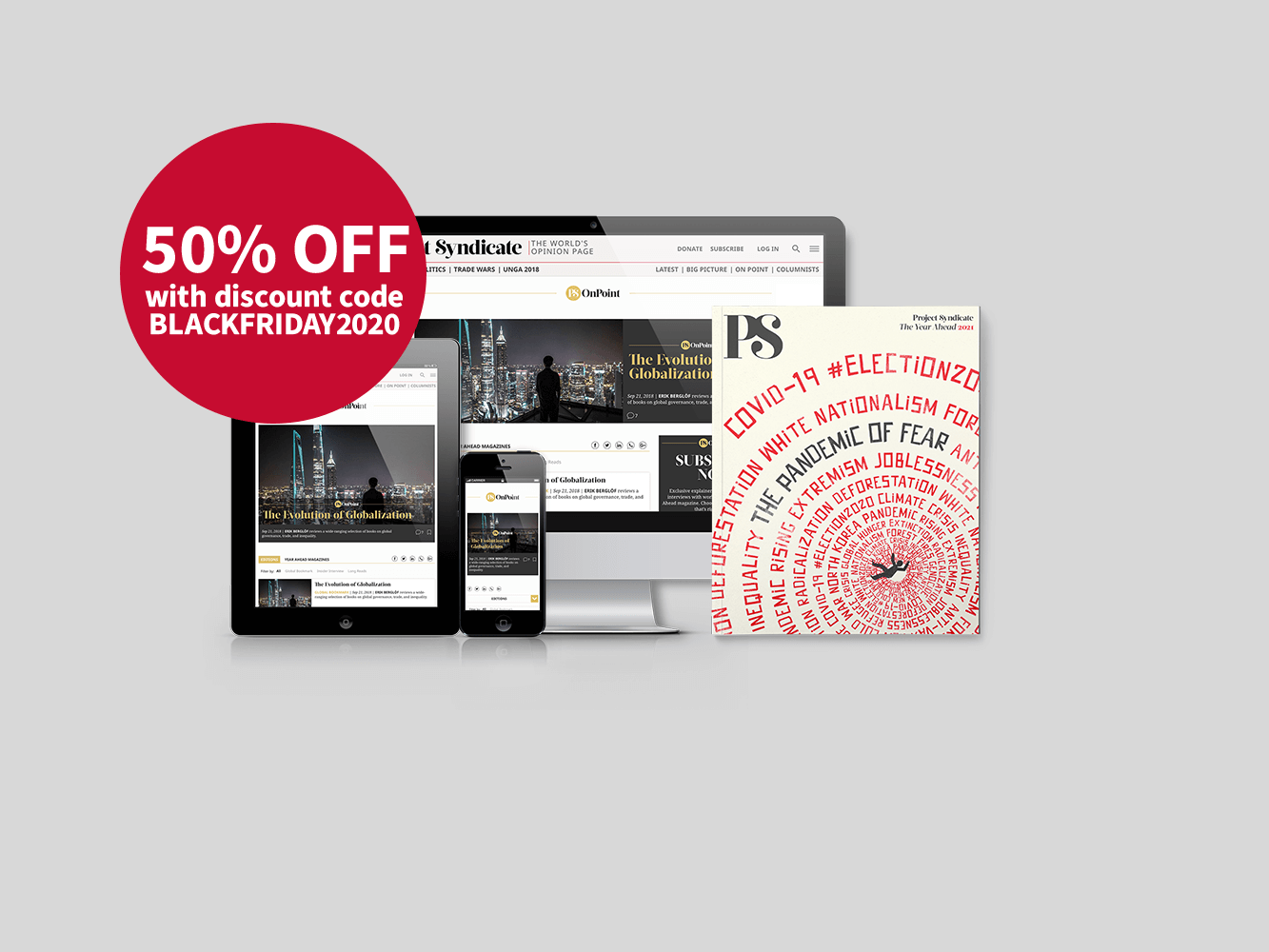 Subscribe to Project Syndicate
Enjoy unlimited access to the ideas and opinions of the world's leading thinkers, including weekly long reads, book reviews, and interviews; The Year Ahead annual print magazine; the complete PS archive; and more – All for less than $9 a month.
Summers e eu considerámos o assunto como uma questão de aritmética elementar. As taxas a que os aforradores de todo o mundo estavam a emprestar ao governo dos EUA, notámos, implicavam uma disponibilidade de pagar ao governo para proteger o seu património. Não só não havia custos associados ao endividamento governamental: também não havia necessidade de desviar recursos para o serviço da dívida.
Nestas condições, o endividamento para financiar um estímulo adicional teria sido globalmente benéfico. Embora ainda possa ocorrer um momento em que os aforradores percam a sua apetência pela detenção de dívida pública dos EUA, e em que as políticas para redução da dívida sejam adequadas, é certo que esse momento não ocorreu em 2012.
Escusado será dizer que os nossos argumentos tiveram pouco ou nenhum impacto. Mas lembro esta história hoje antiga por ser cada vez mais aparente que estamos prestes a repeti-la.
Devido à pandemia da COVID-19, o emprego da faixa etária mais activa nos EUA voltou aos 76%, apenas um pouco acima do que era em 2010. Recordemos que, em alturas normais (antes de 2007/08), um quinto dos americanos em idade mais activa não tinha nem procurava emprego; mas uns 5% da população foram agora acrescentados a esta coorte. São milhões de pessoas que poderiam estar a realizar eventuais tarefas remuneradas e úteis que estão actualmente a ser deixadas por fazer.
A coberto de uma política nacional sensata, o governo federal gastaria o dinheiro que fosse preciso para gerar a procura necessária de modo a que fosse vantajoso para os empregadores voltarem a contratar este vigésimo da população em idade activa. As preocupações sobre se temos dinheiro para isso seriam afastadas até ao dia em que os aforradores mundiais deixem de considerar a dívida pública dos EUA como um activo especial e singularmente valioso. Esse dia pode nunca chegar.
Como observou de forma notável John Maynard Keynes durante a II Guerra Mundial, "Conseguimos pagar o que conseguimos fazer". Hoje, o caso é ainda mais óbvio. Nem sequer precisamos de descobrir como financiar a resposta à crise actual: esse lado da equação resolveu-se sozinho.