De gevaarlijke verlokkingen van het bezuinigingsbeleid
BERKELEY – Tien jaar en tien maanden geleden kondigde de Amerikaanse president Barack Obama in zijn State of the Union-toespraak van 2010 aan dat het tijd was voor bezuinigingen. ʻGezinnen in het hele land trekken de broekriem aan en nemen moeilijke beslissingen,' zei hij. ʻDe federale regering zou hetzelfde moeten doen.' Als teken van zijn bereidheid om de overheidsuitgaven voor drie jaar te bevriezen, betoogde Obama dat we, ʻnet als ieder gezin dat krap zit, binnen de begroting zullen moeten blijven, door te investeren in wat we nodig hebben en op te offeren wat we niet nodig hebben.' De vermeende noodzaak van bezuinigingen was zo groot, dat hij zelfs bezwoer ʻdiscipline af te zullen dwingen door middel van een veto,' voor het geval de Democraten in het Congres iets anders in gedachten hadden.
Onmiddellijk na deze opmerkingen, die in strijd leken met het economisch gezond verstand, probeerden sommigen in de regering-Obama mij ervan te overtuigen dat de president slechts politiek theater had bedreven. De implicatie was dat de regering uiteraard het begrotingsbeleid zou blijven gebruiken om de werkloosheid omlaag te brengen, door middel van belastingverlagingen en uitgaven aan posten die waren vrijgesteld van de bevriezing: ʻnationale veiligheid, Medicare, Medicaid, en sociale voorzieningen.'
Maar politiek theater kan een krachtig effect hebben op de beleidsdebatten, door te bepalen welke argumenten wel of niet op brede instemming in het publieke domein zullen kunnen rekenen. Na de financiële crisis van 2008 hadden ik en anderen betoogd dat in een klimaat met een nog steeds veel te hoge werkloosheid en extreem lage rentetarieven, de kosten van aanhoudende overheidsleningen en -uitgaven triviaal zouden zijn in vergelijking met de voordelen. Maar Obama's retoriek verleende de bezuinigingen de glans die zij nodig hadden om de overhand te krijgen.
Het maakte niet uit dat het werkgelegenheidscijfer in de VS nog steeds op een trieste 75,1 procent stond, na te zijn gedaald van 80 procent begin 2007 (en van bijna 82 procent medio 2000). Door toedoen van de bezuinigingen bedroeg de arbeidsparticipatie nog steeds slechts 75,6 procent toen Obama in januari 2013 zijn tweede inaugurele rede hield. Bijna drie jaar later bleef de werkgelegenheidsgraad op 77,4 procent steken, zodat nog niet de helft van het verlies sinds 2007 was goedgemaakt, en slechts een derde van het verlies sinds 2000. Desalniettemin zei de toenmalige voorzitter van de Federal Reserve, Janet Yellen, in december 2015 dat de economie binnenkort ʻoververhit' zou raken als de rentetarieven niet werden verhoogd.
Destijds zou de Fed voor het eerst in tien jaar haar benchmarkrente weer verhogen. Het Amerikaanse werkgelegenheidscijfer keerde pas in augustus 2019 terug naar het niveau van 2007, en zelfs tóen was het Amerikaanse nationale inkomen nog steeds 8,3 procent lager dan op grond van de groeitendens van 2000-07 verwacht had mogen worden, hetgeen betekent dat geen van de verloren reële inkomsten en productie sinds de toespraak van Obama in januari 2010 was terugverdiend.
In 2012 waarschuwdenLawrence H. Summers, directeur van Obama's Nationale Economische Raad tot januari 2011, en ikzelf dat zonder een hervatting van de agressieve begrotingsstimulans de werkgelegenheid, de productiviteit en de reële inkomens nooit zouden kunnen terugkeren naar de trend van vóór 2007. Wat die laatste twee dingen aangaat hadden we gelijk, terwijl de arbeidsparticipatie uiteindelijk pas na twaalf jaar een herstel liet zien (wat dus drie keer zo lang had geduurd als in de vorige conjunctuurcycli na de Tweede Wereldoorlog).
Subscribe to Project Syndicate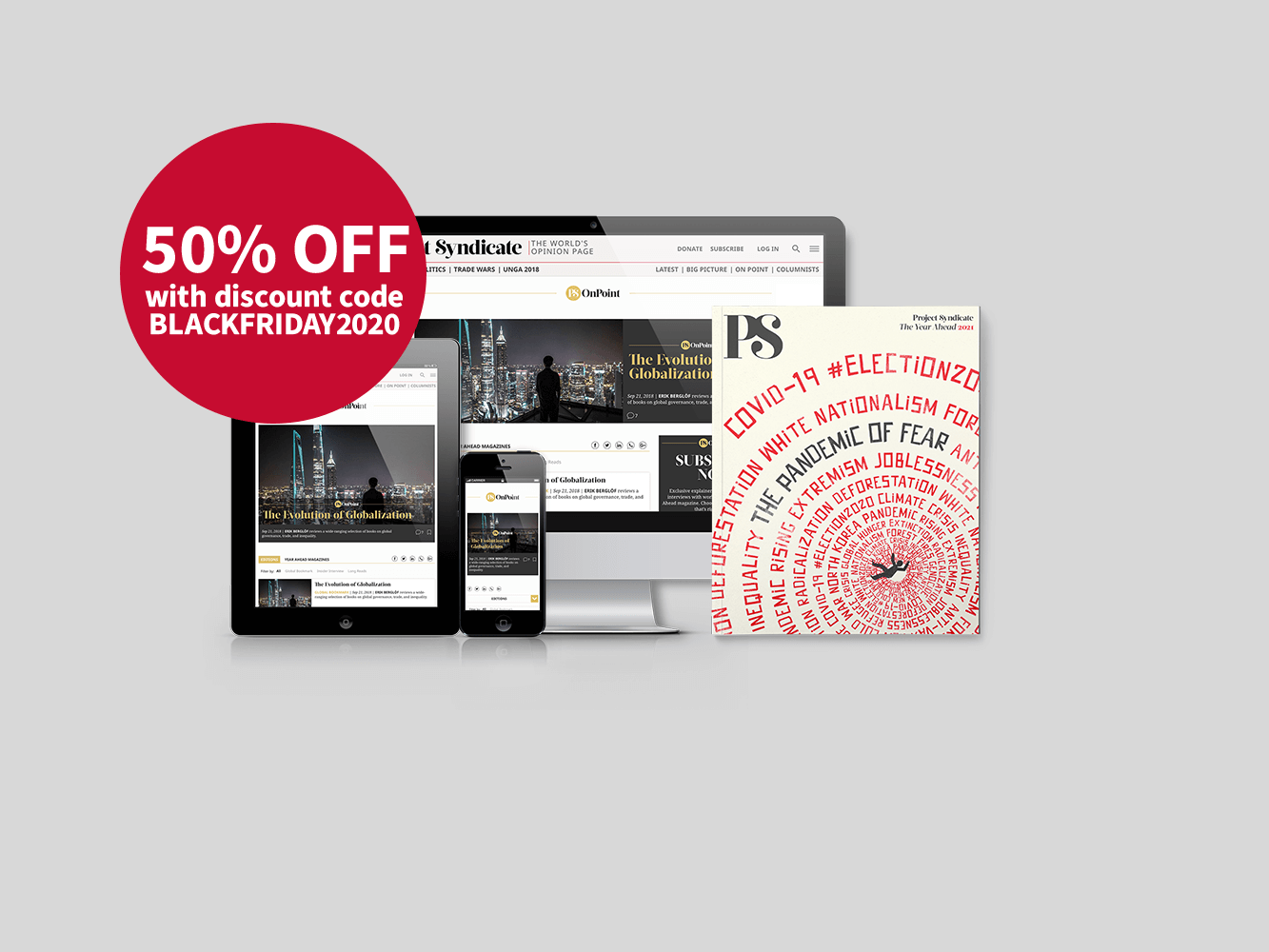 Subscribe to Project Syndicate
Enjoy unlimited access to the ideas and opinions of the world's leading thinkers, including weekly long reads, book reviews, and interviews; The Year Ahead annual print magazine; the complete PS archive; and more – All for less than $9 a month.
Summers en ik vonden het een kwestie van elementaire rekenkunde. De tarieven waartegen spaarders over de hele wereld aan de Amerikaanse overheid leenden, zo merkten we op, impliceerden de bereidheid om dat te blijven doen teneinde hun vermogens veilig te stellen. Er waren niet alleen geen kosten verbonden aan het lenen door de overheid, er was ook geen noodzaak om middelen te reserveren voor het aflossen van de schulden.
Onder die omstandigheden zou lenen om extra stimulansen te financieren volkomen nuttig zijn geweest. Hoewel het goed mogelijk was dat er een tijd zou komen dat spaarders minder graag Amerikaanse staatsschuld in hun bezit zouden willen hebben, zodat beleid om de schuldenlast in te perken passend zou zijn, was dat in 2012 nog niet aan de orde.
Onze argumenten hadden natuurlijk weinig of geen invloed. Maar ik herinner me deze inmiddels oude geschiedenis, omdat het er steeds meer op lijkt dat die zich gaat herhalen.
Als gevolg van de COVID-19-pandemie is de werkgelegenheid in de VS teruggelopen naar 76 procent, net iets meer dan in 2010. We mogen niet vergeten dat in normale tijden (vóór 2007-08) een vijfde van de Amerikanen geen werk had en ook niet op zoek was naar een baan; maar nu is er nog eens 5 procent van de bevolking aan dit cohort toegevoegd. Dat zijn miljoenen mensen die een aantal nuttige en betaalde taken zouden kunnen uitvoeren die op dit moment niet worden uitgevoerd.
In het kader van een verstandig nationaal beleid zou de federale regering zoveel geld moeten uitgeven als nodig is om de vraag te genereren die het voor werkgevers de moeite waard maakt om deze 5 procent van de beroepsbevolking weer in dienst te nemen. Zorgen over wat we ons kunnen veroorloven kunnen opzij worden gezet tot de dag dat de spaarders in de wereld de Amerikaanse staatsschuld niet langer als een bijzonder waardevol bezit beschouwen. Die dag zal misschien wel nooit komen.
Zoals John Maynard Keynes tijdens de Tweede Wereldoorlog al zei: ʻWat we kunnen doen, kunnen we ons ook veroorloven.' Vandaag de dag is dit punt nog duidelijker. We hoeven niet eens uit te zoeken hoe we het antwoord op de huidige crisis moeten financieren; dat deel van de vergelijking heeft zichzelf al uitgewerkt.
Vertaling: Menno Grootveld