Déjà vúdú
NEW YORK – Po neúspěšné snaze "zrušit a nahradit" zákon o dostupné péči ("Obamacare") z roku 2010 se teď vláda amerického prezidenta Donalda Trumpa a republikánská většina v Kongresu obrátily k daňové reformě. Po osmi měsících od nástupu do úřadu administrativa dokázala nabídnout jen nástin toho, co má na mysli. To, co jsme se dozvěděli, však postačuje, abychom pocítili hluboké znepokojení.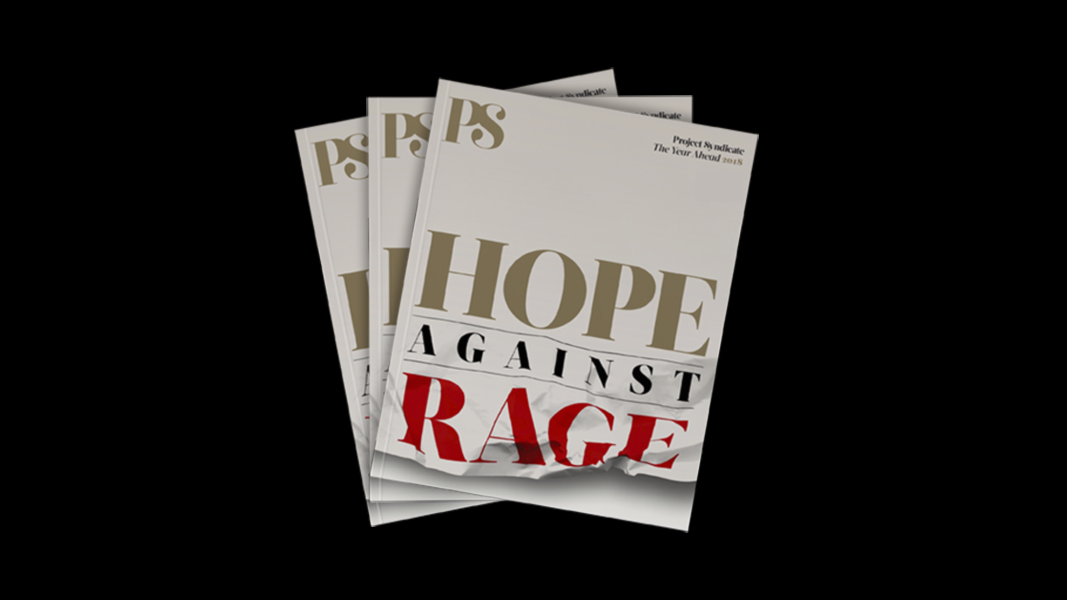 The Year Ahead 2018
The world's leading thinkers and policymakers examine what's come apart in the past year, and anticipate what will define the year ahead.
Daňová politika by měla odrážet hodnoty země a řešit její problémy. Spojené státy – a značná část světa – přitom dnes stojí před čtyřmi hlavními problémy: bobtnající příjmovou nerovností, rostoucí nejistotou zaměstnání, klimatickou změnou a bezkrevným růstem produktivity. Amerika navíc potřebuje rekonstruovat svou chátrající infrastrukturu a upevnit nevýkonný systém základního a středního vzdělávání.
Trump a republikáni však v reakci na tyto výzvy předkládají daňový plán, jenž drtivý podíl přínosů neposkytne střední třídě – která ve skutečnosti může z velké části platit vyšší daně –, nýbrž americkým milionářům a miliardářům. Jestliže nerovnost byla problém už dřív, zavedením republikány navrhované daňové reformy se ještě výrazně zhorší.
K silně zvýhodněným budou patřit korporace a firmy a jejich upřednostnění se zdůvodňuje tím, že rozhýbe ekonomiku. Právě republikáni by ale měli chápat, že důležité jsou pobídky: bylo by mnohem lepší snížit daně těm společnostem, které investují v Americe a vytvářejí pracovní místa, a zvýšit je těm, které tak nečiní.
Ostatně není tomu tak, že by velké americké korporace trpěly nedostatkem hotovosti; sedí na několika bilionech dolarů. Nedostatek investic není důsledkem příliš nízkých zisků, ať před zdaněním či po něm; během posledních 30 let se firemní zisky po zdanění jako podíl na HDP téměř ztrojnásobily.
Nadto jelikož se přírůstkové investice financují převážně z dluhu a úhrada úroků je daňově uznatelná, firemní daně úměrně snižují náklady na kapitál a výnosy k investici. Ani teorie ani empirické důkazy tedy nenaznačují, že republikány navrhovaný daňový dárek posílí investice či zaměstnanost.
Republikáni také sní o územní daňové soustavě, v níž se americké korporace daní jen za příjmy, které vytvářejí v USA. To by ale jen snížilo příjmy a dál pobídlo americké společnosti přesouvat výrobu do jurisdikcí s nízkým zdaněním. Dostihům z kopce u zdanění právnických osob lze předejít jedině stanovením minimální sazby pro všechny korporace, které podnikatelsky působí v USA.
Za školství a značnou část zdravotnické a sociální soustavy země jsou zodpovědné americké státy a obce. Právě státní daně z příjmu jsou nejlepším způsobem jak na nižší než národní úrovni zavést špetku progresivity: státy bez daně z příjmu obvykle spoléhají na regresivní daně z obratu, které znamenají těžké břemeno pro chudé a pracující lidi. Není tedy snad žádným překvapením, že by Trumpova administrativa obsazená plutokraty, kteří jsou k nerovnosti neteční, měla chtít zrušit odečitatelnost státních daní z příjmu od federálního zdanění a tím státy povzbudit, aby se přiklonily k daním z obratu.
Řešení palety dalších problémů, jimž USA čelí, bude vyžadovat vyšší federální příjmy, nikoli nižší. Nárůsty životní úrovně jsou například výsledkem technických inovací, které zase závisí na základním výzkumu. Podpora výzkumu ze strany federální vlády jako procento HDP je ale dnes na úrovni srovnatelné se stavem před 60 lety.
Jako kandidát Trump kritizoval růst státního dluhu USA, kdežto dnes navrhuje daňové škrty, které by dluh jen v příštích deseti letech zvýšily o biliony dolarů – ne "jen" o 1,5 bilionu dolarů, o něž se má rozrůst podle republikánských tvrzení díky jakémusi růstovému zázraku, který povede ke zvýšení daňových příjmů. Klíčové ponaučení z "vúdú" ekonomie strany nabídky hlásané Ronaldem Reaganem se však nezměnilo: daňové škrty tohoto typu nevedou k rychlejšímu růstu, jen k nižším výnosům.
Dnes, kdy míra nezaměstnanosti jen těsně přesahuje 4 %, to platí obzvlášť. Každé výraznější zvýšení agregátní poptávky by se setkalo s odpovídajícím nárůstem úrokových sazeb. "Ekonomický mix" hospodářství by se tedy posunul od investic – a růst, už teď chudokrevný, by zpomalil.
Alternativní rámec by zvýšil příjmy a podpořil růst. Jeho součástí by byla skutečná reforma firemních daní, která by potlačila triky umožňující části největších společností na světě platit minimální daně, v některých případech mnohem méně než 5 % zisků, což jim dodává neférovou výhodu oproti drobným místním podnikům. Stanovil by minimální daň a zrušil zvláštní přístup ke kapitálovým výnosům a dividendám, čímž by velmi bohaté osoby přiměl platit na daních alespoň stejné procento z příjmu jako ostatní občané. Konečně by zavedl uhlíkovou daň, aby napomohl urychlení přechodu na zelenou ekonomiku.
Daňové politiky lze použít i k formování ekonomiky. Vedle nabídky výhod pro ty, kdo investují, uskutečňují výzkum a vytvářejí pracovní místa, by vyšší daně z půdy a spekulací s nemovitostmi přesměrovaly kapitál do výdajů zvyšujících produktivitu – klíče k dlouhodobému zlepšení životní úrovně.
Od vlády plutokratů – z nichž většina své bohatství nezískala z produktivního podnikání, ale z dobývání renty – lze očekávat, že budou odměňovat sami sebe. Republikány navrhovaná daňová reforma je ale ještě větší dar pro korporace a největší boháče, než většina očekávala. Vyhýbá se nezbytným reformám a zanechala by zemi s horou dluhů; odčinit důsledky – nízké investice, stagnující růst produktivity a obří nerovnost – by trvalo několik desetiletí.
Trump nastoupil do úřadu se slibem, že ve Washingtonu "vysuší bažinu". Místo toho se močál rozšiřuje a prohlubuje. S republikány navrhovanou daňovou reformou hrozí, že zatopí americkou ekonomiku.
Z angličtiny přeložil David Daduč