Amerikas angebotsorientierte Wirtschaftspolitik ist ein Schwindel
NEW HAVEN – Steuersenkungen, die als Steuerreform verkleidet daherkommen: Das ist die beste Beschreibung für die Stoßrichtung des neuesten politischen Schachzugs aus Washington. Überwiegend geht es um Politik, und zwar konkret um die Dringlichkeit eines von den Republikanern beherrschten Kongresses, einem Republikanischen Präsidenten einen gesetzgeberischen Erfolg zu verschaffen. Die Folgen freilich sind letztlich wirtschaftlicher Art und dürften, nicht überraschend, sehr viel schlimmer sein, als die Politiker zuzugeben bereit sind.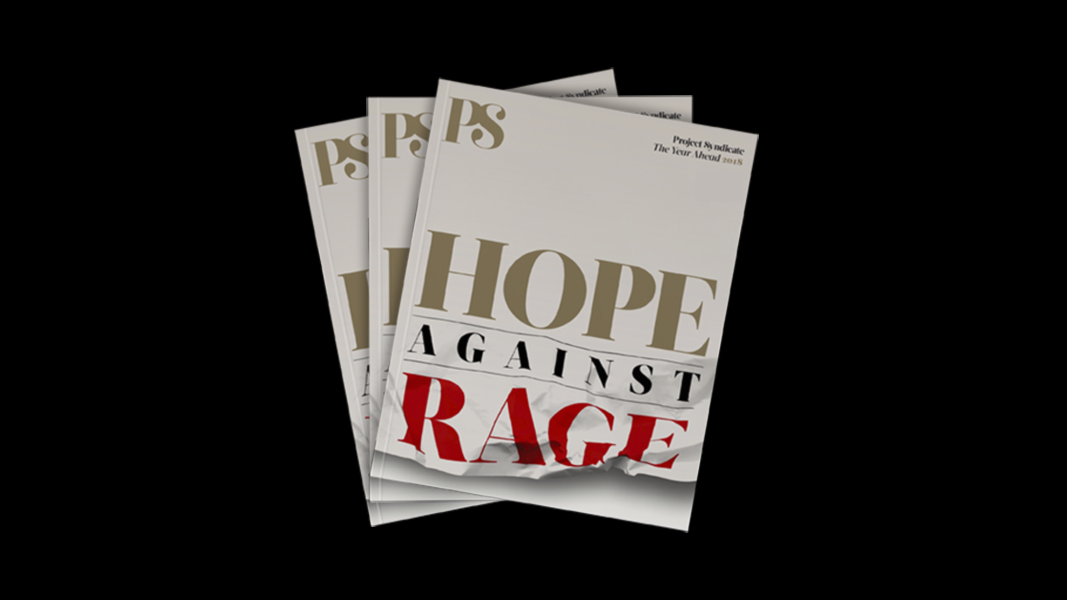 The Year Ahead 2018
The world's leading thinkers and policymakers examine what's come apart in the past year, and anticipate what will define the year ahead.
In Anlehnung an Präsident Donald Trump lautet das politische Argument für Steuersenkungen, dass sie unverzichtbar seien, um "Amerika wieder groß zu machen". Amerika werde steuerlich zu hoch belastet und durch schlechte Handelsabkommen betrogen, und es brauche Steuersenkungen, um seine Konkurrenzfähigkeit wiederherzustellen.
Ungeachtet der politischen Anbiederung an die unter Druck stehenden Familien der Mittelschicht stehen im Mittelpunkt dieser Bemühungen eindeutig Amerikas Unternehmen. Der Gesetzesentwurf zielt darauf ab, die Unternehmenssteuern von 35% auf 20% zu senken. Und das, obwohl der effektive Steuersatz der US-Unternehmen derzeit im Vergleich zur Erfahrung der Zeit nach dem Zweiten Weltkrieg mit nur 22% überraschend niedrig ist.
Unberücksichtigt bleibt auch die jüngste Einstufung der internationalen Wettbewerbsfähigkeit durch das Weltwirtschaftsforum, bei der die USA erneut den zweiten Platz einnehmen (von 137 Ländern). Und natürlich dürfe man sich auch nicht von den hohen Bewertungen einer breiten Palette von US-Unternehmen am Aktienmarkt trösten lassen. All das, so insistieren die Republikaner, müsse man vergessen: Wenn man die Unternehmenssteuern senke, so sagen sie, würde das alle Probleme Amerikas lösen.
Es gibt Zeiten, in denen die Politisierung wirtschaftlicher Argumente gefährlich wird, und dies ist eine derartige Zeit. Die USA können sich die aktuellen Steuersenkungen, die sich derzeit ihren Weg durch den Kongress bahnen, einfach nicht leisten. Laut dem überparteilichen Congressional Budget Office werden diese Steuersenkungen im kommenden Jahrzehnt zu einem kumulativen Defizit von über 1,4 Billionen Dollar führen. Das Problem entsteht, weil Amerikas chronisches Ersparnisdefizit inzwischen eine gefährliche Größenordnung erreicht hat, die es viel schwieriger macht, mehrjährige Haushaltsdefizite zu finanzieren, als das bei Steuersenkungen in der Vergangenheit der Fall war.
Die sogenannten Kennedy-Steuersenkungen des Jahres 1964 und die Reagan-Steuersenkungen des Jahres 1981 sind wichtige Beispiele hierfür. Die nationale Nettosparquote der USA – die umfassendste Messgröße für Inlandsersparnisse, die die abschreibungsberichtigten Ersparnisse der privaten Haushalte, der Unternehmen und des Staatssektors erfasst – belief sich während dieser beiden Jahre (1964 und 1981) auf 10,1%. Anders ausgedrückt: Damals konnten sich die USA die Umsetzung hoher Steuersenkungen leisten.
Dies ist heute, wo die US-Nettosparquote bloße 1,8% vom Nationaleinkommen beträgt, anders. Selbst während der beiden folgenden Steuersenkungen – der zweiten Rate von Reagans fiskalpolitischem Programm 1986 und den Initiativen von George W. Bush 2001 – betrug die US-Nettosparquote durchschnittlich 4,2% und lag damit mehr als doppelt so hoch wie heute.
Sowohl die Erfahrung als auch die makroökonomische Theorie zeigen, was zu erwarten ist. Volkswirtschaften mit geringen Ersparnissen können einfach nicht für längere Zeit im großen Stil defizitfinanzierte Ausgaben tätigen, ohne Kredite in Form ausländischer Ersparnisüberschüsse aufzunehmen. Dies bringt die Zahlungsbilanz- und Handelsdefizite direkt in die Debatte über die Fiskalpolitik ein.
Signifikanterweise wies die US-Leistungsbilanz während der großen Steuersenkungen von 1964 und 1981 einen leichten Überschuss auf – ganz anders als heute, wo das Defizit 2,6% vom BIP beträgt. Angesichts der Tatsache, dass Haushaltsdefizite die bereits jetzt niedrige US-Sparquote weiter absenken dürften – und möglicherweise wie 2008-2011 negativ werden lassen könnten –, ist das Risiko eines steilen Anstiegs des Leistungsbilanzdefizits groß. Und ein höheres Leistungsbilanzdefizit bedeutet, dass das schon jetzt hohe Handelsdefizit noch weiter zunimmt, was gegen einen der wichtigsten Glaubenssätze Trump'scher Wirtschaftspolitik verstößt: dass man das Handelsdefizit abbauen müsse, um Amerika wieder groß zu machen.
An dieser Stelle wandelt sich die Geschichte von Fakten zu Fiktion. Trump und die Republikanische Mehrheit im Kongress beharren darauf, dass die vorgesehenen Steuersenkungen sich selbst finanzieren werden, weil sie das Wirtschaftswachstum ankurbeln, was dann zu erhöhten Steuereinnahmen führt. Diese sogenannte angebotsbasierte Argumentation, die erstmalig zur Unterstützung der Steuersenkungen der Reagan-Ära vorgebracht wurde, ist seitdem ein Blitzableiter bei allen fiskalpolitischen Debatten in den USA.
Die Realität gestaltete sich völlig anders, als den Anhängern dieser Theorie vorschwebte. Zwar erholte sich die Konjunktur tatsächlich in spektakulärer Weise von der tiefen Rezession der Jahre 1981-1982. Doch dies war weitgehend auf die aggressive Lockerung der Geldpolitik im Gefolge des erfolgreichen Vorgehens der US-Notenbank gegen die zweistellige Inflation in den USA zurückzuführen.
Das Haushaltswunder, dass die Befürworter der angebotsorientierten Politik versprachen, trat dagegen nie ein. Das Haushaltsdefizit des Bundes verschwand in den USA durchaus nicht, sondern stieg in den 1980er Jahren vielmehr steil auf 3,8% vom BIP, was zu einem Anstieg der Staatsverschuldung von 25% vom BIP im Jahr 1980 auf 41% im Jahr 1990 führte.
Nicht nur blieben die Versprechen, dass die angebotsorientierte Politik sich selbst finanzieren würde, unerfüllt; diese Politik markierte zugleich das Ende einer ausgeglichenen Zahlungsbilanz in den USA. Zwischen 1960 und 1982 war die Leistungsbilanz im Wesentlichen ausgeglichen, mit einem durchschnittlichen Überschuss von 0,2% vom BIP. Im Gefolge der Haushaltsdefizite von Reagans Wirtschaftspolitik und des damit in Verbindung stehenden steilen Rückgangs der US-Ersparnisse wurde die US-Leistungsbilanz deutlich negativ und betrug zwischen 1983 und 1989 durchschnittlich -2,4% vom BIP. Und sie ist seitdem (mit Ausnahme einer kurzfristigen Erholung in den ersten beiden Quartalen des Jahres 1991, die durch eine externe Finanzierung des Golfkriegs bedingt war), ununterbrochen negativ geblieben.
Trumps fiskalpolitischer Ansatz ist kein Rezept, um die USA wieder groß zu machen; er wird vielmehr ernste Probleme verursachen. Angesichts eines Mangels an Ersparnissen lassen übergroße US-Haushaltsdefizite eine steile Verschlechterung der Zahlungsbilanz und beim Handel erwarten. Und daran ändert auch eine kreative Buchführung nichts. Ein "dynamisches Scoring" durch das überparteiliche Tax Policy Center legt nahe, dass zusätzliche Einnahmen das mehrjährige Defizit im Verlaufe des nächsten Jahrzehnts von 1,4 Billionen auf 1,3 Billionen verringern könnten – was viel zu wenig ist, um Amerikas hartnäckiges Finanzierungsproblem zu lösen.
George H.W. Bush hat es im bei seiner Bewerbung um die Republikanische Präsidentschaftskandidatur im April 1980 am besten formuliert, als er die Wirtschaftspolitik seines Gegners Ronald Reagan als "Voodoo Economic Policy" kritisierte. Für die heutige, unter Ersparnismangel leidende US-Wirtschaft ist der Begriff Déjà-vu für das, was die Zukunft bringen wird, ein schmerzhaftes Understatement.
Aus dem Englischen von Jan Doolan