Alemania puede reducir el superávit externo
MÚNICH – El superávit de cuenta corriente de Alemania (un poco menos del 8% del PIB), es el mayor de cualquier país del mundo. Desde la crisis financiera de 2008, el volumen del superávit alemán ha generado malestar en todo el mundo, y sigue siendo tema de preocupación en el Fondo Monetario Internacional y en otras instituciones globales.
Sin embargo, a principios de año el Consejo Científico Asesor del ministro de economía alemán, Peter Altmaier, publicó un informe con una conclusión prácticamente asombrosa: según el informe, Alemania no tiene instrumentos para reducir su inmenso desequilibrio externo.
Esa afirmación llega cuando el superávit alemán ya generó repetidas quejas de la administración del presidente estadounidense Donald Trump, que amenazó con arancelar las importaciones y aplicar otras medidas proteccionistas. Incluso durante el gobierno del expresidente Barack Obama, Estados Unidos pidió varias veces al gobierno alemán una reducción del superávit. Más cerca en el tiempo, el G20 apuntó a los "desequilibrios globales" como uno de sus temas de inquietud centrales.
Que el Consejo Científico Asesor del Ministerio Federal de Economía y Energía de Alemania diga que el país no puede hacer nada en relación con el saldo de cuenta corriente no es una evaluación razonable. Ese indicador refleja la diferencia entre las exportaciones y las importaciones, y para reducirla, basta que Alemania exporte menos o importe más (o las dos cosas al mismo tiempo). Opciones ambas que están al alcance del gobierno.
Por ejemplo, hay un modo relativamente fácil de aumentar las importaciones: más inversión pública. Extrañamente, el informe del Consejo Científico Asesor no tiene en cuenta esta solución sencilla y obvia, pese a que como bien sabe, el superávit de cuenta corriente alemán es resultado de exceso de ahorro y falta de inversión. No sólo el gobierno alemán tiene equilibrio fiscal (el denominado schwarze Null, o "cero negro") todos los años, sino que como muestra Guntram B. Wolff (de Bruegel) en Explaining Germany's Exceptional Recovery[Cómo se explica la excepcional recuperación de Alemania] (libro del que fui editora), las empresas alemanas también invierten mucho menos que sus homólogas francesas e italianas.
Por lo general, la inversión induce un aumento de las importaciones. Por ejemplo, la creación de rutas genera demanda de maquinaria de construcción, y eso a su vez obliga a importar insumos intermedios adicionales. Además, 30 o 40 centavos de cada euro adicional que el gobierno alemán asigna a inversión pública se gastan en importaciones. De modo que una ampliación de la inversión pública reduciría automáticamente el superávit de cuenta corriente.
Subscribe now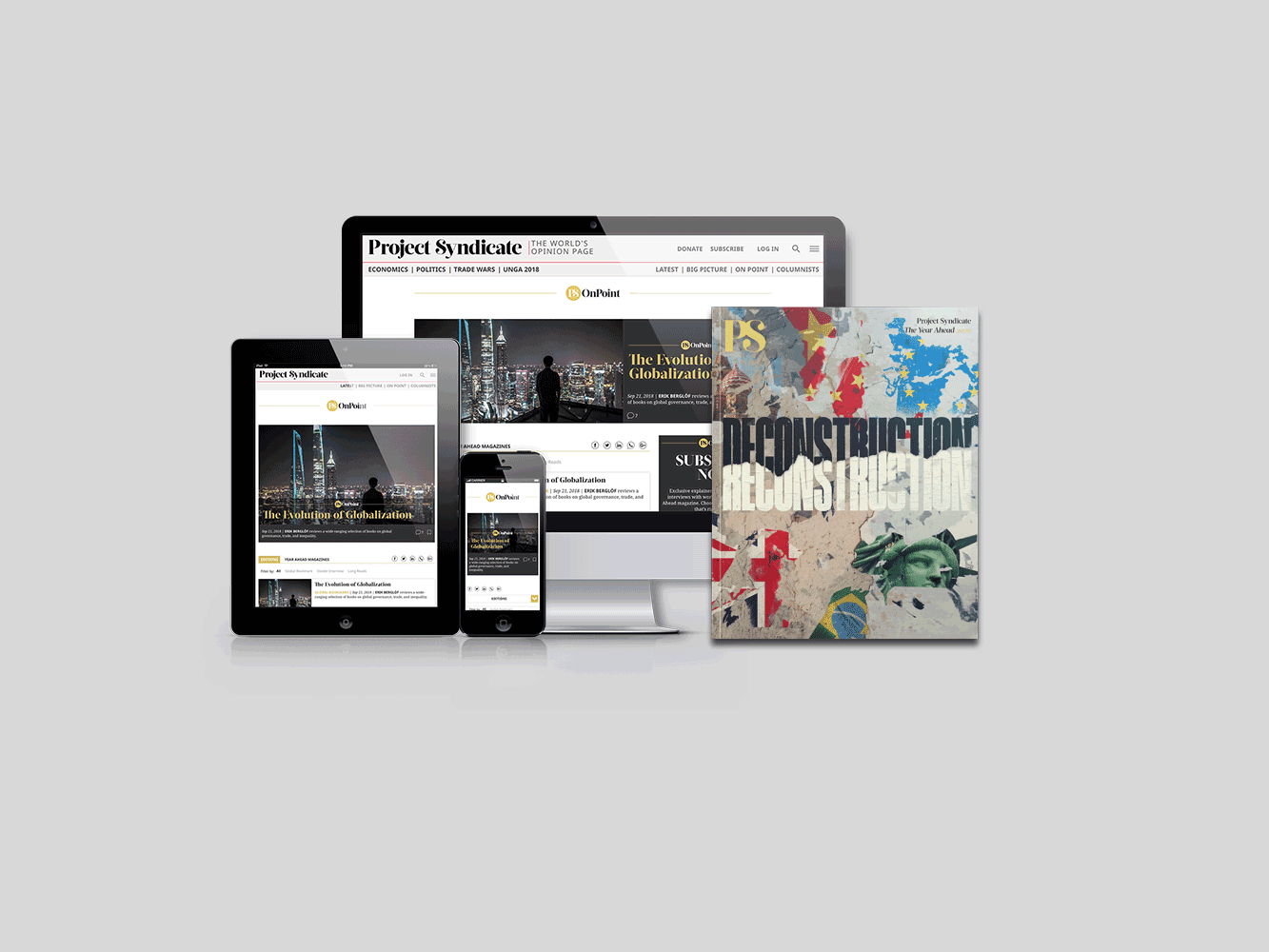 Subscribe now
Subscribe today and get unlimited access to OnPoint, the Big Picture, the PS archive of more than 14,000 commentaries, and our annual magazine, for less than $2 a week.
Esto es muy conveniente, ya que hoy la inversión pública tiene amplio apoyo y es muy necesaria. La economía alemana está desacelerando y se encuentra al borde de la recesión, en gran medida por la relativa desaceleración de China, uno de los principales importadores de manufacturas alemanas. Desde la crisis financiera, las exportaciones alemanas a China aumentaron a casi el triple. Pero no se puede esperar que ese ritmo de crecimiento se mantenga.
En las condiciones macroeconómicas actuales, un gobierno prudente tomaría medidas para mitigar la próxima desaceleración económica mediante un aumento de la inversión. Trabajos de investigación recientes sobre los usos de la política fiscal en el límite inferior cero concluyen que la eficacia de la inversión pública ha aumentado considerablemente desde la crisis financiera. Cuando las tasas nominales a corto plazo son mínimas o nulas, el gasto público no compite con la inversión privada, y su efecto multiplicador es más fuerte.
Del otro lado del balance comercial, Alemania también puede tratar de reducir sus exportaciones mediante una apreciación de la moneda. Si bien no tiene control sobre el tipo de cambio del euro, puede conseguir el mismo efecto por medio de una revaluación fiscal que encarezca las exportaciones y abarate las importaciones. Esto se puede lograr por medio de cambios en la política tributaria. Una investigación de Emmanuel Farhi y Gita Gopinath (Harvard) y Oleg Itskhoki (Princeton) muestra que una reducción del impuesto al valor agregado (IVA) combinada con un aumento del impuesto sobre la renta produciría en la práctica el equivalente a una apreciación de la moneda.
En el caso de Alemania, una revaluación fiscal ahora se justifica totalmente, ya que a mediados de la primera década de este siglo el país aplicó una devaluación fiscal mediante la política tributaria. Como muestran Fabio Ghironi (de la Universidad de Washington) y Benjamin Weigert (del Bundesbank) en Explaining Germany's Exceptional Recovery, en 2008 Alemania subió el IVA de 16% a 19%, pero redujo la alícuota media del impuesto sobre la renta de 57% a 47,5%, y la alícuota del impuesto de sociedades de 56,8% a 29,4%. Esta combinación de políticas abarató considerablemente las exportaciones alemanas y encareció las importaciones, lo que contribuyó al superávit de cuenta corriente. Nada impide a Alemania revertir ahora esas políticas.
Puestos a elegir entre aumentar la inversión pública o implementar una revaluación fiscal, es preferible la primera opción. En un momento de debilitamiento de la economía, aplicar políticas fiscales que puedan reducir la ventaja competitiva del país es demasiado arriesgado. Pero Alemania tampoco puede darse el lujo de no hacer nada. Ahora que el multilateralismo se encuentra cada vez más amenazado, Alemania tiene el deber de hacer su parte en la corrección de los desequilibrios globales, y el Consejo Científico Asesor tendría que saberlo.
Traducción: Esteban Flamini