Německo dokáže svůj externí přebytek snížit
MNICHOV – Přebytek běžného účtu Německa, těsně pod 8 % HDP, je nejvyšší ze všech zemí na světě. Od finanční krize roku 2008 velikost německého přebytku vyvolává zlost po celém světě a zůstává předmětem obav v Mezinárodním měnovém fondu a dalších globálních institucích.
Nicméně počátkem letošního roku vědecká rada ministra hospodářství Petera Altmaiera vydala zprávu se zcela udivujícím závěrem: ke snížení své silné externí nevyváženosti nemá Německo podle této zprávy k dispozici žádné nástroje.
Toto zjištění přichází po opakovaných stížnostech na německý přebytek od administrativy amerického prezidenta Donalda Trumpa, která pohrozila, že zavede dovozní cla a další ochranářská opatření. Spojené státy opakovaně vyzvaly německou vládu ke snížení přebytku už za administrativy dřívějšího prezidenta Baracka Obamy. V poslední době učinila z "globálních nevyvážeností" jednu z oblastí svých obav skupina G20.
Tvrzením, že Německo s bilancí svého běžného účtu nedokáže nic dělat, nenabízí vědecká rada Spolkového ministerstva pro hospodářství a energetiku rozumnou radu. Bilance běžného účtu je odrazem rozdílu mezi vývozem a dovozem. S cílem stlačit svůj velký přebytek může Německo buď snížit svůj vývoz, anebo zvýšit dovoz (případně udělat obojí zároveň). Je ve schopnostech vlády obě eventuality uskutečnit.
Expanze dovozu lze například relativně snadno dosáhnout zvýšením veřejných investic. Je s podivem, že zpráva vědecké rady toto jednoduché a samozřejmé řešení nezvažuje, třebaže dobře ví, že přebytek německého běžného účtu je důsledkem příliš velkých úspor a příliš malých investic. Nejenže si německá vláda každoročně stanovuje vyrovnaný fiskální rozpočet, známý jako schwarze Null (černá nula), ale jak dokládá Guntram B. Wolff z think tanku Bruegel v knize Explaining Germany's Exceptional Recovery(již jsem redigovala), také německé společnosti investují mnohem méně než jejich francouzské a italské protějšky.
Investice většinou vyvolávají vzestup dovozu. Například výstavba nových silnic obvykle vyžaduje další stavební techniku. Její výroba pak vyžaduje víc polotovarů, které je nutné dovážet. Navíc 30-40 centů z každého dodatečného eura, které německá vláda alokuje do veřejných investic, se vynaloží na import. Rozšíření veřejných investic by tudíž automaticky snížilo přebytek běžného účtu.
Subscribe now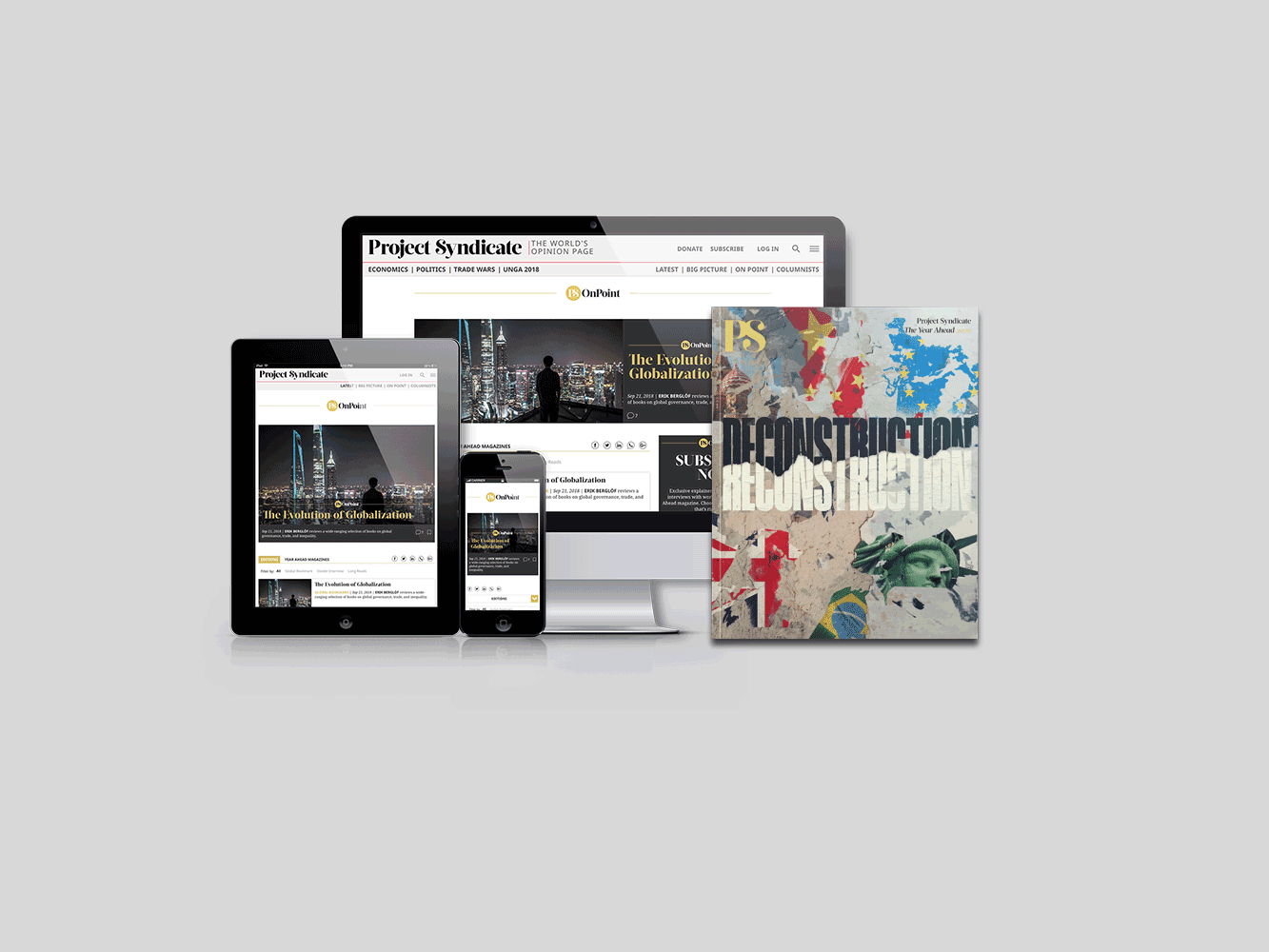 Subscribe now
Subscribe today and get unlimited access to OnPoint, the Big Picture, the PS archive of more than 14,000 commentaries, and our annual magazine, for less than $2 a week.
To je dost výhodné, jelikož veřejné investice bývají jak oblíbené, tak naléhavě potřebné. Německé hospodářství zpomaluje a je na pokraji recese, do velké míry v důsledku relativního zpomalení v Číně, předním dovozci německého průmyslového zboží. Německý export do Číny se od finanční krize téměř ztrojnásobil. Nelze ale očekávat, že takové tempo růstu přetrvá.
Za dnešních makroekonomických podmínek by obezřetná vláda posílením investic usilovala o zmírnění přicházejícího hospodářského poklesu. Nedávné studie o možnostech využití fiskální politiky na nulové spodní mezi dospívají k závěru, že veřejné investice jsou od finanční krize mnohem účinnější. Když jsou krátkodobé nominální úrokové sazby na nule nebo blízko ní, nedochází k vytěsňování soukromých investic a multiplikační efekt veřejných výdajů je silnější.
Na opačné straně účetní knihy obchodu by se Německo mohlo také pokusit revalvací své měny snížit vlastní export. Německo sice nemá kontrolu nad směnným kurzem eura, ale téhož účinku jako při zhodnocení měny by mohlo dosáhnout fiskální revalvací, která zdraží jeho vývoz a zlevní dovoz. Tu by bylo možné realizovat změnami v daňové politice. Výzkum, který uskutečnili Emmanuel Farhi a Gita Gopinathová z Harvardovy univerzity a Oleg Itskhoki z Princetonské univerzity, ukazuje, že snížení daně z přidané hodnoty (DPH) ve spojení se zvýšením daně z příjmu by mělo důsledky, které by v podstatě odpovídaly zhodnocování měny.
V případě Německa by dnes byla fiskální revalvace plně oprávněná, neboť v polovině nultých let skrze daňovou politiku uskutečnilo fiskální devalvaci. Jak v knize Explaining Germany's Exceptional Recovery dokládají Fabio Ghironi z Washingtonské univerzity a Benjamin Weigert z Bundesbanky, Německo v roce 2008 zvýšilo DPH z 16 % na 19 %, ale průměrnou sazbu daně z příjmu snížilo z 57 % na 47,5 % a sazbu daně právnických osob z 56,8 % na 29,4 %. Tento mix politik výrazně zlevnil německý export a zdražil import, čímž přispěl k přebytku běžného účtu. Nic teď Německu nebrání tyto politiky zvrátit.
Tváří v tvář volbě mezi expanzí veřejných investic a uskutečňováním fiskální revalvace je vhodnější první možnost. Za situace, kdy ekonomika už oslabuje, by fiskální politiky, které sníží konkurenční výhodu země, byly příliš riskantní. Stejně tak si ale Německo nemůže dovolit nečinnost. Jelikož je čím dál silněji ohrožen multilateralismus, má povinnost odvést svůj díl práce k nápravě globálních nevyvážeností. Vědecká rada by měla radit lépe.
Z angličtiny přeložil David Daduč