Der lange, gewundene Weg zu einem Schuldenschnitt
CAMBRIDGE – Nachdem viele Staaten die tiefgreifende globale Rezession und den Zusammenbruch der Rohstoffpreise während der vergangenen Jahre finanziell überraschend gut bewältigt haben, erleben wir nun wieder Zahlungsausfälle, denn gescheiterte Wirtschaftsmodelle können nicht endlos weiter dahinhinken. Das langsame Ausbluten der Volkswirtschaften Puerto Ricos und Venezuelas hat deren Regierungen inzwischen gezwungen, "no mas" zur Rückzahlung ihrer Gläubiger zu sagen.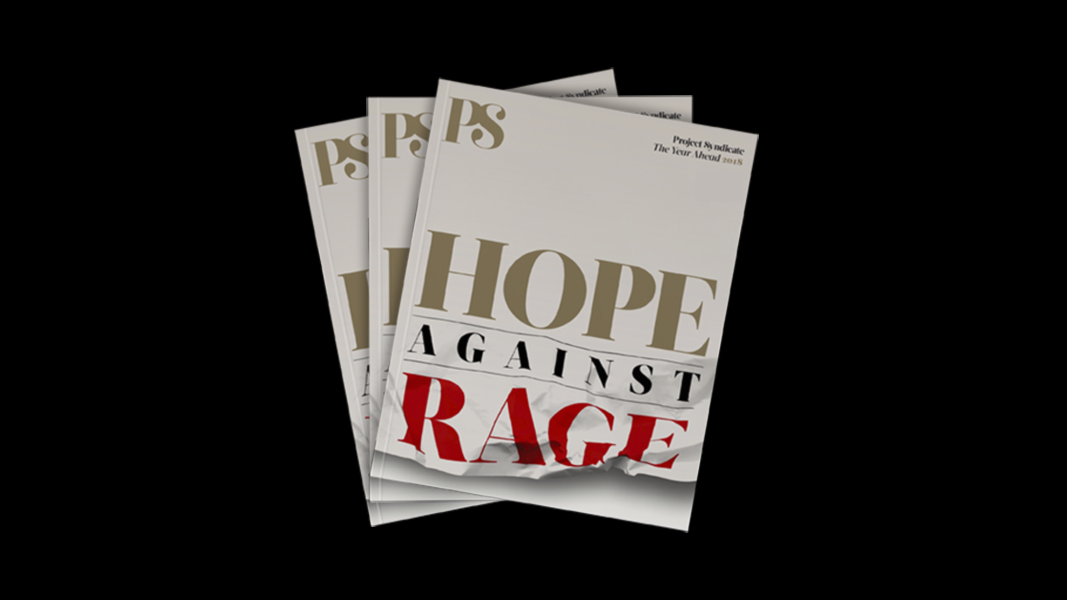 The Year Ahead 2018
The world's leading thinkers and policymakers examine what's come apart in the past year, and anticipate what will define the year ahead.
Puerto Rico hat im Frühjahr Insolvenz angemeldet. Zu diesem Zeitpunkt hatte das US-Außengebiet Schulden in Höhe von rund 70 Milliarden Dollar sowie Pensionsverpflichtungen in Höhe von etwa 50 Milliarden Dollar angehäuft. Damit war es das größte "kommunale" Konkursverfahren in der Geschichte der USA.
Die Schuldenkrise kam nach mehr als einem Jahrzehnt der Rezession (Puerto Ricos BIP pro Kopf erreichte 2004 seinen Höchststand), sinkender Staatseinnahmen und einem stetigen Bevölkerungsrückgang. Die demografischen Trends sind umso besorgniserregender, weil diejenigen, die auf der Suche nach besseren Chancen von Puerto Rico auf das US-Festland flüchten, sehr viel jünger sind als die zurückbleibende Bevölkerung. Und im September, zu einem Zeitpunkt sich vertiefender wirtschaftlicher Not, versetzte der Orkan Maria der Insel und ihren Bewohnern einen noch verheerenderen Schlag, dessen Folgen noch auf Jahre, wenn nicht Jahrzehnte hinaus zu spüren sein werden.
Mitte November dann stellte Venezuela die Rückzahlungen für seine Auslandsschulden sowie für die Schulden der staatseigenen Ölgesellschaft PDVSA ein. Der Zahlungsausfall in Bezug auf die staatlichen Inlandsschulden, entweder ausdrücklich oder durch die wütende Hyperinflation, war dieser jüngsten Manifestation eines Staatsbankrotts lange vorhergegangen.
Die Regierung und PDVSA schulden ausländischen Anleihegläubigern etwa 60 Milliarden Dollar, und sie schulden zudem angeblich Russland und China einen vergleichbaren (wenn nicht sogar höheren) Betrag. Laut dem aktuellen World Economic Outlook des Internationalen Währungsfonds ist Venezuelas reales BIP pro Kopf seit 2008 um fast 40% zurückgegangen. Bis 2022 dürfte der kumulative Rückgang zu einem Pro-Kopf-Einkommen führen, das etwa halb so hoch ist wie vor einem Jahrzehnt. Dabei lässt der Zusammenbruch, wie er in dieser Höhe in Friedenszeiten kaum je vorkommt, das Ausmaß des durch den anhaltenden Mangel an Nahrungsmitteln und Medikamenten im Lande implizierten menschlichen Leides noch geringer erscheinen, als es tatsächlich ist.
Die Umstrukturierung staatlicher Schulden hat eine lange und häufig qualvolle Geschichte. Relativ wenige Fälle wurden rasch oder gütlich beigelegt, und bei diesen handelte es sich in der Regel um Fälle, bei denen die Umstrukturierung lediglich ein paar Zugeständnisse beim Zinssatz und eine Verlängerung der Laufzeit der ausstehenden Schulden umfasste. Es ging bei ihnen normalerweise nicht darum, einen wesentlichen Teil des ursprünglichen Schuldbetrags abzuschreiben. Anders ausgedrückt: Sie sahen keinen wesentlichen "Schuldenschnitt" für die Gläubiger und bestenfalls einen begrenzten Schuldenerlass für die Schuldnerländer vor.
Offensichtlich bestehen bezüglich des Ursprungs der Wirtschaftskrisen beider Länder, ihrer politischen Systeme, ihrer Beziehung zu den USA und zur übrigen Welt und in vielen anderen Punkten beträchtliche Unterschiede zwischen Puerto Rico und Venezuela. Trotzdem dürften sich im Verlaufe des Fortgangs der Schuldensaga beider Länder einige bemerkenswerte Ähnlichkeiten auftun.
Zunächst einmal lässt sich in beiden Fällen eine rasche Beilegung ausschließen (oder zumindest beinahe ausschließen). Wie Christoph Trebesch und ich dokumentiert haben, ist ein gängiges Muster im oft feindseligen Hin und Her zwischen staatlichen Schuldnern und ihren Gläubigern die Langwierigkeit des Beilegungsprozesses. Die ursprünglichen Umstrukturierungsbedingungen sind häufig zu zaghaft ausgelegt im Vergleich zu dem Schuldenschnitt, der zur Wiederherstellung der Solvenz erforderlich ist. Infolgedessen sind Umstrukturierungsbemühungen häufig Stückwerk.
Zudem zeigt sich dieses Muster, gleichgültig, ob die Gläubiger Anleihegläubiger (wie im Falle der Schulden Puerto Ricos und etwa der Hälfte der Schulden Venezuelas), Handelsbanken oder offizielle Kreditgeber (wie im Falle Griechenlands) sind. So erlebte beispielsweise Brasilien zwischen dem Beginn der 1980er Jahre und 1994 in Bezug auf seine Auslandsschulden sechs verschiedene Umstrukturierungsabkommen und Polen sogar acht, bevor die entschlossene Umstrukturierung im Rahmen des umfangreicheren Brady-Plans die mittelfristige Nachhaltigkeit der Schulden wiederherstellte.
Eine weitere Ähnlichkeit zwischen Puerto Rico und Venezuela, die vermutlich auftreten dürfte, rührt aus der Schwere des wirtschaftlichen Schadens her, den beide Länder bereits erlitten haben. Unsere Arbeit legt nahe, dass die Größe des kumulativen Schuldenschnitts mit der Größenordnung der realisierten Produktionseinbußen in Verbindung steht. Und für beide Volkswirtschaften werfen die düsteren Erholungsaussichten einen langen Schatten auf ihre Zahlungsfähigkeit.
Allein auf dieser Grundlage dürften die Schuldenschnitte im historischen Vergleich hoch sein. Bei der letzten Umstrukturierung venezolanischer Schulden während der Schwellenmarktkrise der 1980er Jahre waren es fast 40%. Eine Untersuchung von Juan Cruces und Christoph Trebesch, die Schätzungen bezüglich der Größe von Schuldenerlassen vorgelegt haben, zeigt, dass in fast der Hälfte der 64 Umstrukturierungsepisoden zwischen 1980 und 2011 der kumulative Schuldenschnitt bei über 50% lag. In 15 Fällen wurden effektiv mehr als 75% des Nennwerts der Auslandsschulden abgeschrieben.
Ehrgeizige Vorschläge der jüngsten Zeit für eine umfassende Unterstützung des in Trümmern liegenden Puerto Rico könnten im Prinzip eine Umstrukturierung der Schulden erleichtern, auch wenn es für eine diesbezügliche Einschätzung noch zu früh ist. Venezuelas zunehmend kritikwürdiges Regime unter Präsident Nicolás Maduro und die durch konkurrierende Forderungen (zwischen überwiegend westlichen Anleihegläubigern und chinesischen und russischen besicherten Darlehen) bedingte Unsicherheit bereiten die Bühne für einen lang andauernden Prozess, der in erheblichen Schuldenschnitten kulminieren dürfte. Während die Gläubiger ihre Erwartungen nach unten korrigieren sollten, trifft die wahre Tragödie die Normalbürger, für die der Umstrukturierungsprozess eine lang andauernde Phase zunehmender Verarmung mit sich bringen wird.
Aus dem Englischen von Jan Doolan