El largo y sinuoso camino hacia una quita de deuda
CAMBRIDGE – Los impagos están de vuelta. Aunque estos últimos años las finanzas soberanas lograron atravesar sorprendentemente bien una terrible recesión global y el derrumbe de precios de los commodities, un modelo económico fracasado no puede durar para siempre, y la lenta sangría de las economías de Puerto Rico y Venezuela ha forzado a sus gobiernos a decir "no más" a la devolución de sus deudas.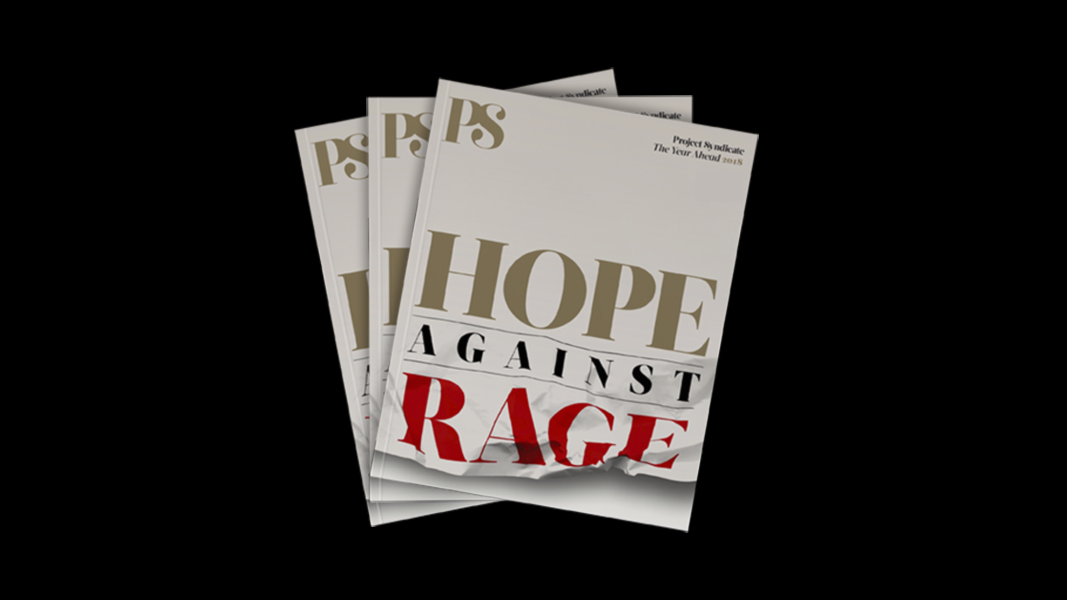 The Year Ahead 2018
The world's leading thinkers and policymakers examine what's come apart in the past year, and anticipate what will define the year ahead.
Hace unos meses Puerto Rico se declaró en bancarrota. En ese momento, el territorio estadounidense asociado debía unos 70 000 millones de dólares, más un pasivo de unos 50 000 millones por pensiones. Así que fue la declaración de bancarrota "municipal" más grande de la historia de Estados Unidos.
La crisis de deuda llegó tras más de un decenio de recesión (el PIB per cápita portorriqueño viene en caída desde 2004), mengua de la recaudación y un sostenido descenso de la población. Para agravar todavía más esta tendencia demográfica, los que dejan Puerto Rico en busca de mejores oportunidades en el territorio continental de Estados Unidos son mucho más jóvenes que la población que se queda. Y en septiembre, en medio de dificultades económicas cada vez peores, el huracán María asestó a la isla y a sus residentes un golpe todavía más devastador, cuyas consecuencias se sentirán por años o tal vez décadas.
Más cerca en el tiempo, a mediados de noviembre, Venezuela entró en cesación de pagos de la deuda externa pública y de deudas de la petrolera estatal, PDVSA. Pero mucho antes de esta última manifestación de bancarrota nacional, ya estaba impaga la deuda interna oficial (en forma explícita o por la hiperinflación desatada).
Amén de los 60 000 millones de dólares que el Estado venezolano y PDVSA adeudan a bonistas extranjeros, se presume que estas entidades deben una cifra comparable (o tal vez mayor) a Rusia y China. Según el último informe Perspectivas de la economía mundial del Fondo Monetario Internacional, el PIB real per cápita venezolano se contrajo casi 40% desde 2008. Se prevé que en 2022 la pérdida acumulada deje el producto per cápita más o menos por la mitad de lo que era hace diez años. Pero semejante colapso económico (más propio de tiempos de guerra) no termina de expresar el grado de padecimiento humano implícito en la escasez prolongada de medicinas y alimentos que azota al país.
La historia de las reestructuraciones de deudas soberanas es larga y a menudo tortuosa. Pocos han sido los casos que se resolvieron en forma pronta o amigable, y en general son aquellos en que la reestructuración sólo implicó alguna concesión respecto del tipo de interés y una prórroga de los vencimientos de la deuda pendiente de pago. En pocos casos hubo anulación de una parte sustancial del capital adeudado. Es decir, no hay una "quita" significativa para los acreedores, y el estado endeudado sólo consigue en el mejor de los casos un alivio limitado.
Obviamente, entre Puerto Rico y Venezuela hay diferencias considerables en relación con el origen de sus crisis económicas, los sistemas políticos, la relación con Estados Unidos y el resto del mundo, y casi todo lo demás. Sin embargo, es probable que conforme la saga de sus deudas se desarrolle, comiencen a aparecer algunas semejanzas notables.
Para empezar, en ambos casos es casi seguro que no habrá una solución rápida. Como Christoph Trebesch y quien escribe hemos expuesto, el proceso de negociación, muchas veces hostil, entre deudores soberanos y acreedores suele ser prolongado. Es común que las condiciones de la reestructuración inicial estén muy lejos de la quita necesaria para restaurar la solvencia. Por consiguiente, los procesos de reestructuración suelen avanzar a trompicones.
Además, esto es independiente de que los acreedores sean bonistas (como en el caso de la deuda de Puerto Rico y más o menos la mitad de la venezolana), bancos comerciales u organismos oficiales (como en el caso de Grecia). Por ejemplo, entre principios de los ochenta y 1994, Brasil pasó por seis acuerdos distintos de reestructuración de deuda externa, y Polonia por ocho, antes de una solución integral definitiva conforme al Plan Brady, que consiguió que la deuda volviera a ser sostenible a mediano plazo.
Otra semejanza probable entre Puerto Rico y Venezuela surge de la gravedad del daño económico ya ocurrido. Nuestra investigación sugiere que el volumen de la quita acumulada se relaciona con la magnitud de la contracción. Y en el caso que nos ocupa, la capacidad de pago de ambas economías se encuentra muy limitada por sus escasas perspectivas de recuperación.
Lo dicho basta para prever que las quitas estarán probablemente entre las mayores de las que se tiene experiencia histórica. La reestructuración anterior de la deuda de Venezuela, durante la crisis de los mercados emergentes en los ochenta, supuso casi un 40% de quita. Según cálculos de Juan Cruces y Trebesch, en casi la mitad de las 64 reestructuraciones que hubo entre 1980 y 2011, la quita total fue superior al 50%, y en quince casos se canceló más del 75% del valor nominal de la deuda externa.
Se han hecho hace poco propuestas muy ambiciosas para proveer asistencia integral al golpeado Puerto Rico, que en principio podrían facilitar la reestructuración de la deuda, pero es demasiado pronto para saberlo. En el caso de Venezuela, el régimen cada vez más cuestionable del presidente Nicolás Maduro y la incertidumbre generada por la existencia de reclamos simultáneos (que básicamente enfrentan a bonistas occidentales contra préstamos con garantía otorgados por China y Rusia) sientan condiciones para un largo proceso que terminará en una quita sustancial. Los acreedores tendrán que rebajar sus expectativas, pero la tragedia real será para los ciudadanos de a pie, a quienes el proceso de reestructuración traerá un prolongado período de empobrecimiento creciente.
Traducción: Esteban Flamini