Beendigung des Handels mit Folterinstrumenten
BRÜSSEL – Es gibt kein Szenario, in dem Folter akzeptabel oder angemessen ist. Jede Praxis, die den Körper und Geist der Opfer zerstört, um ihren Willen zu kontrollieren, ist ein Affront gegen die Würde des Menschen. Und die Forschung zeigt, dass Folter bestenfalls ein unwirksames Mittel zur Sammlung von Informationen ist. Im schlimmsten Fall führt sie zu falschen Informationen, was sie kontraproduktiv macht.
Obwohl Folter nach internationalem Recht strengstens verboten ist, ist sie nach wie vor weit verbreitet. Am Internationalen Tag der Vereinten Nationen zur Unterstützung von Folteropfern, der am 26. Juni begangen wird, ist der beste Weg, Opfern und Überlebenden gerecht zu werden, konkrete Maßnahmen zu ergreifen, um die Praxis weltweit zu beenden oder zumindest zu behindern. Ein guter Ausgangspunkt ist der internationale Handel.
Obwohl sich viele Länder in den letzten Jahrzehnten für die Abschaffung der Todesstrafe und der unmenschlichen Behandlung und Praktiken eingesetzt haben, wird noch immer frei und über Grenzen hinweg mit Folterinstrumenten - wie Rändelschrauben, Daumenfesseln, Fußeisen, Fesselstühle, Stachelstäbe und Peitschen, die mit Widerhaken, Haken oder Stacheln verstärkt sind - gehandelt. Diese Werkzeuge haben keinen Zweck, außer dem, den Menschen Schmerz und Leid zuzufügen, und doch überschreiten sie weiterhin Grenzen wie jedes andere Produkt.
Es gibt allerdings auch Ausnahmen. Seit 2005 hat die Europäische Union den Handel mit bestimmten Arten von Geräten und Produkten - wie Galgen, elektrischen Stühlen und Systemen zur tödlichen Injektion -, die zur Todesstrafe, Folter und anderen unmenschlichen Behandlungen verwendet werden können, streng geregelt. Solche Waren dürfen niemals die Grenzen der EU überschreiten, auch nicht im Transit.
Derartige Einschränkungen haben es erschwert, die für die Durchführung unmenschlicher Tätigkeiten erforderlichen Instrumente zu beschaffen. Dennoch gelingt es Produzenten und Händlern letztendlich, die Beschränkungen zu umgehen, z.B. durch Umleitung von Sendungen. Selbst wenn dies zu höheren Preisen führt, ist die Abschreckung bei weitem nicht ausreichend.
Die Erfahrung zeigt, dass ein Verbot des Handels mit Folterinstrumenten funktioniert. Sie zeigt aber auch, dass solche Verbote weltweit umgesetzt werden müssen, um die größtmögliche Wirkung zu erzielen. Solange die meisten Länder den Handel mit Folterinstrumenten nicht einschränken, wird es immer Möglichkeiten geben, diejenigen zu vermeiden, die dies tun.
Subscribe now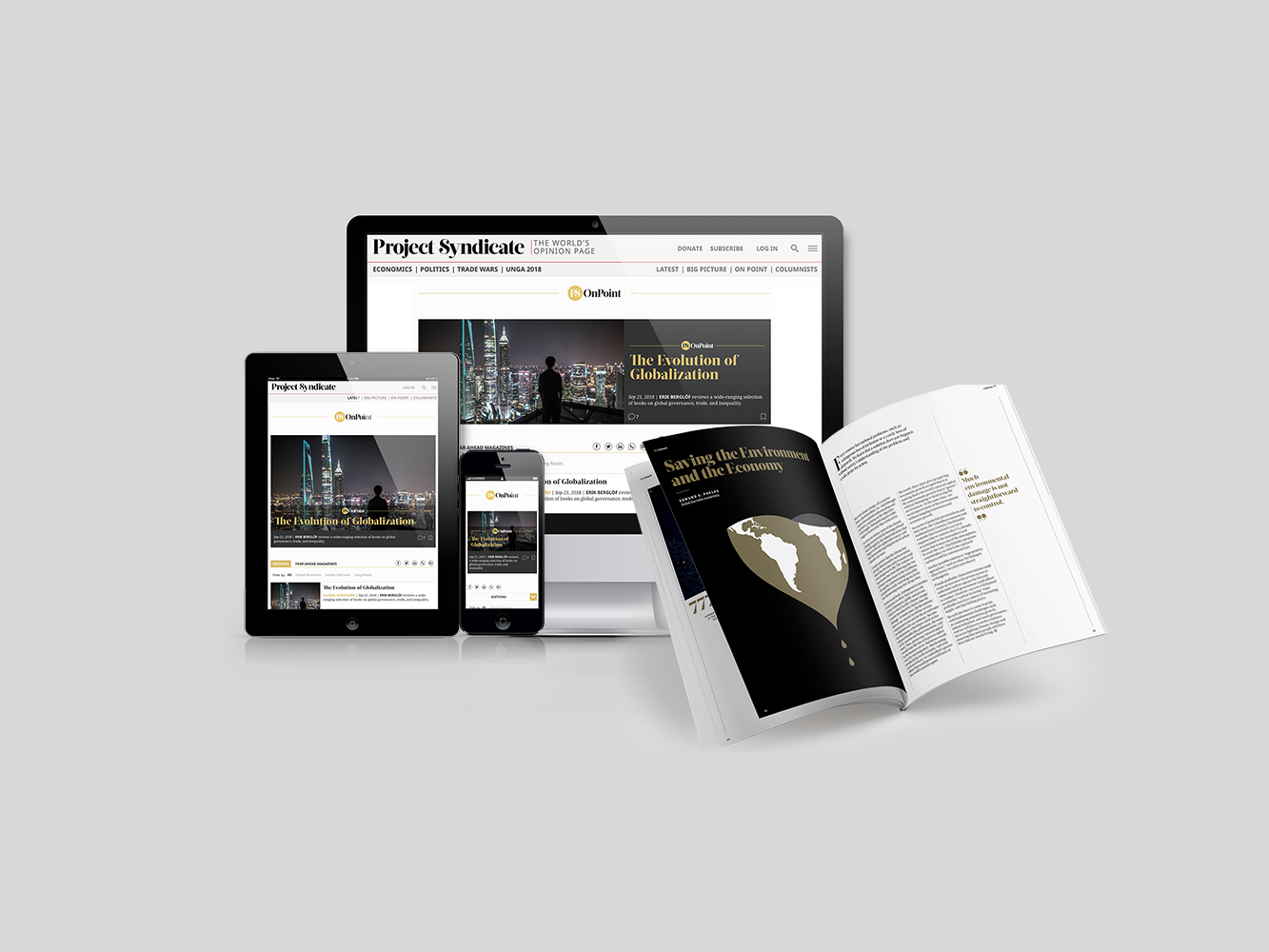 Subscribe now
Get unlimited access to OnPoint, the Big Picture, and the entire PS archive of more than 14,000 commentaries, plus our annual magazine, for less than $2 a week.
Deshalb haben die EU, Argentinien und die Mongolei im September 2017 die Allianz für folterfreien Handel gegründet, die ausdrücklich darauf abzielt, den Handel mit Waren zu beenden, deren einziger Zweck es ist, Menschen Schmerzen zuzufügen. Heute umfasst die Allianz fast 65 Länder, die jeden bewohnten Kontinent vertreten.
Auf seiner ersten Ministertagung im vergangenen September hat das Bündnis beschlossen, Worten Taten folgen zu lassen. In einem gemeinsamen Kommuniqué kamen die Mitglieder überein, sich für die Schaffung eines UN-Instruments, wie beispielsweise eines verbindlichen Übereinkommens, einzusetzen, um den Handel mit Folterinstrumenten zu beenden.
Weniger als ein Jahr später nähern wir uns dem ersten Meilenstein auf diesem Weg. In diesem Monat wird die UN-Generalversammlung voraussichtlich eine Resolution verabschieden, die auf die Abschaffung des Handels mit Geräten abzielt, deren einziger praktischer Nutzen die Folter ist, mit dem Ziel, die Produktion dieser Geräte einzustellen. Die Resolution würde den Prozess der Festlegung internationaler Regeln für diese Aktivitäten effektiv einleiten und uns einen Schritt näher an eine Welt ohne Folter bringen.
Es wird nicht einfach sein, von der Resolution zu verbindlichen internationalen Regeln zu gelangen. Aber internationale Übereinkommen wie das Waffenhandelsabkommen und das Übereinkommen über den internationalen Handel mit gefährdeten Arten freilebender Tiere und Pflanzen beweisen, dass der Handel mit einem breiten internationalen Engagement verantwortungsvoller und humaner gestaltet werden kann. Um ähnliche Erfolge beim Handel mit Folterinstrumenten zu erzielen, bedarf es der Unterstützung von mehr Regierungen auf der ganzen Welt.
Die EU, die von Anfang an an der Spitze dieses Prozesses stand, ist bestrebt, ihre Führungsrolle zu wahren, und sie wird weiterhin mit den Ländern überall zusammenarbeiten, um verbindliche Regeln für den Handel mit Folterinstrumenten zu gewährleisten. Dies ist ein zentrales Element unserer umfassenderen wertebasierten Handelsagenda.
Natürlich würden Regeln, die den Handel mit den Folterinstrumenten verhindern, die Praxis nicht beenden. Aber sie würden die Dinge für Folterer deutlich erschweren - und verteuern - und gleichzeitig die Gewinne der Produzenten so stark drücken, dass sie ermutigt werden, andere Möglichkeiten zu nutzen. Das wäre ein großer Sieg. Um derjenigen willen, die Folter erlitten haben - und weiterhin ertragen werden -, sollten alle Regierungen weltweit zusammenkommen, um sich hierfür einzusetzen.
Aus dem Englischen von Eva Göllner