Schottland nach dem Pfund Sterling
BERKELEY – Die Wahrscheinlichkeit einer Unabhängigkeit Schottlands steigt täglich. Beim schottischen Referendum 2014 sprachen sich rund 45% der Wähler für die Unabhängigkeit aus. Der Brexit, den rund 60% der schottischen Wähler ablehnten, zwingt die Wählerschaft nun, sich zwischen dem Verbleib im Vereinigten Königreich und der Europäischen Union zu entscheiden, was die öffentliche Meinung weiter in Richtung Unabhängigkeit verlagert.
Die chaotischen Handelsverhandlungen von Premierminister Boris Johnson mit der EU verschärfen das Dilemma. Dies spiegelt sich in sechs in diesem Jahr durchgeführten Meinungsumfragen wieder, in denen sich jeweils mehr als 50% der Teilnehmer für die Unabhängigkeit aussprachen.
Doch wenn Sie glauben, dass die Verhandlungen des Vereinigten Königreichs mit der EU nervenaufreibend seien, dann warten Sie bloß auf seine Verhandlungen mit Schottland. Sollten die Einnahmen aus dem Nordseeöl auf Pro-Kopf-Basis zugeteilt werden oder geografisch, so wie Fischereirechte? Sollte die Verantwortung für die Bedienung der staatlichen britischen Schulden als Funktion der jeweiligen Nationaleinkommen oder der Bevölkerungszahl zugewiesen werden?
Dann sind da die Vereinbarungen über die Währung. Man könnte glauben, dass dies kein internationales Verhandlungsthema sei. Viele dürften davon ausgehen, dass ein unabhängiges Schottland seine eigene Währung haben sollte, die von seiner eigenen Notenbank verwaltet wird.
Jedoch erklärten bei einer aktuellen schottischen Meinungsumfrage 40% der Teilnehmer, es sei "weniger wahrscheinlich", dass sie für die Unabhängigkeit stimmen würden, wenn dies bedeute, das Pfund Sterling aufzugeben. Zugegeben wurde diese Umfrage von einer für den Verbleib im Vereinigten Königreich eintretenden Lobby-Organisation, Scotland in Union, in Auftrag gegeben. Trotzdem ist das Ergebnis ein Anhaltspunkt für das Unbehagen, das viele Schotten bei dem Gedanken empfinden, das Pfund gegen eine unsichere Nachfolgewährung einzutauschen.
Vor einem Jahrzehnt strebten viele schottische Unabhängigkeitsbefürworter eine Währungsunion mit dem restlichen Vereinigten Königreich an. Schottland sollte dabei weiter die Leistungen der Bank von England als Kreditgeber letzter Instanz und die damit einhergehenden Reputationsvorteile genießen. Doch lehnte die britische Regierung die Idee rasch ab, und ohnehin erübrigt sich diese Möglichkeit durch den Brexit nun, weil ein unabhängiges Schottland, das sich bereits in einer Währungsunion mit einem Nicht-EU-Land befindet, nicht wieder der EU beitreten könnte.
Subscribe to Project Syndicate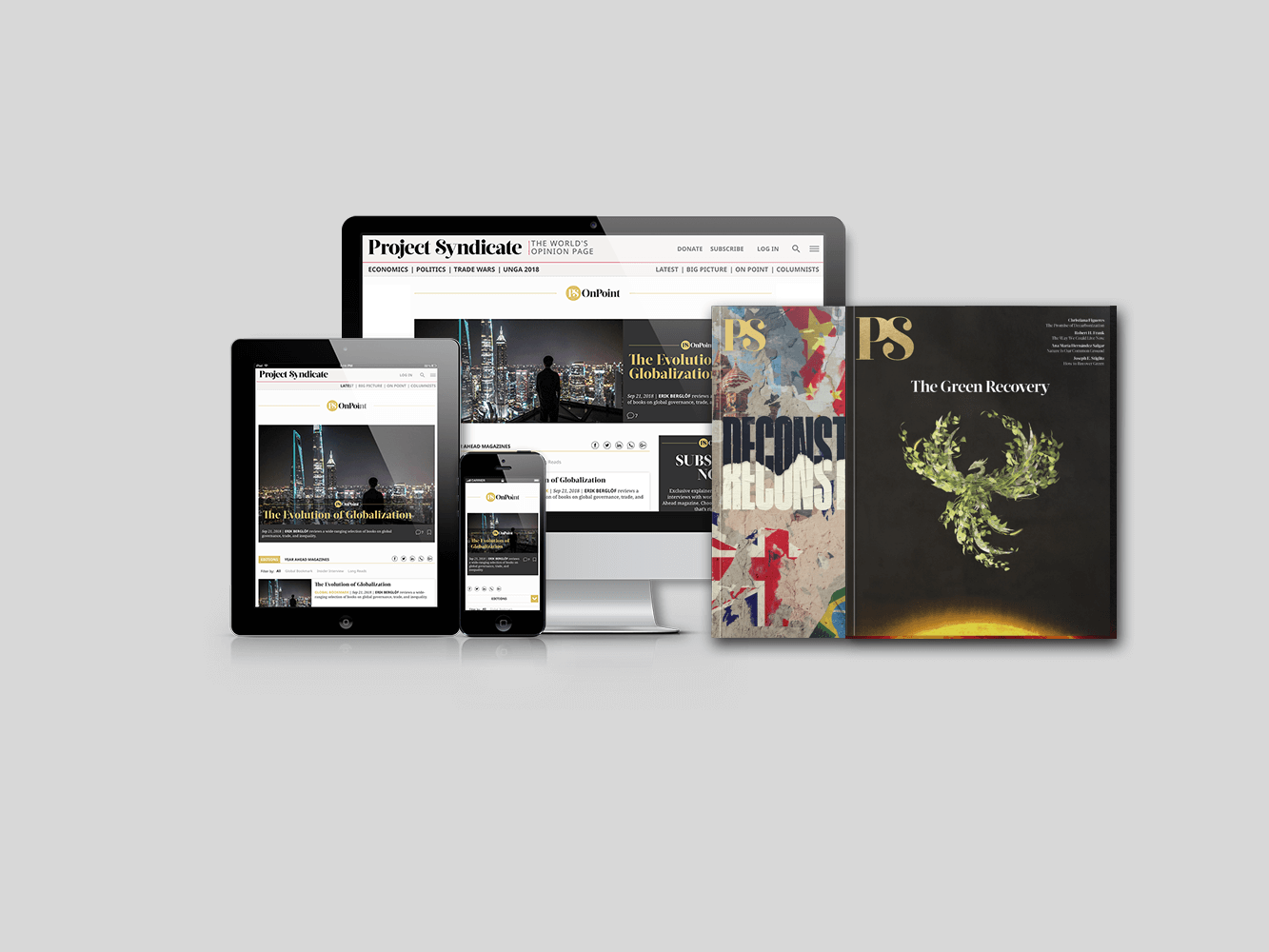 Subscribe to Project Syndicate
Enjoy unlimited access to the ideas and opinions of the world's leading thinkers, including weekly long reads, book reviews, and interviews; The Year Ahead annual print magazine; The Green Recovery special-edition print magazine; the complete PS archive; and more – All for less than $9 a month.
Einige haben vorgeschlagen, dass Schottland eine neue Währung ins Leben rufen und diese einseitig fest an das Pfund knüpfen könnte. Eine derartige Regelung, so die Argumentation der Befürworter, würde Währungsstabilität gegenüber dem Vereinigten Königreich sicherstellen, aber Schottland zugleich in die Lage versetzen, wieder der EU beizutreten. Und nach einem angemessenen Zeitraum würde das Land seine Währung dann durch den Euro ersetzen.
Bis dahin jedoch hätte Schottland keinerlei Einfluss auf das Zinsniveau im Lande. Es hätte keinen Kreditgeber letzter Instanz. Und ob es sich für die Mitgliedschaft in der Eurozone qualifizieren würde ist unklar. Eines der Konvergenzkriterien für den Beitritt ist, dass die Währung eines Landes gegenüber dem Euro zwei Jahre lang stabil bleibt. Den Wechselkurs gegenüber dem Euro stabil zu halten, während er gleichzeitig an das Pfund geknüpft ist, wäre ein hübsches Kunststück.
Damit bleibt als einzige Option eine neue nationale Währung, die von einer unabhängigen Notenbank verwaltet wird, welche eine Politik in Übereinstimmung mit einem Mandat zur Gewährleistung von Preisstabilität verfolgt. Doch wie die letzten Jahre gezeigt haben, ist die Inflationssteuerung bestenfalls in der Entwicklung begriffen. Da die Notenbanken ihre Inflationsziele immer wieder verfehlen, hat es die Politik bisher nicht geschafft, Bevölkerung und Investoren zu überzeugen, dass sie zielgenau agiert. Zudem wird sich eine Unabhängigkeit der Notenbank in einem politisch aufgeladenen Umfeld, in dem bereits Forderungen laut werden, alle möglichen Sonderinteressen in den Vorstand der neuen Bank zu berufen, nur schwer erreichen lassen.
Trotzdem ist die Kombination aus unabhängiger Notenbank und Inflationsteuerung die am wenigsten schlechte Alternative. Die schwedische Erfahrung zeigt, dass sich so für ein kleines Land, das nicht den Euro eingeführt hat, Währungsstabilität gewährleisten lässt. Dies setzt natürlich ein hohes Maß an Haushaltsdisziplin voraus, wie es Schweden bereits wirksam unter Beweis gestellt hat, Schottland jedoch bisher nicht.
Ohnehin dürfte, was für Schweden Dauerzustand ist, für Schottland eine Übergangsphase bleiben. Schottland dürfte es kaum schaffen, ein Draußenbleiben aus dem Euro auszuhandeln. Doch sollte dies eine Einigung nicht verhindern. Die Mitgliedschaft in der Eurozone erscheint angesichts der Bankenunion, des Bekenntnisses der Europäischen Zentralbank zu ihrer Verantwortung als Kreditgeberin letzter Instanz und der Fortschritte der EU bei der Schaffung einer gemeinsamen Haushaltskapazität als eine sichere Option.
Der erste Schritt – die Einführung einer neuen schottischen Währung – wird nicht leicht. Es wird dazu erforderlich sein, nicht nur Banknoten zu drucken, sondern auch die Computersysteme der Banken umzuprogrammieren und die Konten von Unternehmen und Behörden umzurechnen. Geldautomaten und die Bezahlstationen der Parkhäuser müssen umprogrammiert werden. Man sollte nicht vergessen, dass es zwei volle Jahre erforderte, die Umstellung von den europäischen Altwährungen auf den Euro abzuschließen. Ein glaubwürdiger Plan für Schottland würde erfordern, dass die Politik jetzt mit den Vorbereitungen beginnt.
Nichts davon bedeutet, dass die Unabhängigkeit nicht kommen wird. Da ich selbst (wenn auch zugegeben vor einer ganzen Weile) in Schottland gelebt habe, weiß ich, dass die schottische Identität sehr ausgeprägt ist. Unabhängigkeitsreferenden werden durch mehr als nur Wirtschaftsfragen entschieden; das Brexit-Votum des Vereinigten Königreichs selbst ist ein deutlicher Beweis dafür.
Doch braucht Schottland einen Plan für eine neue Währung und eine unabhängige Notenbank sowie ein Konzept für seine anschließende Einführung des Euro. Dies würde viel dazu beitragen, diejenigen Schotten, die sich nach Unabhängigkeit sehen, aber sich sorgen, was nach dem Pfund Sterling kommt, zu beruhigen.
Aus dem Englischen von Jan Doolan