L'Ecosse après la livre sterling
BERKELEY – Les chances que l'Écosse devienne indépendante augmentent de jour en jour. Lors du référendum écossais de 2014, quelques 45% des électeurs étaient en faveur de l'indépendance. Le Brexit, auquel quelques 60% des électeurs écossais se sont opposés, oblige désormais l'électorat écossais à choisir entre rester au Royaume-Uni et rester dans l'Union européenne, poussant davantage encore l'opinion publique vers l'indépendance.
Les négociations commerciales honteuses du Premier ministre Boris Johnson avec l'UE accentuent ce dilemme. Reflétant ces pressions, le sentiment pro-indépendance a dépassé les 50% dans six sondages menés cette année.
Mais si vous pensez que les négociations du Royaume-Uni avec l'UE sont tendues, attendez donc de voir ses négociations avec l'Écosse ! Les revenus du pétrole de la mer du Nord devraient-ils être répartis sur une base démographique, en fonction de la population, ou géographique, comme pour les droits de pêche ? La responsabilité du service de la dette nationale du Royaume-Uni devrait-elle être attribuée en fonction des revenus ou de la population relatifs de chaque pays ?
Ensuite, viennent les arrangements monétaires. On pourrait penser que c'est une question qui ne devrait pas demander de négociation internationale. Beaucoup supposeront qu'une Écosse indépendante devrait avoir sa propre monnaie, gérée par sa propre banque centrale.
Pourtant, un autre sondage récent a révélé que 40% des Écossais se décrivent comme « moins susceptibles » de voter pour l'indépendance si cela signifiait l'abandon de la livre sterling. Certes, le sondage a été commandé par un lobby pro-britannique, Scotland in Union. Néanmoins, le résultat est révélateur de l'inconfort que ressentent de nombreux Écossais à l'idée d'abandonner la livre sterling en faveur d'un successeur incertain.
Il y a dix ans, les Écossais pro-indépendance ont appelé de leurs vœux une union monétaire avec ce qui resterait du Royaume-Uni. L'Écosse continuerait ainsi de bénéficier des services de prêteur de dernier recours et des avantages de réputation liés à l'association avec la Banque d'Angleterre. Mais le gouvernement britannique avait rapidement mis le holà à cette idée. Quoi qu'il en soit, cette possibilité a été rendue sans objet par le Brexit, car une Écosse indépendante, si elle était dans une union monétaire avec un pays extra-UE, ne serait pas en mesure de rejoindre l'UE.
Subscribe to Project Syndicate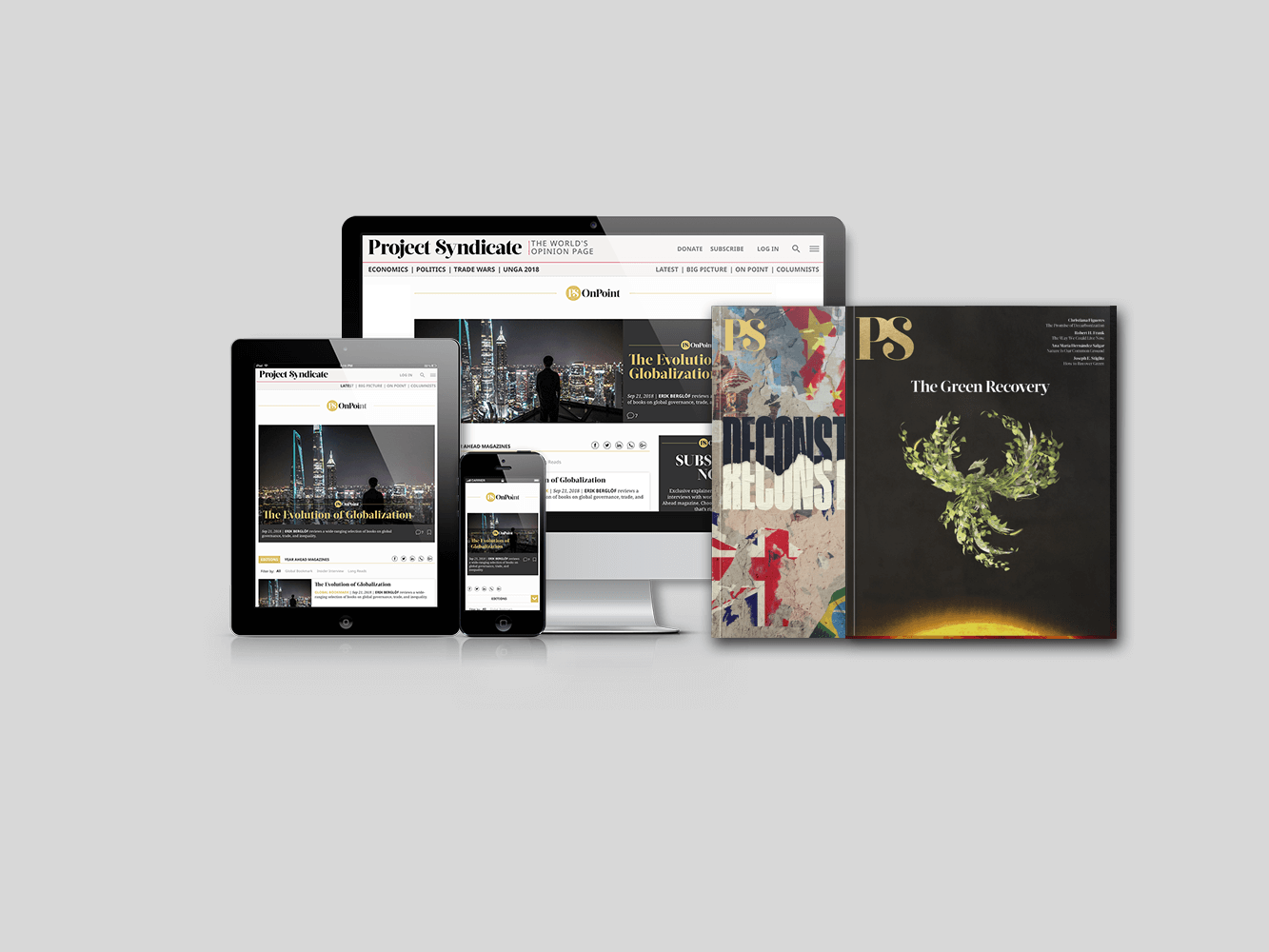 Subscribe to Project Syndicate
Enjoy unlimited access to the ideas and opinions of the world's leading thinkers, including weekly long reads, book reviews, and interviews; The Year Ahead annual print magazine; The Green Recovery special-edition print magazine; the complete PS archive; and more – All for less than $9 a month.
Certains ont suggéré que l'Écosse devrait créer une nouvelle monnaie et l'ancrer fermement à la livre sterling à la manière d'une caisse d'émission (currency board). Cet arrangement, soutiennent les partisans, garantirait la stabilité de la monnaie par rapport au Royaume-Uni, mais permettrait également à l'Écosse de rejoindre l'UE. Après une période appropriée, elle remplacerait sa monnaie par l'euro.
En attendant, cependant, l'Écosse n'aurait aucun mot à dire sur le niveau des taux d'intérêt en vigueur dans le pays. Elle ne posséderait aucun prêteur de dernier recours. De plus, son éligibilité à la zone euro n'est pas évidente. L'un des critères de convergence régissant l'admission est de maintenir sa monnaie stable par rapport à l'euro pendant deux ans. Maintenir le taux de change stable par rapport à l'euro tout en l'ancrant à la livre sterling ne serait pas aisé.
Cela ne laisse que l'option d'une nouvelle monnaie nationale gérée par une banque centrale indépendante qui définirait sa politique monétaire selon un mandat visant à assurer la stabilité des prix. Mais, comme l'ont montré ces dernières années, le ciblage de l'inflation est au mieux un travail en cours. Les banques centrales manquant à plusieurs reprises leurs objectifs, les décideurs n'ont pas été en mesure de convaincre le public et les investisseurs que leur objectif est véritable. De plus, l'indépendance de la banque centrale sera difficile à établir dans un environnement politiquement chargé où il y a déjà des appels à placer toutes sortes d'intérêts particuliers au conseil d'administration de la nouvelle entité.
Pourtant, la combinaison de l'indépendance de la banque centrale et du ciblage de l'inflation est la moins mauvaise alternative. L'expérience de la Suède montre que cette combinaison peut assurer la stabilité monétaire d'un petit membre de l'UE qui n'a pas adopté l'euro. Bien entendu, cela suppose un niveau élevé de discipline budgétaire, ce que la Suède a effectivement démontré, mais pas encore l'Écosse.
Dans tous les cas, ce qui est un état permanent pour la Suède sera vraisemblablement une phase temporaire pour l'Écosse, qui ne sera probablement pas en mesure de négocier une clause d'exemption de l'euro. Mais cela ne devrait pas être un facteur décisif. L'adhésion à la zone euro semble être une option sûre, étant donné l'union bancaire, la reconnaissance par la Banque centrale européenne de ses responsabilités de prêteur de dernier recours et les progrès de l'UE dans la création d'une capacité fiscale commune.
La première étape, établir une nouvelle monnaie écossaise, ne sera pas facile. Il sera nécessaire non seulement d'imprimer des billets de banque, mais aussi de reprogrammer les ordinateurs des banques et de convertir les comptes des entreprises et du gouvernement. Les guichets automatiques et les caisses de stationnement devront être modernisés. Il convient de rappeler qu'il a fallu deux années complètes pour achever le passage des anciennes monnaies européennes à l'euro. Un plan crédible pour l'Écosse obligerait les décideurs politiques à commencer à se préparer dès maintenant.
Rien de tout cela ne signifie que l'indépendance ne se produira pas. Je sais, pour y avoir vécu (il y a certes quelque temps), que l'identité écossaise est forte. Les référendums d'indépendance ne se limitent pas à l'économie, comme le démontre amplement le vote britannique sur le Brexit.
Mais l'Écosse a besoin d'un plan pour une nouvelle monnaie et une banque centrale indépendante, ainsi que pour sa transition ultérieure vers l'euro. Cela contribuerait grandement à rassurer les Écossais qui aspirent à l'indépendance mais s'inquiètent de ce qui succèdera à la livre sterling.
Traduit de l'anglais par Timothée Demont