Cómo hacer para que las sanciones económicas a Corea del Norte funcionen
CAMBRIDGE – La semana pasada, en una señal descarada de rechazo a las nuevas y duras sanciones de las Naciones Unidas, el régimen del líder norcoreano Kim Jong-un disparó un misil balístico sobre la isla japonesa de Hokkaido, ubicada al norte -su segundo lanzamiento sobre Japón en menos de tres semanas-. Pero, lejos de indicar que las sanciones no funcionan, el accionar de Kim demuestra que todavía no son lo suficientemente duras.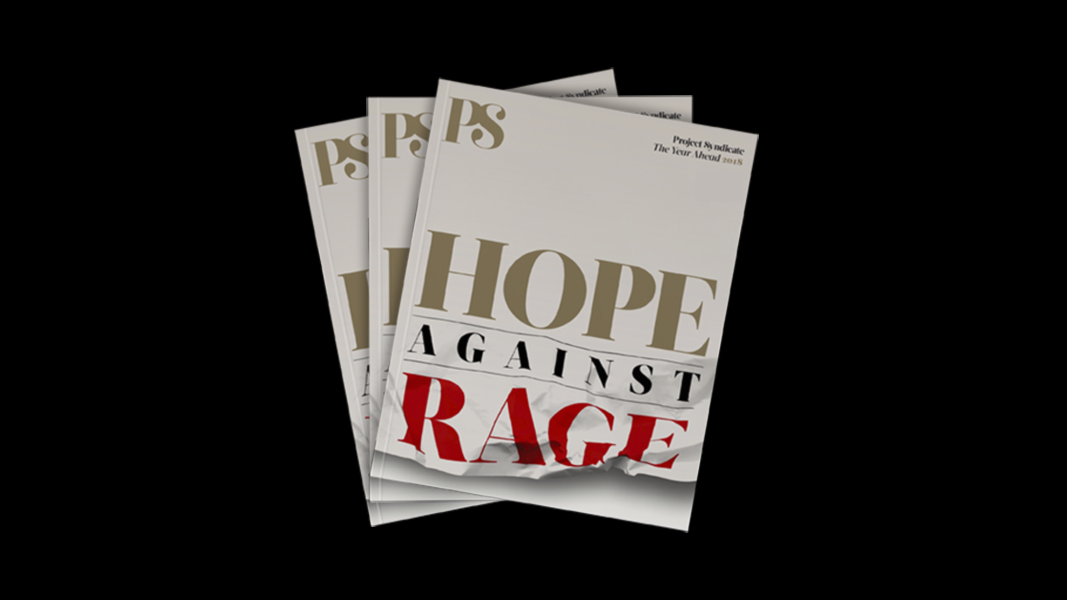 The Year Ahead 2018
The world's leading thinkers and policymakers examine what's come apart in the past year, and anticipate what will define the year ahead.
Las últimas sanciones limitan las importaciones de petróleo, prohíben las exportaciones textiles y penalizan a determinadas entidades de gobierno norcoreanas. Luego de la respuesta de Kim, las sanciones deberían endurecerse aún más, hasta interrumpir todo comercio con Corea del Norte, e inclusive frenar todas las importaciones de combustible.
Corea del Norte es uno de los países más insulares del mundo. Esa insularidad es una maldición para el pueblo norcoreano que viene sufriendo desde hace tanto tiempo, pero una ventaja para una estrategia basada en las sanciones, porque hace falta un solo país para que funcione: China.
Desde una perspectiva económica, China es el único país que realmente cuenta para Corea del Norte, ya que controla alrededor del 90% del comercio exterior de Corea del Norte y suministra casi todo su combustible. Sin embargo, la economía de China apenas registraría el efecto de las nuevas sanciones: el PIB anual de Corea del Norte, de apenas 28.000 millones de dólares, constituye poco más que un error de redondeo para su vecino gigante.
La falta de alternativas comerciales viables y la enorme asimetría de poder entre Corea del Norte y quienes imponen las sanciones significa que un régimen de sanciones más estricto terminaría arrinconando al país. La pregunta es si una penuria económica induciría a Corea del Norte a cambiar su política nuclear. Aunque es imposible asegurarlo, un análisis de la economía del programa nuclear de Corea del Norte sugiere que podría ser así.
Contrariamente a la percepción popular, las armas nucleares son armas de los pobres -extraordinariamente baratas comparadas con los armamentos convencionales-. Por cierto, fue este razonamiento el que impulsó el gigantesco arsenal nuclear de la Unión Soviética: los líderes soviéticos, al reconocer que no podían competir con las armas convencionales de un país mucho más rico como Estados Unidos, asignaron los recursos limitados del país a crear un arsenal nuclear potencialmente devastador.
De la misma manera, el foco de Corea del Norte en armas nucleares en vez de armamentos convencionales tal vez le esté permitiendo minimizar la compensación entre armas y manteca: en verdad, existen informes de cierta vitalidad de la economía norcoreana, con mercados llenos de productos y nuevos edificios en construcción. Por lo tanto, hacen falta sanciones más duras para aumentar el precio económico que el régimen debe pagar por su programa nuclear.
Aun si Corea del Norte no cambia su política, el total aislamiento económico puede traer aparejado el fin de su programa nuclear, al sembrar la discordia interna y, en definitiva, desatar el colapso del régimen. Sin embargo, China espera evitar precisamente ese desenlace -una razón clave por la cual hasta ahora se ha negado a una escalada aún mayor de las sanciones.
A China le preocupa que el colapso del régimen de Kim alimente una importante crisis de refugiados, con millones de coreanos filtrándose por su frontera en busca de alimentos, refugio y seguridad -y, en el proceso, imponiendo serios costos económicos y sociales a China-. Es más, los líderes chinos temen perder el amortiguador norcoreano que separa a China de las tropas estadounidenses estacionadas en Corea del Sur. Dada la creencia generalizada en los círculos políticos de China de que Estados Unidos espera, secretamente, volver a librar la guerra coreana y establecer una Corea única aliada de Estados Unidos en la frontera de China, la potencia de este temor no debería subestimarse.
La administración del presidente de Estados Unidos, Donald Trump, entiende la importancia crucial de China para cualquier estrategia de frenar las ambiciones nucleares de Corea del Norte. Pero, hasta ahora, Estados Unidos se ha basado en amenazas, como la de poner fin a un comercio bilateral de 650.000 millones de dólares, para persuadir a China de que tiene que cooperar. No es un garrote, sino un búmeran -que golpeará a China e inmediatamente regresará a abofetear a Estados Unidos. 
Lo que se necesita, en cambio, son zanahorias. Persuadir a China de aislar económicamente a Corea del Norte exigirá que la comunidad internacional establezca cierto acuerdo con respecto a cómo se manejaría un colapso del régimen, con un ojo puesto en apaciguar las principales preocupaciones de China.
Para empezar, toda la comunidad internacional, pero especialmente Estados Unidos, debe prometer explícitamente que no intentará cambiar la naturaleza del régimen norcoreano. Eso significa que si el régimen de Kim colapsa, Estados Unidos no perseguirá la reunificación. En cambio, China debería ejercer una custodia política esencial de Corea del Norte en caso de que surja un vacío de poder. Pase lo que pase, las tropas estadounidenses y surcoreanas no cruzarían el paralelo 38.
Persuadir a China de imponer sanciones que podrían destruir al régimen también requerirá de promesas económicas. Toda la comunidad internacional -especialmente Estados Unidos, Japón y Corea del Sur- deberían comprometerse a compartir los costos gigantescos de acoger a los refugiados y reconstruir la economía de Corea del Norte. Si bien China inevitablemente cubriría un porcentaje sustancial de esos costos, debido a su proximidad geográfica y a sus lazos históricos con Corea del Norte, necesita una garantía de que no terminará siendo el único país en asumir la carga.
Lo cierto es que esta estrategia, en alguna medida, es reminiscente de la que se adoptó en la Conferencia de Yalta en 1945, donde los líderes de la Unión Soviética, el Reino Unido y Estados Unidos delinearon esferas geopolíticas de influencia en la Europa post-Segunda Guerra Mundial. Por lo tanto, es probable que existan objeciones morales e ideológicas.
Pero es hora de abrir los ojos. La amenaza nuclear planteada por Corea del Norte es seria, inmediata y requiere de una respuesta audaz. No es momento de verse limitado por convenciones e ideología; es hora de hacer lo que sea necesario para distender las tensiones nucleares y proteger las vidas de aquellos que se encuentran en la mira del régimen de Kim.
China es el único país con el poder de obligar a Corea del Norte a cambiar su política nuclear. Convencer a los chinos de ejercer ese poder debe ser la máxima prioridad de los líderes del mundo.