Não existe alternativa ao multilateralismo
CAMBERRA – Desde a criação do sistema de Bretton Woods, há 75 anos, que os países se reúnem em prol de bens públicos globais, originando simultaneamente o sistema comercial internacional e uma rede de segurança financeira global.
É a esta abordagem multilateral que devemos o nosso êxito partilhado. O livre fluxo do comércio, do investimento e de ideias ajudou a retirar mais pessoas da pobreza do que nunca antes acontecera. E as crescentes classes médias do mundo estão hoje a alargar as oportunidades para aumentar o intercâmbio de bens, serviços e inovações.
Ao garantir a segurança económica e política global, o sistema multilateral permite que tanto países grandes como pequenos cumpram o seu potencial. Como beneficiários deste sistema, todos temos uma responsabilidade para salvaguardar as instituições que têm sustentado a nossa prosperidade económica. Agora temos de trabalhar em conjunto para criar um consenso sobre desafios globais prementes.
As crescentes tensões comerciais são um desses desafios. Embora reconheçamos que tenham de ser endereçadas questões legítimas, preocupa-nos que os riscos dos danos colaterais estejam a crescer. A incerteza quanto à perspectiva global está a contribuir para um abrandamento da actividade comercial e produtiva. A volatilidade dos mercados financeiros e a instabilidade cambial estão a subir, ao mesmo tempo que se reduzem os fluxos de capital direccionados para as economias emergentes. A deterioração das condições do comércio global estão a afectar a confiança dos investidores, os gastos das empresas, e a produtividade. Os riscos continuam com inclinação descendente, e o Banco Mundial e o Fundo Monetário Internacional continuam a rever em baixa as suas previsões para o crescimento económico.
Precisamos de inverter o curso, e isso obriga a uma acção colectiva. O primeiro passo consiste em apoiar o sistema multilateral já regulamentado. Ao mesmo tempo que se respeitam as prioridades nacionais de cada país, precisamos de proteger os mercados livres e abertos, porque é isso que garantirá um crescimento mais forte e mais prosperidade para todos. Não devemos recorrer ao unilateralismo e ao proteccionismo. Procurar o confronto em vez do diálogo só irá agravar os riscos, desgastar a confiança, e enfraquecer as perspectivas de recuperação económica global. O compromisso é essencial para se chegar a resultados positivos para todos e à confiança mútua.
O multilateralismo depende dos princípios essenciais da não-discriminação, da previsibilidade e da transparência. Obedecemos a estes princípios porque sabemos que funcionam. Em 2008, legisladores de todo o mundo – especialmente os dos países do G20 – reuniram-se para salvaguardar a economia global. Os líderes tomaram medidas decisivas e coordenadas, que foram amplamente reconhecidas como tendo reforçado a confiança dos consumidores e das empresas, motivando desse modo as primeiras fases da recuperação. Seguidamente, o G20 implementou reformas destinadas à promoção da estabilidade financeira, através do reforço da regulamentação e da supervisão coordenada.
Subscribe now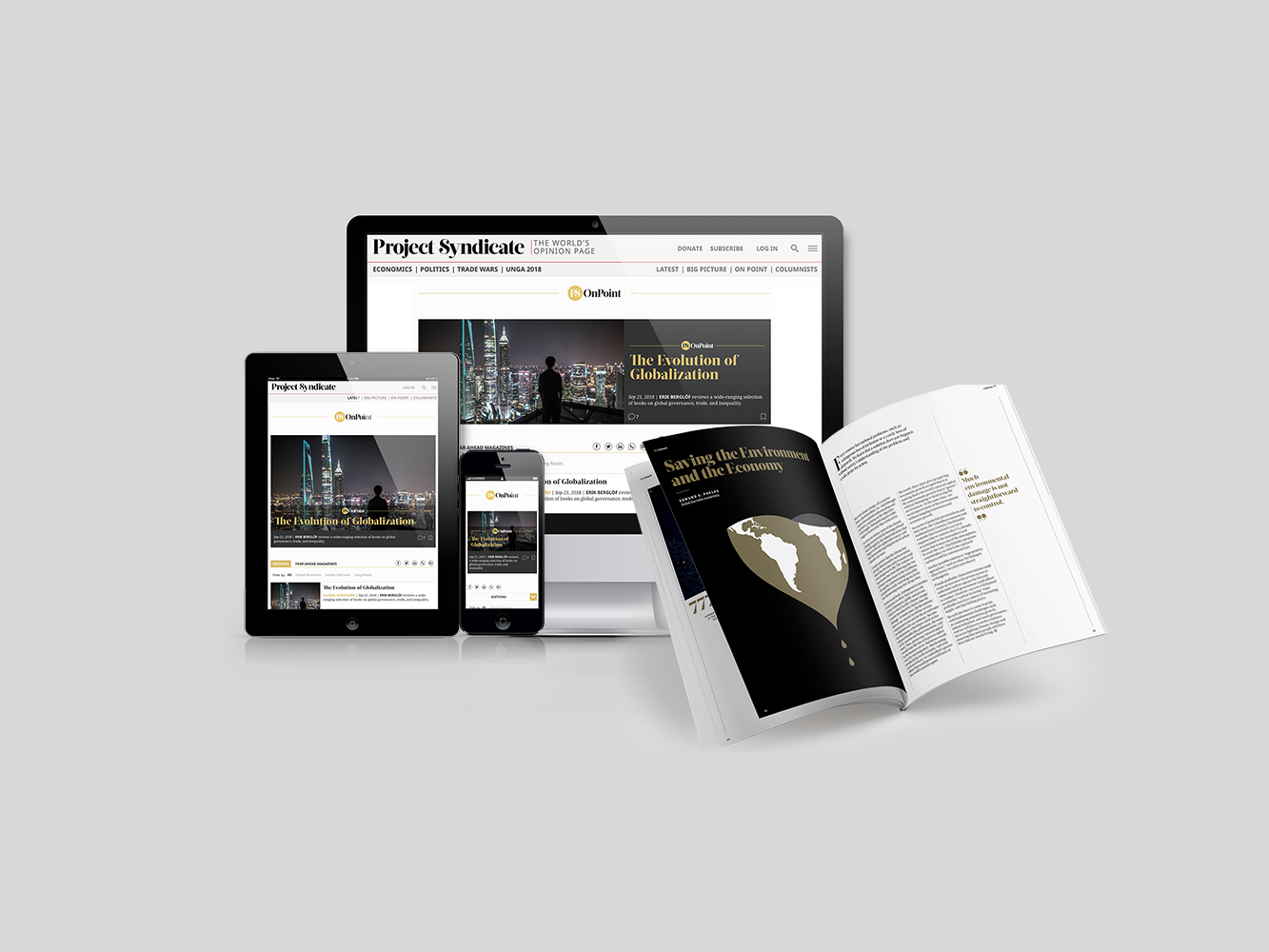 Subscribe now
Subscribe today and get unlimited access to OnPoint, the Big Picture, the PS archive of more than 14,000 commentaries, and our annual magazine, for less than $2 a week.
Mais recentemente, os líderes do G20 responderam às crescentes preocupações sobre a evasão fiscal das empresas. Em Novembro de 2015, os estados-membros acordaram uma estratégia para garantir que os lucros das multinacionais são tributados no país onde ocorre a actividade económica. Este consenso demonstrou um compromisso com a equidade, a transparência e a responsabilização no tratamento de um complexo desafio transfronteiriço. No ambiente global actual, precisamos muito mais deste tipo de liderança e cooperação.
O G20 é um fórum importante para os líderes mundiais forjarem acordos sobre soluções para os nossos problemas partilhados, porque é suficientemente pequeno para ser eficiente, mas suficientemente grande para ser representativo. Mas existem preocupações legítimas de que o sistema multilateral se debata para gerir a complexidade da economia global actual. Precisamos de olhar de forma honesta para o nosso sistema comercial, reformar a governação das nossas instituições multilaterais e desenvolver um acordo de cooperação sobre a tributação digital.
Estas questões são distintas, mas têm de ser enfrentadas do mesmo modo: através do diálogo multilateral e da criação de consensos. Os objectivos primordiais têm de ser a redução dos incentivos para a acção unilateral e a promoção do respeito pelas normas e leis internacionais.
A Arábia Saudita, a Itália e a Índia, os países que ocuparão a presidência do G20 durante os próximos três anos, têm a oportunidade – e a responsabilidade – de definir o rumo estratégico do grupo. O G20 tem de continuar a apoiar um sistema de comércio aberto e uma rede de segurança financeira global que possam resistir a crises e resolver desafios como o investimento insuficiente em infra-estruturas e a resiliência a catástrofes. O G20 também disponibiliza um fórum único para a partilha de perspectivas nacionais sobre desafios comuns, incluindo o futuro do trabalho, a capacitação económica das mulheres e a política comercial.
Para restaurar a confiança perdida, o nosso sistema multilateral precisa de novas forças para aguentar a complexidade das nossas circunstâncias actuais. Olhando para o momento da sua emergência como interveniente global durante a crise financeira global de 2008, o G20 precisa de continuar a desenvolver o entendimento e a cooperação mútuos, para que possa defender e apoiar a resolução multilateral de problemas caso ocorra outra crise económica.
Isto não é algo que possa ser feito isoladamente por um ou dois países. Todos nós temos de desempenhar um papel no restabelecimento do sistema multilateral que contribuiu de forma tão importante para o nosso crescimento e prosperidade partilhados durante os últimos 70 anos.
A nossa determinação e sabedoria colectiva podem devolver a economia global a um rumo mais positivo. Enquanto ministros, intervimos para afirmar que usaremos todas as nossas energias para encorajar a cooperação para os desafios globais que enfrentamos juntos.
, , ,