Stehen die US-Konzerne über dem Gesetz?
NEW YORK – Der Gründer der modernen Volkswirtschaftslehre Adam Smith argumentierte, dass die Verfolgung privater Interessen – das Gewinnstreben – unweigerlich dem Gemeinwohl diene. Das mag in manchen Situationen zutreffen, aber offensichtlich nicht immer. Genau wie das Gewinnstreben der Banken zur Finanzkrise von 2008 führte, war es die Gier von Purdue und anderen Pharmaunternehmen, die die Opioidkrise hervorbrachte, und die Unterstützung des Franco-Regimes durch Texaco, die den Faschisten half, im spanischen Bürgerkrieg zu triumphieren.
Diese Litanei der Niedertracht ließe sich problemlos fortsetzen. Jedoch gehört zu den schlimmsten Formen des Missbrauchs durch gierige Konzerne heute die Kindersklaverei. Die Schokoladenliebhaber weltweit wissen es womöglich nicht, doch einige ihrer heimlichen Sünden wurden womöglich von Kindersklaven produziert.
Nestlé, Cargill und andere Lebensmittelunternehmen, gegen die derartige Vorwürfe erhoben werden, mussten sich dafür bisher nicht vor Gericht verantworten. Weil sie oder ihre Tochtergesellschaften ihren Sitz in den USA haben, konnten sie argumentieren, dass sie nicht für im fernen Afrika begangene Missetaten verantwortlich sind. Sie tun dies wohl wissend, dass es in den Ländern, in denen die Kinder ausgebeutet werden, kein wirksam funktionierendes Rechtssystem gibt.
Darüber hinaus würden diese Unternehmen, selbst wenn im Ausland ein rechtliches Urteil gegen sie erginge, kaum etwas bezahlen. Sie würden ihren Betrieb einfach woanders hin verlagern, und es wäre schwierig, wenn nicht gar unmöglich für ein kleines, armes Land, ein ergangenes Urteil auch durchzusetzen.
Diese Fragen standen bei einem vor dem Obersten Gerichtshof der USA in diesem Jahr behandelten Streitfall sämtlich im Raum. Im Fall Nestle USA, Inc. v. John Doe I, et al./Cargill, Inc. v. John Doe I, et al. befand das Gericht gegen sechs Malier, die eine Entschädigung von Nestlé und Cargill wegen ihres Leids als ehemalige Kindersklaven erstreiten wollten. Statt über die Sachlage des Falls zu entscheiden, entschied das Gericht mit 8-1 Stimmen über die verengte rechtliche Frage, ob eine amerikanische Firma für an anderen im Ausland begangenes Unrecht zur Verantwortung gezogen werden könne. Das US Alien Tort Statute, so die Entscheidung des Gerichts, könne nicht "extraterritorial" angewandt werden, weil das auf eine Ausweitung von US-Recht über die Grenzen der USA hinweg hinauslaufen würde.
Natürlich operieren die USA ständig extraterritorial, z. B., wenn sie ausländische Unternehmen bestrafen, weil diese gegen US-Sanktionen gegenüber dem Iran verstoßen. Der Unterschied in diesem Fall ist, dass es amerikanische Unternehmen (oder ihre Erfüllungsgehilfen) waren, die zur Rechenschaft gezogen werden sollten. Indem es zu ihren Gunsten entschied, vermied das Gericht die Frage, wie Unternehmen, die sich im Ausland ungesetzlich verhalten, je zur Rechenschaft gezogen werden können. Vor was für ein Gericht sollen sie gestellt werden, wenn nicht vor ein US-Gericht?
Subscribe to Project Syndicate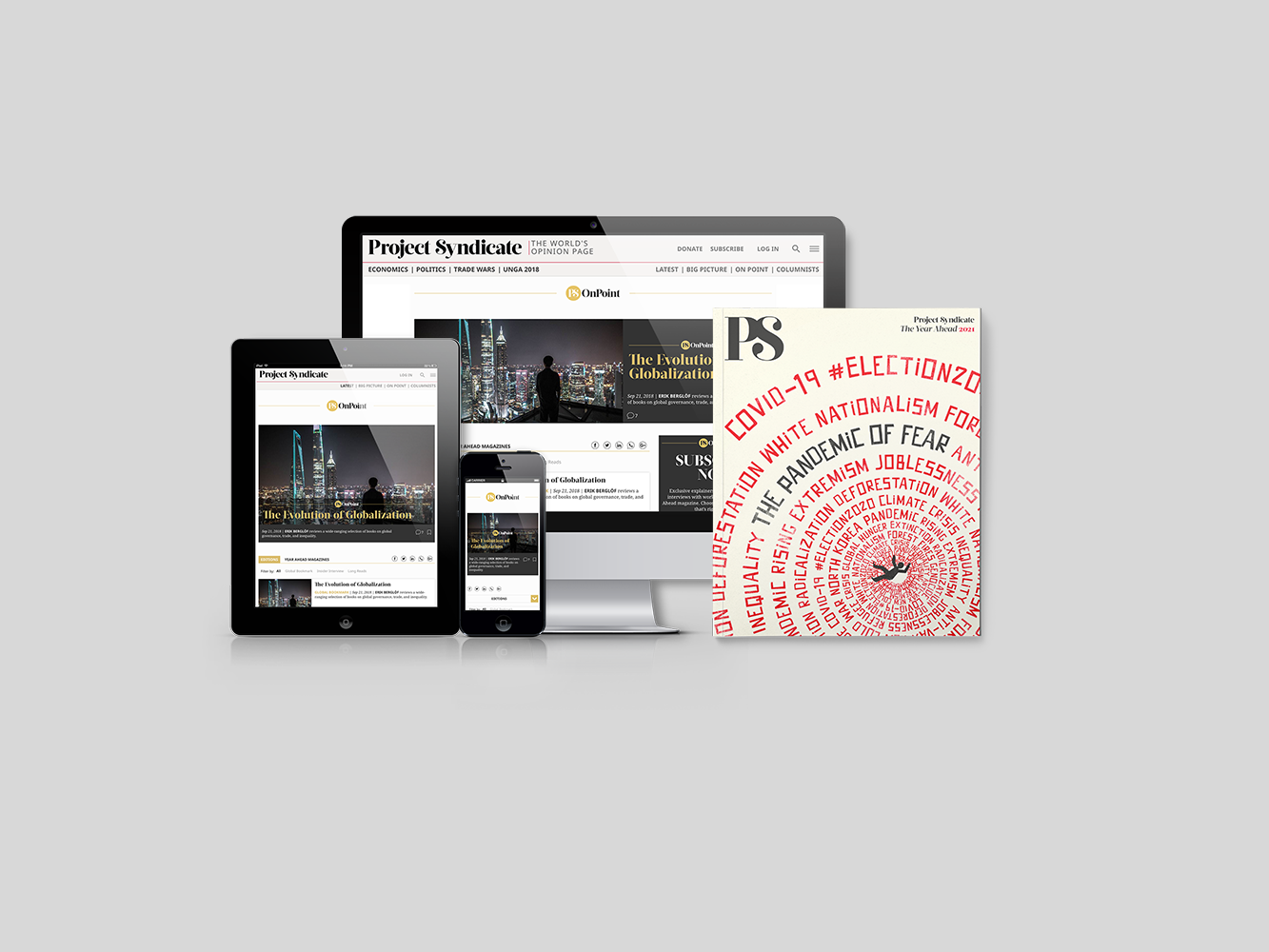 Subscribe to Project Syndicate
Enjoy unlimited access to the ideas and opinions of the world's leading thinkers, including weekly long reads, book reviews, topical collections, and interviews; The Year Ahead annual print magazine; the complete PS archive; and more. All for less than $9 a month.
In Ermangelung jeglicher Rechenschaftspflicht haben die US-Konzerne kaum Anreize, ihr Verhalten im Ausland zu ändern. Wenn sie unsere Lieblingsschokolade zu einem niedrigeren Preis in die Regale bekommen, indem sie Lieferanten einsetzen, die Kinderarbeiter ausbeuten, so werden diejenigen ohne moralische Hemmungen – eine Kategorie, die diese Unternehmen offensichtlich mit einschließt – sich streng an die Logik des Marktwettbewerbs halten und das auch tun.
Wer also schützt die Kinder? In diesem Fall ging es um einen von Amerikas zentralen Werten: die Menschenrechte. Es ist eindeutig in Amerikas Interesse, der übrigen Welt zu zeigen, dass seine Unternehmen seine Werte einhalten, insbesondere in einer Zeit, in der Polizeibrutalität gegen Afroamerikaner im Rampenlicht der internationalen Medien steht.
Gemeinsam mit Oxfam haben wir dem Obersten Gerichtshof einen amicus-Schriftsatz vorgelegt, in dem wir argumentierten, es läge in Amerikas wirtschaftlichem Interesse, US-Unternehmen für widerrechtliches Verhalten zur Verantwortung zu ziehen, egal, wo dieses begangen wird. Wir sind der Überzeugung, dass sich unternehmerische Sozialverantwortung in Ländern, die darauf beharren, für Verbraucher und Unternehmen gleichermaßen langfristig auszahlt.
Schließlich können Länder und Unternehmen mit einem guten Ruf mehr Kapital und bessere Arbeitskräfte anlocken als weniger ethische Wettbewerber, und ihre Produkte sind für eine zunehmend verantwortungsbewusste Generation von Verbrauchern attraktiver. Jüngere Arbeitnehmer sind besonders sensibel dafür, was ihre Arbeitgeber tun und wofür sie stehen. Aus diesem Grund haben so viele Unternehmen gegen Gesetze zur Wählerunterdrückung Stellung bezogen und Ziele zur Senkung ihrer Treibhausgas-Emissionen verabschiedet.
Viel zu viele Unternehmen jedoch sind noch immer durch kurzfristige Gewinne motiviert. Während die Anwälte von Nestlé und Cargill sich sorgfältig mühten, diese vor ihrer Rechenschaftspflicht abzuschirmen, veröffentlichten beide Unternehmen standardisierte Erklärungen, in denen sie Kindersklaverei verurteilten. Doch wenn das ihre Haltung ist, warum wollten sie ihre Argumente nicht dem Gericht vortragen? Ihre gut bezahlten Anwälte wären den Rechtsvertretern der Malier doch wohl mit Sicherheit gewachsen. Wenn die Unternehmen verlören, dann nicht, weil es ihnen an einer angemessenen rechtlichen Vertretung mangeln würde.
Wie können wir sicherstellen, dass Unternehmen nicht im Ausland Dinge tun, die sie zu Hause nie versuchen würden? Die Globalisierung hat diese Frage auf die Tagesordnung gezwungen, weil westliche Unternehmen ihre Abhängigkeit von armen Ländern mit sehr begrenzten rechtlichen Systemen ausgeweitet haben. Extraterritorialität ist nicht das Problem. Am wichtigsten ist, dass wir in einen Abwärtswettlauf hineingeraten. Die USA sollten der Welt versichern, dass sie und ihre Unternehmen für Anstand stehen – ohne irgendwelche Doppelmoral.
In der Zwischenzeit müssen Cargill, Nestlé und andere Unternehmen, die angeblich Menschenrechts- und Umweltverstöße im Ausland begangen haben, vor das Gericht der öffentlichen Meinung gestellt werden. Ihre unermüdlichen Anstrengungen, der Rechenschaftspflicht für ihr Handeln auszuweichen, sprechen Bände.
Aus dem Englischen von Jan Doolan