Staan Amerikaanse bedrijven boven de wet?
NEW YORK – Adam Smith, de grondlegger van de moderne economie, beweerde dat het nastreven van particuliere belangen – winst – altijd het algemeen welzijn zal bevorderen. Dat kan in sommige situaties waar zijn, maar duidelijk niet altijd. Net zoals het winstbejag van banken tot de financiële crisis van 2008 heeft geleid, was het de hebzucht van Purdue en andere farmaceutische bedrijven die de opioïdencrisis heeft veroorzaakt, en was het Texaco's steun aan het Franco-regime dat de fascisten hielp zegevieren in de Spaanse burgeroorlog.
Deze litanie van bedrog kan gemakkelijk worden uitgebreid. Maar een van de ergste vormen van misbruik door hebzuchtige bedrijven is de slavernij van kinderen. Chocoladeliefhebbers over de hele wereld weten het misschien niet, maar sommige van hun guilty pleasures zijn wellicht geproduceerd door kindslaven.
Nestlé, Cargill en andere voedingsbedrijven die met dergelijke beschuldigingen worden geconfronteerd, hebben tot nu toe vermeden zich voor de rechtbank te hoeven verantwoorden. Omdat zij of hun dochterondernemingen hun hoofdkantoor in de Verenigde Staten hebben, kunnen zij aanvoeren dat zij niet verantwoordelijk zijn voor wandaden die in het verre Afrika zijn begaan. Zij doen dit in de wetenschap dat er geen effectief rechtssysteem bestaat in de landen waar kinderen worden uitgebuit.
Bovendien zouden deze bedrijven, zelfs indien zij in het buitenland zouden worden veroordeeld, weinig hoeven betalen. Zij zouden hun activiteiten eenvoudigweg naar elders kunnen verplaatsen, en het zou voor een klein, arm land moeilijk, zo niet onmogelijk, zijn om een gewezen vonnis ten uitvoer te leggen.
Deze kwesties speelden allemaal in een zaak die dit jaar voor het Amerikaanse Hooggerechtshof diende. In de zaak Nestle USA, Inc. v. John Doe I, et al./Cargill, Inc. tegen John Doe I, et al., stelde het hof zes Malinezen in het ongelijk die schadevergoeding hadden geëist van Nestlé en Cargill voor hun lijden als voormalige kindslaven. In plaats van zich uit te spreken over de essentie van de zaak, sprak het hof zich met acht stemmen tegen één uit over de beperktere rechtsvraag of een Amerikaans bedrijf aansprakelijk kan worden gesteld voor letsel dat anderen in het buitenland is aangedaan. De Amerikaanse Alien Tort Statute, zo oordeelde het hof, kan niet ʻextraterritoriaal' worden toegepast, omdat dit zou neerkomen op een uitbreiding van de Amerikaanse jurisdictie tot buiten de grenzen van de VS.
Uiteraard treden de VS bij voortduring extraterritoriaal op, bijvoorbeeld wanneer zij buitenlandse bedrijven straffen voor het overtreden van de sancties tegen Iran. Het verschil in deze zaak was dat het Amerikaanse bedrijven waren (of degenen die namens hen werkten) die ter verantwoording werden geroepen. Door in hun voordeel te beslissen, vermeed de rechtbank de vraag hoe bedrijven die in het buitenland onwettig gedrag vertonen, ooit ter verantwoording kunnen worden geroepen. Voor welke rechtbank moeten zij worden berecht als het geen Amerikaanse kan zijn?
Subscribe to Project Syndicate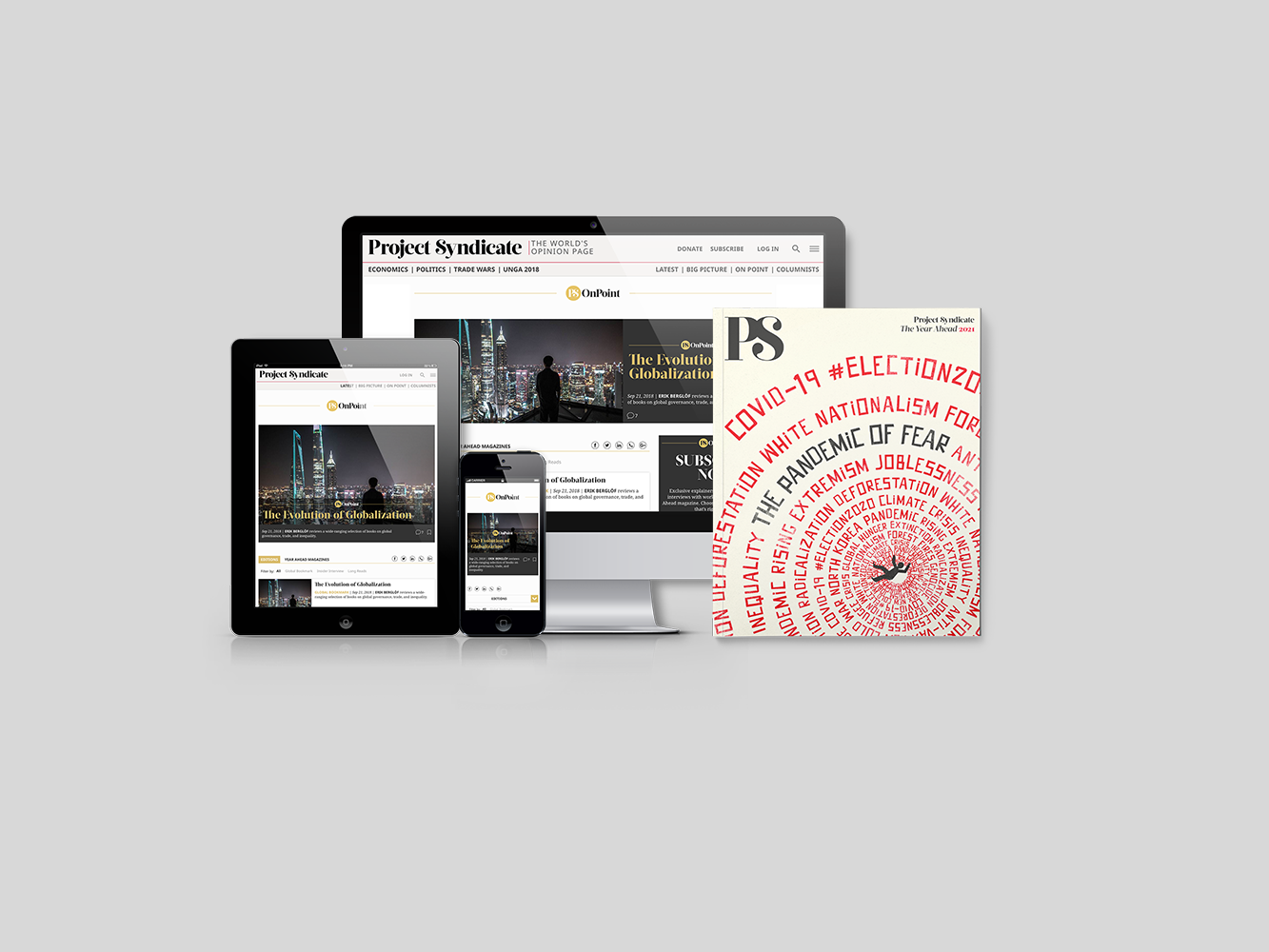 Subscribe to Project Syndicate
Enjoy unlimited access to the ideas and opinions of the world's leading thinkers, including weekly long reads, book reviews, topical collections, and interviews; The Year Ahead annual print magazine; the complete PS archive; and more. All for less than $9 a month.
Omdat zij niet ter verantwoording geroepen kunnen worden, kennen Amerikaanse bedrijven weinig prikkels om hun gedrag in het buitenland te veranderen. Als zij onze lievelingschocolaatjes goedkoper in de winkel kunnen krijgen door leveranciers te gebruiken die kinderen uitbuiten, zullen degenen zonder morele bezwaren – een categorie waartoe deze bedrijven blijkbaar behoren – zich strikt aan de logica van de marktconcurrentie houden en dat ook doen.
Wie zal die kinderen dan beschermen? In deze zaak stond een van de kernwaarden van Amerika op het spel: de mensenrechten. Het is duidelijk in het belang van Amerika om de rest van de wereld te laten zien dat haar bedrijven zich aan haar waarden houden, vooral in een tijd waarin het politiegeweld tegen Afro-Amerikanen in de internationale media in de schijnwerpers staat.
Samen met Oxfam hebben wij bij het Hooggerechtshof een amicus brief (een verzoek van derden) ingediend, waarin wij stellen dat het in het economisch belang van Amerika is om Amerikaanse bedrijven aansprakelijk te stellen voor onrechtmatig gedrag, waar dat ook plaatsvindt. Wij geloven dat maatschappelijk verantwoord ondernemen op de lange termijn loont – zowel voor consumenten als voor bedrijven – in landen die daarop aandringen.
Landen en bedrijven met een goede reputatie kunnen immers meer kapitaal en betere werknemers aantrekken dan minder ethische concurrenten, en hun producten zullen in de smaak vallen bij een steeds gewetensvollere generatie consumenten. Jongere werknemers zijn bijzonder gevoelig voor wat hun werkgevers doen en waar ze voor staan. Daarom hebben veel bedrijven zich uitgesproken tegen wetten die kiezers het stemmen onmogelijk maken, en hebben ze doelstellingen om de uitstoot van broeikasgassen te verminderen omarmd.
Maar veel te veel bedrijven worden nog steeds gedreven door de zucht naar kortetermijnwinst. Terwijl advocaten van Nestlé en Cargill ijverig bezig waren om deze bedrijven te vrijwaren van aansprakelijkheid, gaven beide concerns standaardverklaringen uit waarin ze kinderslavernij veroordeelden. Maar als dat hun standpunt is, waarom wilden ze hun zaak dan niet voor de rechter uiteenzetten? Hun goedbetaalde advocaten zouden zeker meer dan opgewassen zijn tegen de vertegenwoordigers van de Malinezen. Als de bedrijven zouden verliezen, zou dat niet zijn omdat ze geen goede raadsman hadden.
Hoe kunnen we ervoor zorgen dat bedrijven zich in het buitenland onthouden van wat ze in eigen land nóóit zouden doen? Door de mondialisering is deze vraag op de agenda komen te staan, nu westerse bedrijven hun afhankelijkheid van arme landen met zeer beperkte juridische kaders hebben uitgebreid. Extraterritorialiteit is niet het probleem. Waar het om gaat is dat we een einde moeten maken aan de race naar de bodem. De VS zouden de wereld moeten verzekeren dat zij en hun bedrijven staan voor fatsoen, zonder met twee maten te meten.
Ondertussen moeten Cargill, Nestlé en andere bedrijven, die schuldig zouden zijn aan schendingen van de mensenrechten en het milieu in het buitenland, voor het gerecht van de publieke opinie worden gebracht. Hun onvermoeibare pogingen om de verantwoordelijkheid voor hun daden te ontlopen, spreken boekdelen.
Vertaling: Menno Grootveld