La libertad dentro del velo
TURÍN/LONDRES – La más reciente controversia sobre el hiyab, el pañuelo que usan las mujeres musulmanas, estalló a finales de octubre. Irónicamente, el detonante fue una campaña contra la discriminación lanzada por el Consejo de Europa.
El Consejo publicó en sus redes sociales un breve video compuesto por una serie de imágenes divididas por la mitad. Un lado de la imagen muestra a una mujer con un hiyab, y el otro muestra a la misma mujer sin cubrirse la cabeza. Al final del video, aparece el texto "La belleza está en la diversidad, de la misma forma que la libertad está en el hiyab", y a continuación se muestran los hashtags #celebratediversity y #JOYinHIJAB.
El video causó revuelo en Francia, donde se citó al portavoz del gobierno Gabriel Attal en el Financial Times  indicando que "no se debe confundir la libertad religiosa con la promoción de facto de un símbolo religioso". Attal calificó el uso del hiyab como una posición "identitaria" que es "contraria a la libertad de conciencia que apoya Francia". La ministra francesa de Juventud y Deportes, Sarah El Haïry, se pronunció enérgicamente contra el video y calificó como meritoria la decisión del Consejo de retirarlo de la circulación. Políticos de derecha como Marine le Pen y Michel Barnier, así como también destacados expertos que brindan comentarios en medios televisivos sumaron sus voces a las críticas de la campaña.
Francia no es el único país europeo que restringe el hiyab. La afluencia de inmigrantes musulmanes a Europa y la amenaza de grupos islamistas violentos han convertido a minorías musulmanas en blanco de hostilidad y discriminación, y el hiyab se ha convertido en un símbolo visual de estas tensiones. De los 27 Estados miembros de la UE y el Reino Unido, nueve tienen alguna restricción legal sobre llevar un velo; ha habido propuestas legislativas para limitar la práctica en otros cinco Estados. En los países sin restricciones nacionales, algunas regiones han decidido de forma independiente prohibir los revestimientos faciales. Sólo hay seis países de la UE, Croacia, Chipre, Grecia, Polonia, Portugal y Rumanía, en los que no hubo, hasta ahora, ningún debate público sobre la restricción del velo.
Los partidarios de las medidas restrictivas representan una amplia gama de perspectivas. Muchos políticos liberales, creyentes acérrimos en el Estado laico, consideran la religión como un asunto privado que debe mantenerse fuera de la vista. Algunas feministas ven el pañuelo en la cabeza como un símbolo de la opresión patriarcal o religiosa de las mujeres. Pero los partidarios más vociferantes de las prohibiciones han sido los políticos populistas de derecha que encuentran muy conveniente ocultar su xenofobia detrás de argumentos que tienen un atractivo ideológico más amplio.
En medio de toda la gran palabrería, se presta poca atención a los puntos de vista de las mujeres musulmanas. Los sociólogos llevan mucho tiempo prediciendo que la modernización traerá consigo una disminución de la religiosidad y, por ende, del uso de símbolos religiosos como el hiyab. Esta predicción se ha confirmado tanto en las sociedades cristianas como en las musulmanas, y a medida que aumenta la modernización, la frecuencia con la que las mujeres llevan velo suele disminuir.
CYBER MONDAY SALE: Save $35 on all new PS subscriptions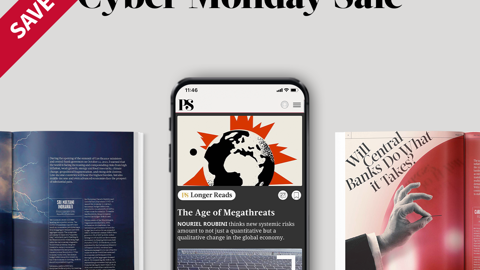 CYBER MONDAY SALE: Save $35 on all new PS subscriptions
For a limited time, you can subscribe to PS for as little as $49.99. Click the button below to find the subscription tier that is right for you.

Pero hay un matiz de crucial importancia en la interacción entre los niveles previos de religiosidad y la modernización. Por ejemplo, entre las mujeres musulmanas altamente religiosas, la probabilidad de llevar el hiyab se incrementa con la participación de dichas mujeres en la vida social moderna, sobre todo si son jóvenes, educadas y solteras. Esto parece ser cierto no sólo en los países predominantemente musulmanes, sino también donde los musulmanes son una minoría, como en Bélgica. Cuanto más se relacionan las mujeres musulmanas que se identifican como profundamente religiosas con los belgas nativos, es más probable que lleven el hiyab. Esta tendencia también se observa en países donde la religiosidad sigue siendo alta. Por ejemplo, en Indonesia, el número de mujeres que llevan el hiyab ha mostrado una tendencia a incrementarse junto con la prosperidad.
Los estudios demuestran que la mayoría de las mujeres que no usan el hiyab actúan así debido a la presión que reciben de sus familias o comunidades. De hecho, la práctica está más extendida entre las mujeres altamente religiosas que, debido a su situación laboral, a su educación, ingresos y participación política, deberían estar relativamente mejor preparadas para resistir la presión familiar.
El llevar velo no parece ser sólo una expresión de religiosidad, sino también una decisión estratégica. Las mujeres religiosas parecen llevar el hiyab para reconciliar su vida fuera del hogar con las normas sociales de sus comunidades. Adoptar el hiyab garantiza a sus comunidades que su participación en las vidas seculares "más riesgosas" lejos de sus hogares no debe interpretarse como una oportunidad para participar en un comportamiento contrario a sus normas religiosas. El hiyab, entonces, es una señal de la resiliencia de la devoción de las mujeres verdaderamente religiosas frente a los peligros que la modernización podría plantear a sus reputaciones.
Esta comprensión del velo tiene implicaciones para la política cultural. En Europa, el hiyab podría ser un símbolo no de segregación, sino de integración de los musulmanes en la sociedad. A medida que las mujeres musulmanas altamente religiosas hacen más amigos no musulmanes y se mudan a vecindarios donde ellas son la minoría, pueden optar por usar el hiyab como un medio para salvaguardar su reputación como devotas religiosas frente a la modernidad. La prohibición de algunas formas del velo privaría a estas mujeres de una elegir una opción que les permita más libertad, no menos libertad.
Si se prohibiera el uso del hiyab, una mujer que quiere enviar señales sobre su religiosidad y su decisión de cumplir con las normas de su propia comunidad se vería obligada a buscar alternativas que podrían ser tan engorrosas que la podrían llevar a decidir quedarse en casa. Es de suponer que ese no es un resultado que muchos defensores de la prohibición desean.
No todo lo que yace detrás del velo es de temer. La consigna del Consejo de Europa, tal vez de manera sorprendente, no está lejos de la verdad. Ciertamente hay más "libertad en el hiyab" de la que habría en caso de prohibirlo.
Traducción del inglés: Rocío L. Barrientos