Draghis gefährlicher Abschiedsgruß
PRINCETON – Mario Draghi riskiert, die Probleme der Eurozone in den letzten Wochen seiner achtjährigen Amtszeit als Präsident der Europäischen Zentralbank zu verschärfen. Er hat versprochen, dass die EZB die Zinssätze weiter senken wird, um die Wirtschaft der Eurozone anzukurbeln. Doch die politischen Entscheidungsträger haben nur Raum für moderate Zinssenkungen, die wenig zur Wachstumsförderung beitragen werden – und die  den Druck auf die anfälligen Banken der Eurozone möglicherweise unerträglich werden lassen.
Bereits im Juni erklärte Draghi, dass die EZB neue konjunkturfördernde Maßnahmen vorbereite, darunter weitere Leitzinssenkungen und eine Wiederaufnahme der quantitativen Lockerung (Quantitative Easing ‒ QE) durch den Ankauf von Staatsanleihen. Und er forderte nach der letzten Sitzung des EZB-Rates am 25. Juli nach wie vor "umfangreiche geldpolitische Impulse".
Christine Lagarde, die Draghi am 1. November als EZB-Chefin ablösen soll, sagte unlängst, dass die Zentralbank "über ein breites Instrumentarium verfügt und bereit sein muss, zu handeln". Auch Olli Rehn, Gouverneur der finnischen Zentralbank und Mitglied des EZB-Rates, forderte "substanzielle und ausreichende" Maßnahmen. Die Finanzmärkte erwarten daher von der EZB auf der nächsten Ratssitzung am 12. September aggressive "Big-Bang"-Maßnahmen.
Nun besteht die Gefahr, dass die Maßnahmen der EZB weit hinter den Erwartungen zurückbleiben. EZB-Ratsmitglied Jens Weidmann, Präsident der Deutschen Bundesbank, sieht keine Notwendigkeit für geldpolitische Impulse in der Eurozone. Das deutsche Mitglied des EZB-Direktoriums Sabine Lautenschläger sagte kürzlich, dass "es viel zu früh für ein umfangreiches Konjunkturprogramm" sei. Sie fügte hinzu, dass keine Deflation drohe und somit auch keine Notwendigkeit für ein weiteres Anleihekaufprogramm bestehe. Der niederländische Notenbankchef Klaas Knot teilt diese Auffassung.
Die EZB ist keine normale Zentralbank. Sie dient einem Staatenbund – einem Europa der Nationalstaaten – und widerstreitende Interessen sind fester Bestandteil ihrer Entscheidungsfindung. Dies führt zu Verzögerungen und Halbheiten.
So hat die EZB etwa den Beginn der dringend benötigten Anleihekäufe um zweieinhalb Jahre hinausgeschoben, bevor sie im Januar 2015 endlich dazu überging. Zu diesem Zeitpunkt war die Inflation im Euroraum auf etwa 1% gesunken, und trotz des massiven vierjährigen QE-Programms der EZB, das bis Dezember 2018 lief, verharrt die Inflation auf diesem niedrigen Niveau.
Subscribe now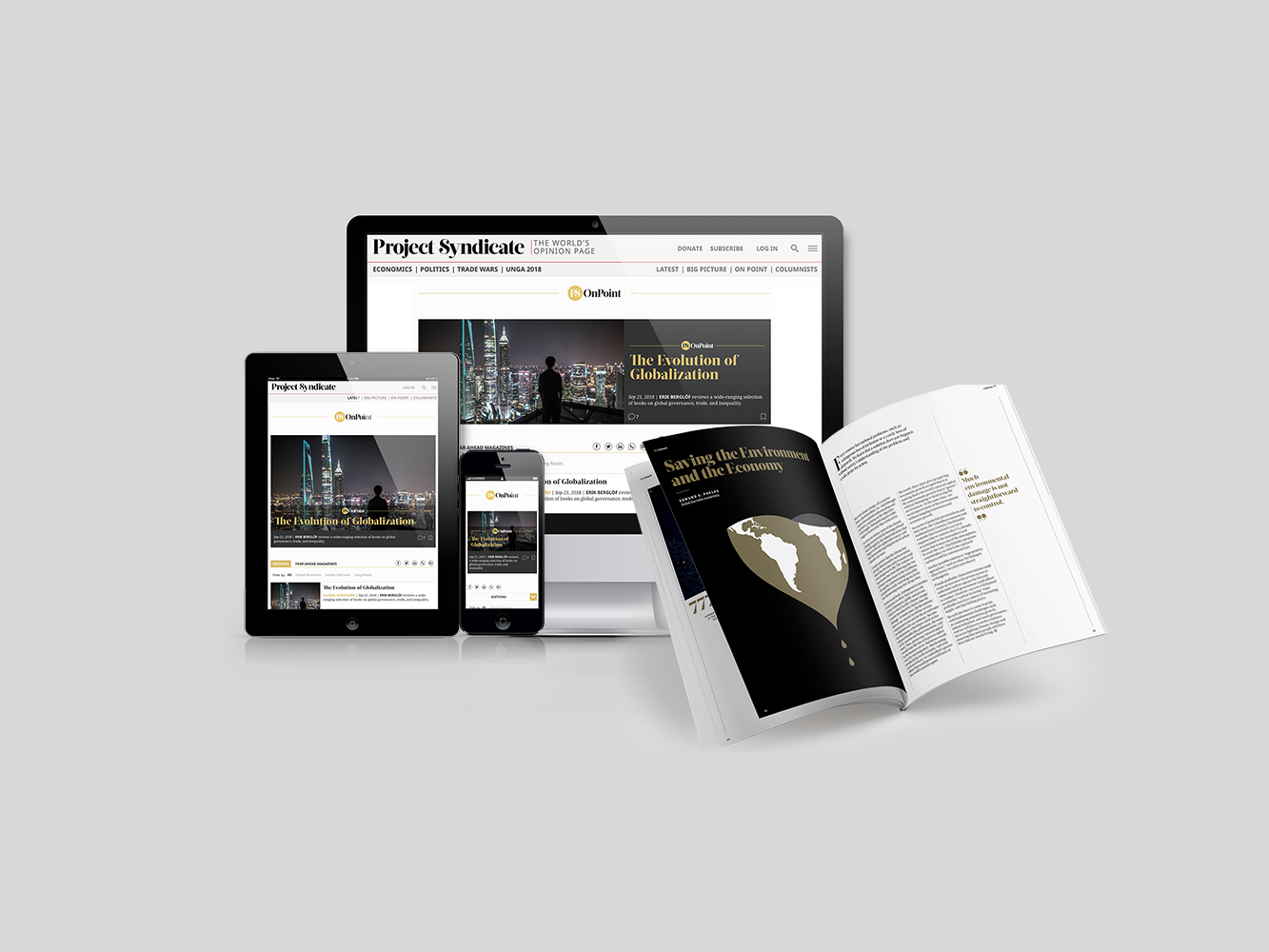 Subscribe now
Subscribe today and get unlimited access to OnPoint, the Big Picture, the PS archive of more than 14,000 commentaries, and our annual magazine, for less than $2 a week.
Während sie ihr Anleihekaufprogamm verfolgte prognostizierte die EZB regelmäßig, dass sie ihr Inflationsziel von "unter, aber nahe 2%" erneut erreichen würde. Da die politischen Entscheidungsträger jedoch ständig damit drohten, die quantitative Lockerung zu beenden, folgerten die Märkte, dass die EZB nicht auf anhaltende Maßnahmen eingeschworen war. Der Euro-Dollar-Kurs bewegte sich also kaum; der Euro wertete sogar gegenüber einem Korb wichtiger Währungen auf. Die Inflationserwartungen im Euroraum wurden durch geldpolitische Entscheidungen "entankert". Die EZB verkündete dann den Erfolg ihrer Politik und stieg verfrüht aus dem Anleihekaufprogramm aus, gerade als sich die Wirtschaft der Eurozone abschwächte.
Der Interessenkonflikt zwischen den Mitgliedsstaaten der Eurozone ist eindeutig. Bis vor kurzem lag die Inflation in Deutschland noch bei rund 1,5% pro Jahr, in Frankreich und Italien näher bei 0,6% (siehe Abbildung 1). Lautenschläger hat Recht damit, dass in Deutschland keine Deflation in Sicht ist, doch ein weiterer Abwärtsschock könnte die französische und die italienische Volkswirtschaft in die Deflation abrutschen lassen.
[Abbildung 1]
Der Realzins in Deutschland liegt bei etwa minus 1,5%, in Italien bei 1-2%. Für das "beträchtliche und wirkungsvolle" Maßnahmenpaket, das Rehn befürwortet, wird es erforderlich sein, die Zinssätze in Italien und anderen südlichen Ländern der Eurozone mit einem sehr langsamen Produktivitätswachstum tief in den negativen Bereich zu drücken.
Auch wenn es technisch möglich wäre, die Zinsen tief in den negativen Bereich zu drücken, gibt es politische Barrieren im Hinblick auf den Umfang weiterer Anleihekaufprogramme. Zunächst einmal hält die EZB bereits rund 25% der von den Regierungen der Eurozone begebenen Staatsanleihen. Den Mitgliedern des nördlichen Euroraums wird es widerstreben, weitere italienische Staatsanleihen zu kaufen, da sie befürchten die Verluste mittragen zu müssen, falls Italien Pleite geht. Die Alternative, mehr billige EZB-Kredite für Banken zur Verfügung zu stellen, wird ‒ wie zuvor ‒ italienische und spanische "Zombie- Schuldner" stützen, die Schwierigkeiten haben ihre Schulden zurückzuzahlen.
Und mit der zunehmenden Alterung der Bevölkerung in Deutschland ist die Rendite von Ersparnissen zu einem wichtigen wirtschaftlichen und politischen Thema geworden – ein weiterer Grund für deutsche Politiker, sich gegen eine weitere Senkung der Zinsen auszusprechen.
Das vielleicht stärkste Argument gegen eine weitere Lockerung ist jedoch die wahrscheinliche Auswirkung auf die Banken der Eurozone. Wenn die EZB ihre Leitzinsen senkt, müssen Geschäftsbanken die Zinsen senken, die sie für ihre Kredite verlangen, doch die Senkung ihrer Einlagenzinsen ist weitaus schwieriger. Daher schrumpfen die Gewinne der Banken. Und die Rentabilität der Banken in der Eurozone ist bereits miserabel, weil es im gesamten Eurogebiet zu viele Banken gibt.
Der Ertragsdruck bei den Banken hat sich verschärft, während das Wachstum in der Eurozone stark nachgelassen hat und einige Länder nun kurz vor einer Rezession stehen. Das Kurs-Buchwert-Verhältnis der Banken im Euroraum ist seit Anfang 2018 kontinuierlich gesunken und liegt nun zwischen 0,4 und 0,6 – deutlich unter dem ihrer US-Pendants (siehe Abbildung 2). Den Märkten zufolge sind die Rentabilitätsaussichten der Banken der Eurozone sehr schwach und ihre Vermögenswerte könnten viel weniger wert sein, als die Banken glauben. Somit wird bereits eine moderate Zinssenkung durch die EZB ihren Bilanzen erheblichen Schaden zufügen. Zudem könnte die Annahme, dass einige Regierungen die Banken ihres Landes möglicherweise retten müssen, diese in den gefürchteten "Staaten-Banken-Nexus" führen: Pleitebanken ziehen Staaten mit in die Tiefe und Pleitestaaten reißen ihre Banken mit in den Abgrund.
[Abbildung 2]
Die EZB kann an dieser Stelle wenig Gutes tun, aber sie könnte großen Schaden anrichten. Weitere geldpolitische Impulse werden entweder geringer ausfallen als erwartet oder sie werden nicht aufrechterhalten. Die Dominoeffekte einer oberflächlichen und schlecht durchdachten Konjunkturmaßnahme könnten allerdings weitreichende negative Folgen für das Finanzsystem der Eurozone und die öffentlichen Finanzen nach sich ziehen.
Draghi möchte sich mit einem letzten Triumph aus dem Amt verabschieden. Doch mit seinem Drang zu handeln, obwohl die guten geldpolitischen Optionen der EZB erschöpft sind, läuft er Gefahr sein Vermächtnis zu trüben.
Aus dem Englischen von Sandra Pontow.