La derecha, la izquierda y Macron
PARÍS – El presidente francés Emmanuel Macron, antes visto como quintaesencia del centrista, últimamente pasa por ser un político de derecha. Eliminó el impuesto al patrimonio, flexibilizó el mercado laboral, redujo prestaciones de vivienda e introdujo reformas en la educación superior: el tipo de políticas que elige una mayoría de los votantes de derecha. Pero las cosas no son tan en blanco y negro.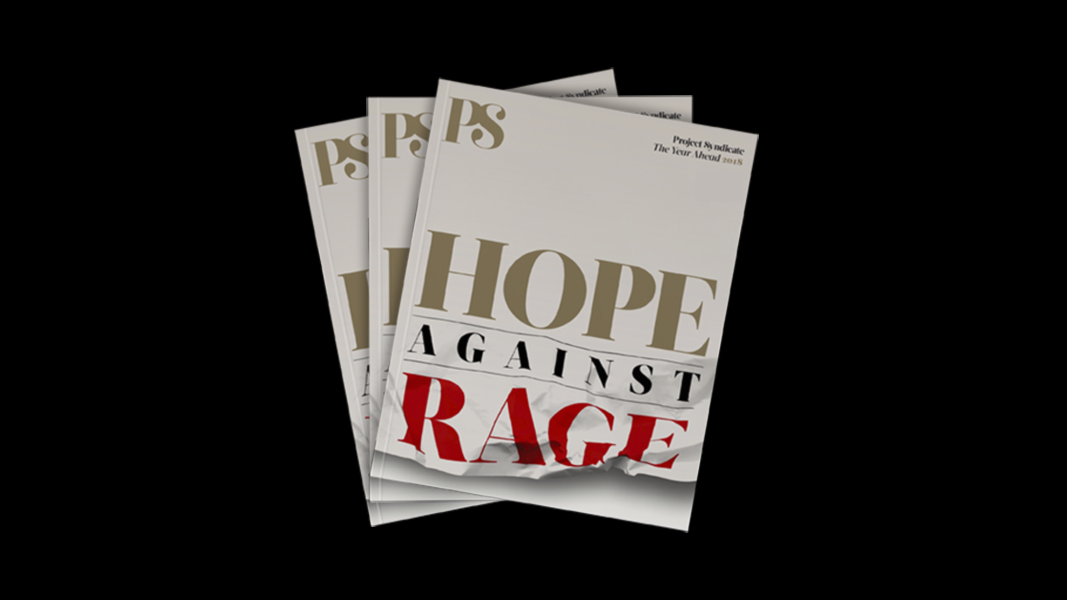 The Year Ahead 2018
The world's leading thinkers and policymakers examine what's come apart in the past year, and anticipate what will define the year ahead.
En Francia, la divisoria entre derecha e izquierda todavía es muy profunda. La derecha siempre hizo hincapié en la libertad, en eliminar barreras contra la creatividad de los individuos. La izquierda, por su parte, apunta a la igualdad, por medio de políticas redistributivas que buscan emparejar el campo de juego. Esta división sigue siendo particularmente marcada en lo concerniente a la política económica y social, aunque también se extiende a otras áreas, como la educación (por ejemplo, la oposición entre educación prolongada y especialización temprana).
Pero lo cierto es que con el tiempo, la naturaleza fundamentalmente redistributiva del Estado francés fue reduciendo la brecha entre ambas partes. Al mismo tiempo, crecieron en ellas las divergencias internas, lo que hace mucho más difícil distinguir claramente dos perspectivas opuestas.
Por ejemplo, el ultraderechista Frente Nacional denuncia las "dádivas" estatales, como es típico de la derecha, pero al mismo tiempo defiende la redistribución dirigida por el Estado. Sin embargo, esta demanda propia de la izquierda se articula con la política identitaria del Frente, en particular su férrea oposición a la inmigración. Es decir, que haya redistribución, pero sólo para "nosotros", los "verdaderos" franceses.
En cuanto a la izquierda, no está tanto fragmentada cuanto atomizada. Sigue habiendo una clara distinción entre "izquierda de gobierno" e "izquierda radical". Pero esta división atraviesa incluso el otrora dominante Partido Socialista.
La izquierda está profundamente dividida en casi todo (Europa, el secularismo, la educación, la empresa, etc.), lo que hace extremadamente difícil identificar qué son políticas "izquierdistas" hoy en día. De hecho, los socialistas han comenzado a diferenciarse no por lo que son, sino por lo que no son, pregonando aquello de "ni Macron ni Mélenchon" (en referencia al ultraizquierdista Jean-Luc Mélenchon).
Pero esa diferenciación tal vez no les resulte tan útil como creen. Después de todo, fueron sus votantes de centroizquierda los que dieron el triunfo a Macron. Y sabían lo que votaban: todas las políticas que implementó hasta ahora figuraban en la plataforma de campaña. Esto hace pensar que en general la centroizquierda francesa está de acuerdo con la orientación actual.
Es verdad que las políticas económicas de Macron, basadas en incentivos, son más de derecha de lo que era habitual en Francia. Y hasta ahora, la centroderecha apoyó todas y cada una de ellas. (Que Macron haya cooptado la mayor parte del programa económico de la centroderecha supone un desafío para esta, ya que la obliga a usar la política identitaria como forma de diferenciarse.)
Al mismo tiempo, las políticas sociales de Macron apuntan a producir más o menos el mismo nivel de redistribución de antes. Así que si bien su programa cuestiona el molde de las políticas de izquierda, incluye medidas que en esencia son de centroizquierda.
Pasará algún tiempo antes de que se sientan los efectos de estas políticas. Pero los perdedores no serán en última instancia los pobres, sino hogares relativamente pudientes que no estaban sujetos al impuesto al patrimonio.
La idea de que eliminar el impuesto al patrimonio será favorable al conjunto de la economía es difícil de defender. La esperanza de que los beneficios se "derramen" hacia las clases medias y bajas es sumamente incierta. Pero en un país donde históricamente el capitalismo ha sido muy débil, hay algo de razón en la lógica de incentivos que inspira esta decisión. En una economía orientada a la innovación, que se financia con capital propio en vez de deuda, el impuesto al patrimonio se convirtió en un lastre histórico contra la industria y el espíritu empresarial en Francia.
El modelo francés, que hace hincapié en reparar mediante transferencias los excesos de desigualdad social, se creó en un tiempo en que los perdedores eran relativamente pocos. Pero conforme su proporción creció, mientras surgía una economía postindustrial, este modelo se agotó, y la redistribución creciente comenzó a debilitar la eficiencia económica.
Lo que Macron intenta hacer es actualizar el sistema operativo económico de Francia, llevándolo de la orientación reparadora del pasado a un modelo preparatorio que pueda responder mejor a los desafíos generados por la tecnología digital, la globalización y la innovación acelerada. Esta estrategia no ignora las desigualdades, sino que apunta a impedir que se arraiguen. Supone abandonar la lógica redistributiva tradicional para adoptar un modelo predistributivo.
En la práctica, esto implica que la respuesta al desempleo no será contratar más empleados públicos, sino mejorar la capacitación, con programas que reflejen las necesidades reales de las empresas. Que las desigualdades educativas se resolverán no con más recursos, sino con un abordaje interdisciplinario que equilibre la intervención temprana en favor de los más vulnerables con una mayor autonomía institucional. Y que la calidad del sistema de salud mejorará no porque se le aumente el presupuesto, sino porque se le dará más importancia a la medicina preventiva.
La fusión de izquierda y derecha que hace Macron creó una especie de dilema existencial para los partidos políticos tradicionales de Francia, que ahora luchan por sobrevivir. Las elecciones de 2019 para el Parlamento Europeo tal vez sean para ellos una prueba.
Pero eso no es lo que está en cuestión. En un tiempo de profundización de la desigualdad, el principal desafío al que se enfrenta Francia es pasar del control de daños a la prevención de daños. Las políticas de Macron deben evaluarse en relación con ese objetivo, no según rótulos ideológicos que han perdido significado.
Traducción: Esteban Flamini