Na přirozené míře nezaměstnanosti není nic přirozeného
NEW YORK – Proč je nezaměstnanost tak nízká v zemích, kde inflace zůstává potlačená? Pro ekonomy je to zásadní otázka. A když ekonomové narazí na zásadní otázku, často následují zásadní neshody.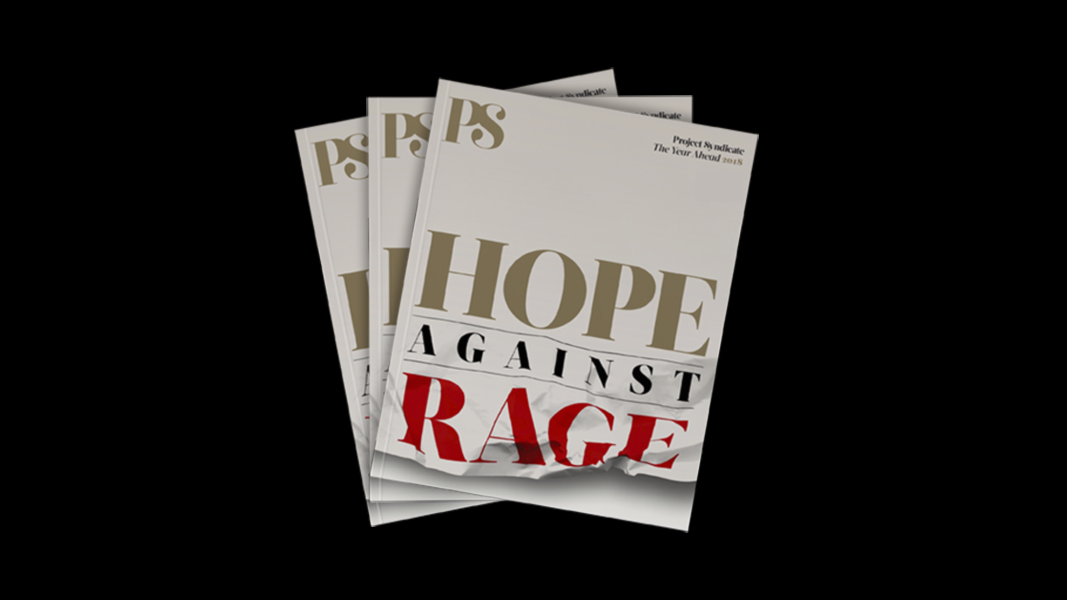 The Year Ahead 2018
The world's leading thinkers and policymakers examine what's come apart in the past year, and anticipate what will define the year ahead.
V 60. letech jsem patřil k rebelským ekonomům, kteří odmítli makroekonomii vštěpovanou nám v 50. letech – tedy "keynesiánskou" teorii rozvinutou J. R. Hicksem, A. W. Phillipsem a Jamesem Tobinem, podle níž je hnacím motorem všeho agregátní poptávka. Vysokou nezaměstnanost způsobuje jen nedostatečná poptávka a nízkou nezaměstnanost jen abnormálně vysoká poptávka.
To nás hnětlo, protože základní ekonomická teorie, kterou nás učili – teorie formulovaná Alfredem Marshallem, Knutem Wicksellem a Robertem Solowem –, tvrdila, že hnacím motorem všeho jsou strukturální síly. Rychlejší technologický pokrok a větší sklon k práci nebo k úsporám je zapotřebí vítat, protože zvyšují nabídku práce a kapitálu – a tím i zaměstnanost a investice. Keynesiáni ovšem tvrdili, že strukturální síly jsou špatné, jelikož připravují lidi o pracovní místa, dokud politici "nevyrobí" poptávku, která vyrovná vzestup nabídky.
My jsme dospěli k závěru, že přinejmenším ta ekonomická větev, kde se vše měří konvenčními makroekonomickými proměnnými typu nezaměstnanosti, inflace a růstu výkonu, není plně determinovaná agregátní poptávkou. Na strukturálních silách záleží. Tvrzení keynesiánů, že "poptávka" je všemocná – tedy že ona sama zvyšuje zaměstnanost, a tím také investice, ba dokonce i růst –, není opodstatněné. Oni ho však opakují dál.
Strukturalistický pohled na makroekonomické chování vedl ke konceptu, kterému se začalo říkat "přirozená" míra nezaměstnanosti – odvozoval se od představy "přirozené" úrokové míry, která vznikla v Evropě v meziválečných letech. Pojem "přirozený" byl ovšem zavádějící.
Základní myšlenka strukturalistického přístupu zní tak, že zatímco tržní síly neustále kolísají, míra nezaměstnanosti vždy tíhne k určité úrovni. Nachází-li se tedy pod touto "přirozenou" úrovní, bude mít tendenci růst až k ní – a míra inflace se zvýší. (Nový poptávkový šok by samozřejmě mohl vystřelit nezaměstnanost směrem vzhůru a snížit inflaci, avšak "přirozená míra" neustále působí na okolí svou dostředivou silou.)
Je tu však jedna komplikace, kterou už dlouho zdůrazňuji. Strukturální posuny mohou zvyšovat nebo snižovat "přirozenou míru" samotnou. Vliv mohou mít i změny v lidských postojích a normách.
Tuto hypotézu ovšem naboural prapodivný vývoj událostí. Amerika i eurozóna zažívají boom. V Americe dosáhla nezaměstnanost velmi nízké úrovně a nevykazuje žádné známky návratu k předchozí přirozené míře – ať už se tato nová míra nachází kdekoliv. A protože další důkazy nemáme, predikoval by strukturalistický model zvýšenou a stále rostoucí míru inflace – ve skutečnosti však inflace vysoká není, přestože americký Federální rezervní systém zaplavuje ekonomiku likviditou. Také v eurozóně nezaměstnanost klesá, avšak míra inflace zůstává rovněž nízká.
Čím lze vysvětlit paradox nízké nezaměstnanosti navzdory nízké inflaci (nebo naopak)? Ekonomové – strukturalisté i zarytí keynesiáni – jsou zatím v koncích. Odpovědí musí být, že "přirozená míra" není fyzikální konstantou jako například rychlost světla. Bezpochyby ji mohou posouvat technologické či demografické strukturální síly.
Například je možné, že demografické trendy zpomalují růst mezd a snižují přirozenou míru. Od 70. let do prvních let nového tisíciletí byla demografie v podstatě spícím oborem. Dnes silné ročníky odcházejí do penze a opouštějí relativně dobře placená pracovní místa, zatímco na trh práce stále proudí mladí lidé, kteří nastupují za relativně nízké mzdy. To zpomaluje růst mzdových sazeb při dané míře nezaměstnanosti, což vede k nižší nezaměstnanosti při daném tempu mzdového růstu.
Zajímavější je možný dopad hodnot a postojů lidí, případně jejich nadějí a obav z neznámého a nepoznatelného na přirozenou míru. Zde vstupujeme na pole neorané.
Pro mě je přesvědčivá hypotéza, že zaměstnanci, jimiž otřásla finanční krize v roce 2008 a pozdější hluboká recese, začali mít strach vyžadovat povýšení nebo si hledat lépe placená pracovní místa – přestože na trhu práce lze v poslední době sehnat místo snadno. Doprovodná hypotéza zní, že zaměstnavatelé znepokojení extrémně pomalým růstem produktivity zejména v posledních deseti letech přistupují na zvyšování mezd jen velmi zdráhavě – jakkoliv se poptávka vrátila na předkrizovou úroveň.
Na základě vlastního modelu rovněž tvrdím, že když počátkem roku 2015 vyvstala hrozba, že návrat silného dolaru zaplaví americké trhy dovozem, začaly mít firmy strach nabízet vyšší výkon za stejnou cenu. Jinak by totiž nabízely stejný výkon jako předtím za snížené ceny. A současně odmítly zvyšovat mzdy zaměstnancům. Větší konkurence stručně řečeno vytvořila "superzaměstnanost" – nízkou nezaměstnanost a nízkou inflaci.
To všechno neznamená, že žádná přirozená míra nezaměstnanosti neexistuje – jen že na ní není nic přirozeného. Nikdy nebylo.
Z angličtiny přeložil Jiří Kobělka.