Opíjení vodou a klimatem
MALMÖ – "Všichni vědí," že by člověk měl vypít osm sklenic vody denně. Vždyť právě to nám radí bezpočet odborníků na zdravý životní styl, nemluvě o autoritách, jako je britské veřejné zdravotnictví. Žít zdravě teď znamená nosit s sebou láhev vody a neustále usrkávat ve snaze vypít svou denní dávku, abychom se ujistili, že jsme zavodnění a zdraví.
Často pijeme, aniž bychom měli žízeň, ale tak to má být: jak nás výrobce nápojů Gatorade upozorňuje, "váš mozek sice ví hodně, ale kdy má vaše tělo žízeň, nepozná". Jistěže, pít tolik není zrovna příjemné, ale Powerade nabízí moudrou radu: "může se vám podařit vytrénovat si vnitřnosti ke snášení více tekutin, pokud svůj příjem posilujete postupně."
Britský lékařský časopis British Medical Journal teď uvádí, že tato tvrzení "nejsou jen nesmysl, ale důkladně vyvrácený nesmysl". V lékařské obci se to všeobecně ví přinejmenším od roku 2002, kdy Heinz Valtin, profesor fyziologie a neurobiologie na lékařské fakultě americké Dartmouth College, publikoval první kritický posudek argumentů pro pití velkého množství vody. Dospěl k závěru, že "nejenže neexistují vědecké důkazy, že potřebujeme tolik pít, ale takové doporučení může škodit, a to jednak přivozením potenciálně nebezpečné hyponatrémie a expozicí vůči škodlivinám, ale u mnoha lidí také vyvoláním pocitu viny, že dost nepijí".
Proč tedy stále slyšíme (a věříme), že vypít víc je lepší? Inu, Gatorade a Powerade by rozhodně těšilo, kdybychom vypili víc jejich produktů. Přimět nás, abychom se nalokali víc, než bychom přirozeně učinili, se jeví jako geniální marketingový tah. Obdobě platí, že poslední vědecké setkání "Hydratací ku zdraví", které propaguje pití většího množství vody, sponzorovala firma Danone. Ta prodává lahvovanou vodu pod názvy jako Volvic a Evian.
Příběh o "nutnosti" pít víc vody, se zvláštně podobá tomu, jak "všichni vědí", že globální oteplování vyvolává klimatické extrémy. Horké, suché léto (v některých oblastech) vyvolalo další lavinu takových tvrzení. A přestože do věci vstupuje řada zájmů, jedním z aktérů, který z této smyšlenky těží nejvíc, jsou média: představa "extrémního" klimatu jednoduše vytváří podmanivější zpravodajství.
Vezměme si Paula Krugmana, který v listu The New York Times strhujícím způsobem píše o "stoupající četnosti výskytu extrémních událostí" a o tom, jak "k rozsáhlým škodám v důsledku změny klimatu… dochází právě teď". Tvrdí, že globální oteplování zapříčinilo současné sucho na americkém Středozápadě a že by údajně rekordně vysoké ceny kukuřice mohly způsobit globální potravinovou krizi.
Investing in Health for All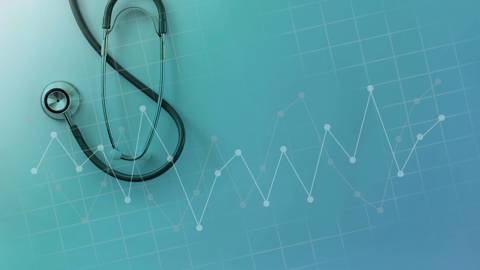 PS Events: Investing in Health for All
Register now for our next virtual event, Investing in Health for All, organized by the European Investment Bank and World Health Organization, where global experts will consider what lessons the COVID-19 pandemic and other recent crises offer for confronting public health challenges in the years ahead.
Nejčerstvější hodnocení sestavené klimatickým panelem Organizace spojených národů nám však říká pravý opak: pro "Severní Ameriku platí středně velká jistota, že se tu uplatňuje celková mírná tendence k menšímu suchu (trend vlhnutí se silnější půdní vlhkostí a odtokem vody)". Navíc není možné, aby Krugman dokázal zjistit, že toto sucho způsobilo globální oteplování, aniž by měl stroj času: klimatické modely odhadují, že taková detekce bude možná nejdříve roku 2048.
Nadto naštěstí podle všeho není pravděpodobné, že by letošní sucho vyvolalo potravinovou krizi. Podle časopisu The Economist "se má za nepravděpodobné, že by nárůsty cen kukuřice a sójových bobů vyvolaly potravinovou krizi, jak se stalo v letech 2007-08, neboť světové zásoby rýže a pšenice jsou stále hojné". Krugman navíc přehlíží inflaci: od roku 1969 se ceny zvýšily šestinásobně, takže ačkoli termínové obchody s kukuřicí dosáhly koncem července rekordu ve výši zhruba osmi dolarů za bušl, inflačně očištěná cena kukuřice byla během větší části 70. let vyšší, přičemž v roce 1974 dosáhla horentních 16 dolarů.
Konečně Krugman raději pomíjí to, že hlavní příčinou prudkého růstu cen kukuřice od roku 2005 jsou právě obavy z globálního oteplování. Dnes se 40 % kukuřice pěstované ve Spojených státech používá k výrobě etanolu, který klimatu naprosto nijak neprospívá, leč nesporně pokřivuje ceny kukuřice – na úkor mnoha nejchudších lidí světa.
Suchem na Středozápadě a cenami kukuřice se podobně užírá Bill McKibben v The Guardian a The Daily Beast. Navíc nám sebejistě říká, že běsnící přírodní požáry od Nového Mexika a Colorada až po Sibiř jsou "přesně" to, čím se vyznačují raná stadia globálního oteplování.
Ve skutečnosti nejnovější přehled výskytu přírodních požárů naznačuje, že vzhledem k tomu, že lidé požáry potlačují a snížili hustotu vegetace, intenzita požárů za posledních 70 let klesla a dnes se blíží úrovni z preindustriálních dob.
Když nás aktivisté s dobrými úmysly chtějí přimět, abychom věnovali pozornost globálnímu oteplování, často se nakonec vrhají mimo známá fakta. Byť se může zdát, že vznešený cíl to ospravedlňuje, taktika založená na "politice paniky" se zřídka osvědčí a často se vymstí.
Vzpomínáte, jak po hurikánu Katrina v roce 2005 Al Gore (a mnozí další) tvrdil, že nás čekají čím dál ničivější hurikány? Od té doby se četnost výskytu hurikánů propadla mimo tabulky; podle jednoho měření dokonce akumulovaná energie cyklonů klesla na nejnižší úrovně od konce 70. let minulého století. Zveličená tvrzení jen podněcují nedůvěru a nezájem veřejnosti.
To je nešťastné, protože globální oteplování je skutečný problém a musíme se mu věnovat. Oteplování zesílí některé extrémy (je pravděpodobné, že sucha a požáry se ke konci století zhorší). Jiné extrémy však oteplování zmírní, takže například povede k nižšímu počtu úmrtí v důsledku chladu a menšímu nedostatku vody.
Rovněž existují reálné zdravotní problémy – a je jich řada. Soustředěnost na falešná témata – třeba pití velkého množství vody – odvádí pozornost od důležitějších věcí. Vyprávění báchorek sice snad prospívá těm, kdo na takovém vyprávění mají zájem, ale nám všem je ke škodě.
Z angličtiny přeložil David Daduč