A Libra será um nado-morto?
CHICAGO – Os planos para a "stablecoin" (NdT: "criptomoeda estável", uma criptomoeda concebida de forma a minimizar a volatilidade do seu preço) proposta pelo Facebook, a Libra, parecem estar a desfazer-se com o afastamento da PayPal, Visa, Mastercard, Stripe, eBay, e Mercado Pago como potenciais patrocinadores. Isto não admira, dada a consciência crescente das potenciais consequências adversas da Libra. Se oferecer anonimato aos seus utilizadores, a Libra tornar-se-á uma plataforma para a evasão fiscal, o branqueamento de capitais e o financiamento do terrorismo. Se, por outro lado, as suas cláusulas de privacidade forem negligentes, a Libra concederá ao Facebook acesso aos detalhes financeiros mais íntimos dos seus utilizadores.
Depois, existem os perigos que a Libra representa para a estabilidade económica e financeira. Embora a stablecoin do Facebook venha a ser sustentada por uma carteira de "activos de volatilidade reduzida", qualquer pessoa que tenha vivido a crise financeira global de 2008 saberá que a volatilidade reduzida é mais um estado de espírito do que um atributo intrínseco de um activo. Se o preço das obrigações na carteira de reserva descer em resposta a um aumento inesperado das taxas de juro, por exemplo, essas obrigações poderão tornar-se inadequadas para resgatar todas as Libras em circulação. Nesse momento, a reserva será sujeita ao equivalente a uma corrida aos depósitos. E como a Libra funciona como um comité monetário, não existirá prestamista de última instância.
A Libra poderá também ultrapassar a capacidade estabilizadora das políticas monetárias e de regulação. Se os residentes de um país deixarem de usar a sua moeda nacional, as políticas do banco central para definição das taxas de juro serão distorcidas. Para compreender as consequências, basta olhar para a longa e infeliz história de dolarização financeira da Argentina.
Finalmente, os governos que usam controlos para regulamentação dos fluxos de capitais descobrirão que será mais fácil evadir-lhes. As suas economias serão completamente expostas às fraquezas dos mercados financeiros globais. Isto causará uma "perturbação" ainda maior.
A implementação da Libra necessitará da aprovação das autoridades reguladoras. Os seus promotores, que proclamam benefícios sociais significativos, defendem que merece ser aprovada. A Libra reduzirá o custo dos pagamentos transfronteiriços. Reduzirá as despesas com transferências. Disponibilizará serviços financeiros às multidões não-bancarizadas.
Embora estes argumentos a favor da Libra não sejam falsos, são supérfluos. O custo dos pagamentos transfronteiriços já está a cair. A Ripple, uma empresa de São Francisco, usa tecnologia de registos distribuídos e uma criptomoeda própria para facilitar transferências entre bancos comerciais, a uma pequena fracção do seu custo anterior.
Subscribe now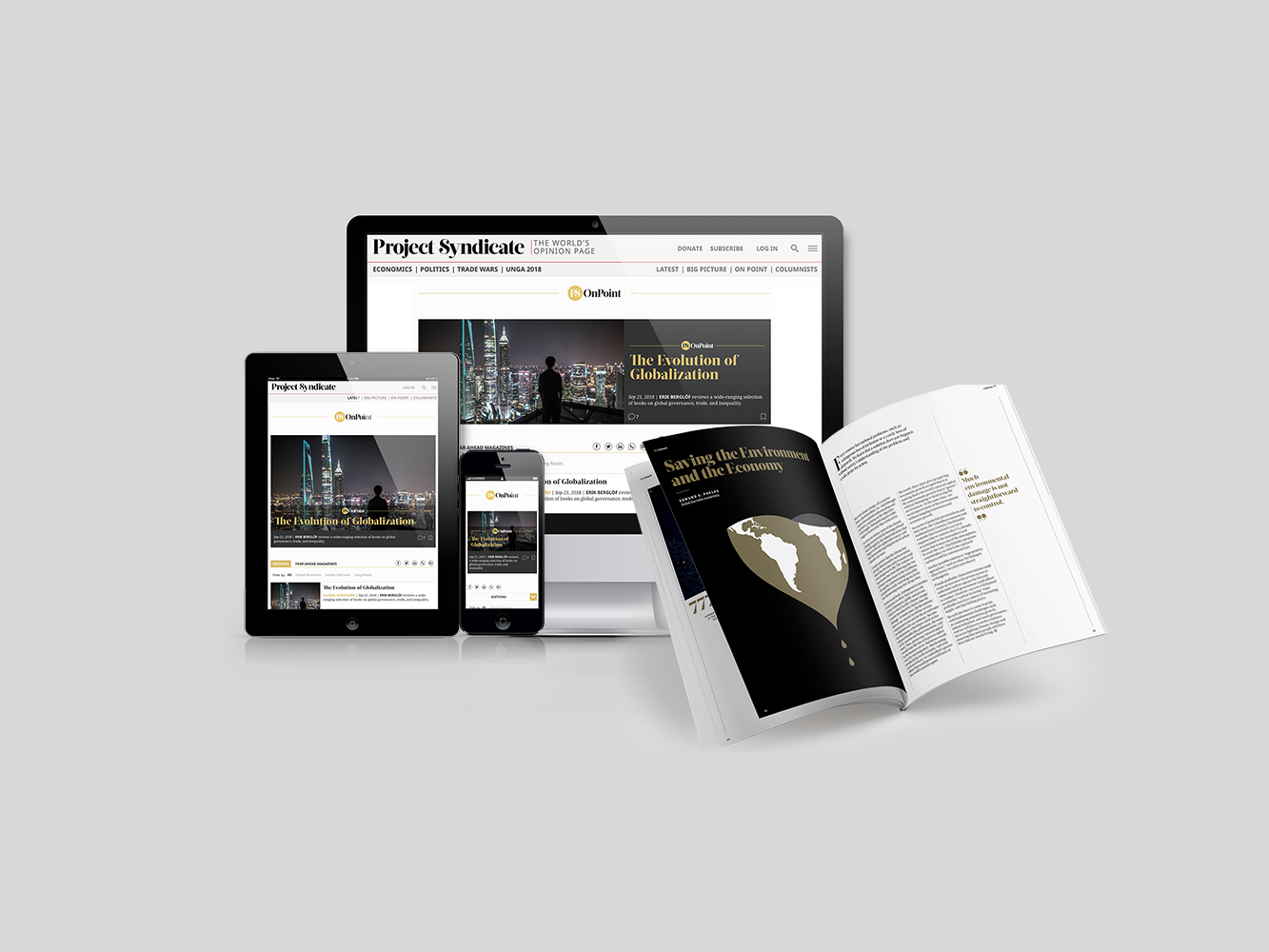 Subscribe now
Subscribe today and get unlimited access to OnPoint, the Big Picture, the PS archive of more than 14,000 commentaries, and our annual magazine, for less than $2 a week.
Como a Ripple colabora com bancos comerciais sujeitos a regras de "conheça o seu cliente" e a outros requisitos regulamentares, a sua tecnologia de pagamentos não coloca os mesmos problemas que a Libra. Bancos como o Santander já usam esta tecnologia para ligar a Europa aos Estados Unidos. Estão agora posicionados para ligar os EUA à América Latina.
A Sociedade para as Telecomunicações Financeiras Interbancárias Globais (NdT: SWIFT – Society for Worldwide Interbank Financial Telecommunication), através da qual são tradicionalmente efectuadas as transferências interbancárias, não está a enfrentar este desafio de braços cruzados. Testou um sistema, o "SWIFT gpi Instant," para transferir fundos entre bancos na América do Norte, Europa e Japão, liquidando pagamentos em apenas 13 segundos. O SWIFT gpi Instant é suportado pelos recém-instalados sistemas de pagamento instantâneo e permanente, como as Transferências Rápidas e Seguras de Singapura (FAST) e a Liquidação Instantânea de Pagamentos TARGET (TIPS) do Banco Central Europeu. Quando a Reserva Federal implementar um sistema de pagamentos e liquidações permanente e em tempo real em 2023 ou 2024, esta rede será ainda mais reforçada.
Embora o piloto da SWIFT não utilize a tecnologia de registos distribuídos, que confirma as transacções através do registo dos seus detalhes em vários locais ao mesmo tempo, outras iniciativas fazem-no. Por exemplo, o BCE e o Banco do Japão têm estado a explorar a utilização desta tecnologia para pagamentos nacionais e transfronteiriços no seu "Projecto Stella" (não confundir com o jogo vídeo com o mesmo nome).
Além disso, já houve progressos consideráveis na resolução do problema de servir os não-bancarizados, cortesia dos serviços baseados em telecomunicações como o M-Pesa, originário do Quénia, mas que é hoje utilizado do Afeganistão à Albânia. Os utilizadores só precisam de um telemóvel e de um contrato com o seu fornecedor de serviços de telecomunicações, nem sequer de uma conta bancária. Podem recarregar o seu saldo numa loja de esquina, protegê-lo com um PIN, e usá-lo para efectuar pagamentos a qualquer pessoa que tenha uma conta.
As plataformas como o M-Pesa estão a ser usadas não só para pagamentos mas também para prestar outros serviços financeiros, como o microcrédito. Por outras palavras, já ultrapassam a Libra no que diz respeito a bancarizar quem não está bancarizado.
As críticas a estes serviços centram-se nos seus custos. Em países onde a empresa dominante de telecomunicações não enfrente muita concorrência, poderá insistir em margens elevadas. Aqui, aparentemente, seria onde a Libra poderia ter efeitos disruptivos e pró-concorrenciais.
Mas isto é apenas um desejo. A realidade é que as mesmas empresas de telecomunicações que são bem-sucedidas na pressão contra novos entrantes no seu sector também pressionariam contra a autorização regulamentar a conceder à Libra.
Quando o problema das economias e dos serviços financeiros é falta de concorrência, os residentes nos países em desenvolvimento têm de voltar-se para os seus próprios reguladores e políticos. O remédio para os seus males não virá de Mark Zuckerberg.