Wird Libra jemals das Licht der Welt erblicken?
CHICAGO – Mit dem Rückzug von PayPal, Visa, Mastercard, Stripe, eBay und Mercado Pago als potenzielle Sponsoren scheinen sich die Pläne für die von Facebook geplante "Stablecoin" Libra aufzulösen. Das kommt angesichts des wachsenden Bewusstseins für mögliche nachteilige  Folgen von Libra kaum überraschend. Agieren die Nutzer anonym, wird Libra zu einer Plattform für Steuerhinterziehung, Geldwäsche und Terrorismusfinanzierung. Ist der Schutz der Privatsphäre jedoch lax, bekommt Facebook über Libra Zugang zu den vertraulichsten finanziellen Details seiner Nutzer.
Hinzu kommen noch die Gefahren, die Libra für die wirtschaftliche und finanzielle Stabilität birgt. Obwohl Facebooks Stablecoin durch ein Portfolio von "Vermögenswerten geringer Volatilität" abgesichert werden soll, weiß jeder, der die globale Finanzkrise des Jahres 2008 erlebte, dass Volatilität eher ein Gemütszustand als ein zentrales Attribut eines Vermögenswertes ist. Fallen beispielsweise die Kurse der Anleihen im Reserveportfolio aufgrund eines unerwarteten Zinsanstiegs, könnten diese Anleihen nicht ausreichen, um alle in Umlauf befindlichen Libra zu erstatten. Zu diesem Zeitpunkt wird die Reserve zum Ziel eines virtuellen Bankensturms. Und weil Libra wie ein Currency Board agiert, gibt es keinen Kreditgeber letzter Instanz.
Außerdem könnte Libra die Möglichkeiten geld- und regulierungspolitischer Maßnahmen zur Stabilisierung untergraben. Steigen die Bewohner eines Landes aus der nationalen Währung aus, wird die Zinssetzungspolitik der Zentralbank beeinträchtigt. Um die Folgen dieser Entwicklung abzuschätzen, reicht ein Blick auf Argentiniens lange, glücklose Geschichte der finanziellen Dollarisierung.
Schließlich würden Regierungen, die Kapitalkontrollen zur Regulierung der Kapitalflüsse einsetzen, feststellen, dass derartige Kontrollen leichter umgangen werden können. Diese Ökonomien bekämen die Launenhaftigkeit globaler Finanzmärkte in vollem Umfang zu spüren. Das würde zu einer "Störung" ungeahnten Ausmaßes führen.
Die Einführung von Libra erfordert die Zustimmung der Aufsichtsbehörden. Die Befürworter dieser neuen Währung machen enorme sozialen Vorteile geltend und argumentieren, dass sie sich diese Genehmigung verdient. Libra würde die Kosten grenzüberschreitender Zahlungen verringern, den finanziellen Aufwand für Überweisungen senken und den vielen Menschen ohne Bankkonto Zugang zu Finanzdienstleistungen verschaffen.
Diese Argumente zugunsten Libras sind zwar nicht falsch, aber überflüssig. Die Kosten für grenzüberschreitende Zahlungen sinken ohnehin bereits. Ripple, ein in San Francisco ansässiges Unternehmen, nutzt die Distributed-Ledger-Technologie und eine proprietäre Kryptowährung, um den Geldtransfer zwischen Geschäftsbanken zu einem Bruchteil der früheren Kosten zu bewerkstelligen.
Subscribe now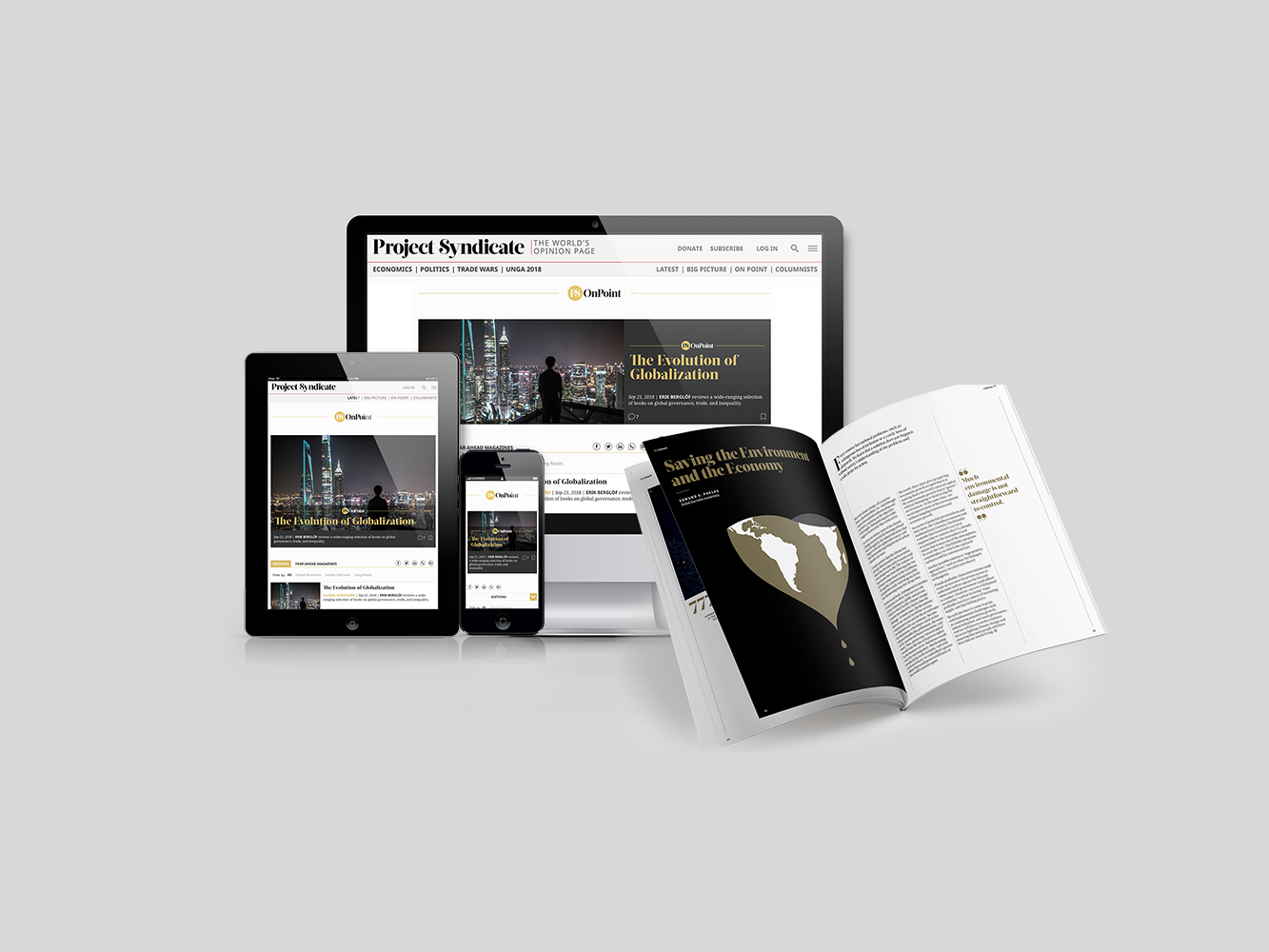 Subscribe now
Subscribe today and get unlimited access to OnPoint, the Big Picture, the PS archive of more than 14,000 commentaries, and our annual magazine, for less than $2 a week.
Da Ripple mit Geschäftsbanken zusammenarbeitet, die dem "Know-your-customer-Prinzip" und anderen aufsichtsrechtlichen Anforderungen unterliegen, bringt seine Zahlungsmethode nicht die gleichen Probleme mit sich wie Libra. Banken wie Santander setzen diese Technologie bereits ein, um Europa mit den Vereinigten Staaten zu verbinden. Mittlerweile steht man auch kurz davor, die USA mit Lateinamerika zu vernetzen.
Die Society for Worldwide Interbank Financial Telecommunication (SWIFT), die traditionell Interbankengeschäfte abwickelt, bleibt angesichts dieser Herausforderung nicht untätig. Sie hat bereits ein System namens "SWIFT gpi Instant" für Finanztransaktionen zwischen Banken in Nordamerika, Europa und Asien getestet, mit dem Zahlungen in nur 13 Sekunden getätigt werden. SWIFT gpi Instant baut auf neu installierten Nonstop-Sofortzahlungssystemen wie Singapurs Fast and Secure Transfers (FAST) dem TARGET Instant Payment Settlement (TIPS) der Europäischen Zentralbank auf. Dieses Netzwerk wird noch erweitert, sobald die amerikanische Notenbank Federal Reserve im Jahr 2023 oder 2024 selbst ein Echtzeit-Zahlungs- und Abwicklungssystem einführt.
Während das Pilotprojekt von SWIFT nicht auf die Distributed-Ledger-Technologie setzt, im Rahmen derer Transaktionen durch die gleichzeitige Aufzeichnung der Details an mehreren Stellen überprüft werden, ist das bei anderen Initiativen sehr wohl der Fall. So haben beispielsweise die EZB und die Bank of Japan im Rahmen ihres "Project Stella" (nicht zu verwechseln mit dem gleichnamigen Videospiel) den Einsatz dieser Technologie für inländische und grenzüberschreitende Zahlungen untersucht.
Dank telekombasierter Dienste wie M-Pesa, der ursprünglich aus Kenia stammt, aber mittlerweile von Afghanistan bis Albanien zum Einsatz kommt, sind bereits enorme Fortschritte bei der Lösung des Problems von Menschen ohne Bankverbindung zu verzeichnen. Die Benutzer benötigen nicht einmal ein Bankkonto, sondern nur ein Mobiltelefon und einen Vertrag mit ihrem Telekommunikationsanbieter. Sie können ihr Guthaben im Geschäft an der Ecke aufladen, es mit einer PIN schützen und Zahlungen an jeden tätigen, der über ein Konto verfügt.
Plattformen wie M-Pesa werden aber nicht nur für Zahlungen, sondern auch für andere Finanzdienstleistungen wie Mikrokredite eingesetzt. Mit anderen Worten: sie übertreffen Libra bereits jetzt, wenn es darum geht, Menschen ohne Bankverbindungen mit Bankdienstleistungen zu versorgen.
Die Kritik an derartigen Diensten konzentriert sich auf ihre Kosten. In Ländern, wo das vorherrschende Telekom-Unternehmen wenig Konkurrenz hat, kann es auf hohen Gewinnmargen bestehen. In diesem Bereich wäre es vorstellbar, dass Libra disruptive, wettbewerbsfördernde Wirkung entfaltet.  
Doch das ist Wunschdenken. In der Realität werden die gleichen Telekom-Unternehmen, die sich mittels Lobbyarbeit gegen den Markteintritt von Mitbewerbern in der eigenen Branche wehren, auch gegen die behördliche Genehmigung von Libra lobbyieren.
Wo das Problem für Ökonomien und Finanzdienstleistungen in mangelndem Wettbewerb besteht, müssen sich die Bewohner von Entwicklungsländern an ihre eigenen Regulierungsbehörden und Politiker wenden. Die Abhilfe für ihre Nöte wird nicht von Mark Zuckerberg kommen.
Aus dem Englischen von Helga Klinger-Groier