Los límites de Lagarde
ATENAS – Poco después de la reunión del Eurogrupo de los ministros de Finanzas de la eurozona el 27 de junio de 2015, me topé con un Mario Draghi de aspecto preocupado. El presidente del Banco Central Europeo me preguntó: "¿Qué diablos está haciendo Jeroen?", en referencia a Jeroen Dijsselbloem, el entonces presidente del Eurogrupo. "Perjudicando a Europa, Mario. Perjudicando a Europa", respondí. Draghi asintió con la cabeza, con un aire consternado. Tomamos el ascensor hasta la planta baja y nos separamos en silencio.
A los periodistas les resulta natural suponer que Draghi y yo teníamos una relación hostil durante el enfrentamiento de 2015 entre Grecia, a quien yo representaba, y el BCE. Pero el impasse en el que estábamos atascados no había sido causado por un choque de personalidades, y no implicaba ninguna recriminación mutua. En todo caso, reflejaba un fracaso institucional del cual nunca responsabilicé personalmente a Draghi. La hostilidad entre nosotros era innecesaria, y por lo tanto no existía.
Este intercambio fugaz me vino a la mente cuando Draghi recientemente desocupó la silla eléctrica en medio de muchas especulaciones sobre la futura dirección del BCE bajo su sucesora, Christine Lagarde. Me recordó la impotencia no reconocida del presidente del BCE, quien lidera una institución poderosa que es mucho menos independiente en la práctica que en la teoría. Lagarde ahora tendrá que convivir con esa impotencia al dirigir al BCE en un mar de peligros deflacionarios. 
Durante 2015, Draghi por momentos tomó decisiones en detrimento tanto del pueblo griego como del interés común de Europa. Una se produjo el 4 de febrero. Esa mañana, luego de una reunión que había tenido en Londres el día anterior con financistas a quienes presenté mis planes para una reestructuración moderada de la deuda, el índice de la bolsa de Atenas se disparó un 13%, liderado por un alza de más del 20% de las acciones de los bancos griegos.
Con ese viento en mis velas, volé a Fráncfort para reunirme con Draghi por primera vez. Uno podría pensar que un ministro de Finanzas recientemente nombrado de la eurozona, que acababa de impulsar los activos financieros de su país de manera significativa, sería ayudado por su banquero central. Por el contrario, la junta directiva del BCE decidió ese mismo día cortar el acceso de los bancos griegos a una liquidez en euros. Como era de esperarse, las acciones de las empresas y los bancos griegos se desplomaron, aniquilando las ganancias del día anterior.
En cualquier otro país, la postura del banquero central sería insostenible. La competencia de un banco central es ayudar a los gobiernos en sus esfuerzos por estabilizar las finanzas y respaldar la economía. En la eurozona, por el contrario, las limitaciones políticas obligan al banco central a infligir el tipo de daño que el BCE de Draghi infligió a nuestra bolsa esa tarde de febrero.
Subscribe now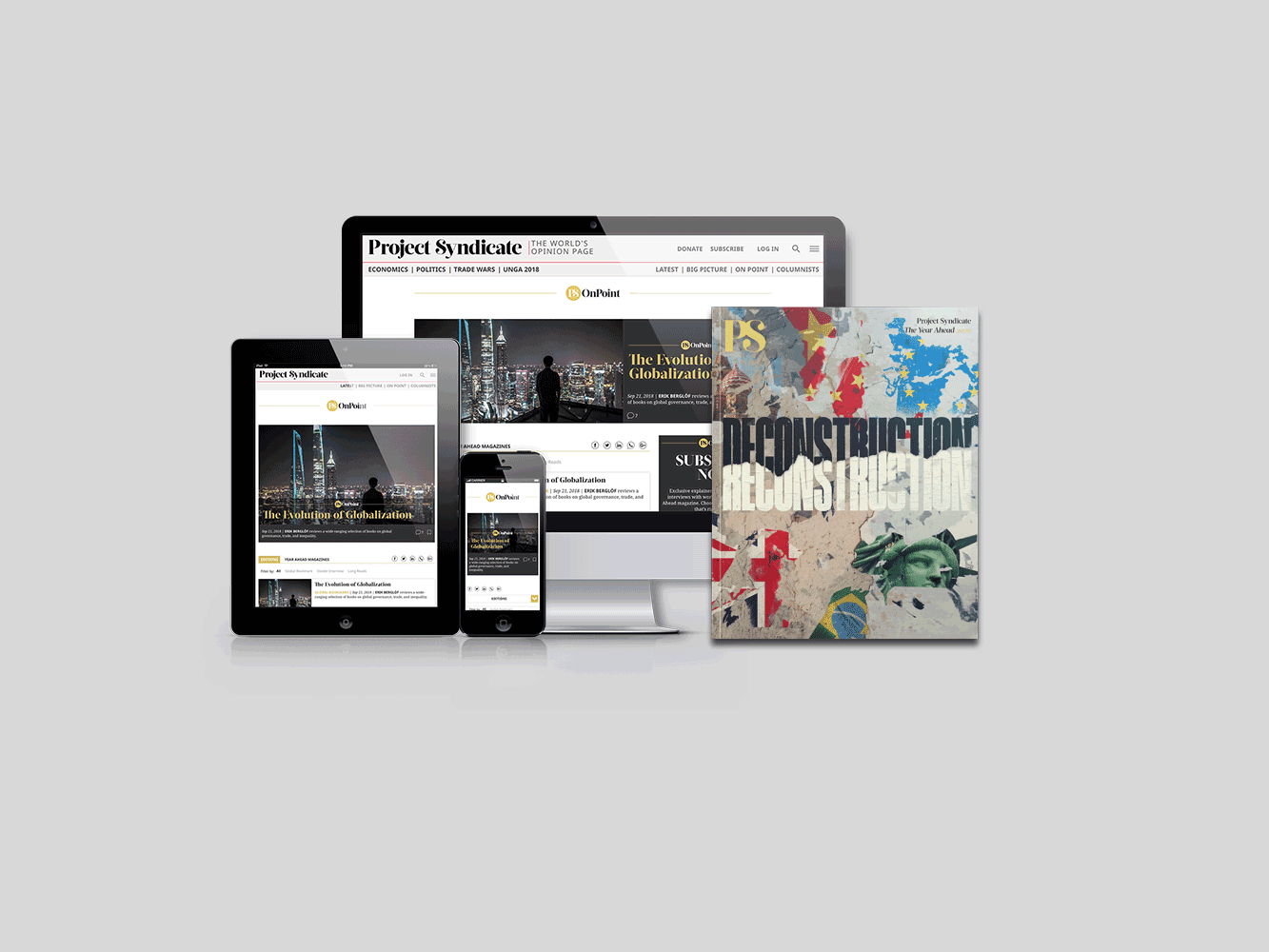 Subscribe now
Subscribe today and get unlimited access to OnPoint, the Big Picture, the PS archive of more than 14,000 commentaries, and our annual magazine, for less than $2 a week.
Bajo la conducción de Draghi, el BCE violó la razón de ser de un banco central en otras ocasiones. Entre febrero y fines de junio de 2015, Draghi atizó repetidas corridas bancarias en Grecia. Mientras que cualquier banquero central en cualquier otra parte habría garantizado un total respaldo del sistema bancario en esas circunstancias, Draghi hizo lo contrario: reveló su miedo a los cierres de bancos y amplió la especulación sobre los controles de capital inminentes al anunciar regularmente pequeños aumentos de liquidez ofrecidos al banco central nacional de Grecia. Era algo así como si un capitán de bomberos gritara en un espacio abarrotado de gente: "Se están por quemar. Voy a reducir gradualmente el suministro del cañón de agua hasta que sólo salga un hilito. ¡Corran y sálvense!"
Dados estos intentos calculados por parte de nuestro banquero central de controlar una corrida de depósitos bancarios y acciones, era fácil sentir resentimiento hacia él. Yo me resistí a la tentación porque entendía las limitaciones de Draghi. Sabía que, contrariamente a la propaganda oficial, era el banquero central menos independiente del mundo desarrollado. Necesitaba la aprobación del Eurogrupo –esencialmente la del ministro de Finanzas alemán- para prestarle dinero a los bancos en quiebra en Italia, España y por cierto Francia y Alemania contra la garantía que la crisis del euro había tornado inútil. Para obtener ese permiso, tenía que hacerlo como le habían dicho que hiciera con Grecia. Y eso significaba estrangular hasta la sumisión a un gobierno griego que insistía en discutir lo que el gobierno alemán no quería que se discutiera: una restructuración sensata de la deuda.
Desde este punto de vista, la decisión de Draghi de recortar la liquidez a los bancos de Grecia parecía casi lógica. Sucedió lo mismo con su postura unos meses después, cuando se sentó en silencio en la reunión del Eurogrupo y escuchó al ministro de Finanzas alemán ordenarle al resto que la expulsión del euro era el precio a pagar por negarse a niveles de austeridad que, en definitiva, pondrían la meta de inflación del BCE fuera de alcance. También explica por qué, ese sábado de junio, cuando Dijsselbloem violó cada protocolo de la UE, Draghi no dijo nada y expresó su enojo conmigo sólo en privado.
Más allá del caso de Grecia, bajo la conducción de Draghi, el BCE adoptó instrumentos que intencionalmente desviaron enormes cantidades de dinero público. Consideremos el alivio cuantitativo (QE) que lanzó en marzo de 2015. Sin QE, que implicaba crear aproximadamente 2,7 billones de euros (3 billones de dólares) para ayudar a países como Italia a refinanciar su deuda pública y quedarse en la eurozona, el euro hoy no existiría.
De todos modos, es absurdo que por cada euro que imprimió el BCE de Draghi para comprar deuda pública italiana, creó dos euros para comprar deuda pública alemana. No había ninguna razón económica para comprar bunds cuando el excedente presupuestario de Alemania los tornaba escasos. Al seguir comprándolos en grandes cantidades, el BCE creó una escasez de bunds, llevó las tasas de interés a territorio negativo y, en el proceso, infligió un enorme daño a los fondos de pensiones y a las compañías de seguros de Alemania, para no mencionar el prestigio de la canciller Angela Merkel entre los ahorristas conservadores.
¿Draghi fue negligente? Por supuesto que no. Trabajó dentro de limitaciones políticas absurdas impuestas por instituciones destinadas a hacer que a un banco central le resulte imposible hacer bien su trabajo. El único objetivo de la regla de la "clave de capital", que lo obligó a comprar deuda alemana e italiana en una relación de dos a uno, fue permitirles a los políticos en Berlín simular que el BCE en realidad no estaba refinanciando deuda italiana estresada –exactamente lo que se necesitaba para salvar al euro.  
Draghi no merece ni hostilidad ni adulación por la manera en que condujo al BCE. Demostró ser adepto a trabajar en el marco de limitaciones ridículas que lo obligaron a hacer cosas que ningún banquero central debería hacer –y no sólo contra Grecia-. Tal vez un hombre más valiente se habría negado a hacer esas cosas. Pero nadie puede enojarse con otra persona porque no es un héroe.
Lo que importa hoy es que Lagarde tendrá que trabajar exactamente dentro de las mismas limitaciones ridículas. Los europeos sensatos deberían ser hostiles a esa realidad.