Lagardes Grenzen
ATHEN – Kurz nach der Sitzung der Finanzminister der Eurogruppe am 27. Juni 2015 traf ich zufällig auf den besorgt blickenden Präsidenten der Europäischen Zentralbank Mario Draghi. "Was um Himmels willen macht Jeroen?", fragte er mich und bezog sich dabei auf Jeroen Dijsselbloem, den damaligen Vorsitzenden der Eurogruppe. "Europa schaden, Mario. Europa schaden," antwortete ich. Er nickte und blickte beunruhigt. Wir fuhren mit dem Fahrstuhl ins Erdgeschoss und gingen schweigend auseinander.
Für Journalisten gilt es als selbstverständlich, dass Draghi und ich, während der Pattsituation zwischen Griechenland (das ich vertrat) und der EZB, einander feindlich gegenüberstanden.  Doch der Grund, warum in eine Sackgasse geraten waren, bestand nicht in persönlichen Animositäten und es gab auch keine gegenseitigen Beschuldigungen. Vielmehr lag es an einem institutionellen Versagen, für das ich aber Draghi nie persönlich verantwortlich machte. Feindschaft zwischen uns war unnötig und auch nicht vorhanden.
Unser flüchtiger Austausch von damals fiel mir wieder ein, als er kürzlich inmitten zahlreicher Spekulationen über die künftige Ausrichtung der EZB unter seiner Nachfolgerin Christine Lagarde den elektrischen Stuhl räumte. Die Begebenheit erinnerte mich an die uneingestandene Machtlosigkeit des EZB-Präsidenten, der einer mächtigen Institution vorsteht, die in der Praxis weit weniger unabhängig ist, als die Theorie es vorsieht. Lagarde wird nun, da sie die EZB durch ein Meer deflationärer Gefahren steuert, mit dieser Machtlosigkeit umgehen müssen.
Während des Jahres 2015 traf Draghi manchmal Entscheidungen, die sowohl dem griechischen Volk als auch dem gemeinsamen Interesse Europas abträglich waren. Eine dieser Entscheidungen fällte er am 4. Februar. Nachdem ich mich am Vortag in London mit Finanziers getroffen und ihnen meine Pläne für eine moderate Umschuldung präsentiert hatte, schoss der Börsenindex in Athen am darauffolgenden Morgen um 13 Prozent in die Höhe, wobei allein die griechischen Bankaktien um 20 Prozent gestiegen waren.
Mit so viel Rückenwind flog ich nach Frankfurt, um Draghi zum ersten Mal zu treffen. Man möchte meinen, dass ein frisch ernannter Finanzminister der Eurozone, dem es gerade gelungen war, das Finanzvermögen seines Landes erheblich zu steigern, Unterstützung von seinem Zentralbanker erhalten sollte. Stattdessen jedoch beschloss der EZB-Rat am selben Tag, den Zugang der griechischen Banken zur Euro-Liquidität zu unterbrechen. Wenig überraschend stürzten die griechischen Unternehmens- und Bankaktien ab und machten die Gewinne des Vortages zunichte.
In jedem anderen Land wäre die Position des Zentralbankers damit unhaltbar. Die Aufgabe einer Zentralbank ist es schließlich, den Bemühungen der Regierung zur Stabilisierung der Finanzen beizuspringen und die Wirtschaft zu unterstützen.  In der Eurozone jedoch sieht sich die Zentralbank aufgrund politischer Zwänge genötigt, jene Art von Schäden anzurichten, die Draghis EZB an jenem Februarnachmittag unserer Börse zugefügt hatte.
Subscribe now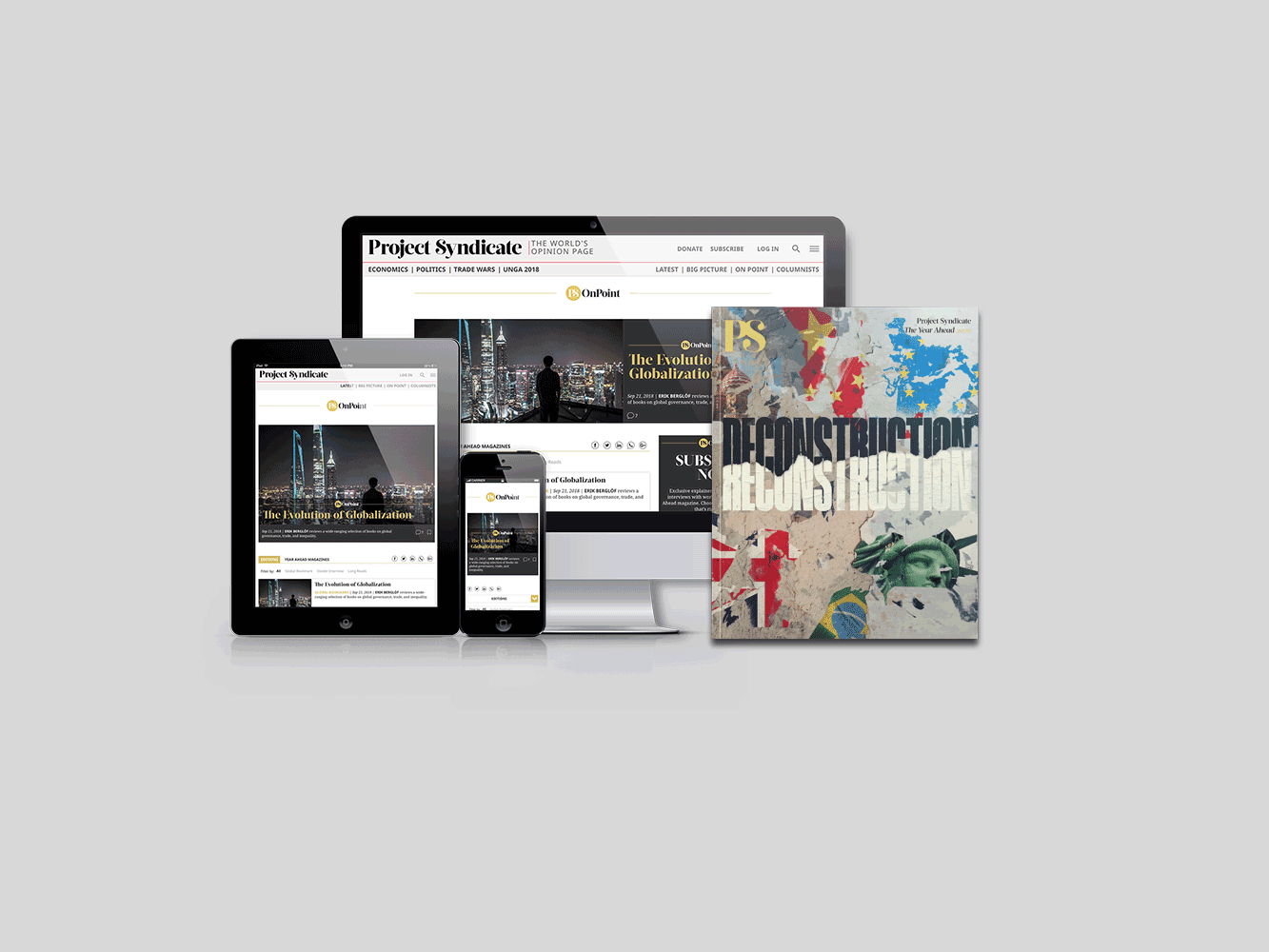 Subscribe now
Subscribe today and get unlimited access to OnPoint, the Big Picture, the PS archive of more than 14,000 commentaries, and our annual magazine, for less than $2 a week.
Unter Draghis Führung verstieß die EZB auch bei anderen Gelegenheiten gegen die Raison d'Être einer Zentralbank. Zwischen Februar und Ende Juni 2015 schürte Draghi in Griechenland mehrfach einen Bankensturm. Während sich jeder Zentralbanker auf der Welt verpflichtet hätte, das Bankensystem unter solchen Umständen uneingeschränkt zu unterstützen, tat Draghi genau das Gegenteil: Er ließ seine Angst vor Bankschließungen durchblicken und verstärkte Spekulationen über bevorstehende Kapitalkontrollen, indem er regelmäßig geringfügige Liquiditätserhöhungen an die griechische Zentralbank ankündigte. Das war so, als würde ein Feuerwehrmann in einen überfüllten Saal schreien: "Ihr werdet gleich verbrennen. Ich werde die Wasserzufuhr im Löschschlauch auf ein paar Tropfen reduzieren. Rennt um euer Leben!"
Angesichts derart kalkulierter Versuche unseres Zentralbankers, einen Sturm auf Bankeinlagen und Aktien zu arrangieren, wäre es leicht gewesen, einen gewissen Groll gegen ihn zu entwickeln. Ich widerstand dieser Versuchung jedoch, weil ich Draghis Zwänge verstand. Ich wusste, dass er, im Gegensatz zur offiziellen Propaganda, der am wenigsten unabhängige Zentralbanker in den Industrieländern war. Er brauchte die Zustimmung der Eurogruppe – im Wesentlichen die des deutschen Finanzministeriums – um scheiternden Banken in Italien, Spanien und tatsächlich auch in Frankreich und Deutschland Kredite gegen Sicherheiten zu gewähren, die durch die Eurokrise wertlos geworden waren.  Um diese Genehmigung zu bekommen, musste er auch im Hinblick auf Griechenland tun, was ihm gesagt wurde. Und das hieß, eine griechische Regierung in die Unterwerfung zu zwingen, die auf Diskussionen bestand, die die deutsche Regierung nicht führen wollte: nämlich über eine vernünftige Schuldenrestrukturierung.
Vor diesem Hintergrund erschien Draghis Entscheidung, die Liquidität für griechische Banken zu kappen, beinahe logisch. Gleiches gilt für seine Haltung ein paar Monate später, als er in der Sitzung der Eurogruppe die Ausführungen des deutschen Finanzministers schweigend über sich ergehen ließ. Dieser diktierte dem Rest der Anwesenden, der Rauswurf aus dem Euro sei der Preis für die Verweigerung jenes Maßes an Sparmaßnahmen, die das Inflationsziel der EZB letztlich außer Reichweite geraten ließen. Und es erklärt auch, warum Draghi an jenem Samstag im Juni, als Dijsselbloem gegen alle EU-Protokolle verstieß, nichts sagte, sondern mir seinen Ärger nur unter vier Augen gestand. 
Jenseits der Entwicklungen im Zusammenhang mit Griechenland hat die EZB unter Draghis Führung Instrumente angewendet, mit denen enorme Summen öffentlichen Geldes absichtlich fehlgeleitet wurden. Man denke an die quantitative Lockerung (QE), die er im März 2015 einführte. Ohne QE, im Rahmen derer rund 2,7 Billionen Euro erschaffen wurden, um Ländern wie Italien dabei zu helfen, ihre Staatsverschuldung zu senken und in der Eurozone zu bleiben, würde der Euro heute nicht mehr existieren.
Gleichwohl ist es absurd, dass für jeden Euro, den Draghis EZB für den Kauf italienischer Staatsschulden druckte, zwei Euro für den Kauf deutscher Staatsschulden geschaffen wurden. Es gab keine ökonomische Begründung für den Ankauf deutscher Bundesanleihen, als diese aufgrund des deutschen Haushaltsüberschusses knapp wurden. Mit ihrem fortgesetzten Ankauf in großer Zahl erzeugte die EZB eine Bundesanleihen-Knappheit, drückte die Zinsen in den negativen Bereich und fügte dabei deutschen Rentenfonds und Versicherungsunternehmen großen Schaden zu – ganz abgesehen vom Imageschaden für Kanzlerin Angela Merkel bei ihren konservativen Sparern.
War Draghi nachlässig? Natürlich nicht. Er agierte innerhalb absurder politischer Zwänge, auferlegt von Institutionen, die es einer Zentralbank unmöglich machen, ihre Aufgaben ordentlich zu erledigen. Der einzige Zweck der Regel zum "Kapitalschlüssel", die ihn zwang, deutsche und italienische Staatsschulden in einem Verhältnis von zwei zu eins anzukaufen, bestand darin, dass die Politik in Berlin vortäuschen konnte, die EZB finanziere in Wirklichkeit nicht die Umschuldung der unter Druck stehenden italienischen Staatsschulden – was notwendig war, um den Euro zu retten.
Draghi verdient für seine Führung der EZB weder Bewunderung noch Feindseligkeit. Er erwies sich als geschickt, als es galt, unter lächerlichen Zwängen zu agieren, die ihn nötigten Dinge zu tun, die kein Zentralbanker jemals tun sollte – nicht nur gegen Griechenland.  Vielleicht hätte sich ein mutigerer Mann geweigert, diese Dinge zu tun. Aber man kann keinen Groll gegen einen Menschen hegen, nur weil er kein Held ist. 
Worauf es heute ankommt, ist, dass Lagarde unter genau denselben lächerlichen Zwängen arbeiten muss. Vernünftige Europäer sollten dieser Realität sehr feindlich gegenüberstehen.
Aus dem Englischen von Helga Klinger-Groier