Schlägt Trump den richtigen Weg in Richtung Frieden im Nahen Osten ein?
PARIS – Mit dem Abzug der amerikanischen Truppen aus Nordsyrien hat US-Präsident  Donald Trump erneut signalisiert, dass seine Administration im Nahen Osten nur zwei nationale Interessen verfolgt: die Eindämmung des Iran und die Sicherheit Israels.
Im Hinblick auf ersteres haben die Vereinigten Staaten kürzlich weitere Truppen nach Saudi-Arabien, dem wichtigsten regionalen Gegner des Iran, entsandt. Zu zweiterem hat Trump wiederholt erklärt, er werde einen Plan für einen Frieden zwischen Israel und den Palästinensern vorlegen. Weil eine derartige Initiative zu einem Faktor im Präsidentschaftswahlkampf 2020 werden könnte, muss Trump bald entscheiden, ob er dieser Zusage nachkommen will, wenn eine neue israelische Regierung nach den Parlamentswahlen vom letzten Monat ihr Amt antritt.
Trump hat seinen Schwiegersohn Jared Kushner mit der Ausarbeitung eines detaillierten Friedensplans beauftragt. Obwohl dies eine Abkehr von früheren diplomatischen Gepflogenheiten darstellt, die stets darauf abzielten, Israelis und Palästinenser zu veranlassen, unter amerikanischer Schirmherrschaft einen Friedensvertrag auszuhandeln, ist dieser neue Ansatz nicht unbedingt eine schlechte Idee, weil beide Seiten offenbar nicht in der Lage sind, aus eigener Kraft voranzukommen. Die Palästinensische Autonomiebehörde – die sich 2006 an der Wahlurne in Gaza eine Abfuhr holte, unter der Leitung alternder Führungspersonen steht und von Korruption untergraben ist - hat jene Legitimität verloren, die für Zugeständnisse erforderlich wäre. Israel ist unterdessen so weit nach rechts gerückt, dass keine Regierung der Knesset einen für beide Seiten akzeptablen Friedensplan vorschlagen könnte.
Einem Vermittler wäre es theoretisch möglich, diese Hindernisse zu überwinden. Kushners enge Beziehung zu Israel könnte paradoxerweise ein weiterer Vorteil sein.
Die Geschichte lehrt uns, dass Sieger geopolitischer Konfrontationen die Früchte ihres Sieges fast nie freiwillig aufgeben. Israel, regionale Supermacht mit postindustrieller Wirtschaft und Atomwaffen sowie unerschütterlicher Bündnispartner der USA, verfügt eindeutig über die Mittel, einem schwachen palästinensischen Gegner seinen Willen aufzuzwingen.
An diesem Machtungleichgewicht kann keine Friedensregelung zwischen Israel und den Palästinensern vorbeikommen. Und auch externe Parteien - weder bedeutende europäische Mächte noch arabische Staaten - werden dieses Gleichgewicht nicht beeinflussen: die Europäer sind in diesem Punkt gespalten und die arabischen Golfstaaten sind defacto größtenteils zu Verbündeten Israels gegen den Iran geworden.
Subscribe now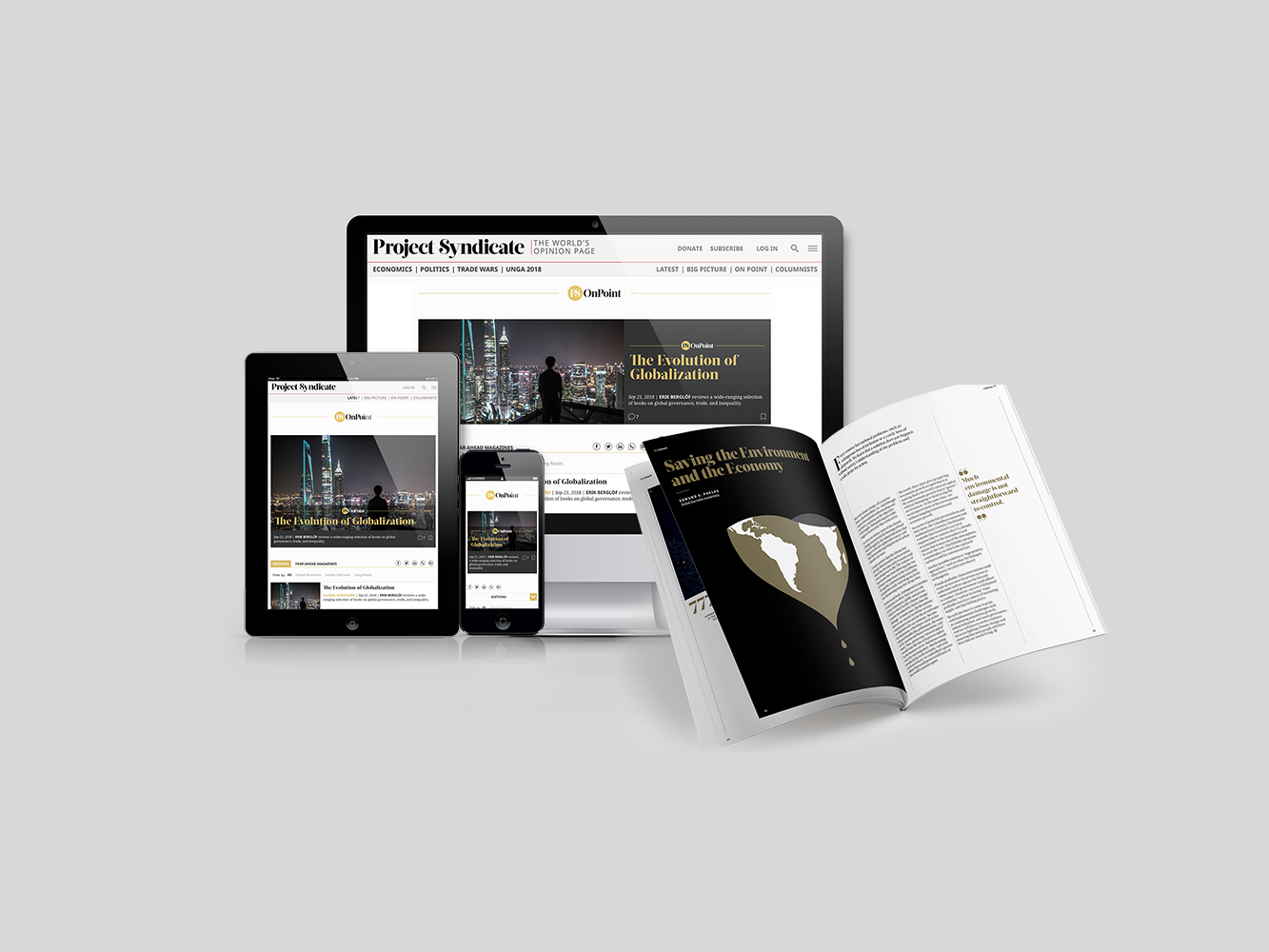 Subscribe now
Subscribe today and get unlimited access to OnPoint, the Big Picture, the PS archive of more than 14,000 commentaries, and our annual magazine, for less than $2 a week.
Israel ist daher der Schlüssel zur Lösung des Konflikts. Das heißt aber auch, die israelische Öffentlichkeit dazu zu bringen, die Gründung eines fremden Staates, möglicherweise eines Feindes, nur 15 Kilometer von seiner Hauptstadt entfernt zu akzeptieren.
Diese Überlegungen helfen die zahlreichen Gefälligkeiten der Regierung Trump gegenüber Israel in letzter Zeit zu erklären, darunter die Verlegung der amerikanischen Botschaft von Tel Aviv nach Jerusalem und die Anerkennung der israelischen Annexion der Golan-Höhen durch die USA. Kushners Ziel besteht darin, den Israelis zu zeigen, dass sie Trump vertrauen können, wenn er Friedensvorschläge auf den Tisch legt. Dieser Ansatz der USA hat insoweit funktioniert, als Trump in Israel mittlerweile beliebter ist als Premierminister Benjamin Netanjahu.
Kushners Plan ist nun bereit zur Umsetzung. Das Dokument umfasst, wie er mir vor ein paar Monaten mitteilte, 50 Seiten. Obwohl der Inhalt ein streng gehütetes Geheimnis ist, dürfte er wohl der Position Israels nahekommen. In dem US-Vorschlag könnte daher vorgesehen sein, den Palästinensern statt eines vollwertigen Staates einen hohen Grad an Autonomie anzubieten und die meisten israelischen Siedlungen im Westjordanland zu erhalten.
Ist der Plan Kushners deshalb zum Scheitern verurteilt? Davon kann man wohl ausgehen, angesichts der Tatsache, dass es auch früheren US-Präsidenten in den letzten 20 Jahren nicht gelang, den Frieden in der Region herzustellen.
Allerdings dürfen wir nichts ausschließen. Im Juni unterbreitete die Regierung Trump einen separaten Vorschlag, der massive Wirtschaftshilfe für das Westjordanland und Gaza vorsieht, darunter Investitionen im Ausmaß von etwa 50 Milliarden Dollar über einen Zeitraum von zehn Jahren. Ein derartiges Paket könnte bei Menschen, die sich in wirtschaftlichen Nöten befinden, durchaus Anklang finden. Außerdem ist es im Westjordanland "fünf vor zwölf": die fortgesetzte Ausweitung der israelischen Siedlungen wird den für die Errichtung eines lebensfähigen palästinensischen Staates erforderlichen territorialen Kompromiss bald unmöglich werden lassen. 
Die Palästinenser stehen daher vor der Wahl zwischen einem unbefriedigenden Kompromiss und einer kontinuierlichen (und bald unumkehrbaren) Verschlechterung ihrer Lage. Vielleicht gelangen sie zu dem Schluss, dass es ein guter erster Schritt wäre, einen Deal anzunehmen. Das ist zumindest Kushners Kalkül, der wiederholt darauf hinweist, dass sein Plan "für die Palästinenser besser ist, als sie glauben."
Gleichzeitig wären beide Seiten davon befreit, auf den Druck der USA reagieren zu müssen. Die Palästinenser fürchten, dass ihnen ein quasi-israelisches Diktat auferlegt wird. Und Israel weiß, dass Trump mit seiner rein transaktionalen Sichtweise der Diplomatie erwartet, dass man seine Großzügigkeit durch Zugeständnisse für ein Friedensabkommen würdigt.
Der Status quo kommt vor allem Israel zugute, weil man das Westjordanland behalten kann, ohne entscheiden zu müssen, ob man die Palästinenser zu israelischen Bürgern oder Ausländern auf eigenem Territorium macht. Darüber hinaus könnte Israel zu dem Schluss kommen, dass seine Sicherheit durch seine militärische Übermacht in der Region zumindest ebenso gut gewährleistet ist, wie durch irgendein Friedensabkommen - wenn nicht gar besser. 
Jetzt hängt alles von Trump ab, der öffentlich versprochen hat, den Friedensplan seines Schwiegersohns beiden Parteien zu übermitteln. Doch unabhängig davon, wie sich Trump entscheidet und wer die US-Präsidentenwahlen im Jahr 2020 gewinnt ist eines klar: Israel und die Palästinenser sind nicht in der Lage, auf sich allein gestellt ein Friedensabkommen zu erreichen, wie selbst Israels leidenschaftlichste Anhänger in den USA mittlerweile einsehen. Jeder nachfolgende Versuch, in diesem Konflikt zu vermitteln, muss auf Grundlage der Anerkennung dieser Realität erfolgen.
Wie andere US-Präsidenten vor ihm könnte auch Trump mit einem Friedensabkommen zwischen Israelis und Palästinensern scheitern. Doch mit seinem Vorschlag für ein Abkommen anstatt eines bloßen Vermittlungsversuchs zwischen den beiden Seiten, hat er für seine Nachfolger möglicherweise einen Weg bereitet.  
Aus dem Englischen von Helga Klinger-Groier