Les derniers jours de Netanyahou ?
TEL AVIV – Israël a enfin décidé de sortir des abysses nationalistes religieux dans lesquels le Premier ministre Benyamin Netanyahou l'avait plongée. À l'issue des élections parlementaires du 17 septembre, les deuxièmes dans le pays en cinq mois, la « coalition naturelle » composée du parti Likoud de Netanyahou, des groupes orthodoxes et des factions protofascistes a échoué à atteindre le seuil des 61 sièges, qui lui aurait permis de former un nouveau gouvernement.
Pour Netanyahou, qui occupe le pouvoir depuis 13 ans, cette élection ne concernait qu'en partie son programme politique nationaliste. Son principal objectif consistait à reproduire la seule coalition susceptible de lui conférer l'immunité parlementaire face à sa mise en examen imminente pour des faits de fraude, de corruption et d'abus de confiance.
Luttant littéralement pour sa liberté, Netanyahou a ignoré les règles légales et déontologiques de la conduite d'une campagne. Pour commencer, il a promis très imprudemment d'annexer la vallée du Jourdain – partie de la Cisjordanie – sans en avoir évalué aucune des conséquences stratégiques. Il a également proposé un loi qui permettrait aux militants du Likoud de placer des caméras dans les bureaux de vote. Lorsque cette proposition a été rejetée, le Likoud a prétendu que les partis de l'opposition entendaient lui voler l'élection. Pendant ce temps, la page Facebook du Premier ministre avertissait ses partisans sur la volonté des arabes israéliens de « nous annihiler tous ».
Netanyahou a par ailleurs appelé la population à boycotter la chaîne de télévision la plus populaire en Israël, lui reprochant d'avoir produit en 2014 une série « antisémite » sur l'enlèvement et le meurtre d'un adolescent palestinien par des extrémistes juifs. Le Premier ministre tentait en réalité d'empêcher la chaîne de diffuser des informations fuitées relatives à l'enquête judiciaire menée contre lui.
Désespérant d'être réélu, Netanyahou a par ailleurs de manière très irresponsable attisé les tensions régionales, afin de renforcer sa réputation de « monsieur sécurité ». Les attaques israéliennes sur des cibles en Syrie et en Irak ont soudainement repris exponentiellement, sur fond d'une explosion de publicité dans les médias (contre l'avis de l'armée, qui a toujours préconisé l'opacité sur ces questions).
Plus audacieux encore, Netanyahou a envisagé de reporter l'ensemble des élections en déclarant une guerre totale contre le Hamas à Gaza, ce qu'il s'était toujours montré réticent à faire. Fort heureusement, le chef d'état-major général des armées, Aviv Kohavi, et le procureur général Avichai Mandelblit ont fait obstacle à cette initiative, faisant valoir l'impossibilité pour Netanyahou de lancer les hostilités sans avoir respecté la procédure légale applicable. Le Premier ministre a par ailleurs discuté avec Trump d'un traité de défense américano-israélien, une idée absurde à laquelle l'ensemble de l'establishment de sécurité s'est toujours opposé, dans la mesure où ce traité limiterait la liberté d'action d'Israël.
Subscribe now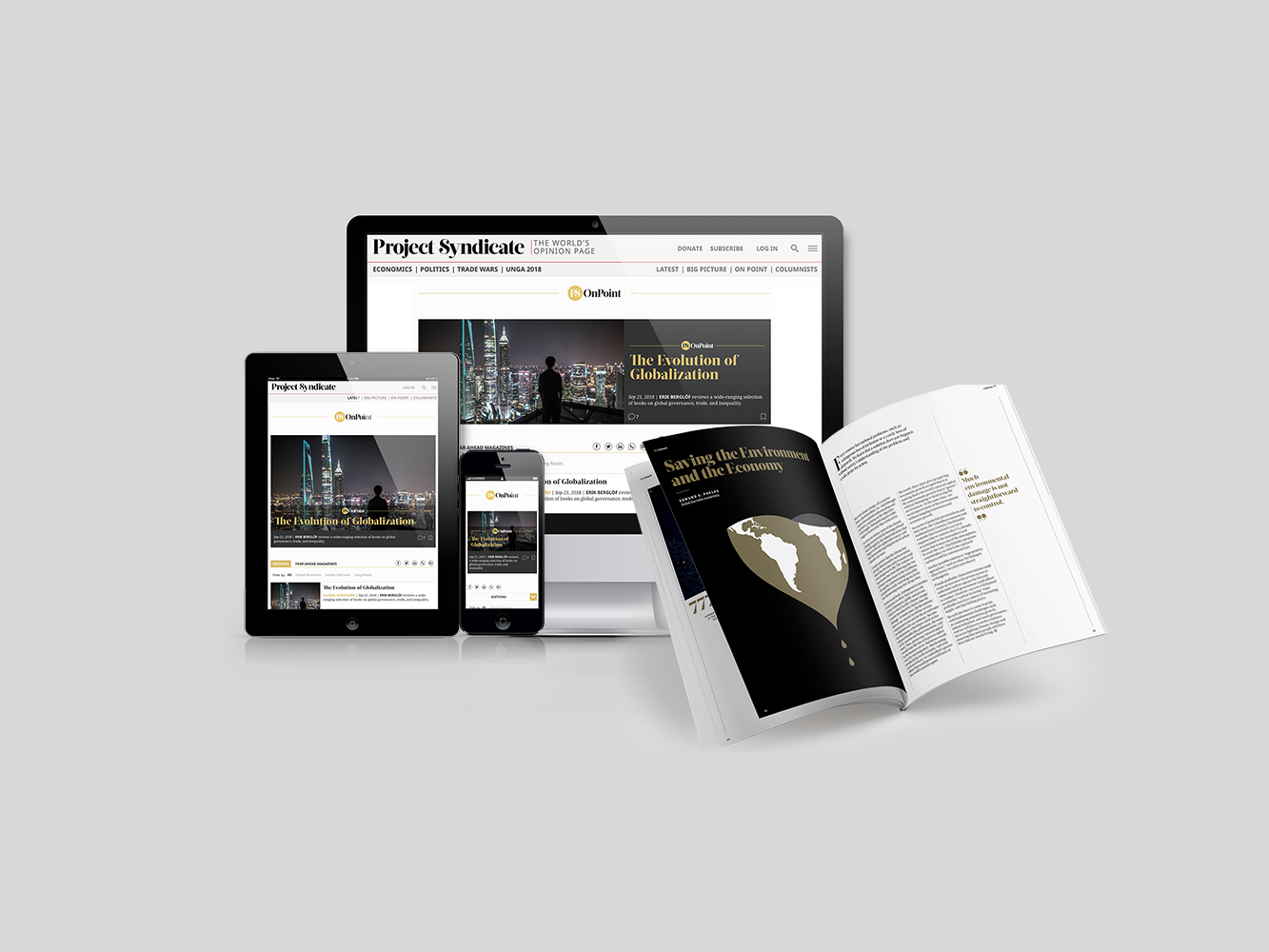 Subscribe now
Subscribe today and get unlimited access to OnPoint, the Big Picture, the PS archive of more than 14,000 commentaries, and our annual magazine, for less than $2 a week.
Hélas, une scène politique israélienne indisciplinée et un système électoral au degré absurde de proportionnalité n'ont jamais réellement produit de résultats clairs. Comme à son habitude, le pays entre aujourd'hui dans une période d'impasse politique. Le parti Bleu-Blanc de Benny Gantz, récente fusion de groupes de centre-droit conduits par trois anciens responsables de l'état-major des armées, a remporté le même nombre de sièges que le Likoud. Il ne sera toutefois pas en mesure de former une coalition alternative viable sans la gauche, actuellement diminuée – Parti travailliste et Union démocratique (laquelle inclut le nouveau parti de l'ancien Premier ministre Ehud Barak) – et sans la Liste arabe conjointe.
Même si ces partis parvenaient à rassembler une majorité, il faudrait un acte majeur de courage politique pour que trois anciens généraux forment un gouvernement aux côtés d'un parti arabe composé de groupes antisionistes et islamistes. D'un autre côté, l'exclusion de la Liste conjointe à l'écart du processus de formation d'une coalition constituerait une erreur impardonnable. Ces groupes parlementaires arabes représentent la volonté réelle d'une minorité arabe en Israël – qui compose 20 % de la population et qui connaît actuellement une dynamique d'« israélisation » – consistant à former un projet politique pour l'ensemble du pays, sur la base d'une gouvernance démocratique, ainsi qu'à mettre un terme aux politiques de xénophobie et de provocation.
Compliquant encore davantage la situation, la clé d'une sortie de l'impasse postélectorale réside dans le parti Yisrael Beitenu d'Avigdor Lieberman. Personnage politique cynique, connu pour ses emportements à l'encontre des Arabes et pour son zèle annexionniste (lui-même vivant dans une colonie de Cisjordanie), Lieberman a vu multiplié par près de deux le nombre de sièges remportés par son parti. Il y est parvenu en promettant de ne former qu'un grand gouvernement national d'unité avec le Likoud et l'alliance Bleu-Blanc, en excluant les parties orthodoxes et l'extrême droite messianique. Le parti Bleu-Banc a finalement appuyé la proposition de Lieberman, à la condition cruciale près qu'il refuse de partager le pouvoir avec un Netanyahou mis en examen.
La bataille politique est par conséquent vouée à s'axer sur la question clé de cette élection : Netanyahou, oui ou non ? Le parti Bleu-Blanc tiendra-t-il son engagement ? Et les membres du Likoud trouveront-ils le courage d'évincer leur chef (une tâche sans doute plus facile maintenant que son charme est clairement rompu) ?
Il ne faut jamais sous-estimer l'ingéniosité des politiciens israéliens dans le contournement des principes qu'ils professent. L'une des possibilités de sortie de l'impasse pourrait en effet résider dans la grande coalition de Lieberman, avec une rotation du poste de Premier ministre entre Gantz et Netanyahou, le premier étant susceptible de diriger le nouveau gouvernement pendant les deux premières années de mandat, le temps que Netanyahou règle ses problèmes judiciaires. Mais il ne s'agit là que d'une option créative parmi les nombreuses autres qui pourraient émerger au cours des prochains jours.
Ces élections ne constituent clairement pas une victoire pour le camp israélien de la paix, ni même pour le centre-gauche. Quel que soit le gouvernement qui en émerge, il ne ressuscitera pas l'idée quasiment morte d'une solution à deux États, et ce gouvernement lancera probablement une campagne militaire massive contre le Hamas à Gaza – un aspect sur lequel s'entendent les deux plus grands partis. Il faut également s'attendre à ce qu'il participe aux côtés des États-Unis à « l'accord du siècle » proposé par le président Donald Trump, destiné à renforcer l'économie de la Palestine – un projet que les Palestiniens choisiront sans doute d'ignorer purement et simplement.
L'issue des élections est pour autant un soulagement, à l'heure où souffle un air frais. Les électeurs israéliens ont décidé de stopper le glissement du pays vers une théocratie xénophobe (espérons durablement). Le coup d'arrêt imposé à Netanyahou, à ses manières impériales ainsi qu'à sa politique de haine et de provocation, constitue par ailleurs un accomplissement à souligner.
Le poète israélien Nathan Alterman aurait peut-être décrit l'issue des élections comme la « joie des pauvres », titre de son recueil sans doute le plus célèbre. Mais tandis que le pays se trouve replongé dans les considérations de négociation politique, et que les tensions régionales s'accentuent, il reste à savoir combien de temps pourra durer cette satisfaction – et si Netanyahou quittera réellement la scène politique.
Traduit de l'anglais par Martin Morel