Trump no dice la verdad sobre la inmigración
WASHINGTON, DC – El Webster'sDictionary define una "emergencia" como un "suceso súbito, urgente, generalmente inesperado que demanda acción inmediata". Según ese criterio, la afirmación del presidente estadounidense Donald Trump en el sentido de que Estados Unidos enfrenta una emergencia migratoria no es creíble. Estados Unidos ha recibido inmigrantes desde su creación misma, y a partir de 2007 las cifras netas en realidad disminuyeron. Como muchas veces esta cuestión se presenta en forma engañosa, es importante mostrar los hechos tal cual son.
Es verdad que el sistema de migraciones actual en Estados Unidos ya no funciona. Hay tres problemas principales que es preciso resolver: mejorar el trato dado a los inmigrantes, hallar formas más adecuadas de frenar la inmigración ilegal y reformar el sistema de visados para aumentar los beneficios y reducir los costos.
El trato cada vez más inhumano que dispensa la administración Trump a los migrantes no arreglará el sistema. Por el contrario, es una fuente de vergüenza nacional. La decisión de Trump de poner fin al programa de "acción diferida para los llegados en la infancia" es inadmisible. Unas 800 000 personas que fueron traídas a Estados Unidos con una edad promedio de siete años están en riesgo de que se las obligue a regresar a países que apenas conocen.
No menos repudiable es el trato dado a los centroamericanos que solicitan asilo en la frontera entre Estados Unidos y México. Se ha separado a niños de sus padres, y los migrantes sufren tiempos de espera cada vez más largos encerrados en condiciones miserables. Hay un gran faltante de jueces calificados para entender en materia migratoria, pero en vez de asignar dinero a contratar más, el gobierno está desviando los recursos hacia la construcción de un muro en la frontera.
Además de la sobrecarga de los tribunales de migraciones, hay demoras asombrosas en la entrega de permisos de residencia (green card). Inmigrantes en lista de espera desde enero de 1998 no recibieron notificación para continuar el trámite hasta octubre de 2018. Y para los residentes legales que solicitan la ciudadanía, el tiempo de espera promedio es cinco años y ocho meses. Además, una parte significativa de las visas ahora se destina a familiares de ciudadanos estadounidenses, pero sería mejor para todos si una proporción mayor se destinara a trabajadores, en particular cualificados (que contribuyen mucho más al crecimiento de la productividad que personas con educación primaria o secundaria).
En cuanto a poner freno a la inmigración ilegal, no hay duda de que es un objetivo deseable. Los intentos de lograrlo por la vía legislativa fracasaron por años, y ahora las autoridades deben reconocer que no existe una solución perfecta. Pero se ha exagerado la escala del problema. Hasta 2017, el 77% de todos los residentes en los Estados Unidos nacidos en el extranjero (44,4 millones de personas, el 13,6% de la población) estaban documentados. En comparación, los trabajadores indocumentados llegaban a 10,5 millones (una caída respecto de los 12,2 millones previos a la crisis financiera de 2008), o sea el 3,2% de la población.
Subscribe now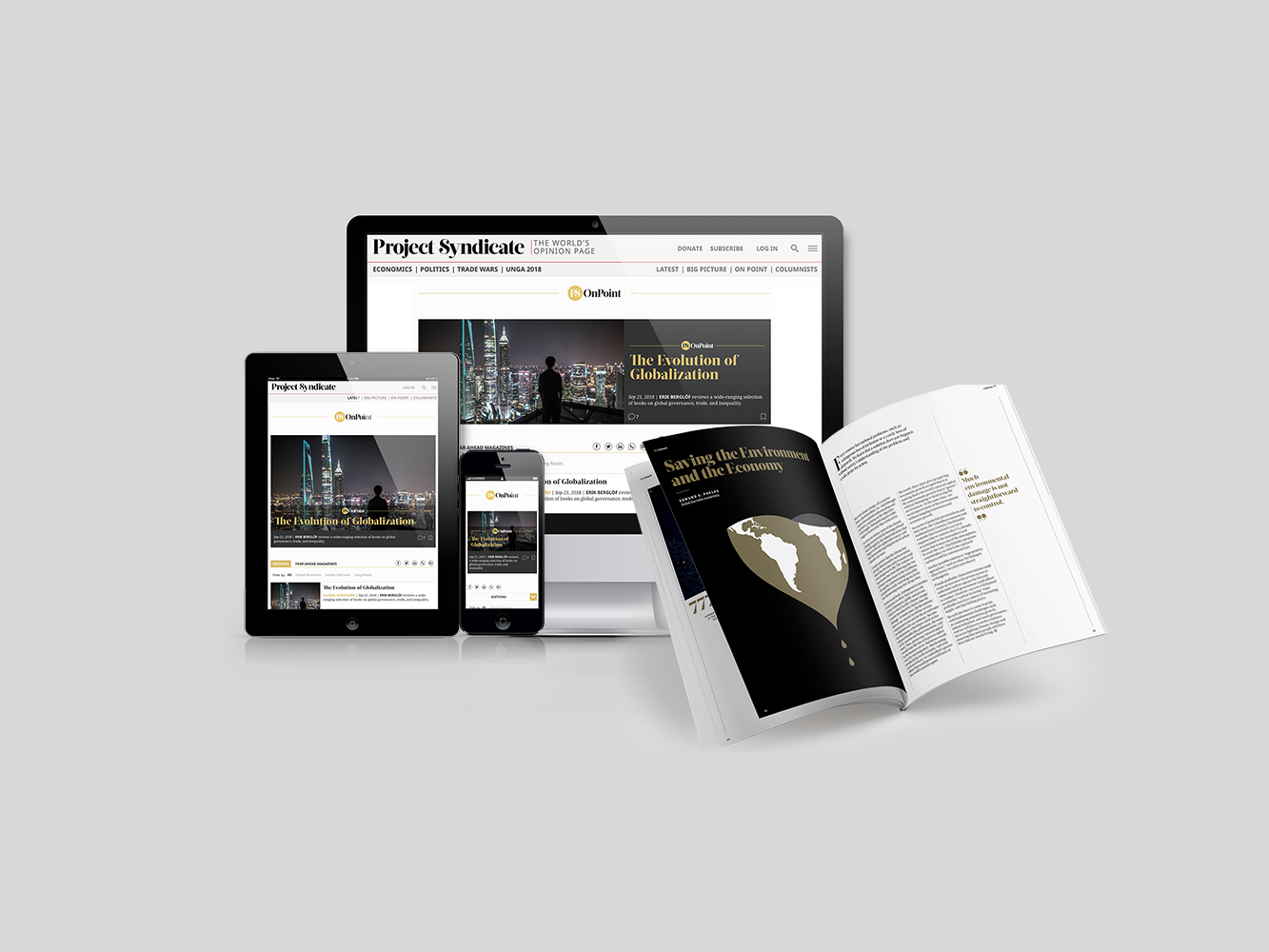 Subscribe now
Subscribe today and get unlimited access to OnPoint, the Big Picture, the PS archive of more than 14,000 commentaries, and our annual magazine, for less than $2 a week.
Contra lo que afirma la administración Trump, la tasa delictiva de los inmigrantes indocumentados es inferior a la de los estadounidenses nativos. Pero en 2018, se asignaron más de 24 000 millones de dólares a la fiscalización migratoria. Como señala un informe del Instituto de Política Migratoria estadounidense, eso es 34% "más que los 17 900 millones de dólares asignados en conjunto al resto de las principales agencias federales de combate al delito".
Además, cerca de la mitad de los residentes indocumentados en Estados Unidos entraron con visas de turismo o de negocios, de modo que ningún muro los hubiera detenido. La mayoría de los inmigrantes son por motivos económicos o refugiados: es decir, vienen atraídos por salarios muy superiores a los que ganarían en sus países de origen o huyendo de la persecución. En 2018, llegaron a Estados Unidos 22 900 refugiados junto con 520 000 inmigrantes indocumentados, lo que indica que la esperanza de oportunidades económicas es el principal aliciente.
Paralelamente, en los países donde ha habido una gran mejora de los niveles de vida, las tasas de emigración disminuyeron. Después de la entrada en vigor del Tratado de Libre Comercio de América del Norte, la inmigración mexicana a Estados Unidos empezó a disminuir. Un modo de impulsar el crecimiento en los países pobres es aumentar la apertura de las economías avanzadas al comercio internacional. Y sin embargo, la administración Trump está haciendo exactamente lo contrario.
Teniendo presentes estos datos, es importante recordar que en los próximos cincuenta años, en la mayoría de los países desarrollados habrá una contracción de la población en edad de trabajar, lo que reducirá los índices de crecimiento económico esperados. Pero gracias a la inmigración, las proyecciones de crecimiento de los Estados Unidos son más favorables que las de otras economías avanzadas. Se prevé que los inmigrantes y sus descendientes aporten nada menos que el 88% del crecimiento total de la población estadounidense de aquí a 2065.
Como la tasa de desempleo en Estados Unidos se sitúa en apenas el 3,5%, los inmigrantes pueden hallar empleo en poco tiempo. Y a mayor nivel educativo, mayor su aporte a la productividad y a la innovación. En 2016, hubo un 17,2% de los inmigrantes con título de grado, y otro 12,8% con título de posgrado, cifras aproximadamente iguales a las de la población nativa.
Finalmente, la repetida afirmación de que los inmigrantes son un lastre fiscal es muy exagerada o totalmente errónea. Según la Academia Nacional de Ciencias, Ingeniería y Medicina de los Estados Unidos, los inmigrantes terminan costándole al gobierno federal menos de lo que aportan de recaudación impositiva. Y en los niveles estatal y municipal, el gasto público en los inmigrantes sólo es mayor cuando se incluye el costo por niño en el sistema escolar.
La hostilidad de Trump hacia la inmigración va a contramano de los hechos. El sistema necesita una reforma constructiva, no que se lo destruya. Redirigir el dinero asignado a la construcción de un muro fronterizo inútil hacia la mejora de todo el proceso de solicitud y evaluación de permisos migratorios generaría importantes ganancias económicas para Estados Unidos y garantizaría un trato más humano a migrantes y refugiados. En vez de una "emergencia", la inmigración podría ser una bendición, como lo ha sido a lo largo de la historia de los Estados Unidos.
Traducción: Esteban Flamini