Ақиқат және Трамп иммиграция туралы
ВАШИНГТОН – Вебстердің сөздігі "төтенше жағдайды" "кенеттен пайда болған, шұғыл, әдетте жылдам іс-әрекеттерді талап ететін күтпеген оқиға" ретінде анықтайды. Бұл стандарт бойынша АҚШ президенті Дональд Трамптың Америка Құрама Штаттары иммиграциялық төтенше жағдайға тап болғандығы туралы мәлімдемесі жай ғана орынсыз. Иммигранттар АҚШ-қа олардың құрылған сәтінен бастап келеді және 2007 жылдан бастап олардың таза саны іс жүзінде азаюда. Бұл мәселе жиі жаңылыстыратын болғандықтан, фактілерді тікелей алу маңызды.
Әрине, қазіргі жүйе дұрыс жұмыс жасамайды. Оған үш негізгі мәселе бар: АҚШ сырттан көшіп келушілерге қарым қатынасын жақсартуы тиіс, заңсыз көшіп келумен күрестің ең жақсы тәсілдері қажет және пайданы арттыру және шығындарды қысқарту үшін визалық жүйені реформалау қажет.
Трамп әкімшілігінің сырттан көшіп келушілерге  деген адамилыққа жат қатынасы бүл жүйені түзетпейді. Керісінше, ол ұлттық масқараның себебі болды. Трамптың АҚШқа сырттан бала кезінде келгендерге екі жыл жұмыс іздеп табуға рұқсат беретін бағдарламасын тоқтату шешімі опасыздық болды. АҚШ-қа бала кезінен (орта есеппен жеті жасында) әкелінген 800 000-ға жуық адам қазір олар әрең білетін елдерге оралу қаупі бар.
АҚШ-Мексика шекарасында баспана алуға өтініш білдірген Орталық Американдықтарға қарым-қатынасы одан асып түсті. Балалар ата-анасынан бөлектеп қалды, ал қорқынышты жағдайда қамалған мигранттарды күту уақыты бұрынғыдан да өсті. Білікті иммиграциялық судьялардың жетіспеуі байқалады, алайда сапалы мамандарды көбірек жалдау үшін ақша бөлудің орнына әкімшілік шекара қабырғасын салуға ресурстар бөлуде.
Көшіп келу кемелер тұрағының лық толы екенінен басқа, жасыл карталарды беруде адам сенгісіз ұзақ кідірістер бар. 1998 жылдың қаңтарында "Жасыл карта" процесін бастаған иммигранттар 2018 жылдың қазанына дейін өзінің қатысу құқығы туралы хабар алмаған. Азаматтық алуға өтініш беретін Жасыл карталардың иелері үшін орташа күту уақыты бес жыл және сегіз айды құрайды.  Сонымен қатар, визалардың елеулі үлесі қазіргі уақытта АҚШ азаматтарының отбасы мүшелеріне беріледі, ал, егер елеулі үлесі жоғары білімі немесе одан төмендеу білімі бар адамдарға қарағанда, еңбек өнімділігінің өсуіне үлкен үлес қосатын қызметкерлерге, әсіресе білікті қызметкерлерге берілсе барлығы ұтыста болар еді.
Әлбетте, қалаулы мақсаттардың бірі заңсыз иммиграция жолын кесу болып табылады. Көптеген жылдар бойы оған қол жеткізу бойынша заңды іс– әрекеттер сәтсіздікке ұшырады, енді саясаткерлер мінсіз шешім жоқ екенін мойындау керек. Бірақ проблеманың ауқымы ұлғайып кетті. 2017 жылғы жағдай бойынша АҚШ-тағы барлық шетелдік тұрғындардың 77% - 44,4 миллион адам немесе халықтың 13,6% – ы құжатталған. Салыстыру үшін, құжаты жоқ қызметкерлер саны 10,5 миллион адамды (2008 жылғы қаржы дағдарысына дейін 12,2 миллионнан тқмендеген) немесе халықтың 3,2% - ын құрады.
Subscribe now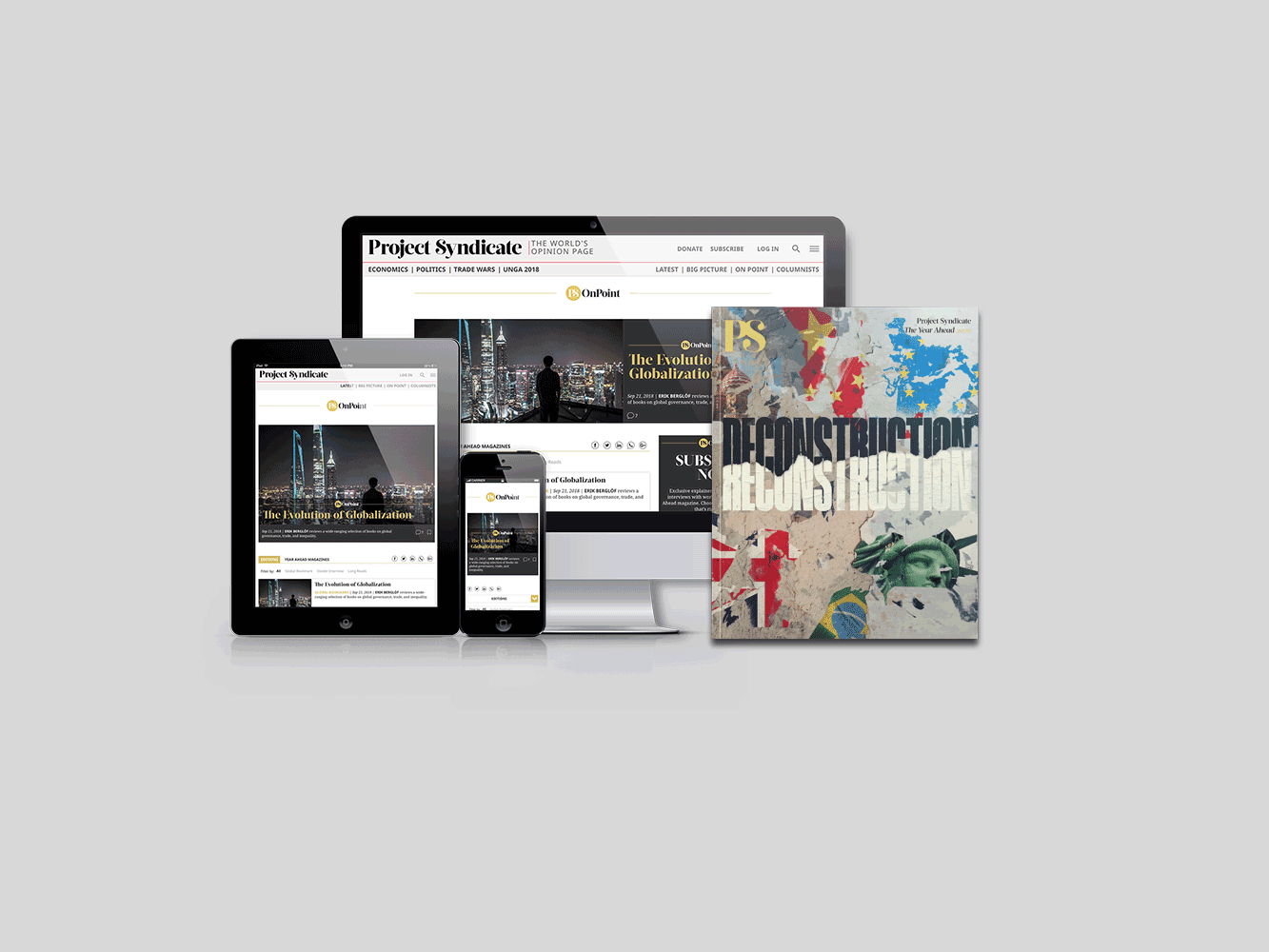 Subscribe now
Subscribe today and get unlimited access to OnPoint, the Big Picture, the PS archive of more than 14,000 commentaries, and our annual magazine, for less than $2 a week.
Трамп әкімшілігінің мәлімдемелеріне қарамастан, заңсыз иммигранттардың қылмыс деңгейі байырғы американдықтарға қарағанда төмен .  Дегенмен, 2018 жылы иммиграциялық қызметтерге 24 миллиардтан астам доллар бөлінді. Көші-қон Саясаты Институтының баяндамасында  атап өтілгендей, бұл барлық басқа федералдық құқық қорғау органдарына бөлінген $ 17,9 млрд-қа қарағанда 34% - ға артық."
Бұған қоса, АҚШ-тың құжатсыз жүрген тұрғындарының шамамен жартысы бастапқыда туристік немесе іскерлік визалар бойынша келген, бұл дегеніміз оларды ешқандай қабырға тоқтатпайтынын білдіреді. Иммигранттар, әдетте, экономикалық көшіп-қонушылар немесе босқындар болып табылады – олар өздерінің шыққан елдеріндегіге қарағанда әлдеқайда жоғары жалақы алады немесе қудалаудан қашып келгендер. АҚШ-қа 2018 жылы 22 900 босқындар  және 520 000 заңсыз көшіп келушілер  келді, бұл экономикалық мүмкіндіктерге үміт артып келгендер басым болып табылатынын көрсетеді.
Сондай-ақ, өмір деңгейі тез өсетін елдерде эмиграция деңгейі төмендеген. Еркін сауда туралы Солтүстік Америкалық Келісім күшіне енгеннен кейін АҚШ-та мексикалық иммигранттар саны біртіндеп құлдырай бастады. Кедей елдерде неғұрлым белсенді өсуді ынталандыру тәсілдерінің бірі сауданы кеңейту үшін дамыған экономикаларды ашу болып табылады. Дегенмен, Трамп әкімшілігі толықтай қарама-қарсы әрекет етуде.
Бұл деректерді назарға ала отырып, көптеген дамыған елдерде еңбекке қабілетті жастағы халықтың саны келесі 50 жыл ішінде қысқаратынын есте сақтау маңызды, бұл экономикалық өсудің күтілетін қарқынының төмендеуіне әкеледі. Дегенмен, иммиграцияның арқасында АҚШ-тың өсу болжамы басқа дамыған экономикаларға қарағанда неғұрлым қолайлы болып табылады. Болжам бойынша, иммигранттар мен олардың ұрпақтары 2065 жылға дейінгі кезеңде АҚШ халқының жалпы өсімінің 88% - ын құрайтын болады.
With the US unemployment rate at a mere 3.5%, immigrants can find jobs quickly. And the higher their educational level, the more they will contribute to productivity and innovation. In 2016, 17.2% of immigrants had a bachelor's degree, and another 12.8% had a postgraduate degree, which is about the same as the native-born population.
АҚШ-та жұмыссыздық деңгейі тек 3,5% болғандықтан иммигранттар тез жұмыс таба алады. Олардың білім деңгейі жоғары болған сайын, олар экономиканың өнімділігі мен инновацияларға оң ықпал етеді. 2016 жылы иммигранттардың 17.2%  бакалавр, ал 12,8% - аспирантура дәрежесін алған,  бұл тұрғылықты халықтың көрсеткішімен бірдей деуге болады.
Демек, иммигранттар фискалдық ағым болып табылатыны туралы жиі естілетін қауесеттер егер мүлдем дұрыс емес болмаса, тым асыра айтылған. АҚШ-тың Ұлттық Ғылым, Инженерия және Медицина Академияларының деректері бойынша, иммигранттарға кететін федералдық үкіметтің шығындары олардың салық түрінде қосатын пайдасынан төмен. Ал мемлекеттік және жергілікті деңгейлерде көшіп келушілерге арналған мемлекеттік шығыстар мектеп жүйесінде бір балаға арналған шығыстар ескерілген жағдайда ғана жоғары.
Trump's hostility to immigration runs contrary to the facts. The system needs to be constructively overhauled, not destroyed. Shifting the money for a useless border wall toward improving the entire immigration application and sorting process would yield significant economic gains for the US and ensure more humane treatment of migrants and refugees. Far from an "emergency," immigration could be a boon – as it has been throughout US history.
Трамптың иммиграцияға дұшпандығы фактілерге қайшы келеді. Бұл жүйе бұзылуы керек емес,  бірақ конструктивті түрде қайта құрылуы тиіс. Пайдасыз шекара қабырғасына бөлінген ақшны көші-қон арыздарын беру мен сұрыптаудың бүкіл процесін жақсарту жағына  аударатын болса АҚШ үшін айтарлықтай экономикалық пайда береді және көшіп-қонушылар мен босқындармен неғұрлым ізгілікті қарым-қатынасты қамтамасыз ететін еді. "Төтенше жағдай" деп отырған иммиграция бақ болуы мүмкін – бұған АҚШ-тың бүкіл тарихы куә.