Jak rozdat milion dolarů
PRINCETON – Nedávno bylo oznámeno, že jsem se stal letošním vítězem Berggruenovy ceny za filozofii a kulturu, která se uděluje za "významné úspěchy při rozvoji myšlenek, jež utvářejí svět" a je spojená s odměnou ve výši jeden milion dolarů. Samozřejmě mě těší, že se moje práce dočkala uznání, že skutečně dělá to, v co jsem vždy doufal: mění svět k lepšímu. Je mi ctí, že jsem se mohl připojit k řadě význačných předchozích vítězů, přičemž z těch posledních bych jmenoval Marthu Nussbaumovou, Ruth Baderovou-Ginsburgovou a Paula Farmera, a jsem vděčný Nicolasi Berggruenovi za jeho zájem o filozofii a myšlenky a za jejich podporu – mezi zámožnými investory je to stále velká vzácnost.
Jakmile nadšení z této zprávy opadlo, začal jsem přemýšlet nad otázkou, jak s těmito penězi naložím. Netrvalo dlouho a rozhodl jsem se, že je rozdám.
Za prvé si s manželkou uvědomujeme, že máme dost peněz, abychom pohodlně žili a dělali věci, které jsou pro nás opravdu důležité, a máme pocit, že i naše děti jsou v podobné situaci. Samozřejmě k tomu přispívá i fakt, že žijí v Austrálii a na rozdíl od velké části světa mají bezpečnou pitnou vodu, bezplatnou či dostupnou zdravotní péči a bezplatné vzdělání pro vlastní děti.
Navíc je o mně známo, že stejně jako by podle mého názoru bylo nesprávné nechat utopit dítě v mělkém rybníce, protože si nechcete zničit drahé boty, je nesprávné utrácet za luxus peníze, s jejichž pomocí by se dalo zabránit tomu, aby děti umíraly na malárii či jiné běžné nemoci, které si v nízkopříjmových zemích každoročně vyžádají životy několika milionů dětí. Jak bych s ohledem na to mohl ospravedlnit, že jsem za peníze spojené s Berggruenovou cenou nakoupil luxusní předměty pro sebe nebo svou rodinu?
Zhruba před deseti lety jsem založil charitativní organizaci The Life You Can Save, která má šířit poselství, že pro většinu lidí v bohatých státech je až překvapivě snadné zasadit se o velkou změnu v životech lidí z nízkopříjmových zemí, kteří žijí v extrémní chudobě. Organizace The Life You Can Save v současnosti doporučuje 23 charit, jež podle nezávislého hodnocení nabízejí za darované peníze mimořádně vysokou hodnotu v podobě záchrany a zlepšování životů lidí žijících v extrémní chudobě.
Rozhodl jsem se tedy, že polovinu peněz věnuji právě organizaci The Life You Can Save. Dělám to proto, že v posledních třech letech vygenerovali lidé z The Life You Can Save za každý vynaložený dolar průměrnou částku 17 dolarů v podobě darů pro jimi doporučené neziskové organizace. (Abych předešel cyniky, dodávám, že jsem si z této organizace nikdy nevzal ani cent.)
Subscribe to Project Syndicate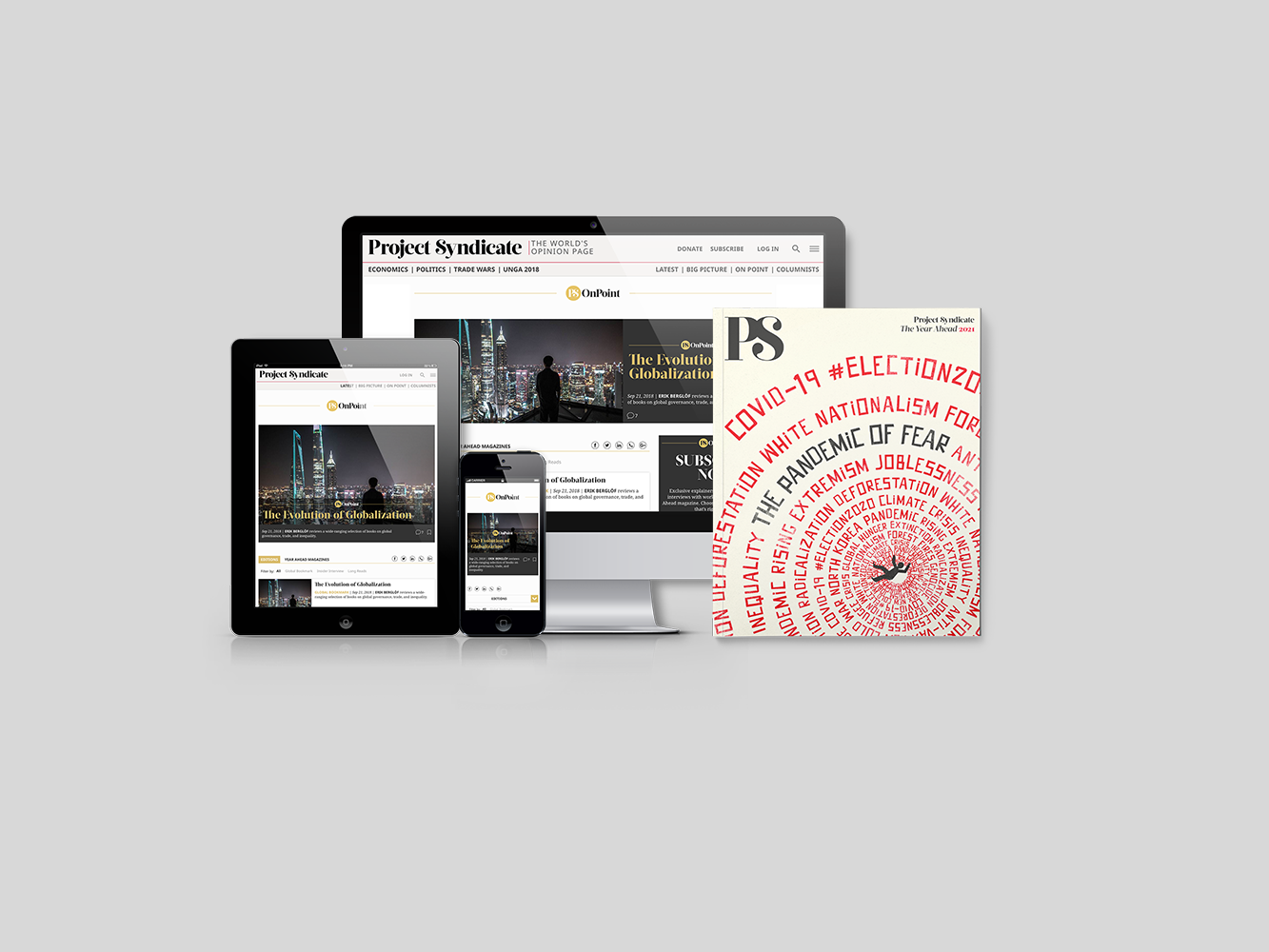 Subscribe to Project Syndicate
Enjoy unlimited access to the ideas and opinions of the world's leading thinkers, including weekly long reads, book reviews, topical collections, and interviews; The Year Ahead annual print magazine; the complete PS archive; and more – for less than $9 a month.
Všechny peníze z odměny však na pomoc lidem žijícím v extrémní chudobě nevěnuji. Před více než 50 lety jsem se dozvěděl, že mnohá zvířata, jejichž maso pojídám, jsou odsouzená k prachbídnému životu v temných zákoutích průmyslových farem. Stal jsem se vegetariánem a napsal jsem knihu Osvobození zvířat, která přispěla k vzestupu moderního hnutí za práva zvířat. Průmyslové farmy jsou dodnes hororovými místy, jež nemilosrdně zužitkovávají desítky miliard suchozemských zvířat ročně a také obrovské množství ryb. Živočišná výroba rovněž významně přispívá ke klimatickým změnám a zvyšuje riziko pandemie. Více než třetinu obdržených peněz tudíž plánuji darovat organizacím, které bojují proti průmyslovým farmám a sdružení Animal Charity Evaluators je doporučuje jako efektivní.
Nějaké peníze pak stále zůstanou, a proto vás vyzývám, abyste mi o jejich využití pomohli rozhodnout vy na základě etického přístupu nastíněného v knize The Life You Can Save,která je dostupná jako bezplatná elektronická kniha a audiokniha na webové stránce stejnojmenné organizace – budete mi tam moci sdělit svůj názor.
A co další možnosti? Měl bych něco darovat organizacím prosazujícím rychlejší přechod na nulové emise skleníkových plynů? I to mě napadlo, ale dospěl jsem k závěru, že počet organizací, které se tomu už věnují, snižuje pravděpodobnost, že by můj příspěvek něco podstatného změnil. Někteří přemýšliví a efektivní altruisté nás naléhavě vyzývají, abychom se zaměřili na snížení rizika vyhynutí. Nejistota kolem otázky, jak toho dosáhnout, je ovšem tak velká, že raději daruji peníze na projekty, u nichž je pravděpodobnost dosažení něčeho pozitivního neskonale vyšší.
Věřím, že dar na záchranu života, obnovení zraku nebo vybřednutí rodiny z extrémní chudoby vykoná více dobrého než dar muzeu či opeře. Další porovnávání jsou složitější. Jak poměřit záchranu milionu slepic před životem prožitým v těsných bateriových klecích s vysvobozením dvanácti rodin z extrémní chudoby?
Nakonec vždy existuje několik záměrů, které by bylo dobré podpořit. Já o těch svých nemohu tvrdit nic víc, než že patří mezi ty nejlepší, jež máme k dispozici.
Z angličtiny přeložil Jiří Kobělka