Cómo regalar un millón de dólares
PRINCETON – Hace poco se anunció que gané el Premio Berggruen de Filosofía y Cultura 2021, que anualmente otorga un millón de dólares por «presentar grandes ideas que forjen al mundo». Estoy, por supuesto, encantado de que se reconozca que mi trabajo hace lo que siempre esperé que hiciera: cambiar el mundo para mejor. Me honra unirme a los ilustres ganadores anteriores (los más recientes son Martha Nussbaum, Ruth Bader Ginsburg y Paul Farmer) y agradezco a Nicolas Berggruen su interés por la filosofía y las ideas, y el apoyo que les brinda —algo muy poco frecuente entre los inversores adinerados—.
Cuando la emoción de la noticia se atenuó, comencé a pensar en qué hacer con el dinero. No tardé mucho en decidir regalarlo.
En primer lugar, con mi esposa reconocimos que ya tenemos suficiente dinero como para vivir cómodamente y hacer las cosas que verdaderamente son importantes para nosotros, y creemos que nuestros hijos están en una situación similar. Ayuda, por supuesto, que viven en Australia y, a diferencia de gran parte del mundo, disfrutan aguan potable, atención de salud gratuita o asequible, y educación gratuita para sus hijos.
Además, es sabido que sostengo que, así como está mal dejar que un niño se ahogue en una laguna poco profunda por no estropear un par de zapatos caros, también lo está gastar dinero en lujos cuando se lo podría usar para evitar que los niños mueran de malaria u otras enfermedades comunes que cada año se llevan las vidas de millones de niños pobres. Teniendo eso en cuenta, ¿cómo podría justificar la compra de lujos para mí o mi familia con el dinero del premio?
Hace unos diez años fundé The Life You Can Save [Salvar una vida], una organización caritativa que difunde el mensaje de que es sorprendentemente fácil para la mayoría de la gente en los países ricos lograr un cambio enorme para quienes sufren la pobreza extrema en países con bajos ingresos. The Life You Can Save actualmente recomienda 23 organizaciones de caridad que fueron evaluadas en forma independiente y ofrecen una relación extraordinaria entre el dinero que reciben y la forma en que mejoran las vidas de quienes sufren la pobreza extrema.
Decidí donar la mitad del dinero del premio a The Life You Can Save. Hago esto porque en los últimos 3 años, cada dólar que usó The Life You Can Save generó, en promedio, 17 dólares de donaciones para las organizaciones sin fines de lucro que recomienda (anticipándome a los cínicos, agrego que nunca recibí un centavo de esa organización).
Subscribe to Project Syndicate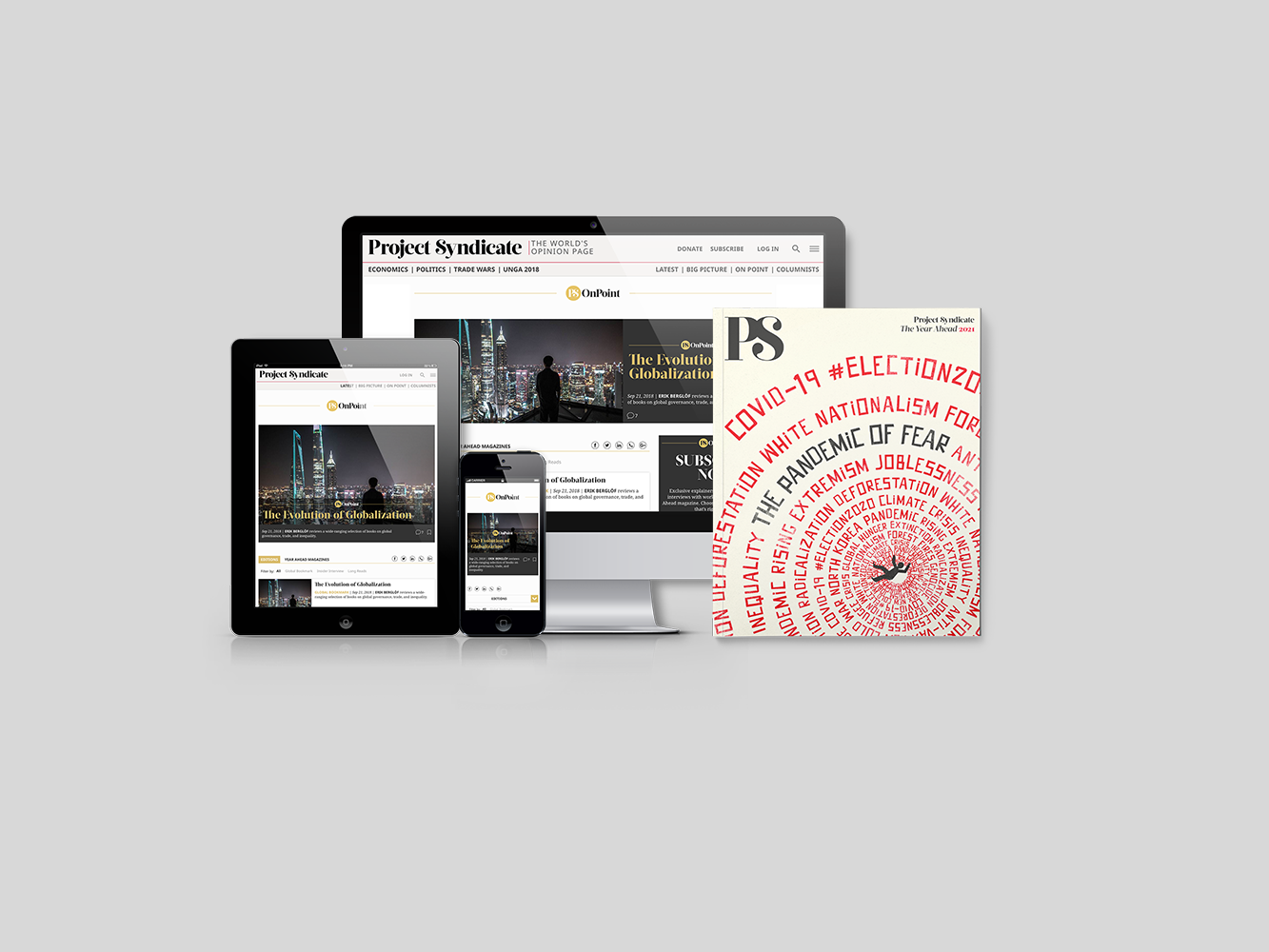 Subscribe to Project Syndicate
Enjoy unlimited access to the ideas and opinions of the world's leading thinkers, including weekly long reads, book reviews, topical collections, and interviews; The Year Ahead annual print magazine; the complete PS archive; and more – for less than $9 a month.
Pero no regalaré todo el dinero para ayudar a quienes viven en la pobreza extrema. Hace más de 50 años aprendí que muchos de los animales cuya carne comía estaban condenados a vidas miserables, apiñados en oscuros cobertizos de cría industrializada. Me hice vegetariano y escribí Liberación animal,que ayudó al surgimiento del movimiento moderno por los derechos de los animales. La cría industrializada sigue siendo un horror, en sus instalaciones se explota despiadadamente a miles de millones de animales terrestres cada año y también a grandes cantidades de peces. La producción de animales, además, es una de las actividades que más contribuyen al cambio climático, y aumenta el riesgo de pandemias. Por eso pienso donar más de un tercio del dinero a organizaciones que combaten las cría industrializada y son recomendadas por Animal Charity Evaluators debido a su eficacia.
Aún quedará un resto y, para eso, los invito a que me ayuden a decidir cómo distribuirlo, basándose en el enfoque ético descrito en Salvar una vida,disponible como libro electrónico gratuito y audiolibro en el sitio web de la organización, desde donde podrán hacerme llegar sus opiniones.
¿Qué otras opciones hay? ¿Debo donar a organizaciones que promueven una transición más rápida hacia las emisiones netas nulas de gases de efecto invernadero? Lo consideré, pero decidí que son tantas las que ya trabajan en eso que la probabilidad de que mi contribución tenga un impacto significativo es baja. Algunos altruistas reflexivos y eficaces nos instan a centrarnos en reducir el riesgo de extinción, pero las incertidumbres relacionadas con la forma en que se puede lograr ese objetivo son tales que prefiero donar a proyectos cuyas probabilidades de lograr algo positivo sean mucho mayores.
Confío en que donar para salvar vidas, devolver a alguien la vista o permitir que una familia salga de la pobreza extrema es mejor que donar a un museo o una ópera. Otras comparaciones son más difíciles. ¿Cómo se compara salvar a un millón de gallinas de vivir apiñadas en jaulas básicas de alambre con sacar de la pobreza extrema a una docena de familias?
Al final, hay muchas causas que puede ser bueno apoyar. Lo único que puedo decir sobre las mías es que están entre las mejores disponibles.
Traducción al español por Ant-Translation