El desafío civilizatorio de China
KUALA LUMPUR – La fórmula de "un país, dos sistemas" de China en Hong Kong está fracasando estrepitosamente. Tras más de seis meses de protestas a gran escala a favor de la democracia – que incluyeron violentos enfrentamientos con la policía – los votantes suministraron el pasado noviembre un fuerte golpe a los partidos pro-China continental en los comicios electorales para la renovación de los consejos distritales, ya que dichos partidos perdieron el 87% de sus escaños, mismos que fueron ganados por sus rivales prodemocráticos.
La importancia de dichos comicios no debe subestimarse. Si bien los Consejos de Distrito tienen poco poder, ellos seleccionan a algunos de los 1.200 miembros del comité electoral que elige al Jefe Ejecutivo de Hong Kong. En la próxima elección de Jefe Ejecutivo, los partidos prodemocráticos ocuparán casi el 10% de los escaños en el comité electoral.
Los comicios también tuvieron importantes implicaciones simbólicas. Los consejos de distrito se eligen en un proceso completamente democrático (en comparación con sólo la mitad de los escaños en el consejo legislativo de Hong Kong). Al alcanzar una impresionante participación del 71%, estos comicios se consideraron ampliamente como un voto de censura en contra de Carrie Lam, la asediada Jefe Ejecutiva de Hong Kong, quien, a su vez, tiene el respaldo de China.
Algunas personas de Hong Kong han perdido la fe con respecto a la perspectiva de mantener su democracia dentro del esquema de "un país, dos sistemas". Esto se refleja en las crecientes demandas de independencia, mismas que nunca fueron atendidas durante los 155 años de dominio británico. Si bien la independencia sigue siendo una idea marginal, debido en parte al reconocimiento de la posición intransigente de China sobre la integridad territorial, casi nadie en Hong Kong menor de 30 años se identifica exclusivamente como chino.
En la actualidad, existe también una similar reacción negativa en contra de China en Taiwán. Tras haber disfrutado de una independencia de facto desde el año 1949, se suponía que Taiwán volvería al redil chino mediante el modelo "un país, dos sistemas". Sin embargo, el fracaso de este modelo en Hong Kong ha endurecido el sentimiento anti-China y ha alejado a muchos votantes de los partidos políticos que favorecen vínculos más estrechos con el continente y que forman parte de la denominada Coalición pan-azul.
Esto representa un cambio significativo con respecto a los comicios de mitad de período del año pasado, cuando el partido Kuomintang Azul obtuvo varias victorias clave superando al Partido Progresista Democrático (PPD) que es un partido pro-independencia. De hecho, ese resultado probablemente se debió más al deseo de impartir una fuerte reprimenda al PPD y menos a un deseo de forjar vínculos más estrechos con China.
Subscribe now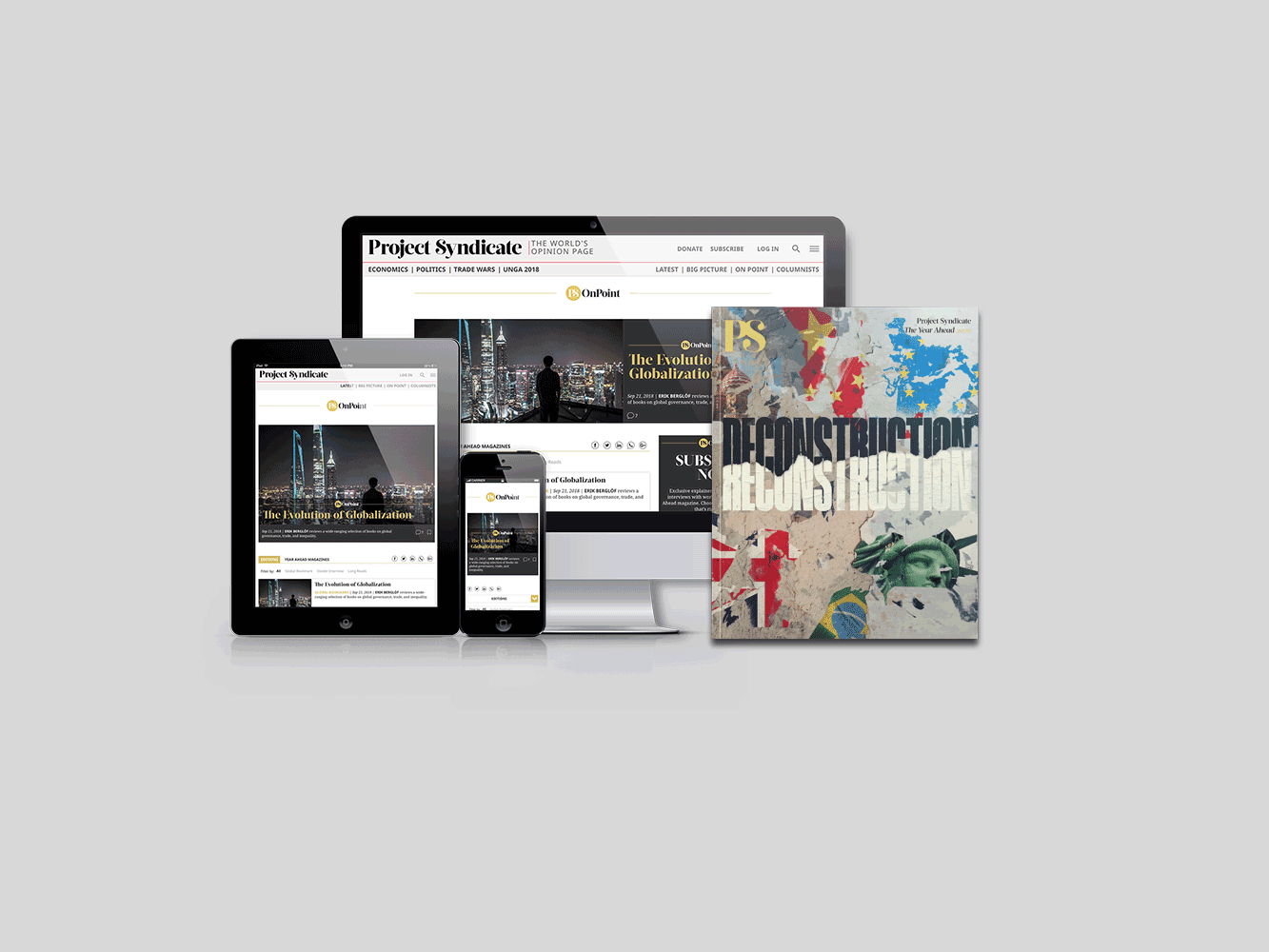 Subscribe now
Subscribe today and get unlimited access to OnPoint, the Big Picture, the PS archive of more than 14,000 commentaries, and our annual magazine, for less than $2 a week.
De hecho, tras que el presidente chino Xi Jinping en su discurso de Año Nuevo de 2019, instó a Taiwán a seguir los pasos de Hong Kong, el presidente Tsai Ing-wen del PPD revivió su popularidad al reafirmar la soberanía de Taiwán. Reforzado por la crisis de Hong Kong, parece que ahora Tsai avanza hacia una victoria abrumadora en los comicios presidenciales del próximo mes de enero.
Lejos de permitir la reunificación pacífica de China, el modelo de "un país, dos sistemas" lo está socavando. Quizás esto era inevitable, debido a una causa más fundamental que la centralización del poder de Xi, la creciente interferencia del Partido Comunista de China en los asuntos de Hong Kong, o incluso la contradicción básica entre un régimen de un único partido y una democracia multipartidista. El Estado chino, construido sobre un paradigma milenario de orden político, no puede hacer frente a los conflictos intergubernamentales.
La democracia moderna se basa en la división, tanto dentro de la sociedad como dentro del Estado. En la sociedad: diferentes grupos, cada uno con sus propios intereses y prioridades, compiten por representar a la sociedad. En el Estado: existe una separación horizontal de poderes (entre las ramas legislativa, ejecutiva y judicial) y una división vertical de poderes (entre los gobiernos nacionales y los sub-nacionales).
Para los países con una historia de dominación extranjera, tales divisiones podrían mostrarse como debilidades que pudiesen ser explotadas por personas externas que utilicen una estrategia de "divide y gobernarás". Y, de hecho, según la cosmovisión cíclica de China, la comunidad (Tian Xia) gira entre la división (marcada por el caos y la guerra) y la unidad (que restaura la paz y el orden).
Sin duda, China mantiene una separación de poderes. Pero este país se siente mucho más cómodo con controles y equilibrios horizontales que con los verticales. Durante más de 2.000 años, las cortes imperiales chinas designaron un censor en jefe para administrar ministros y burócratas, y grandes maestros de protesta cuya función era criticar a los emperadores. La dinastía Song incluso dividió el poder a nivel provincial entre oficiales militares, administrativos, fiscales y judiciales.
Sin embargo, los conflictos entre los gobiernos nacionales y sub-nacionales se dividieron históricamente en tres categorías que se consideraban inequívocamente negativas: el caudillismo de guerra (割据, ge ju), la insubordinación (不 臣, bu chen) y la amenaza extranjera (外患, wai huan). Hasta el día de hoy, los gobernantes de China desconfían de los líderes locales, y a menudo eligen a personas ajenas al lugar para que presenten servicios como gobernadores y jefes de partido a nivel provincial, y también los cambian de puesto de manera regular.
Desde la perspectiva del gobierno chino, "Hong Kong gobernado por los hongkoneses" (港人 治港, gang ren zhi gang) ya era una concesión arriesgada. Por lo tanto, China descartó el concepto de un Jefe Ejecutivo elegido directamente y trabajó para reprimir a la oposición, por temor a que los disidentes locales actuaran como agentes extranjeros con el propósito de desafiar a la autoridad del gobierno central.
Este esfuerzo de represión fue contraproducente. La interferencia de China minó a los "demócratas" de mayor edad – quienes se auto identificaban como chinos – con respecto a su capacidad de realizar los cambios que las personas exigían, así que ellos fueron reemplazados por "localistas" más jóvenes. Cuando el gobierno central de China intentó suprimir estas cifras de jóvenes localistas – incluso purgándolos de la legislatura en el año 2017 – la resistencia se intensificó.
A principios de este año, cuando Lam presentó un proyecto de ley que facilitaría la extradición de sospechosos criminales a China continental, el pueblo de Hong Kong se hartó. El gobierno de China intentó silenciar a los manifestantes, incluso arrestando a los principales líderes activistas. Consecuentemente, el movimiento de protesta quedó sin liderazgo, lo que imposibilitó negociar un acuerdo de solución.
Muchos de los jóvenes manifestantes hoy en día creen que ellos tienen tan poco que perder por lo que de manera efectiva buscan una destrucción mutuamente garantizada". Este abordaje de "tierra arrasada" hace que las amenazas de represión de China sean prácticamente infructuosas.
Ahora China se enfrenta a un dilema. A menos que se demuestre que la democracia – con su necesaria división – apoya el sueño del resurgimiento de la civilización, carecerá de legitimidad entre los nacionalistas chinos. Sin embargo, la única forma de revivir el lema "un país, dos sistemas" es aceptar los conflictos intergubernamentales, un gran salto con dirección a la adopción de la democracia.
El respeto institucionalizado de la identidad regional y la autonomía ha aliviado el sentimiento separatista en Tamil Nadu, Escocia, Quebec la región vasca, y Flandes, y podría hacer lo mismo en Hong Kong, e incluso es posible que aliviane las tensiones en Taiwán. Pero, si China continúa reprimiendo el conflicto intergubernamental, sólo quedará esperar cuál será el momento en el que colapse el modelo de "un país, dos sistemas".
Traducción del inglés al español: Rocío L. Barrientos