Deutschland blockiert die gemeinsame europäische Sicherheitspolitik
BERLIN – Donald Trump hat im transatlantischen Verhältnis eine wahrhaft disruptive Wirkung entfaltet. Die Infragestellung der amerikanischen Sicherheitsgarantie für Europa und ihres institutionellen Ausdrucks, der NATO, führte zu der bedrohlichsten Krise im transatlantischen Bündnis, die dessen Existenz tatsächlich gefährden kann.
Denn mit der Infragestellung dieser Sicherheitsgarantie und des transatlantischen Bündnisses durch den amerikanischen Präsidenten brach für Europa einer von zwei entscheidenden Pfeiler weg, auf denen die europäische Friedensordnung und der Wiederaufstieg des von Kriegen zerstörten und von den Jahrzehnten des Kalten Krieges zerrissenen Kontinents beruhte.
Trump machte sich auch sogleich an die Destruktion des zweiten Pfeilers, die offene, liberale Weltwirtschaftsordnung mit freiem Welthandel. Und so stehen die Europäer, zwei Jahre nach der Wahl von Donald Trump, allein in den eisigen Winden der Weltpolitik und fragen sich zu Recht, was zu tun ist.
Die naheliegendste Konsequenz ist die, dass Europa sich enger zusammenschließen und auch militärisch stärker werden muss. Nur, wollen und können dies die Europäer auch? Diese Frage kann man am Vorabend des Brexit nicht ignorieren. Die EU wird ohne ihre zweitstärkste Militär- und Wirtschaftsmacht Großbritannien schwächer werden und nicht stärker. Und was mit Großbritannien geschehen wird, das ahnen wohl selbst die Beteiligten selbst nicht.
In ihrer Mehrzahl aber wollen die Europäer sicherlich eine auch machtpolitisch stärkere EU, mit einer gemeinsamen Sicherheitspolitik. Es gibt aber einen Sonderfall, einen ganz entscheidenden sogar – Deutschland, das Land in der Mitte der EU, mit der größten Bevölkerung und global die viertgrößte Wirtschaftsmacht. Ohne Deutschland wird es keine gemeinsame europäische Sicherheitspolitik geben. Aber kann dieser Schritt mit Deutschland gelingen?
Bei der Schaffung der europäischen Währungsunion hat man bereits einmal den Fehler gemacht, die Tatsachen dem Wunschdenken zu beugen: die tiefgreifenden Differenzen zwischen den einzelnen Mitgliedstaaten nicht nur in der Wirtschafts- und Finanzpolitik, sondern auch in den Mentalitäten, und die Ignoranz gegenüber den politischen Integrationsvoraussetzungen einer Währungsunion.
Subscribe now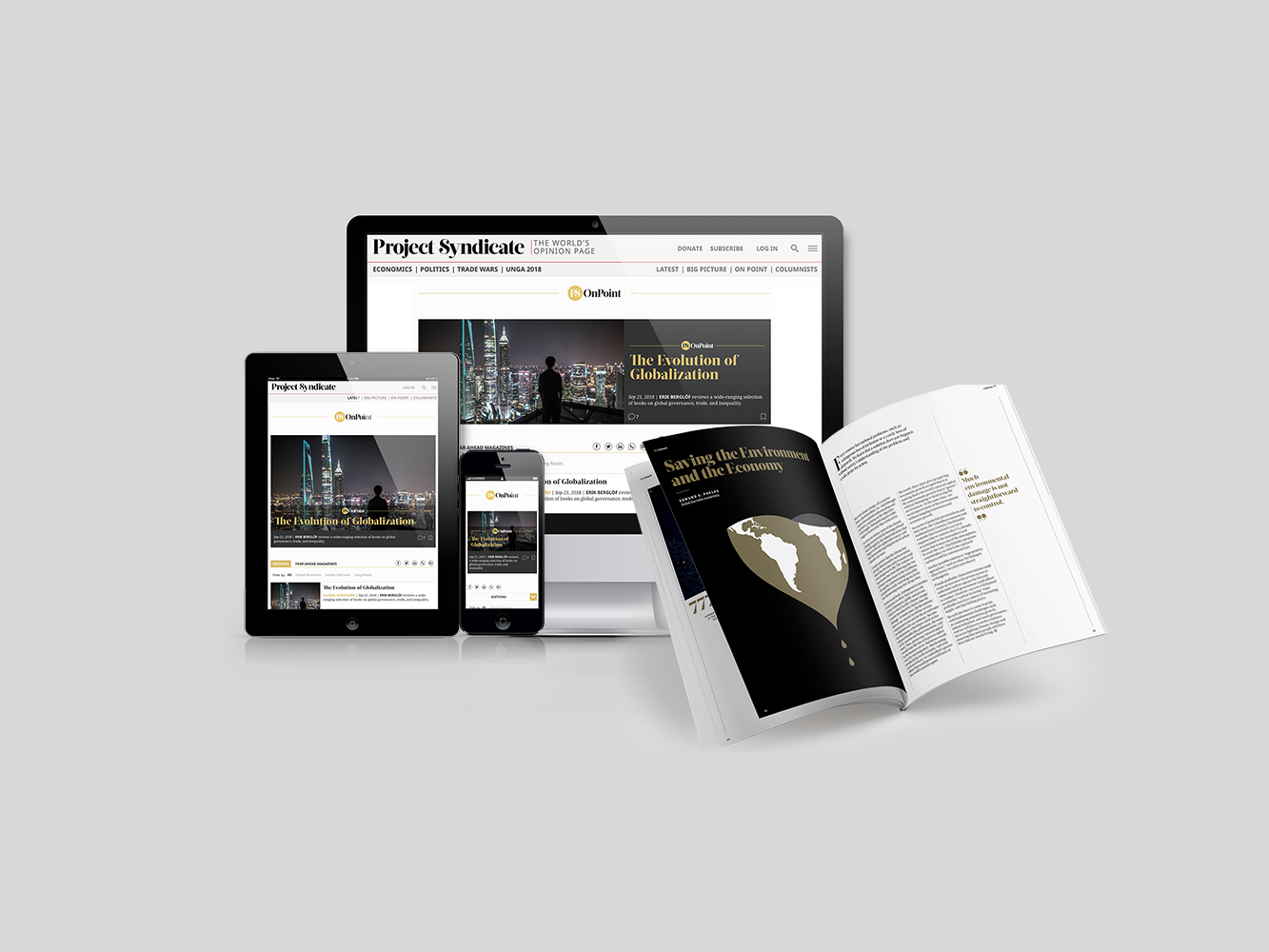 Subscribe now
Get unlimited access to OnPoint, the Big Picture, and the entire PS archive of more than 14,000 commentaries, plus our annual magazine, for less than $2 a week.
Denselben Fehler darf die EU in der Frage der gemeinsamen Sicherheitspolitik nicht noch einmal machen. Entscheidend wird es bei dieser Frage, wie zuvor schon bei jener der Wirtschafts- und Währungsunion, auf den Kompromiss zwischen Deutschland und Frankreich, den beiden größten und mächtigsten Mitgliedstaaten ankommen, und ein solcher Kompromiss wird nicht einfach zu erreichen sein.
Zu diametral entgegengesetzt sind die Mentalitäten, historischen Erfahrungen und daraus erwachsend die jeweiligen geopolitischen Interessen. Aus historisch-mentalen Gründen erweist sich Deutschland in dieser Frage – ganz entgegen seiner offiziellen Rhetorik – als das Haupthindernis.
Frankreich steht in der Tradition seines jahrhundertealten Selbstverständnisses einer europäischen Großmacht, deren Zeit (wie die der globalen Dominanz des alten Kontinents generell) zwar vergangen ist, aber die Tradition zählt nach wie vor, denn das Land ist Nuklearmacht und ständiges UN-Sicherheitsratsmitglied und sieht das Militär wie auch seine Rüstungsexporte als Teil seiner nationalen Außenpolitik und nicht als ein moralisches Versagen.
Das Genie de Gaulles hat das Land den Status einer Siegermacht des Zweiten Weltkriegs verschafft, es die Depression der Niederlage von 1940 vergessen lassen und die innere Zerrissenheit der dreißiger Jahre und der Zeit des Vichy-Regimes überwunden. Frankreich blieb dank de Gaulle in seiner historischen Linie.
Deutschland steht so ziemlich für das genaue Gegenteil. Seine Geschichte war 1945 geborsten, seine Traditionen entwertet und seine Staatlichkeit zerstört. Deutschland war zum Synonym für Terror, Völkermord und Aggression geworden.
Seitdem die Deutschen zweimal den Griff nach europäischer Hegemonie und Weltherrschaft mit der fast gelungenen Zerstörung ihres Landes und des Kontinents bezahlen mussten, seit der moralischen Selbstzerstörung durch den Völkermord am europäischen Judentum haben sie sich verabschiedet von jeglicher Form von militärisch gestützter Machtpolitik, von allen Arten außenpolitischer Machtphantasien und sich im Wesentlichen auf die Wirtschaft beschränkt. Nur so war der Wiedereintritt in die demokratische westliche Völkerfamilie und die Wiedergewinnung staatlicher Souveränität möglich.
Das war alles andere als eine erfolglose Strategie, denn sie endete 1990 in der Wiedervereinigung in Frieden und Freiheit, bei Beibehaltung der Mitgliedschaft in EU und NATO.
Die Deutschen sind nach 1945 in einer fundamentalen Abkehr von Machtstaat und Machtpolitik Pazifisten geworden, von links bis rechts im politischen Spektrum, und viele von ihnen sind, tief in ihrem Innern, gefühlsmäßig trotz Jahrzehnten von Westbindung, NATO, sowjetischer Bedrohung, etc. Neutralisten.
Seit dem Ende der deutschen Teilung und der Wiedervereinigung gilt dieser Befund mehr denn je, zumal die USA als Schutzpatron die Sicherheitsgarantie und auch die schmutzige Seite der Macht- und Geopolitik für Deutschland übernommen hatten. Diese für Deutschland sehr bequeme und erfolgreiche Arbeitsteilung und damit auch jene doppelte Nachkriegszeit von 1945 und 1989 ging mit der Wahl Donald Trumps definitiv zu Ende.
Eine Rückkehr Deutschlands in seiner Außenpolitik in Richtung klassischer Machtpolitik wird nicht ohne Risiken sein, aber ohne dass Deutschland sich dahin bewegt, wird es keine gemeinsame Sicherheitspolitik der EU geben, die mehr ist als wohlklingende Worte. Ohne gemeinsame Exportrichtlinien etwa wird es keine europäische Rüstungskooperation geben, von weitergehenden Projekten ganz zu schweigen.
In Deutschland tobt die Debatte um den deutschen Rüstungsbeitrag von 2 Prozent entsprechend eines Beschlusses des NATO-Rats. Gelingt keine europäische Lösung, so wird dies noch sehr viel mehr werden müssen, angesichts des absehbaren Rückzugs der USA und der Risiken in unserer Nachbarschaft. Eine nationale Aufrüstung Deutschlands ohne die europäische Lösung wirft viele Fragen auf. Mit und für Europa und damit auch innerhalb der NATO ist es eine völlig andere Sache, denn Europa muss stärker werden. Und Deutschland integriert bleiben. In unser aller Interesse.